Category:
District Medical Officer – Regional
Location:
Christmas Island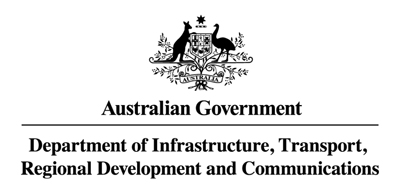 District Medical Officer
Christmas Island – Serving the local community
Full time Ongoing Vacancy | Package is $400K+ and negotiable
---
The Indian Ocean Territories Administration (IOTA) is currently seeking a motivated and suitably qualified professional to join our enthusiastic and multidisciplinary team as a District Medical Officer (DMO) within the Indian Ocean Territories Health Service (IOTHS) based on Christmas Island.
The IOTHS delivers a primary and acute health care service in two of Australia's most remote and most spectacular settings – Christmas Island (CI) and the Cocos (Keeling) Islands (CKI). The IOTHS includes a 24 hour eight bed hospital and primary care facility on CI and clinics on Home and West Islands in the CKI. The IOTHS is committed to "Working with our communities to keep us healthy for the whole of our lives".
The DMO works in a team and is primarily responsible for delivering comprehensive medical services to the community of Christmas Island using a culturally appropriate approach. The DMO provides general practice services and inpatient care as required, after hours' emergency medical care and preventative health care.
Our ideal candidate will have demonstrable and substantial experience working effectively in general practice in a rural and remote cross cultural environment, recent experience working in an Emergency Department and the ability to work independently, make sound medical judgements and manage the emergency environment. In addition, the successful candidate will be committed to working collaboratively to deliver quality health outcomes and have excellent communication skills including experience in preparing reports.
The successful candidate must hold a current ALS2/REST certification or equivalent, will be registered, or be eligible for full registration, as a Medical Practitioner with the Australian Health Practitioner Regulation Agency (APHRA) and hold a post graduate qualification.
Further the successful candidate will hold a current driver's license transferable to the Indian Ocean Territories, a valid Western Australian Working with Children Check and provide proof of vaccination or immunization as required by the IOTHS.
For an application pack outlining how you can apply, please contact the IOTA Human Resources Team at IOTHRTeam@infrastructure.gov.au and quote position number 109318.
Applications close 4.00PM (Christmas Island local time) (CXT) (UTC+7), 9 November 2023
---