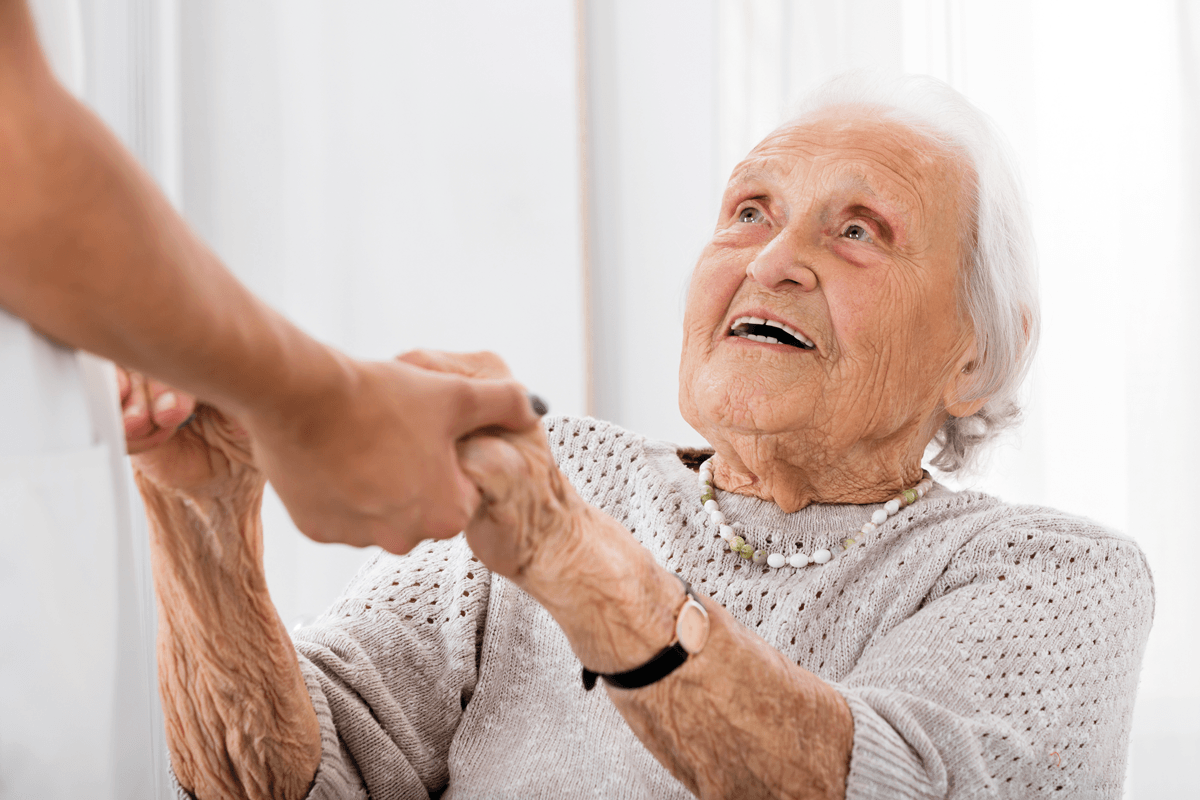 ED: We asked some rural and city GPs for their highs and lows of caring for patients in aged care.
---
"I love my work in Geraldton. We literally look after people from cradle to grave. I do obstetrics and palliative care, and everything in between. Basically, I've got the best job in the world."
A steadfast Dockers member, Ian started aged care with his general practice in 1984, some 43 years after Nazareth House was established. "They had large dormitories that weren't heated or airconditioned but the nuns gave the best care they could."
Now, the three residential aged care facilities (RACFs) at Opal Nursing Home, Hillcrest Lodge and Nazareth House each boast a host of beds allocated to all sorts of care. GPs at his practice look after 70% of patients at RACFs.
"The waiting lists in Geraldton have crashed as a result of the extensions at the three nursing homes."
"When you go into one of these places it feels like you are on a cruise ship – they're beautifully looked-after people and have activities – it is really good to see," he said.
He only has four misgivings about aged care. First is the long (up to 12 months) commonwealth waitlist for an upgrade of aged care packages while at home that some elderly find themselves on.
"When they finally get it, they have to go and find a provider." Fortunately, there are a few to choose from in Geraldton.
Second, is the funding stress that RACFs find themselves under. This shows as poor staffing ratios sometimes, or poorly trained carers who "don't recognise when there is a problem or don't know how to deal with demented patients".
This is not a huge problem in Geraldton, because everyone knows each other and the three quality nursing homes are all aligned with his medical practice, Panaceum, which provides extra training and 24/7 cover from their team of 7-8 doctors. This happens thanks to discretionary on-call funds through WAPHA and Ian feels an on-call allowance is now a prerequisite to getting doctors interested in afterhours.
"This is a great advantage for the hospital – dealing with problems before they go pear shaped."
Third is a potential problem with sharing information, particularly software at nursing homes, and there is a push for aged care to have its own medical record.
"The problem with that is if doctors rely on someone else's medical record, then if something goes pear-shaped and that medical record is altered or damaged, then that doctor is liable."
Ian is leaning towards My Health Record.
There are two main provisos: "If we have the safeguards and security measures in place."
"As long as the data is uploaded accurately and carefully. We do have visitors to Geraldton and a lot of our patients travel. It might be hard work initially but once things are in place it should be easy, very much like going from paper record to electronic years ago."
Back at the RACF, the way around this problem of medical records is to access those at the surgery by VPN login to their server, with a copy of particulars of their patient visit or test results printed out or sent electronically to the RACF.
Scripts and medication charts have long been a thorn in the side of those GPs covering RACFs.
"The last thing we want is to write up the medication charts by hand, like the scripts. That makes such a difference – if we had to write up medication charts by hand we would refuse to do it."
"We can print out medication charts that are legible and signed, using their accurate list of drugs and doses at the surgery. It also means we can look out for drug interactions and potential deprescribing. My doctors are pretty cluey on this, and because we rotate doctors between different areas of the nursing home, they don't get stale. That's made it a lot easier for us."
"You get the continuity of care and a new broom approach – that system works very well for our practice."
"As well, if someone from an ACF rings me at home I can look up their notes at the surgery, and often deal with it by phone."
The fourth problem is remuneration, and he mentions afterhours MBS items and restricting medication reviews to every two years.
"We bulk bill all nursing home patients. You don't do it for the money. The big issue is afterhours visits. It is woefully inadequate and there is no way any of my doctors would be on call unless you paid them for that. WAPHA pay discretionary funds to doctors to be on call and it has been incredibly successful. Nursing homes love it and we have trained them to assess a patient before ringing us."
The shoe is on the other foot as far as any rural-urban divide is concerned.
"I'm probably painting a fairly rosy picture. We are just fortunate in Geraldton to have such good relationships with our nursing homes. I talk to my colleagues in Perth who say they can be poorly treated by nursing homes – almost like they are an inconvenience."
---
"It's a difficult area. Not many people are doing it."
Before launching into any problems with aged care, Kevin gets positively personal.
"The majority of staff in nursing homes really love their 'oldies'. If more GPs took time to get to know them, they would find the experience not only rewarding and fulfilling, but lots of fun. Many still have a great sense of humour and a look at their past can be mind-blowing. Olympic gymnasts, opera singers, parents or grandparents to well-known modern performers…the list is endless."
"How we attract young graduates to aged care, however, remains a dilemma."
"The biggest problem with nursing homes is the cut in government funding. We're losing about half the RNs we used to have. They are putting in care workers, not even ENs, who are dishing out medications. The good nurses that used to know the patients have gone and we are left with skeleton staff, and agency staff on at night, who disturb us more often because they don't know what the elderly want. There is nothing wrong with their qualifications they just don't know particular patients."
"The ABC program [Four Corners Who Cares?] said GPs were being pressured to give diagnoses of depression and dementia. It happens all the time. We are regularly asked can you please add depression or dementia because it's good for their funding. You can't blame them but it certainly happens."
He relies on others to notice any delays in receiving home care packages, but he has noticed one major change.
"When people eventually come into the RACF they are in a bad way. It is not unusual for you to lose a patient within a couple of weeks – they just come in for palliative care. I've had one or two instances where I didn't have a chance to see them before they passed away! It's a very high turnover. A lot more people are coming in a lot sicker and further down the track than they were. It's getting harder to look after them," Kevin said.
Aged 73 years ("I was going to retire but they asked me back"), Kevin has to keep up CPD and visits his 200-odd patients weekly at four different nursing homes. He has no accident insurance (this ran out at age 67), and following a major health scare a year ago his wife accompanies him to enter information in any of the RACF computer systems that have iCareHealth software, a Telstra Health product.
He doesn't get called out because if something can't be sorted out over the phone (which is about 95% of the time), the patient goes to hospital.
"I'm still available 24/7 and one of the few who is. But the whole atmosphere has changed."
"Then you get a letter from the DG of Health saying you are using more opioids than 98% of your colleagues. I'm not surprised! Nearly all are on opioids when they come in from a hospital." He says about 60-70% of his patients in RACFs are on opioids.
He works from home and he can login at any time, and during visits he can login to the RACF computers.
Armed with his own printer, his script load is said to be second to Peel Health Campus, so computers? "I couldn't do without them.".
"One of the biggest problems we have is families complaining about the size of the pharmacy bill. It can be very difficult. They most often ask if there is an alternative on the freelist – the answer is often 'no'. The mental health people are meant to tell them that."
He refers to Ativan which is only on the freelist for schizophrenia.
"Hospitals put them on it but there is an out-of-pocket expense when they are back in the ACF. Neither are the aperients or simple painkillers such as Panadol on the freelist."
He remembers a CPD meeting he attended that suggested residents of ACFs should be on calcium and vitamin D tablets, which, as it turns out, are neither on the freelist and both are very big tablets that residents and staff dislike.
Joys of prescribing
Medication charts are printed out in the RACFs and the scripts at home, and the pharmacy that looks after his four RACFs call to verify.
---
"It has taken some time and organisation to get things flowing smoothly."
"The next step up is having GPs able to work with people at home so they can live and die there rather than in an ACF"
As a hospital anaesthetist who has experienced palliative care and is younger to boot, Jonathan has a different take on aged care.
"Older people need to be a priority," is his simple but profound statement.
By this he means that (in Albany) those in a RACF may not receive the GP's full attention at the end of a busy day, even compared to someone visited at home or seen in the rooms.
"If you prioritise calls and visit weekly, staff communication improves and you become a familiar face to the carers, not necessarily the RNs." The spin-off is less calls from the RACF staff, less transfers to hospital, and families are better informed.
Jonathan was able to overcome the poor remuneration for aged care in RACFs by robbing Peter (his well-paid anaesthetics work) to pay Paul. For him, education and training were important for job satisfaction.
"Carers and nurses are hungry for sharing of information about skin conditions etc, why you are stopping a medication, or starting another – they really enjoy knowing why we are doing something. I enjoy that too."
What is the bed state down his way?
"I work at the Albany Hospital, and pretty much every week they are working under a code yellow, which means beds are at 'over capacity'. Many of these are elderly patients who can't go home because of carer capacity. I don't see it getting better even if we have more beds."
We suggested that perhaps younger doctors like himself needed to get interested and shake the cage.
"This is what has to happen even though there are sceptics and a lot of pessimism. Hopefully, the government will introduce MBS items that prioritise aged care for VR GPs, such as time taken to do advanced care planning, not reducing the item rebate when you see more patients, and providing palliative care. Aged care can be seen as a viable option then."
"I have friends who run an aged care business in South Australia and have recently expanded into Victoria because of demand. It's called GenWise and is an aged care GP provider."
"Social media has been good as well. Doctors in Aged Care has sprung out of GPs Downunder, with nearly 1000 doctors providing aged care across Australia and sharing their stories. There are a number of younger GPs who are quite keen on continuing. Even though the AMA is saying a lot of people are leaving, I do think there is an opportunity there."
Maybe the answer is to do it smarter? And is this the time to broach Advance Health Directives?
"It comes down to first things first. One thing I learnt from palliative care, is that in aged care, goals are palliative, they are no longer curative or restorative. Within that, a lot of life-sustaining treatment is inappropriate so it helps them make a good choice later if you can have conversations about advanced care planning early on. It requires special skill and having a palliative care perspective."
We talked about government recognising the growth in aged care, whether it was ethical or harder to charge the elderly a gap, and the value of what we do, without reaching any conclusions.
As far as ACF staff are concerned he believed you have to get "the right person with the right training for the job, rather than just a job, because they are looking after your loved one." The same probably goes for GPs.
So what is his philosophy when approaching someone in need of aged care?
"You have to have good communication with that person and their loved ones because they are often in the palliative phase of their life. We want to provide quality of life and establishing what their end-of-life wishes are, taking care of their symptoms and keeping them safe. Valuing the person for who they are."
He sees GPs who visit ACFs as their advocates, which in turn raises the level of care. Mind you, he says we need staff who truly love the job and are not burnt out, who are not in a revolving door.
He offered an anecdote around a talk he gave and said RACFs who really cared for residents would need to debrief and be sad when they died. He encouraged them to have 'anchors', that they can look forward to, such as holidays, because "working in aged care depletes you both emotionally and physically".
He says Consumer Directed Care (CDC) is working in Albany because of the smaller town reputation.
"Providers, who have been here for a while, have built a name for themselves. Word of mouth is the strongest marketing tool. So people at home get really good service. The next step up is having GPs who are able to work with people at home so patients are able to live and die there rather than an ACF."