I must admit that Aphelion, Greek for "from the sun", from Willunga in the Maclaren Vale region has not been on my wine radar.
Nestled between the hills and the sea, this region, has always produced some fantastic wines due to the moderating effect of the sea. It's a discovery – Aphelion is producing some stunning wines with traditional techniques and appealing to wine-lovers that like individual, minimal intervention wines.
The Wines
Aphelion Welkin 2020 Grenache
There is a common theme to the red wines, and it is they are all bright, textural and big on flavour without too much oak in play. The Welkin Grenache is very much a Rhone, lighter style wine with ripe fruit and tarry oak aromas but restrained on the palate. A good acid structure, with some subtle spices and great palate length. A great choice for Grenache lovers like me.
Aphelion Rapture 2017 Grenache, Shiraz, Mouvedre
Finally, the 2017 Rapture is the best barrels of the vintage blended as a GSM with Rhone winemaking magic including whole bunch fermentation, cold soaking, minimal intervention and low sulphur. A more full-bodied wine than the Affinity with earthy, lively fruit flavours, clean acid and great palate length. This is the flagship red for Aphelion and very well made. Collectively, the reds show great fruit expression, acidity and balance, the prefect partner for a savoury meat dish – my choice would be a cassoulet and the 2018 Mataro.
Aphelion Affinity 2019 Grenache, Mataro, Shiraz
The Affinity GMS is unfined and unfiltered to capture the Rhone delicacy and balance. A complex berry and spice nose with a lighter palate than our typical Australian GSM, nevertheless showing lively fruit, acid and persistence on the palate. A great choice for your favourite gamey dish.
Aphelion Emergent 2018 Mataro
The Emergent Mataro is all about power and finesse. Again, a minimal intervention wine with deliberate minimal use of sulphur, the result is a medium-bodied wine with massive, dark cherry aromas and an incredibly balanced, smooth palate with unobtrusive tannins. The fruit is almost perfumed, lively and kept in check by the great acid balance. My favourite red of the group and highly recommended. 
Aphelion Pir 2020 Chenin Blanc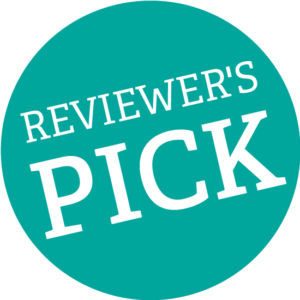 Pir is made from 50-year-old vines and partially fermented in French oak and left on lees. This is a sensational Chenin Blanc with a velvet smooth, creamy palate, crisp acid and a long textural palate. Winemaker Rob Mack has absolutely nailed this variety and it is a show winner.
Win…
For your chance to win a dozen bottles of Aphelion wine,
visit our competitions page to enter.