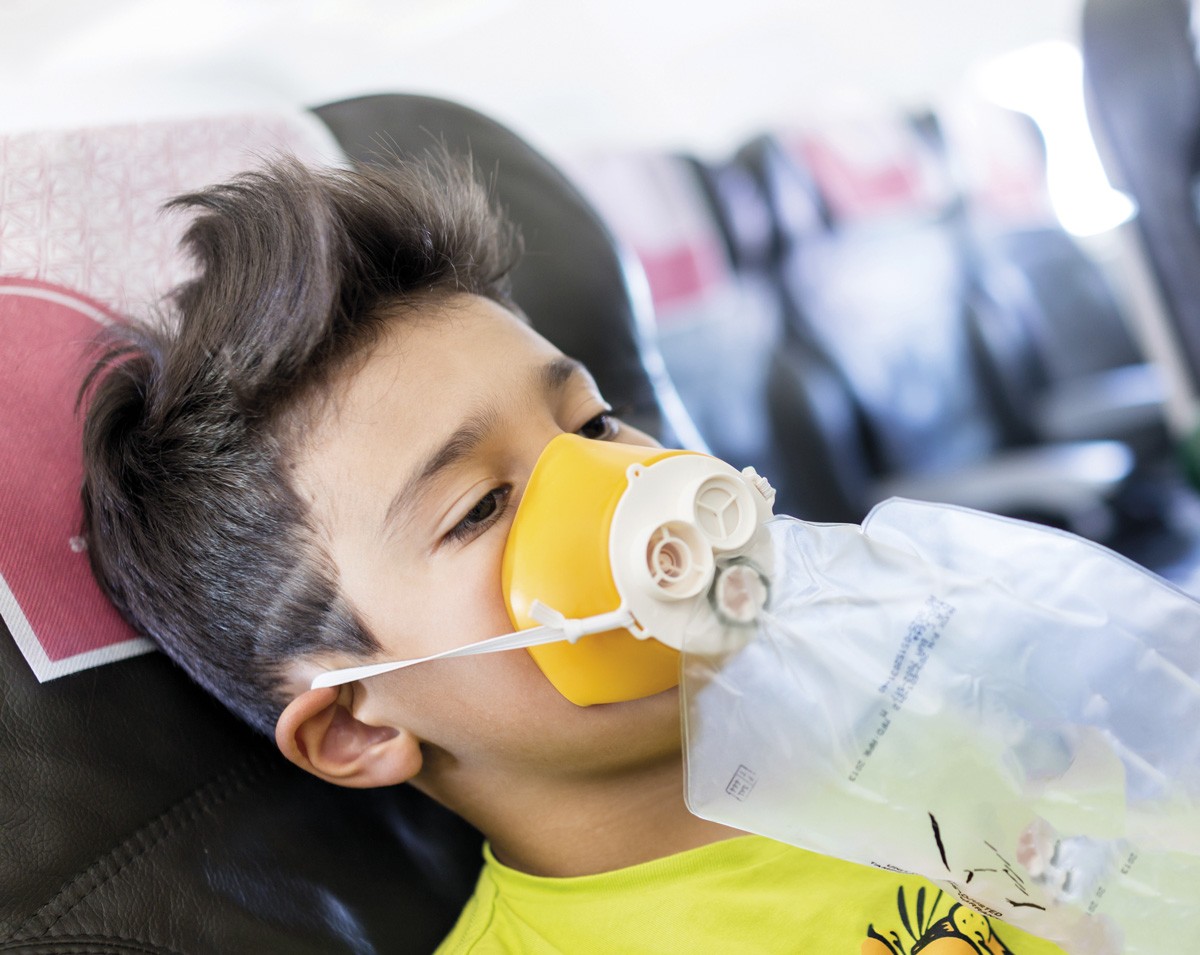 ED: Kate Reynolds, a lawyer from Avant, explains why getting a flight out of Australia may be complicated.
It's Christmas. You're exhausted. You get on a plane, turn your phone off and relax. You then hear this announcement: "Ladies and gentleman, I apologise for the interruption, if we have a doctor on board, please identify yourself to one of our cabin crew".
Instantaneous mid-air anxiety. You're already anticipating the problem of providing medical assistance in cramped conditions with limited equipment under the watchful eye of the other passengers.
A fleeting thought crosses your mind as to your legal liability in the event of an adverse outcome. You are acutely aware that, having volunteered, you will owe a duty of care to this undiagnosed patient you have never met.
According to unpublished in-flight emergency data obtained from Qantas Airways' Department of Medical Services there are an average of 284 medical events per month. A retrospective study using a single airline over one year found the medical incidents to be 1 per 11,000 passengers.
Doctors often ask about their responsibility if they act as 'good Samaritans' in these circumstances.
Do you have a duty to assist?
In Australia there is no common law requirement for doctors to provide assistance as a 'Good Samaritan' in an emergency. In 2014 the Supreme Court of Western Australia confirmed that there was no specific professional duty on a medical practitioner to provide medical treatment to someone who is not their patient in the circumstances of an accident.
While there is no common law duty, NSW and NT both have legislation that applies in emergency situations and which respectively make it an offence to fail to assist without reasonable cause, or to callously fail to assist a person urgently in need.
However, doctors do have a professional obligation to offer assistance in an emergency, taking into account their own safety, skills and the availability of other options. If you begin to assist, you are obliged to continue to provide assistance until your services are no longer required.
In WA, there was a case where a doctor was found guilty of professional misconduct when he lied and denied that he was a doctor in an emergency scenario.
What care are you expected to give?
The majority of doctors have received no formal training in relation to in-flight emergencies. The equipment available on planes varies but may include an AED, enhanced emergency medicine kit, reserve emergency medicine kit, a universal precautions kit and 24/7 on-ground medical assistance standby.
The care that you would be expected to provide takes into account the circumstances and your skills. Do not feel compelled to perform interventions which are beyond your clinical scope.
What if something goes wrong?
Firstly, most airlines have insurance policies that protect medical professionals when providing in-flight clinical assistance. Likewise, medical indemnity insurance often extends to 'good Samaritan' assistance worldwide, but you should check with your insurer to be certain.
The Good Samaritan laws in Australia protect practitioners who offer their skills in good faith to aid a person in need and with no expectation of payment.
If you do render assistance mid-air,
Inform the crew and the passenger about the extent (or limits) of your medical experience and qualifications.
Ask the crew if they have access to surface medical support and if they do, request that they immediately contact their dedicated health care support service.
If possible, obtain a history from the patient and their consent before initiating any examination or treatment.
Consider your wellbeing, in particular the risk of cross-contamination.
If the patient speaks a different language, the airline's surface health care support service may be able to provide a translator. Alternatively, perhaps a crew member or the patient's family can help?
If the patient is unable to consent to treatment and there is no family member or 'responsible person' on board, you can proceed with treatment if you believe on reasonable grounds that the proposed treatment is in the patient's best interests.
Document your assessment and interventions using the standard airline medical incident form, or if necessary a blank piece of paper. Always request a copy of the document for your own records.
Further reading:
https://www.avant.org.au/news/20141219-what-is-your-legal-duty-as-a-good-samaritan-on-a-plane/
https://www.doctorportal.com.au/mjainsight/2017/39/what-is-my-duty-to-assist-in-emergency/