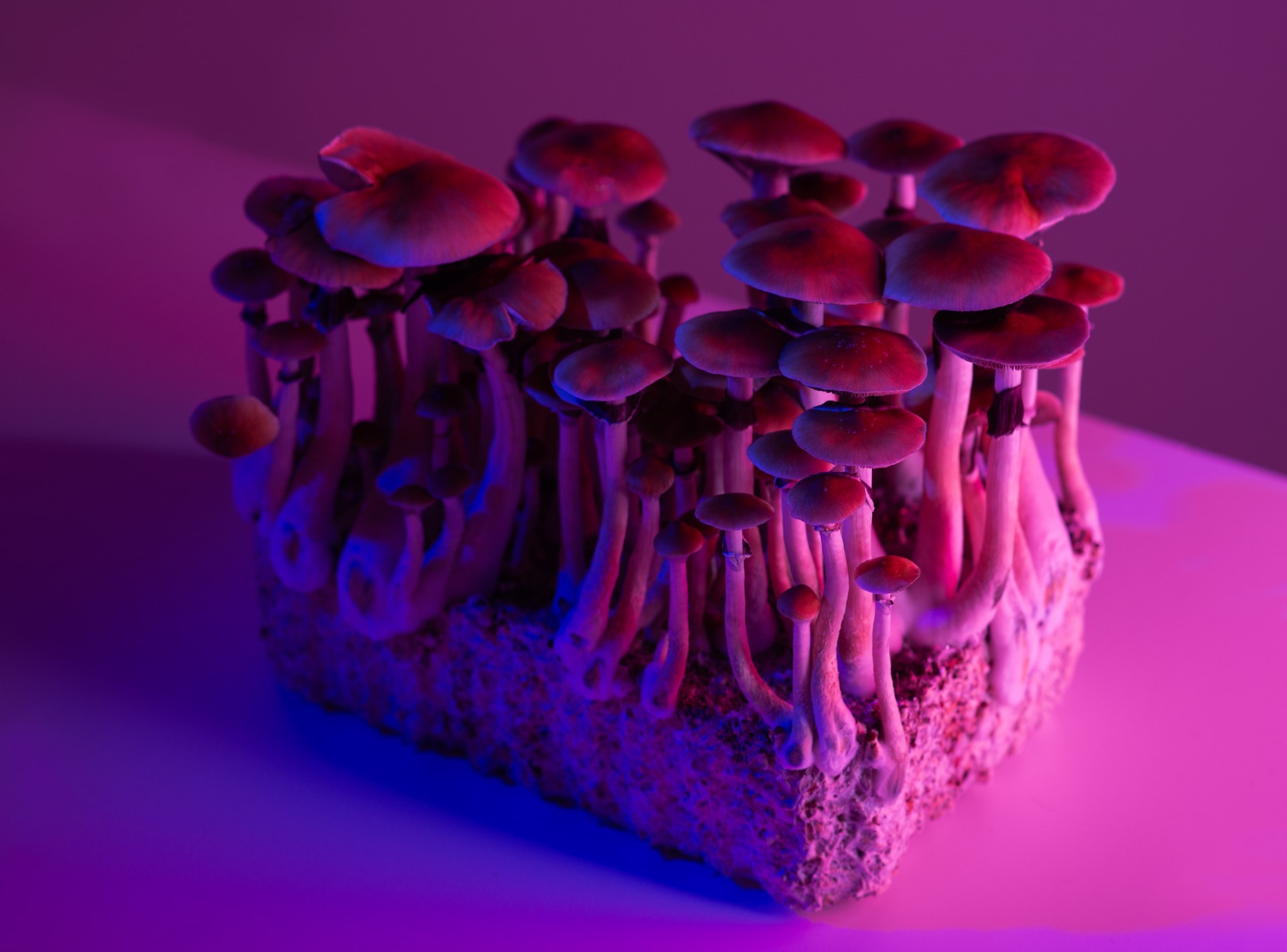 Delegates at AMA (WA)'s MEDCON22 last week got a jumpstart on the ABC's Four Corners expose on psychedelic testing with a presentation by Justin James, CEO of Health Insurance Fund of Australia (HIF), espousing the need for continued exploration and broader access to these therapeutics.
---
Mr James co-presented with Edith Cowan University's senior lecturer in drug studies, Dr Stephen Bright, and Head of the UWA Division of Psychiatry in the Medical School, Professor Sean Hood. 
Given the explosive revelations on Four Corners, Medical Forum caught up with Mr James to seek his response. 
MF: Do we trust the methodology and ethical delivery of these studies, considering that the trials mentioned in the ABC story were overseen by the American Multidisciplinary Association for Psychedelic Studies (MAPS)? 
JJ: The Four Corners episode showcased an appalling abuse of power that happened seven years ago, but it is not representative of the work being done in some of the world's premier research institutions. 
Any person or institution not operating to the letter of the law and to the highest of ethical standards should be called out and Four Corners has provided good balance in doing so. The best way to see progress in more controversial fields like this is to be transparent and embrace quality reporting. 
Studies on these emerging therapies have been delivered by some of the most reputable institutions in the world, including New York University, Imperial College London, University of California, Berkeley and the Johns Hopkins Centre for Psychedelic and Consciousness Research.  
It's an unfortunate reality of the world we live in, that subordinate relationships can sometimes be open to abuse, but everyone is very conscious of the need to guard against these the risks. 
Reputable institutions will do everything they can to ensure everyone involved in the trial is properly qualified and that the trials are filmed and reviewed. These are the only trials we are interested in. 
MF: What is the current state of Australian clinical trials into psychedelics?  
JJ: Australia has been slow to join, but we are catching up quickly. 
There are several trials currently taking place in Australia including a study into end-of-life anxiety using psilocybin at St Vincent's Hospital in Melbourne, while at Monash University, Dr Paul Liknaitzky is conducting psychedelic therapy trials for generalised anxiety disorder, the result of which won't be known until the end of the year.  
In WA, Dr Stephen Bright is currently investigating MDMA for treating post-traumatic stress disorder and, along with Professor Sean Hood, will be conducting the State's first clinical trial of psilocybin for treatment resistant depression. 
Across the country, there's a number of other trials that have either received ethics approval or are in the development phase. 
Last year, the Federal Government committed $15 million for the development of psychedelic drug therapies for mental illness through its Medical Research Future Fund. So, there's a wave of research in the development phase, in part because of the momentum in the sector. 
MF: What protocols have government and industry put in place to ensure the safety of participants? 
JJ: They are exceptionally strict in this country. They include ethics committee approval for all trials following detailed and compliant protocol development, and then the trials need to be formally registered with the TGA.  
Trials of this nature don't get special exemption. They are subject to the same amount of rigour as trials elsewhere in the medical community. 
MF: How soon could we expect to see psychedelics emerge as accepted treatment options for certain mental health conditions?  
JJ: That's a decision for the TGA. They decided last year that psilocybin and MDMA would not be rescheduled from Schedule 9 (prohibited substances) to Schedule 8 (controlled medicines). They acknowledged it was a promising area but wanted more research. 
So clearly, it's on the agenda of the regulators. It doesn't feel like something that's a decade away. The research is happening now, so it seems foreseeable. 
MF: What were the take home messages from MEDCONS22? 
JJ: It's important to recognise that it was a big step forward to have highly respected academics and practitioners in the main hall of the AMA (WA)'s conference. The fact the AMA (WA) has given this session enough priority to be part of a conference like that is an acknowledgment of the potential in the area.  
ED: HIF was the first major Australian health fund to declare support for medicinal cannabis treatments and offer rebates to members through its partnership with WA-based Little Green Pharma.