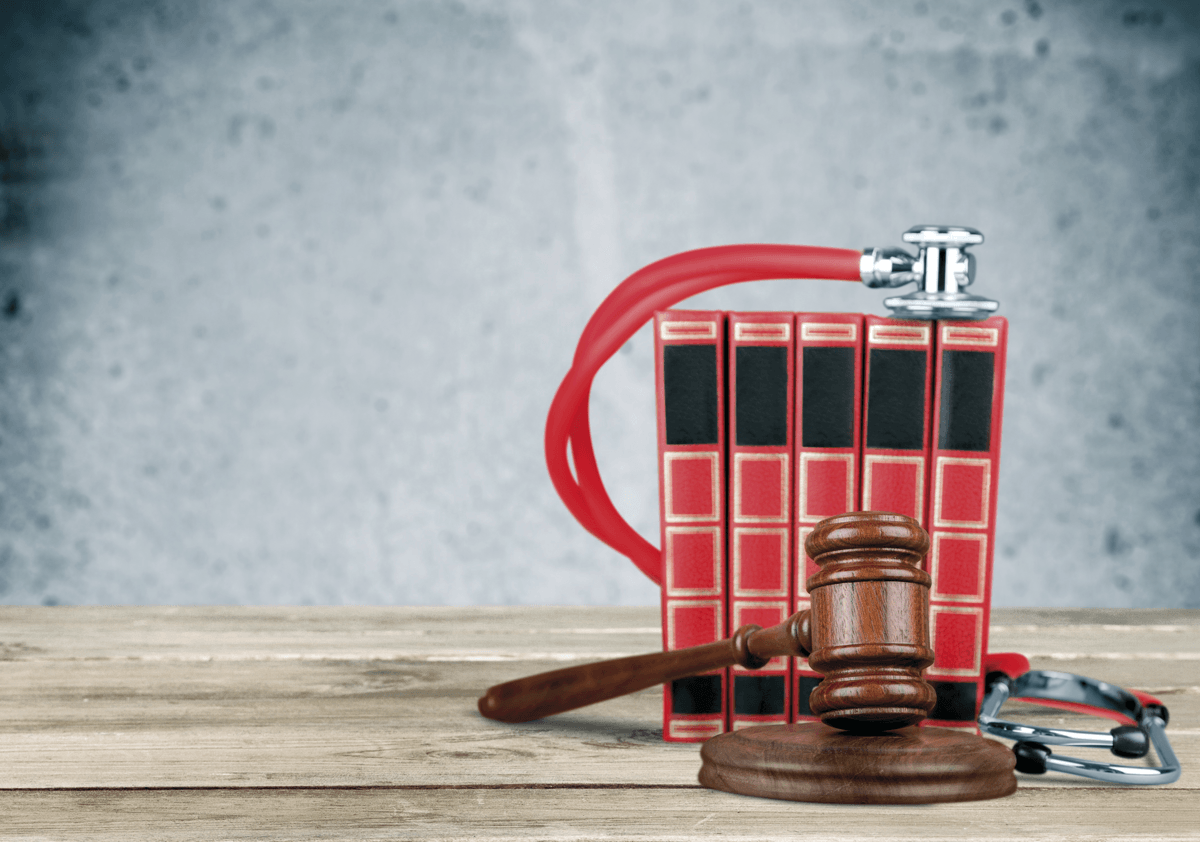 Emeritus Professor Constantine 'Con' Michael has been instrumental in the creation and implementation of key medical governance structures in WA and in Australia.
Prof Con Michael was appointed to the Australian Health Practitioner Regulation Agency (AHPRA) Management Committee in March 2009 as a member with expertise in health, education and training. Before the inception of AHPRA, complaints about, and regulation of, medical practitioners were addressed by the relevant state medical boards. In 2016, he was appointed a practitioner member of the Medical Board of Australia while holding the position of Chair of the WA Board of the Medical Board of Australia.
"Minimum regulatory force"
"AHPRA's mandate and that of the Medical Board is to protect the public while ensuring that it is safe for medical practitioners to practise medicine," Con told Medical Forum.
"I don't have to tell you that the meetings we have with practitioners who are dealing with complaints about their clinical performance, struggling with health impairments, or who are dealing with workplace or training issues, puts them under an incredible amount of stress. All of those things can and do impact further on a practitioner's clinical practice."
"So with all of what we see it's important for the medical boards to be supportive. For a practitioner, however, it is sometimes hard for them to understand why it may seem to them that the board is being unduly harsh, for example by placing conditions on their registration."
"We don't like interfering with their practice, nor with the generation of their livelihood but, where it is necessary, we do so to make the public safe and equally safe for the practitioner to practise medicine."
"One of the important things the Boards and AHPRA do is to rehabilitate and re-educate practitioners, particularly if there is a performance or health impairment issue. We try with supervision and education to get them back into clinical practice with conditions."
"By rehabilitating a practitioner, by placing conditions on their registration in order to return them to safe practice and, in turn, protecting the public is an educative process and not a punitive one. If we succeed in doing that then I think we have done our job. The process is not, contrary to popular belief, a heavy handed, poorly thought out process. It is a considered decision made after a thorough investigation and any decision is not made lightly. About 85% of notifications (complaints) result in no further action."
"There is concern for the practitioner and there can be compassion without risking public safety. It is important to remember the primary job of the Medical Board and of AHPRA is to ensure public safety. But that is done by balancing the interests of a practitioner against that of the public."
"The Board attempts to complete its investigation efficiently and applies a minimum of regulatory force if the decision warrants such an outcome. If a practitioner needs to be sanctioned, where appropriate the minimum regulatory force is exercised."
A stellar career and balance
Con's concern for just and speedy outcomes for notifications, together with a nuanced understanding of the administration and regulation of medicine, comes from a career that spans clinical practice, education and engagement with key decision-making and policy bodies.
He was the principal adviser of medical workforce at the WA Health Department, consultant medical adviser for St John of God Health Care, and current Chair of the WA Board of the Medical Board of Australia. He was previously a director of the Australian Medical Council, past Chair of the St John of God National Ethics Committee and past Chair of the Reproductive Technology Council of WA and the recent Chair of the Embryo Research Licensing Committee of the NHMRC. He was a Director and Governor of the University of Notre Dame Australia and is current Chair of its medical school advisory board.
Con is also a Fellow and past president of the Royal Australian and New Zealand College of Obstetricians and Gynaecologists and Fellow of the Royal College of Obstetricians and Gynaecologists, London (a previous Sims Black Professor). In 2001, Con was made an Officer of the Order of Australia for service to medicine in the field of obstetrics and gynaecology, and medical education.
AHPRA is in many ways a high point for Con because it brings a consistency to procedures dealing with notifications and registration, issues that needed to be addressed across the range of portfolios he has been involved with.
"To bring 14 and now 15 boards together, because paramedicine has joined the scheme, was no mean feat. The system has reached maturity and I think with maturity came a system that was workable, fair, equitable and consistent across the country," he said.
"Now there is consistency in registration and mobility of registration, and consistency in the notification management and protection of the public but the Boards don't lose sight of the fact that at the other end of the notification is a practitioner, so we are cognisant of the serious emotional impact a notification can have on the practitioner."
"My biggest concern in today's environment is how investigations or allegations affect junior practitioners. There have been suicides. Not so much from allegations but from a combination of things, of which a notification is only one. That's why investigations cannot continue for a long time."
"When you're sued for alleged negligence in medical practice, the experience is said to be akin to the emotional toll of personal tragedy or even bankruptcy. That's why it is important to settle matters quickly. I think the current system has very few aged notifications, so each month most States mostly close notifications quickly. That's very important. It is a good signal for the doctors."
"It is a terrible thing to have someone complain about you to the Medical Board. How we manage it is terribly important, and manage it quickly and consistently. If there is no action to be taken, then the practitioner can go straight back to practise without any great hiatus."
"The recently developed national triage scheme allows for an early outcome and for consistency in investigation. It allows for efficiency. I know it is a big organisation and there may be some delays, but it looks after so many boards. I like to think that AHPRA after 10 years, has reached maturity and having learnt from its early years is now an organisation that works well and provides an efficient infrastructure for the Boards to function."
Changing face of medicine
According to Con, some specialities within the medical profession are more likely to attract complaints than others. In a world where the practice of medicine is rapidly changing and patient expectations are changing, medical practitioners need to be aware of what they are doing and how they interact with their patients. Whether it be using social media or face-to-face consultations. Implied contracts of informed consent are rapidly changing.
"No speciality is immune to complaints. More recently my own profession, obstetrics and gynaecology, has had issues, particularly in permission to undertake vaginal examination. When I was being taught, if a person went to see a gynaecologist it was expected that a vaginal examination was likely; not any more. Today chaperones. or more precisely a practice professional assisting, together with informed consent are best practice."
"These processes are not just for the benefit of a patient but also for the protection of the practitioner."
"Someone recently said to me, maybe we will have to ask for informed consent for students and doctors-in-training to examine their patients. It will be sad day if that happens because it will discourage clinical examination, which I believe to be an integral part of a consultation. I think we need to watch our conduct as the most respected members of the community, and not lose our integrity and self respect."
The halcyon days
Con was born in North Perth and went to Perth Modern School. He graduated in medicine from the University of Western Australia and lived through what he unashamedly says was the halcyon days of medicine in WA.
"That's where I come from and that's where I am. I am coming to the end of my time. I don't plan to be here forever, although some people think that that is my plan, but where I still have something to offer and I can continue to give back to my profession, I will do so."