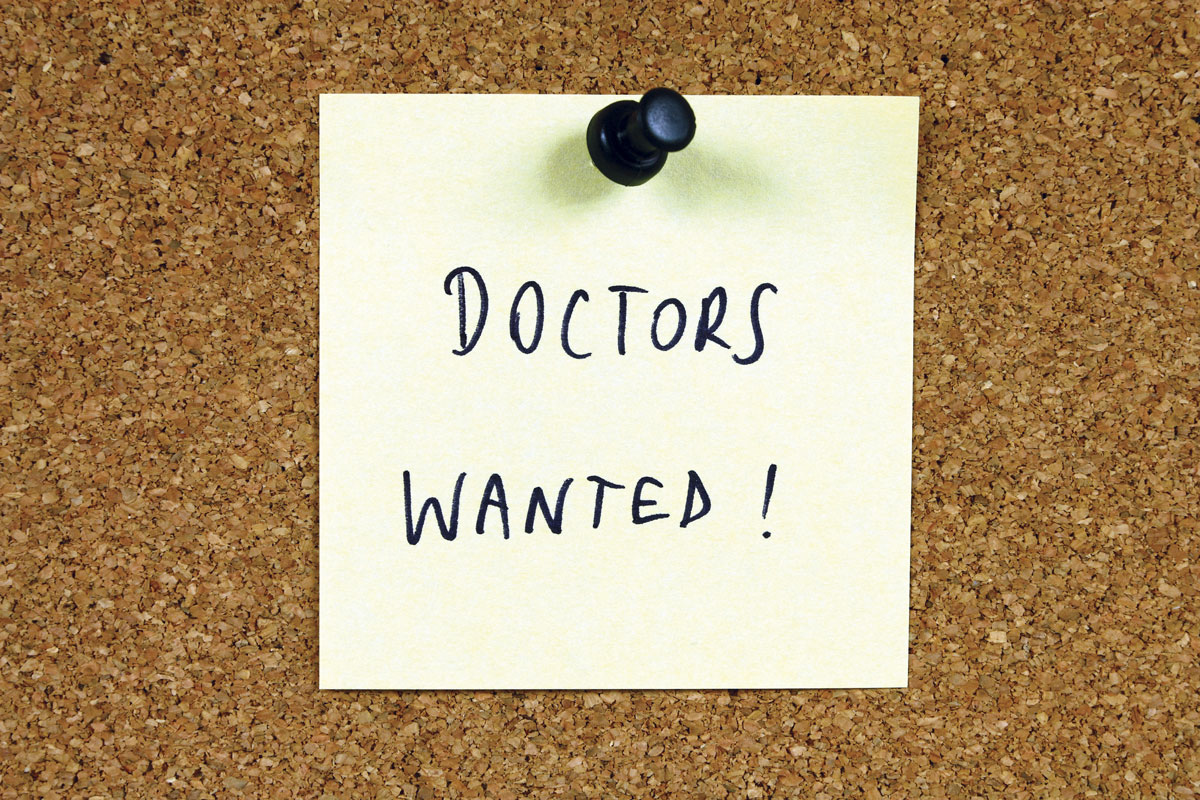 With the government handover of GP training to RACGP and ACRRM, funding looms as the black cloud over its success.
A year in politics is a long time, they say; two years is a lifetime. Wind back the clock to this time two years ago, at the RACGP's GP17 conference, Minister Hunt, then steeped in the imbroglio that was current Federal Coalition politics, was out to buy some clear air from disgruntled doctors, particularly GPs, who were making a loud noise about the MBS freeze, the fraught rollouts of My Health Record and the HealthCare Homes, as well as the pathology rental controversy.
The deal to achieve that was contained in the conference address – the handing over of GP training to the RACGP and the Australian College or Rural and Remote Medicine (ACRRM), though the latter only learnt of the development as the Minister was announcing it.
It was welcomed with smiles all round. With GP training in the hands of the colleges, they reckoned, the status of General Practice would be elevated to a specialist category just like any other college faculty.
The deadline for unhitching from the commonwealth training framework is 2022. Currently the Regional Training Organisations (RTOs) continue to deliver the education and training components.
WA's only RTO is WAGPET and it will be delivering GP training for both colleges at least until 2022. Its CEO, Dr Janice Bell, told Medical Forum that RACGP had indicated its willingness to continue the training contract with WAGPET beyond 2022, while ACRRM was still working out its position on training delivery.
The negotiations between the colleges and the government over the centralised functions of training have progressed, but discussions on the RTOs are another matter.
"The sticking point has been what to do with the RTO contracts because that's where the bulk of the federal funding goes, into training. It's not the support services or the boundary riding. It's the actual core of GP training. It's where the work is done," she said.
No magic wand
"WAGPET provides both rural and general (rural and urban) training pathways and the colleges have shown a lot of interest in how we operate and, I think, have been surprised how complicated it is and what expertise is required to run a GP training program."
"There is a notion of 'how hard can it be?' because GP training looks easy from the outside. It's absolutely not. You're dealing with a very complex set of relationships between patients, practices, supervisors and registrars. Not to mention doctors who think they want to be GPs and those experienced GPs selected to assess if they are good enough."
"It all requires real expertise that I don't think that has been fully understood by either college up until now. But they're learning fast."
"The RACGP has said they will continue to subcontract RTOs and from my perspective that's a wise move. They rightly don't want the business risk of things going belly up. About $200 million is spent on GP training and if the RACGP is allocated say 75% of that, or $150 million, and their training fails in one of those key areas, it could send the college broke. It's happened before."
"But to be perfectly clear, we have a contract with the Department of Health until the beginning of 2022. It cannot be changed, not in terms of money, or KPIs or, the way we deliver the programs, at least not without our shared agreement (eg. quality improvement)."
There is still a long way for RACGP and ACRRM to travel, the big question is whether they will make the journey together. Historical mutual animosity seems to be holding back a collaborative approach to training, which in the face of funding, doctor supply and governance issues, seems from the outside a luxury neither college can afford.
Colleges go own ways
At this stage, neither college has signalled any interest in setting up a single training entity of which both would be directors, which may leave trainees in a poorer position.
Currently, each college advertises and selects their own trainees for each intake. The potential downside of this, as Janice explains:
"If you get selected on one college's program, you are not automatically eligible for another. You have to apply separately to each. If a trainee is with one college and decides the other college is more appropriate for their aims, the colleges will not necessarily recognise any previous training with the other college."
"In the past, the colleges would do RTO accreditation together but it seems not so now. Also, both colleges will have separate registrar committees."
In the RACGP's 2018 Health of the Nation report, 3055 doctors did their GP training in the city. Then, 947 trained in the inner regional centres, 509 in outer regional, 60 went remote, and 47 found themselves in very remote.  There was no state breakdown of those figures though it stated that, in 2018, 542 doctors took up GP training in WA, up from 506 in 2017.
Training has been a focus of the 20-year enmity between the colleges and these numbers to a certain extent, explain why.
Some of the standards imposed by the RACGP could skew city-based training. Supervision is a case in point and one example is the RACGP requirement of a supervisor sitting next door to a trainee for 80% of the time.
Discriminatory practice
"There's no evidence to say that this offers better supervision, but what it does do is exclude a lot of country doctors, and smaller practices where there is a significant impost," Janice said.
Attracting trainees to rural and remote practice has been a heartburn issue for not just the colleges, but for rural patients, their current over-stretched GPs and both state and federal governments. It has been answered to a large extent by hiring and fast-tracking training for international medical graduates (IMGs).
There have been prevocational programs to give interns a meaningful experience of rural practice. That showed promise, but funding was cut; the Rural Clinical School's wings have been strengthened and the reach broadened, but while the RCS is growing in popularity, the journey for a medical student at that stage, has really only just begun.
From her perspective as CEO of a regional training organisation, Janice sees positives in the reformation.
"The colleges are now deeply interested in GP training. The RACGP has had to refocus on training and ACRRM, I think, would say now they've got a real chance to decide for themselves what they want in terms of how their training is delivered."
"ACRRM wasn't accredited as a College until 2007, so the RTOS, which had been established five years earlier, had to adapt and so we developed two pathways to a common endpoint which was and is to train a GP to practise in Australia. There is no other endpoint for either college other than general practice."
"The RTOs made it possible to map both journeys to a single endpoint, but that may not suit the colleges' branding issues, if you like."
In Minister Hunt's vision, ACRRM receives an allocation of 10% of the annual intake of registrars.
Janice thinks this restricts choice for trainees.
Freedom to choose
"People should be allowed to choose whichever fellowship they want. If ACRRM is a better fellowship for where a doctor wants to work, then we need to ensure they can get their fellowship."
What compromises good practice, in so many instances in primary care, is federal funding and having that particular tap being turned on and off as the political barometer dictates rather than for the good of the Australian population. So, no surprise that funding the training transition is a burning question in the halls of government and the colleges.
What the breakdown of the funding division will be is still being negotiated. Burning their brains will be the cost differential of rural versus urban training and the volume of trainees each college has to educate.
In a pitch for the RTOs, Janice said one of the major reasons the RTOs have been successful in delivering both pathways for the price they do is being able to leverage training of one fellowship with that of the other.
"Imagine if we have to send someone to visit a trainee in a rural area and they couldn't see the ACRRM person at the same time as they did the RACGP person in the same area because it might look like we were using RACGP money to see the ACRRM person and vice versa."
"I'm hoping it won't get to that but we don't know. We don't know how the money is going to be divided up and we don't know what the contract will be from the government to the colleges."
"There's still a lot of conversations to be had."
"I do know that if GP training remains outcomes based, then it doesn't matter how we get it done. As long as we get it done within price and to the colleges' KPIs."