Clinical A/Prof Sarah Cherian heads up a service which helps refugees and migrants find their feet and make their home in a new country.
---
Somewhere in a probably dusty and long-lost Year 2 scrapbook, Sarah Cherian declared to the world she wanted to be a paediatrician. Who knows if she even spelt it correctly? The point was, she knew.
Decades later Sarah – now Dr Sarah Cherian – never deviated from her seven-year-old self and has no doubt gone on to do things that she never would have imagined.
Sarah, 45, heads up the Refugee Health Service (RHS) at Perth Children's Hospital. The RHS coordinates and manages the complex care needs of recently resettled refugee and asylum seeker children up to 16 years old. It comprises a team of specialist medical, nursing, social work, dietetic, dental, mental health, school liaison staff and volunteers offering a holistic service to meet the needs of refugee children, adolescents and their families.
The PCH RHS and Community Refugee Health Team work together as the Child and Adolescent Service Refugee Health Service, providing statewide paediatric refugee health expertise. 
A UWA graduate who did her internship at Sir Charles Gairdner Hospital, Sarah was the first Refugee Health and Infectious Diseases fellow at Princess Margaret Hospital. From there she was one of the doctors who helped build the RHS from the ground up.
Ground up approach
"We had to create everything from scratch and had to figure out what we didn't know," Sarah said. "There were no national guidelines at the time and most of the paediatric knowledge was extrapolated from adult medicine. Over the past 15 years, our RHS has contributed significantly to the national knowledge and research base.
"Before 2006, most of our clinical care was undertaken ad hoc. Our RHS started small. We received Gaps in Care funding in 2006 and started standardising multidisciplinary assessments. By auditing the common presentations in children, we were able to identify further gaps in care, such as pre-school dental health.
"Fifty to sixty per cent of newly arrived pre-school children had terrible dental caries which was impacting on growth, nutrition and sleep. Plus, there was nowhere for them to go as public dental programs didn't encompass preschool children and parents couldn't afford private services."
Attending local public clinics is not always easy for this population. Language and logistics provide one barrier, as do potential cultural and familial attitudes towards healthcare.
Clinical research into WA community preschool dental pathways and refugee families' perceptions of facilitators and the barriers of paediatric dental care was undertaken. They identified the clear need for a 'one stop shop' for paediatric refugee health where all aspects of care could be addressed and interpreters provided.
This led to embedding paediatric dentists into the RHS team, allowing them to facilitate preventative health care as well as offering cutting-edge treatment as part of the interdisciplinary care.
"Our RHS model has given families access to the timely care and therapy they need, in a culturally appropriate manner, which is one of the beauties of our team. By incorporating research into our care model, we also continue to build the local evidence base and continue to improve our health care delivery," Sarah said.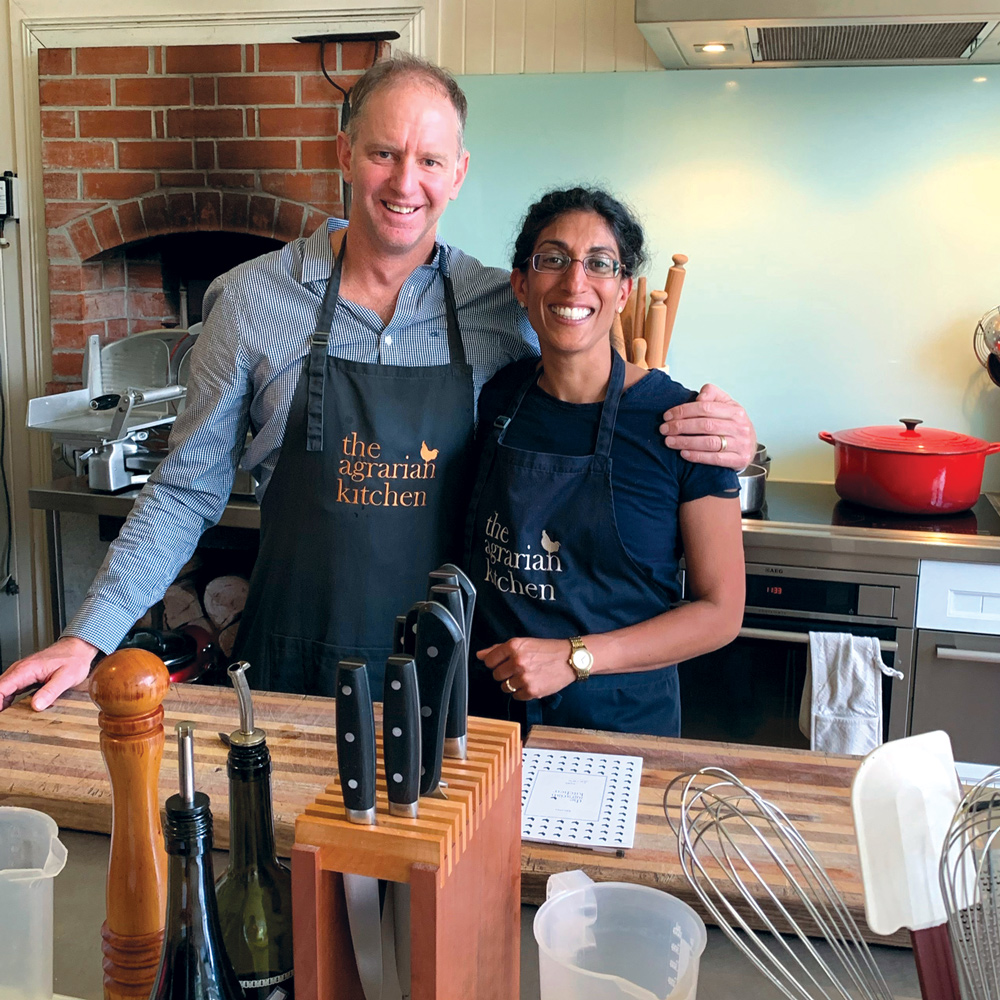 Holistic care
The CAHS RHS works with the whole family during the first couple of years of resettlement. The team works together to identify health access barriers including language and literacy difficulties, trauma and broader practicalities related to moving to a new country or being forced to flee one's homeland.
"Over time we help families transition to mainstream health and wider community services. Concepts such as disability and early intervention therapy may be totally foreign to some families. Forty to fifty per cent of the mothers have not had higher than a primary school education, which influences health literacy.
"Our multidisciplinary team assists in health navigation and advocacy, especially with processes such as the NDIS, which can be very challenging. This is just one space which shows how important it is to work as a team and collaborate with our patients. We work with many organisations such as the Red Cross and the Ethnic Disability Advocacy Centre, as well as wider government organisations to help ensure families have a healthy start in WA."
With time, dedication and innovation, the RHS has become the benchmark service nationally, alongside the Royal Children's Hospital Immigrant Health Service (Melbourne). Both are renowned for their clinical work and research. Future goals include increased multidisciplinary RHS outreach as well as broadening adolescent refugee health care.
Approximately 97% of the families who come to the centre don't speak English when they arrive. Over time, almost 50 different languages and dialects have been encountered. Currently, the most common languages include Arabic as well as dialects from Afghanistan and Burma.
"Currently about one third of our families are from the Middle East, a third from South East Asia and the remainder are from Africa. In 2005/6, almost 50% were from Africa and small numbers from the Middle East. As global politics change, the backgrounds of refugee families change, meaning our service has to frequently adapt and be flexible. Our RHS population is similar to that of the national intake," Sarah said.
Growing confidence
"Our team see families through a time of considerable resettlement stress and cultural change. It's really encouraging to see parents starting to answer more questions in English. The positive growth and resilience is just extraordinary. Our families are amazing as they find so many ways to thrive and be successful in a foreign place, yet remain grateful and humble for any assistance received."
These stories of success, no matter how small, are heartwarming and uplifting for the team. Sarah recalls one story related to moving into the new hospital building. One of their parents resettled from a remote Afghani town, brought his family through the hospital to proudly show them the tiling work he had done as part of the PCH building team. 
Another story Sarah shares is about two women accidentally meeting during a consultation. They had not seen each other in 20 years when one had taught the other in Burma, who was now resettled in Perth with her own family.
"There are so many beautiful stories and some of them quite surreal. There's a lot of joy in what we do and that's one of the great things about the service, there's a lot of happiness. The ability to help create and foster new beginnings for families is incredibly special."
This contrasts with the fact that all the families seen through the RHS have faced immense adversity and trauma before arriving in Australia. Sarah says that's why holistic intervention early in resettlement is so important and why the team works closely with adult and child health services, education and other specialist refugee network providers. 
"The factors that influence physical, developmental, socio-economic and emotional health of a patient are considered for every family seen through our service. By addressing all aspects of health, we also help empower families and help them in making community connections and addressing practical concerns, such as catching public transport to appointments.
Do for others…
"A key question to reflect upon, would be 'If this were your family, how would you want them to be treated by health staff?' All clinicians in medicine manage families from diverse backgrounds, but how do we as health staff deliver the best care that is culturally appropriate and trauma informed?"
Sarah is mother to three children and her husband also works in the field. Choosing to work as a consultant part-time is an important part of her life balance. She has worked hard not to let that decision compromise her career by continuing to contribute to research and teaching while raising her family.
When she was training, Sarah decided working part-time would allow space for the other things she wanted in her life. She says most of her paediatric peers have also chosen sessional consultant careers around family commitments. It has definitely made her healthier and happier. And it seems to have encouraged some male colleagues to follow suit.
Earlier this year Sarah won the 2020 RACP Mentor of the Year award, a testament to her leadership, advocacy and support of junior doctors as well as her contributions to paediatric refugee health. She is especially keen for doctors to figure out how to make their lives work for them – to be able to do satisfying work, have a life away from work and find and energy to have families.   
"There's a lot of pressure to achieve and have it all as a woman," says Sarah. "I've gathered so much from my role models, decided who and what I wanted to be and used what they taught me to get there, but in the way which worked for our family.
"Now to be recognised as a role model has affirmed my decisions. I had to carve my own path and I did feel like I had to work harder as a woman. It has been a juggle between work and being at the athletics carnival and making sure there's food in the correct lunch boxes!
"The days I don't work are my mummy days. I'm still contactable by my team if they need me and I'm always there for my junior staff, so it's nice to have that balance."
Role models
Sarah attributes some of knowing she wanted to be a pediatrician early on to having strong female role models in her family.
"My mother was a significant influence and role model – and still is, due to her work ethic, kindness and ability to support both myself and my brother in our respective endeavours! Mum's siblings have all been good role models too and have all supported me over the years.
"I have a very strong family and I am very close to my mum and brother." says Sarah. "They both taught me you need to be well-rounded, contribute and give back. Maybe that's why I went into medicine, because it's a great career from that point of view."