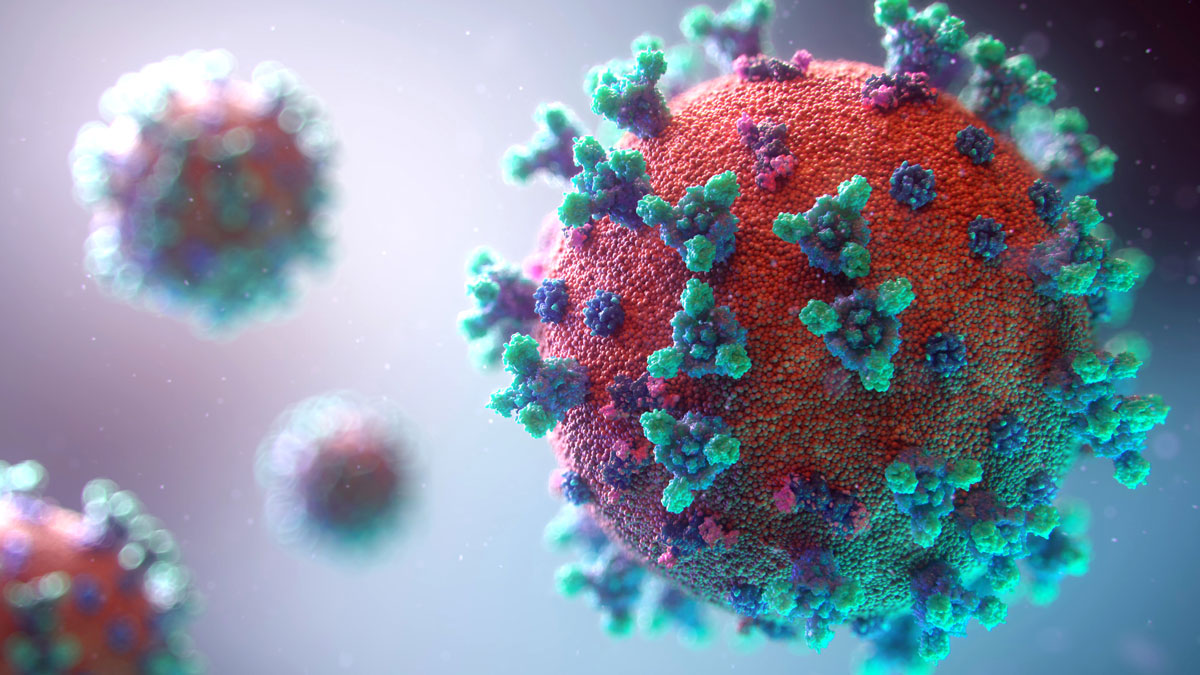 A drug developed by UWA's 'spinout' company Dimerix will be used in a global trial to treat patients who have Acute Respiratory Distress Syndrome (ARDS) as a result of COVID-19. DMX-200 was chosen as part of the REMAP-CAP program, which is endorsed by the World Health Organisation and designated a Pandemic Special Study. The overall REMAP-CAP study plans to include more than 7,000 patients from study sites across Asia-Pacific, Europe and North America. It already has treatments in the anti-viral, immune-modulation and immunoglobulin sphere and biopharmaceutical company Dimerix is part of a new treatment group. UWA's Professor Kevin Pfleger, who is chief scientific Advisor to Dimerix said researchers had been working on DMX-200 as a renal therapy to reduce damage from inflammatory cells by blocking their signalling and limiting subsequent onset of fibrosis, a process that was discovered in Prof Pfleger's laboratory at the Perkins Institute.
The Department of Health and Western Australian Health Translation Network grants program is sinking $1.1 million into projects that will increase understanding of the short-term and long-term impacts of COVID-19 on people's health as well as provide a data collection system for patient samples.
Respiratory physician Dr Anna Tai at SCGH will lead a team to explore the use of convalescent plasma in early treatment of COVID-19 patients, a technique where plasma from recovered patients is used to treat others who have contracted the virus. The research, which has received $200,000 for one year, will allow scientists to study the technique which has been used to treat other viruses such as Ebola and SARS to see if it is effective in treating COVID-19. The UWA research is in collaboration with the Institute for Respiratory Health.
A/Professor Roslyn Francis and her team from UWA will examine whether inflammation associated with COVID-19 persists in the lungs and blood vessels after a person has recovered from the virus.
UWA Professor Jon Watson, Executive Dean of the UWA Faculty of Health and Medical Sciences, and his research team have secured $804,623 to develop an integrated data and biobanking platform. The platform will record and collate clinical information on patients infected with the COVID-19 virus, and assess and compare the results from other research and treatment trials. The project is a collaboration with the WAHTN and WA health services.
UK researchers announced results of trials (still to be peer reviewed) of a cheap and widely used steroid, dexamethasone, reduced death rates of about a third of critically ill COVID-19 patients. Excitement is being tempered by The Lancet being forced to retract claims in a recent research article. It hasn't deterred Britain's Health Ministry from approving the drug's use in the National Health Service (NHS).
Meanwhile back in Australia, the National COVID-19 Clinical Evidence Taskforce gave a conditional recommendation for use of remdesivir in treatment of people with COVID-19. It recommends whenever possible "remdesivir should be administered in the context of a randomised trial with appropriate ethical approval. Use of remdesivir for adults with moderate, severe or critical COVID-19 outside of a trial setting may be considered". The drug was originally developed for the treatment of Ebola, clinical trials show remdesivir may decrease time to recovery in people with moderate, severe or critical COVID-19.