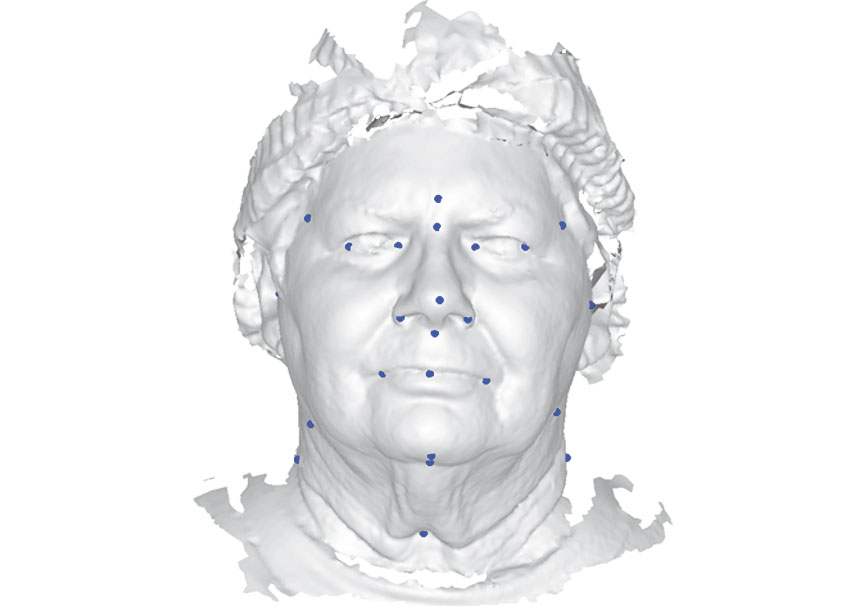 UWA researchers from the Centre for Sleep Science and the Computer Science and Software Engineering faculty have joined forces to develop 3D imaging to help predict the severity of obstructive sleep apnoea (OSA).
The research, published in the Journal of Clinical Sleep Medicine, builds on previous work identifying how the structure of the face, head and neck play a key role in diagnosis.
Prof Peter Eastwood, director of the Centre for Sleep Science, and his research team ran overnight sleep studies while Dr Syed Zulqarnain Gilani, from UWA's School of Computer Science and Software Engineering, analysed the 3D faces.
"What we found was that we could predict the presence of obstructive sleep apnoea with 91% accuracy when craniofacial measurements from 3D photography were combined into a single predictive algorithm," Dr Gilani said.
The technique may help the estimated 75% of undiagnosed individuals who because access and cost of current diagnostics remain unrecorded.
The study recruited 400 middle-aged men and women whose faces were analysed from 3D photographs.
The journal paper reported 100 participants did not have OSA (apnea-hypopnea index, AHI <5 events/hr), 100 had mild OSA (5≤AHI<15 events/hr), 100 had moderate OSA (15≤AHI<30 events/hr) and 100 had severe OSA (AHI≥ 30 events/hr).
"Measurements of linear distances and angles, and geodesic distances were obtained between anatomical landmarks from the 3D photographs and their relationship to the presence and severity of OSA determined. A maximum classification accuracy of 91% was achieved when linear and geodesic craniofacial measurements were combined into a single predictive algorithm."
"This breakthrough has the potential to reduce the burden on hospitals and sleep clinics that currently run sleep studies for everyone," Dr Gilani said. "It can flag people at risk of sleep apnoea who can then be referred for diagnosis and treatment."