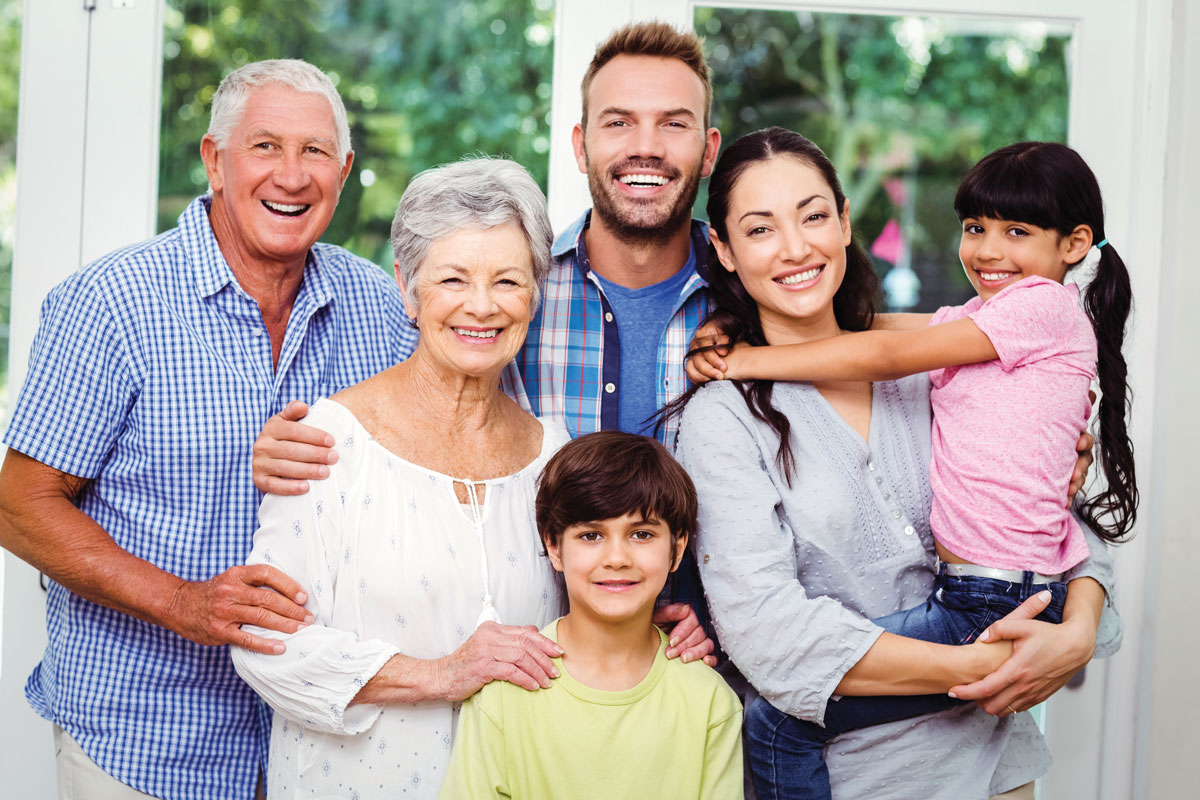 This content is part of a paid partnership with Clinipath Pathology.

The federal government has recently provided funding for improvements in the detection and management of familial hypercholesterolaemia (FH). It heralds an exciting time for the application of precision genomic medicine through collaboration between the laboratory, primary and secondary care.
FH is a common inherited disorder of low-density lipoprotein cholesterol (LDL-c) catabolism, leading to increased lifetime LDL-c exposure and premature atherosclerotic cardiovascular disease (asCVD).
FH occurs in 1:250 people, thus there are ~100,000 people with FH in Australia. However, currently less than 10% of these people are diagnosed, with ~90,000 people undiagnosed and under treated. People with untreated FH have a prevalence of asCVD of ~50% in men by age 50 years and ~30% in women by age 60 years.2 There is strong evidence that early treatment reduces the excess cardiovascular risk associated with this genetic condition.1
We currently have very good methods to diagnose and treat people with FH – but the largest challenge in FH management worldwide is to increase awareness and detection of people with FH. A healthy lifestyle including low-fat diet and regular exercise along with lipid lowering with statins and ezetimibe are the cornerstones of therapy. Lipid lowering therapy dramatically reduces the risk of asCVD, and is currently recommended from age of 10 for children with FH.3
Genetic testing is the gold standard for diagnosing patients with FH and is additionally important as patients with genetically confirmed FH have a significantly higher risk of asCVD than patients without a pathogenic variant for any given LDL-c, thus allowing personalised treatment.
Furthermore, the relatives of a patient with a pathogenic variant are at risk of inheriting the variant.2 Genetic testing for FH makes cascade testing more accurate and has been demonstrated to be cost effective.2
Genetic testing for the initial member of a kindred identified at risk of FH (index case) is funded if requested by a specialist and family cascade testing for the variant in first (50% risk per person) and second (25% risk per person) degree family members will be rebated by Medicare when requested by primary and secondary care clinicians.
However, PCSK9 inhibitors can reduce LDL-c by over 50% in addition to statins and ezetimibe, and are available on the PBS for people with FH who meet LDL-c and clinical criteria. The PBS criteria for Evolocumab (Repatha) were revised as of the May 1, 2020, lowering the LDL-c level to >2.6 mmol/L from 3.3 mmol/L for people with FH on maximally tolerated therapy and symptomatic asCVD.
Criteria have also been introduced for non-FH patients with symptomatic asCVD and an LDL-c level of >2.6 mmol/L on maximally tolerated therapy, with a streamlined specialist application process and reapplications from all medical practitioners.
Clinipath Pathology and Sonic Genetics have a comprehensive FH service to assist specialists and general practitioners with FH detection, including highlighting patients at risk of FH based on their LDL-c concentrations, offering FH genetic testing incorporating professional pre- and post-test genetic counselling and assistance identifying family members for cascade testing.
---
Medicare Criteria
73352 Characterisation of germline variants causing familial hypercholesterolaemia, requested by a specialist or consultant physician for a patient for whom no familial variant has been found; and who has any of the following:
Dutch Lipid Network Criteria Score of at least 6,
An LDL-cholesterol or 6.5 mmol/L or more in the absence of secondary causes,
An LDL-cholesterol of between 5.0 and 6.5 mmol/L with signs of premature or accelerated atherogenesis.
73353 Detection of a familial mutation for a patient who has a first or second degree relative with a documented pathogenic germline gene variant for familial hypercholesterolaemia.
Before the proprotein convertase subtilisin/kexin type 9 (PCSK9) inhibitors were released, the minority of patients with formally diagnosed FH were able to achieve the desired LDL-c targets (LDL-c <2.6 mmol/L without asCVD or <1.8 mmol/L with asCVD)1 with statin and ezetimibe therapy.
References:
Pang J, Sullivan DR, Brett T, Kostner, KM, Hare DL, Watts GF. Familial hypercholesterolaemia in 2020: A leading tier 1 genomic application. Heart, Lung Circ 2019.doi.org/10.1016/j.hlc.2019.12.002
Lan NSR, Martin AC, Brett T, Watts GF, Bell DA. Improving the detection of familial hypercholesterolaemia. Pathol 2019;51(2):213-221
Luirink I, Wiegman A, Kusters D, Hof M, Groothoff J, de Groot E, et al. 20-Year follow-up of statins in children with familial hypercholesterolaemia. N Engl J Med 2019;381:1547–56.
Questions? Contact the editor.
Disclaimer: Please note, this website is not a substitute for independent professional advice. Nothing contained in this website is intended to be used as medical advice and it is not intended to be used to diagnose, treat, cure or prevent any disease, nor should it be used for therapeutic purposes or as a substitute for your own health professional's advice. Opinions expressed at this website do not necessarily reflect those of Medical Forum magazine. Medical Forum makes no warranties about any of the content of this website, nor any representations or undertakings about any content of any other website referred to, or accessible, through this website.