Grab the popcorn, there is a string of winter flicks and some blockbusters on the big screen to warm you up.
By Ara Jansen
---
Destined to be a speedy hit over winter is Bullet Train. This fun action thriller from Deadpool 2 director David Leitch stars Brad Pitt as the seasoned assassin, Ladybug. 
This trained killer wants to give up the life but is pulled back in by his handler Maria Beetle (Sandra Bullock) to collect a briefcase on the bullet train running from Tokyo to Kyoto. 
Of course, he's not the only one on the speeding train as he painfully discovers an eclectic crew of fellow assassins all with connected yet conflicting objectives. Set against the backdrop of a non-stop ride through modern-day Japan, it's filled with iconic and quirky Japanese imagery and objects. Keep an ear out for the funky cover of Staying Alive, complete with Spanish and English lyrics, in the trailer. 
The cast includes Joey King, Aaron Taylor-Johnson, Brian Tyree Henry, Andrew Koji, Hiroyuki Sanada, Michael Shannon, Zazie Beetz and Bad Bunny. Apparently a very physically active cast, Pitt apparently did almost all his own stunts and fighting and the rest of the cast did much of their own stunt work too.
The film was originally intended as a violent action film, but during the development phase it turned into more of a comedy. The movie is based on a book called Maria Beetle by Kotaro Isaka. The award-winning Japanese author writes mysteries and has released more than two dozen novels and 14 short story collections in Japanese since 2000. Bullet Train is his 14th film adaptation.
Bullet Train is in cinemas August 4.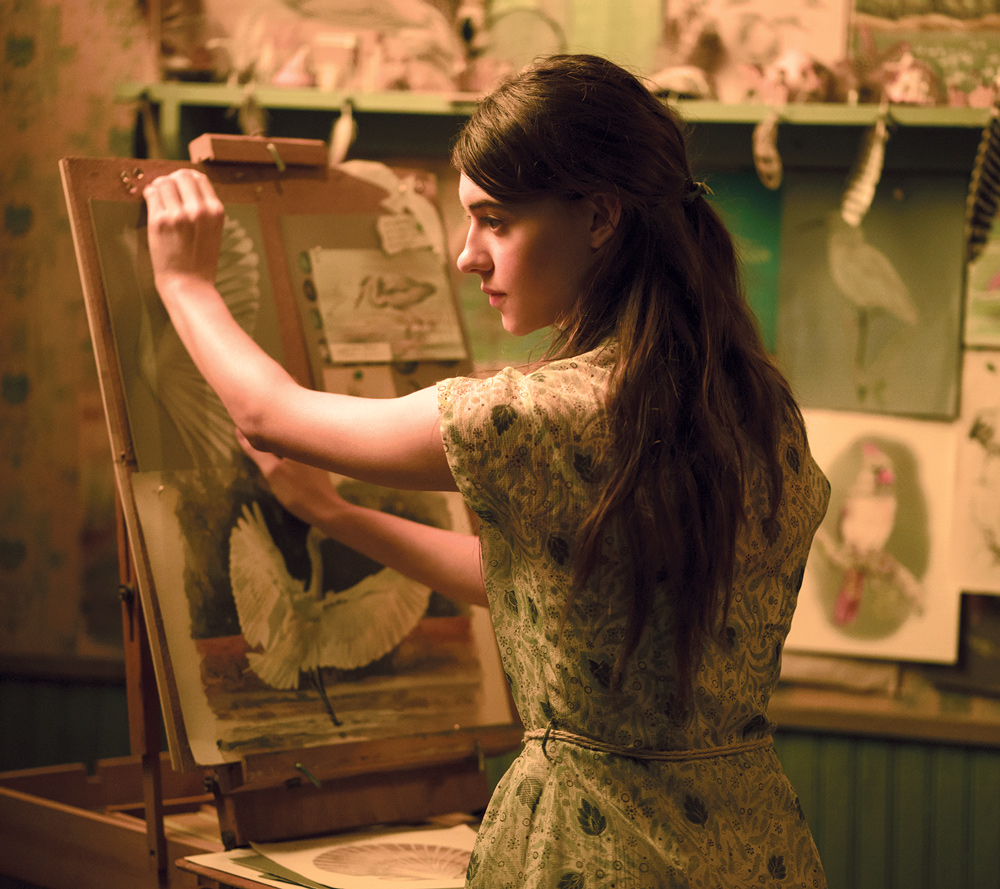 Another movie based on a book to hit cinemas next month is Where the Crawdads Sing. Drawn from the bestselling debut novel by Delia Owens, it's a captivating mystery and drama. 
Where the Crawdads Sing tells the story of Kya (Daisy Edgar-Jones), an abandoned and resourceful girl who raises herself to adulthood in the dangerous marshlands of North Carolina. For years, rumours of the Marsh Girl haunted Barkley Cove, isolating the sharp and resilient Kya from her community. 
Drawn to two young men from town, Kya opens herself up to a new and startling world, but when one of them is found dead, the community immediately makes her the main suspect. The evidence in the case against Kya seems insurmountable but as events unfold, what actually happened becomes increasingly unclear, threatening to reveal many of the secrets that lie in the marsh. 
Where the Crawdads Sing also stars Taylor John Smith, Harris Dickinson, Michael Hyatt, Sterling Macer, Jr. and David Strathairn. 
A champion for the book as part of her famed Reese's Book Club, the film is co-produced by Reese Witherspoon, who described the novel as a truly moving page-turner with an endlessly fascinating female heroine at the centre. 
The project sits perfectly with her media company Hello Sunshine's mandate to promote female-driven projects. That includes movies like Gone Girl and television shows like Big Little Lies, The Morning Show and Little Fires Everywhere.   
Singer-songwriter Taylor Swift says she was totally mesmerised by the book and just had to be part of the film. She wrote and performed the haunting and ethereal original song Carolina.  
Where the Crawdads Sing is in cinemas August 18.
Win!
We have 10 double passes to give away to each movie. Click here to enter.