This significant Margaret River wine estate continues on its path to greatness.
---
My review in 2012 highlighted improvements and, under the vastly experienced winemaker Jeremy Hodgson since 2015, this last tasting has seen these wines come to fruition. Fermoy Estate was planted in 1985 in Wilyabrup, in the heart of the region.
Their 27ha of vines include all the mainstream varieties of the region – Semillon, Sauvignon Blanc, Chardonnay, Cabernet Sauvignon, Merlot and more recently Shiraz. The wines are marketed in several quality levels (and price brackets).
The Wines
Fermoy Margaret River 2021 Semillon Sauvignon Blanc (RRP $25)
The slight dominance of Semillon (58%) gives this blend the 'Margaret River stamp'. It shows vibrant fruit aromas, with the pungency of Sauvignon Blanc and the 'fresh cut grass' character of Semillon shining through. However, there is more than fruit character, with the Sauvignon Blanc component fermented and matured in oak and the wine left on yeast lees, which all adds a texture and complexity. Palate shows green apple and stone fruit, and a lemon curd character from winemaking intervention. Minerality and firm acidity give structural integrity. Good current drinking but has the substance to go for several years.
Fermoy Margaret River 2017 Cabernet Sauvignon (RRP $45)
Beautiful deep red with a beetroot-purple meniscus reflecting its youth. Nose is loaded with cassis and cigar box from oak. Fine grained powdery tannins and firm acidity give structure. A classical Margaret River Cabernet from a cooler vintage, which translates to slower ripening fruit, higher acidity and more restrained fruit characters, but often resulting in longevity. I would give this wine 15-20 years. 
Fermoy Margaret River 2021 Rose (RRP $25)
Shows an attractive salmon pink colour, fragrant lifted aromas of raspberries, rose water and fruit pastilles. Palate is dry and spicy, with redcurrant and raspberry, and a savoury background. Made with predominantly Shiraz grapes, with a small addition of Chardonnay and Pinot Noir. A portion of the blend fermented and matured in oak and left on lees, the remainder fermented at cool temperatures in stainless steel to give aromatic fresh fruit characters. Drinking well now with good length and clean finish.
Fermoy Margaret River 2018 Chardonnay (RRP $35) 
Attractive bright mid-gold colour. On the nose, nectarine, melon and cashew. Evident oak will further integrate. The palate shows great textural mouth-feel. The cooler 2019 vintage has resulted in more restrained fruit, higher acid, and a lower than usual alcohol level (12.5%) for Chardonnay. White peach and nectarine flavours, with a touch of spice. A Chardonnay very much in that great Margaret River mould. Drinking well but the acidity will carry it for a few more years yet.
Fermoy Margaret River 2018 Shiraz (RRP $30)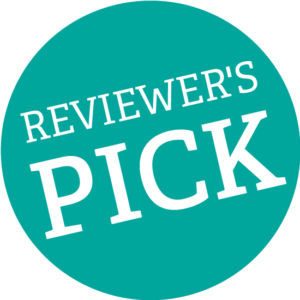 It is unexpected that I would rate Margaret River Shiraz ahead of Cabernet, but here we are, this is my wine of this tasting. The Cabernet is a close second. Again, a product of that cracker 2018 vintage. It displays a beautiful ruby colour. Nose abounds with white pepper, cinnamon spice, fragrant violets and blueberry. Palate is supple, long and complete. Full fruit flavours of sweet red berries, with varietal pepper and spice. With fine-grained tannins, it is balanced, intense, long on the finish and a great wine.
Win…
For your chance to win a dozen bottles of Fermoy Estate wine,
visit our competitions page to enter.