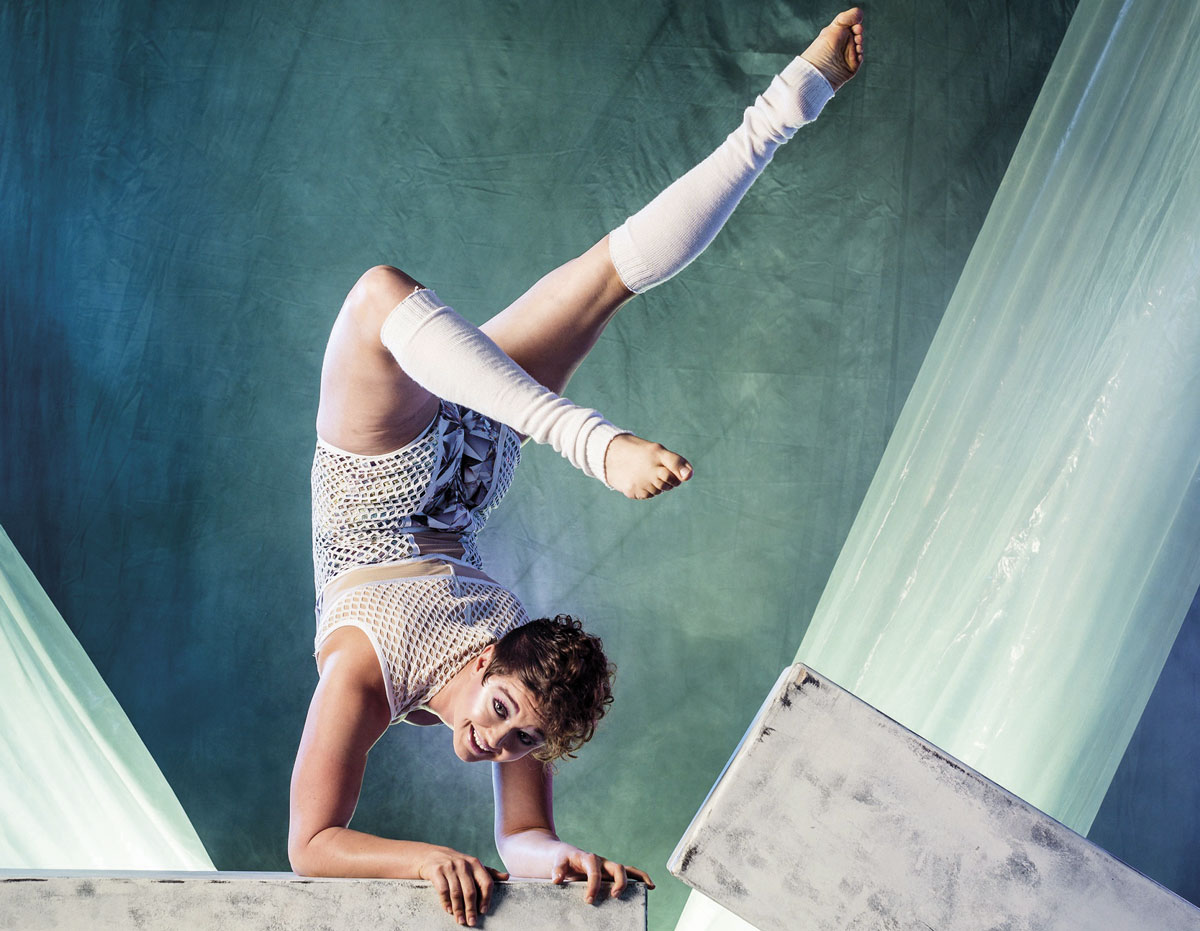 Spenser Inwood is not going to let the lack of an ACL in her left knee stop her from strutting her Circus Oz stuff on the stage of His Majesty's Theatre next month.
The 30-year-old acrobat under the advice of her orthopaedic surgeon has been working tirelessly to rehab her knee to the point where she happily can come out twirling and whirling with the rest of her colleagues.
"My ortho advised me against surgery and that rehab was a serious option for me because the risk to my hamstring, which they would use to repair my knee, would add a problem. I was too nervous to let that happen," she told Medical Forum.
At 30, Spenser is one of the older members of the cast but she says injury and age doesn't slow her down.
"My performance load is just as heavy but everyone only does as much as our bodies can stand and with experience you get smarter in your preparation and your ego is not so rampant that you can afford to take a step back a little," she said.
"I don't have to prove myself as much and I think also as you age and get better at performing, your actual presence on stage gets bigger. You don't necessarily have to do as much to keep the audience engaged."
Spenser is something of a veteran of the circus scene having started with the famous junior training ground, the Flying Fruit Fly Circus, at the age of eight but the process wouldn't have started unless her parents packed up the family from Canberra for Albury.
"I didn't want to go but Mum said that if I came with them I could join a circus and I thought that was a pretty good deal. So I started the Flying Fruit Fly and fell in love with the artform."
"The circus is a wonderful physical and emotional world and the strong relationship that builds between performer and audience is something I treasure. So, at 30, it's been a great career and some of my colleagues are well into their 50s, so I also hope a lifelong career."
Circus has had a rebirth in the past two decades and Spenser is always amazed at the number of towns, large and small, who have a training space.
And there has become a genuine market in the tricky entertainment scene.
"The circus that we do – solely with humans – is not a very old form in Australia. And over the past few years, there has been a push for circus to be more than just a display or a collective of ideas. Now the troupe will be working on one particular idea across the show and the thrill is making that idea work and be told by multiple acts."
"The age old questions 'What makes circus, circus?' is an alive and vibrant conversation taking place all the time At the moment the conversation with my peers is around different genres of circus. Whether its dance-based circus, cabaret style, entertainment driven right through to artform circus – it is developing and growing all the time."
Circus Oz is now in its 41st year and Spenser has spent much of her career working with the team.
"The thing I have always loved working with Circus Oz is its collaborative nature. You are not there just to be an acrobat. There's a lot of history and it was the company that made me feel that I didn't have to give up circus when I finished high school, that I could make this an adult career."
Spenser said the company continues to grow and develop, which she added was important for longstanding companies.
"Circus Oz lets itself grow while holding on to the essence of who they are. They adopt broader wider opportunities and continue to reach all ages and spaces. It tours Australia to the small towns and large cities and it always manages to connect with such a diversity of people."