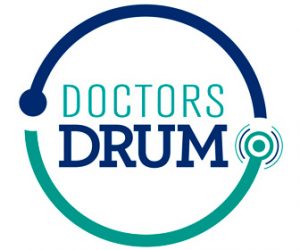 As topics go, discussing community health needs over the next 20 dynamic years and how the system can get there sustainably, is a big one to tackle over breakfast. However, panellists and audience alike recognised its vital importance and got straight to the heart of the matter.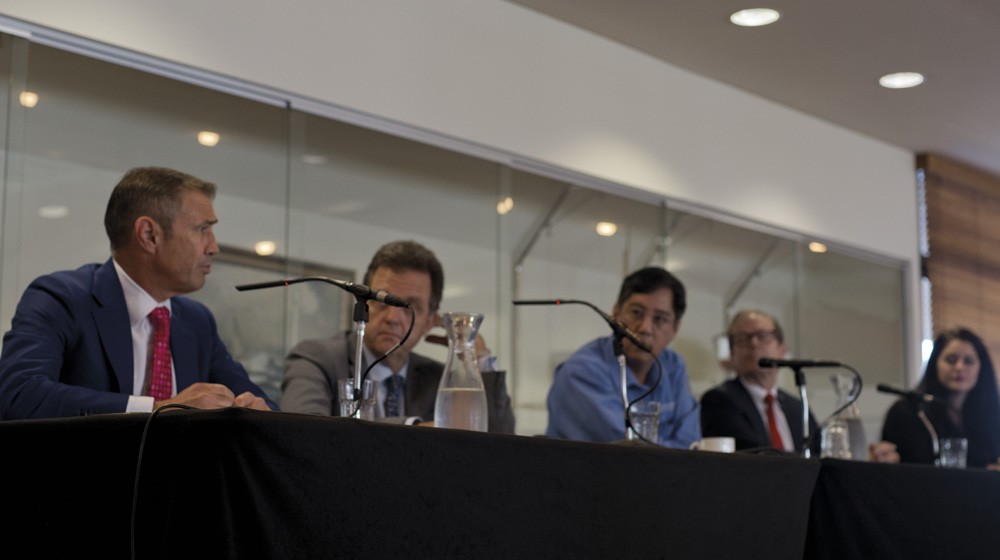 The release of the Sustainable Health Review (SHR) interim report formed a reference point for much of the discussion and gave the panel – which comprised political and professional change-makers across WA representing primary, tertiary, government and administrative sectors – an opportunity to tease out those parts that would have most impact.
Rethinking the parts
For the Health Minister, the key words for the future were innovation, integration and culture change. "We have to seize the opportunities of this era we live in."
Unpicking that, another panellist saw the system surviving through precision, personalised medicine. "In the acute sector, we're set up for volume but we're not set up for value and that must change. In 20 years' time the huge focus will be on chronic disease and not on the acute care sector. Are we set up to meet that challenge?"
The view from the primary space was clear. "We know what we need to do, we're just not doing it and the future health of the community depends on us doing, not just knowing; and using systems to care for people, not just having good intentions."
He added that integral to success was a funding system that was "not centralised and monolithic but distributable, nimble and responsible with grassroots input".
A cautionary note was sounded early that "health funds and governments were hurtling us to manage care … but that's not a game to play, that's a nightmare."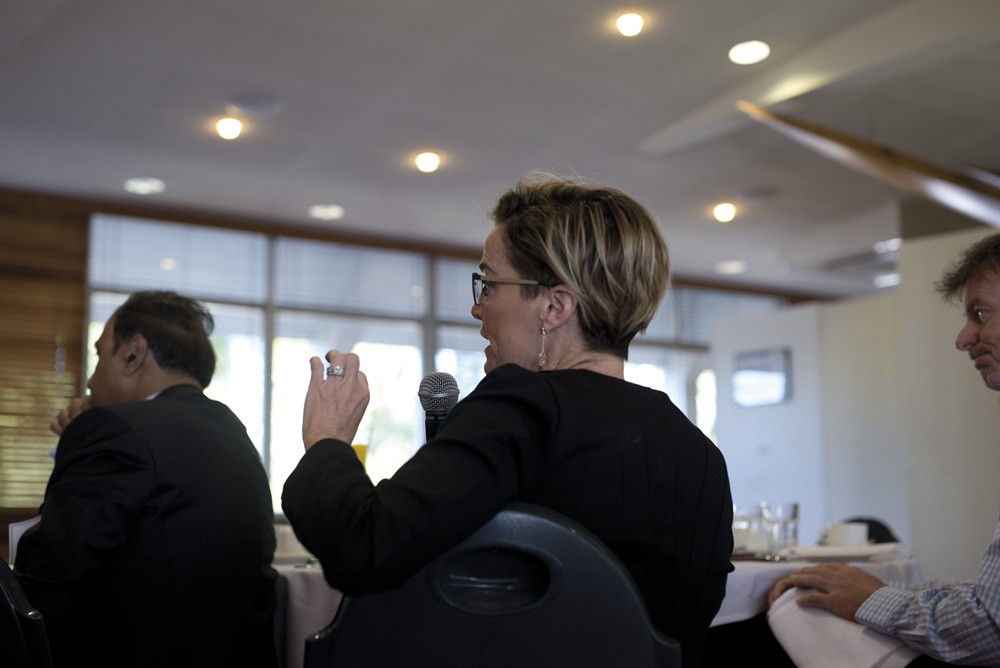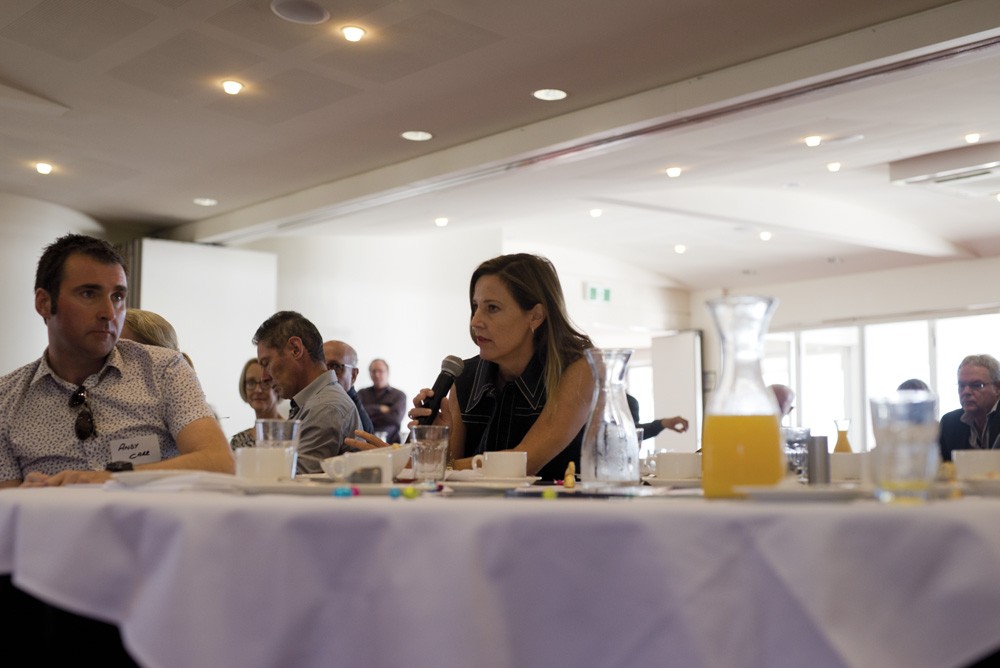 Spiralling costs
The SHR identified the high and unsustainable cost of delivering care in WA. And it was acknowledged "front and centre" as the biggest challenge the WA government faces in the short term.
"In 2008, health represented just over 26% of the budget. Today it's around the 30% mark and if we continue the current trajectory, by 2026 it will be 38%," one said. "The review is about looking at new ways of delivering care within our capacity to pay for it. So we have to be more efficient."
The cost of the WA healthcare workforce was substantially more than in other states, but there was good reason for that.
"We are the biggest and most isolated health jurisdiction in the world so we have to find new ways of delivering health care to remote regions and that's where technology will play a part. Telehealth and a strong primary health care system integrated with WACHS and organisations such as the RFDS and AMS will play a part in overcoming that tyranny of distance."
"But we also have an obsession with putting people into hospitals and need to find ways to keep people living longer and healthier lives in the community."
Division is killing us
For the bureaucrat, it has become a daily reality that WA Health must live within its means.
"About 50% of the mechanisms are in our control and 50% are not. Why are we so more expensive? Some of that is the choice made a decade ago to pay workforce 30% more than other jurisdictions. That was in our control but how we are funded by the commonwealth for rural and remote healthcare is not. For instance, if you live around Launceston you have a loading of 1.8% for health services, if you live around Fitzroy Crossing, you get about 0.9%. How is that right?"
While commonwealth funding is one for the politicians, WA Health has restricted its expenditure growth from 12% five years ago, to 1.6% this year to give other essential services such as education of police a drink at the trough.
"My worry is about the future and the activity that will come into the public sector and the waiting lists because we are already seeing a shift from private to public activity. Activity is hospital based but we have to shift that paradigm and work with the commonwealth because in 20 years' time the focus will be on chronic diseases which are not best treated in acute tertiary hospitals. We need to invest in that subacute, step-down area and in the aged care sector."
For a GP on the Home Care Trial, this dichotomy between federal and state is an enormous barrier.
"It galls me that someone walks out of my surgery past a physio, a dietitian, a podiatrist, a psychologist and a pharmacist to go 10km down the road to a tertiary-based health care system. The state is bearing an unnecessary load of the chronic disease burden. Community care should be provided in the community. Secondary and tertiary centres of excellence should do excellent things for acute-care patients."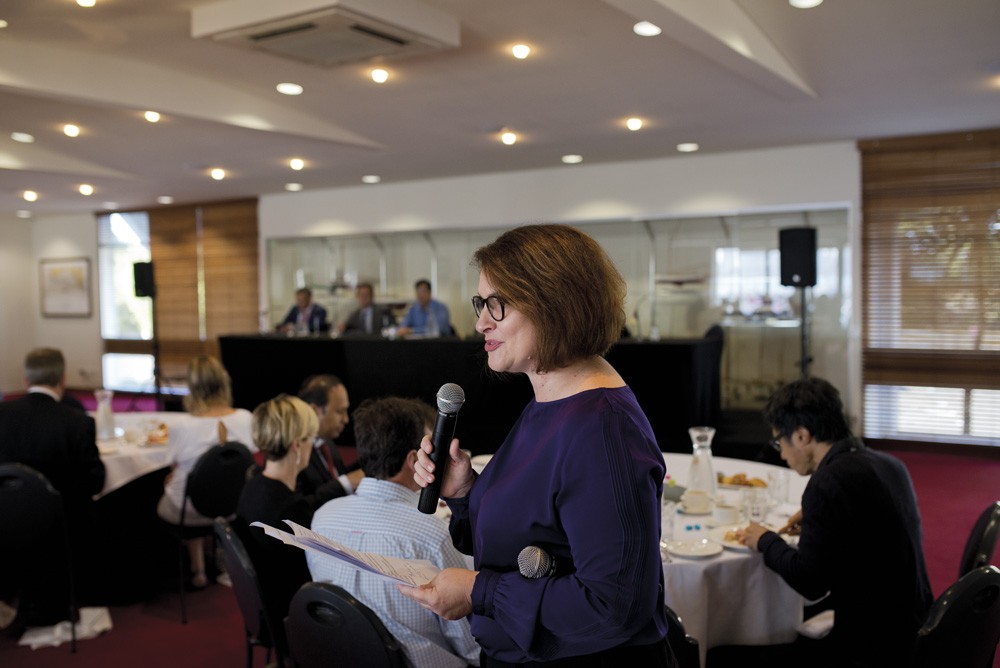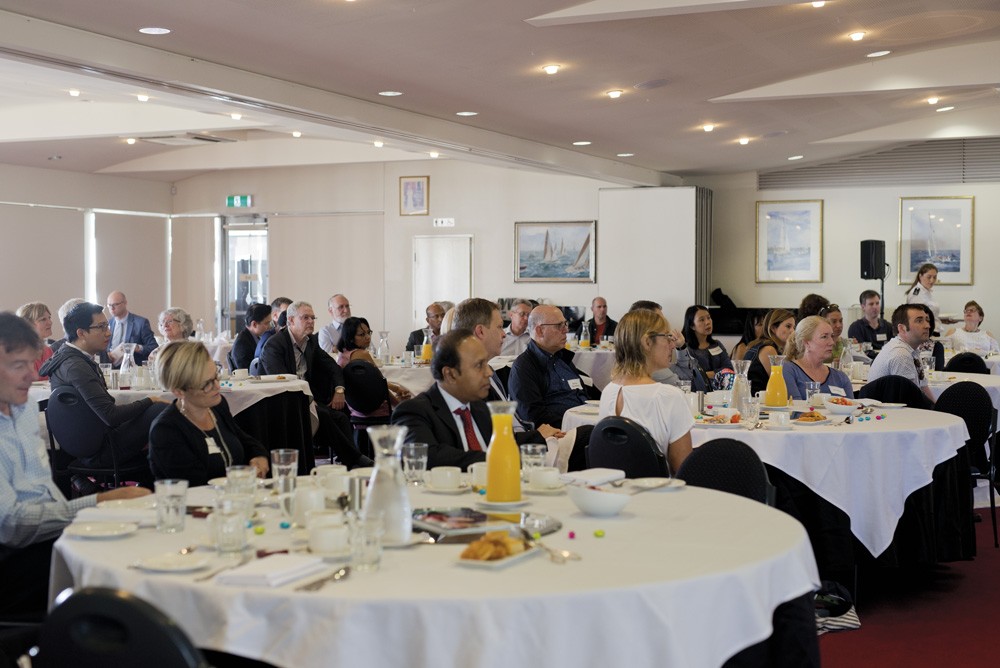 Prevention and wellness
The interim SHR is urging the government to commit more funds to preventative health and the idea was taken up with gusto by a number of attendees.
Are consumers taking responsibility for their own health? Many thought no but many added that some vulnerable people needed support to make healthy choices because their lives were not easy.
A question from the floor struck home.
"The medical paradigm is wrong. We talk money, money, money, when the vast majority of people I see don't have a disease or anything particularly wrong with them. What we have developing is the US option of shaking the tree because that's all you can do in 10 minutes, resulting in a huge number of investigations and people with anxiety ending up in cardiology clinics. I could have easily told them it was stress if I had enough time. We're looking at things the wrong way round. We need to start talking about wellness and getting away from the disease model and treat it like a business."
GP life coaches?
A former GP who now works as a lifestyle practitioner agreed that the health system was topsy-turvy.
"When you hear the health budget is $9b with $1b for mental health, you have to say the 2.7% spent on prevention is miniscule and yet we know from all the research that going back to basics, looking after and managing people's moving, eating, sleeping and anxiety would cut the potential for future disease extraordinarily. We are looking at the outcomes rather than the causes," she said.
Was wellness for the leisured few?
"Absolutely not," was the reply. "We all have the capability, but the issue many in the health profession face is the time. So if we change the whole model and provide the time, it is much easier to offer a prescription for exercise and nutrition. We talk about individualised, personalised medicine and that is definitely the way to go as everyone can have access to that and it doesn't have to be expensive. For a start we won't be relying on medication as much."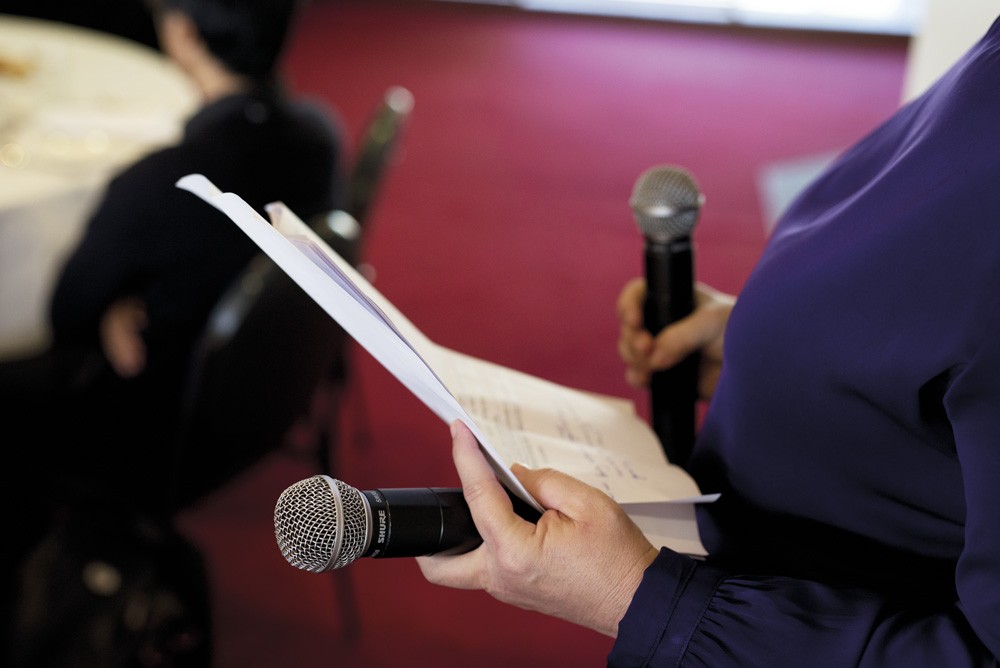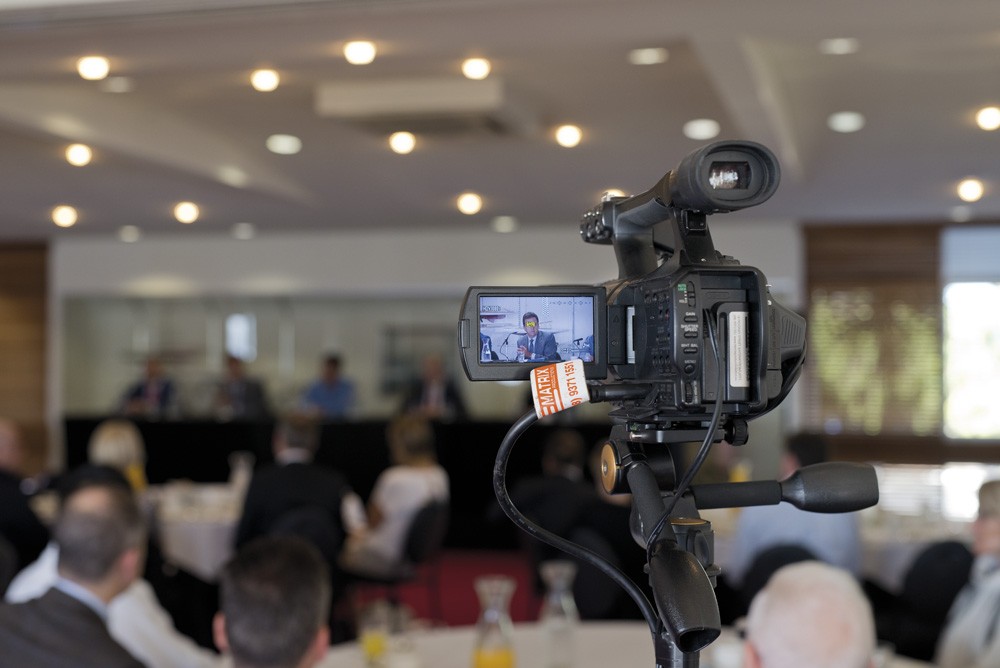 This is bigger than us
While some sought solutions at the individual level, another in the audience felt the vision had to be much broader.
"We can talk about constraining costs but eventually that is not going to work. To its credit the SHR has asked us to look upstream for the causes of ill health and I don't think individualised medicine is the answer. That will just create more work. Keeping people healthy isn't just a healthcare problem; it is a societal and cultural problem," he said.
"And yet as a group of doctors we don't talk about things like that, we talk about reactive consumption of health services. Do you think it is for doctors to talk about the future health of our society, or is it something that should be taken out of our hands and put into the hands of a whole-of-government approach?"
While the room erupted with applause, the enormity of the proposal was not lost on the politician in the house.
"I am constantly confronted by policy put forward in good faith by colleagues supporting the work they are doing in their portfolios that I know will create more ill health in the community and put more people into the health system. I absolutely think we need a public health approach to these issues. We can't at the end of the day ignore that people will have ill health and episodes of ill health in their lives, but certainly looking at the underlying causes of those episodes or patterns of ill health is fundamental to how we will move forward as a community."
But it is apparent that the road will be long and difficult with a deep undercurrent of resistance around healthy living issues.
MBS is making us unhealthy
The Medicare Benefits Schedule was seen as the biggest stumbling block to effective primary care and was labelled as "so antiquated it's not fit for purpose".
"The problem is capture perfectly in examining a typical Level B consultation. You can assess most presenting problems in about 10 minutes, and there you have your level B. What helps public health is looking deeper into the underlying conditions of a problem but after 10 minutes you are effectively losing money. The system encourages bad medicine."
Working smarter
One doctor, who originally hailed from the UK, floated the idea of GP co-operatives and patients as registered members.
"At the moment there is duplication of skillsets with Practice A and B offering identical services and patients prizing convenience over continuity. So how can we use technology to start working better together?" he asked.
The obvious response was My Health Record, which one doctor suggested was being stymied by the medical profession itself.
"The barriers are with medical practitioners over issues of privacy – our patients thought it was already available."
One hospital doctor pointed to the SHR which saw an integrated health record and system as a vital means to become more efficient and enable evaluation of the value and quality of services being delivered. She asked if there was a commitment for this digital integration.
The Health Minister said an electronic health record was a fundamental building block of future health care.
"When people go to a doctor they assume the doctor has a line of sight of all their ailments and medications. This obsession of keeping records away from other doctors and medical practitioners is an obsession with the health system alone. In voter land they want you to have access to as much of their data as possible because that's the key to making them feel better."
The newly introduced laws on data breach notification had several doctors urging caution but, as one pertinently pointed out,  the various systems needed to talk to each other and that was easier said than done.
The younger fraternity at the breakfast couldn't quite comprehend why so much of their medical degree had been conducted online yet as junior doctors they were spending so much time waiting around fax machines.
"If we had a digital working platform, we might just be able to do some medicine," one said.
The integration of health records across sectors and silos is the golden prize but it seems a long way from being plucked. However, the strategy seems to be to seek exemplars and to avoid pitfalls rather than a "big bang approach".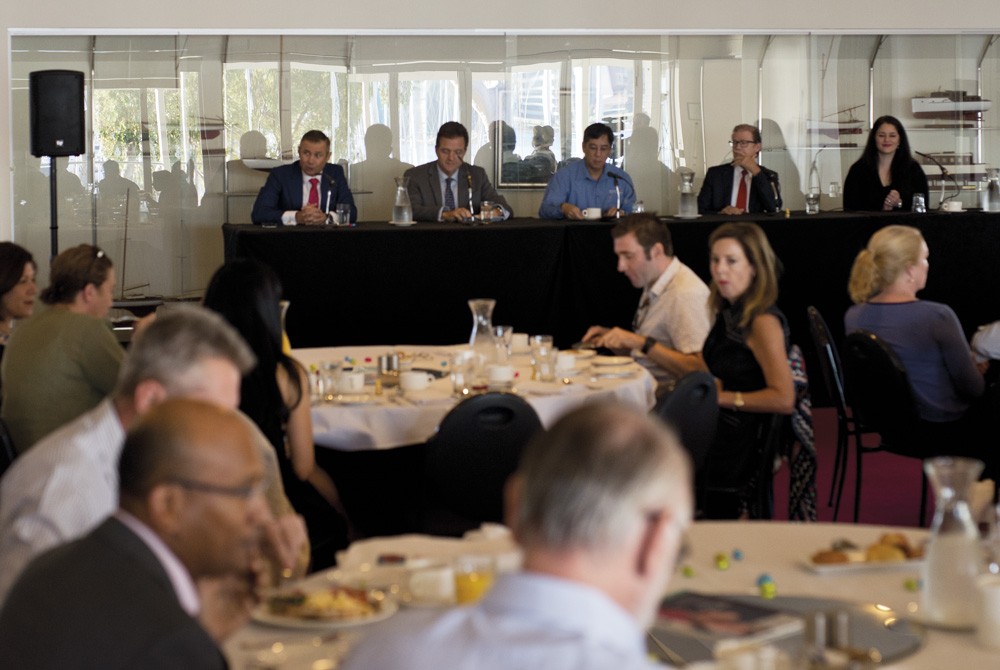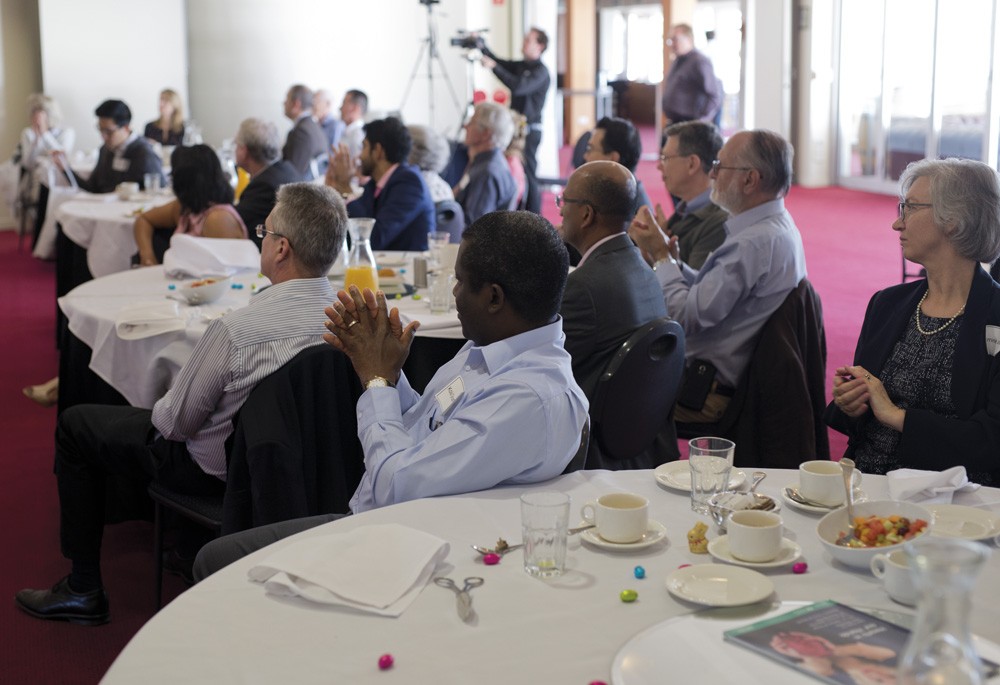 Let's talk ageing
The earlier discussion which looked encouragingly on constructive shared-care models, including aged care, between the state and federal government, was music to the ears of one geriatrician in the audience.
Her concerns were how the commonwealth's community directed care model of in-home services was collapsing in on itself.
"The waitlist for a level 3-4 package for a patient or elderly person needing daily assistance is now over 300 days. My concern is that this frail, elderly group will be bouncing in and out of ED and sitting in hospitals waiting prematurely for an aged care bed, when they could be cared for in the community and in their own home."
It was also the concern of the state's top health bureaucrat who has been agitating for the WA Department of Health to take a role in aged care.
"I don't want to run an aged care home but we have over 200 patients, and that's the ones we know about, waiting for transfer to an aged care facility. We have bought, over the years, more transitional beds but it is just scratching the surface. We are 3000 aged care places short in WA, which is a matter of money or reallocation of money, and we're raising that with the commonwealth. It is cheaper for us to purchase those types of services and they will relieve huge pressure on our acute services."
So what are the game-changers?
A wise head, while reminding the room that there will always be heavy costs in health care, asked what would be the big breakthroughs that would change the game and rid society of inequality?
For the senior consultant on the panel – he wanted a system that will put him out of work with policies that will attack obesity in the same way the tobacco industry was met head on. "And I like the idea of wellness clinics which may be for the wealthy now but over time will be a sensible approach to public health."
A campaign to contain Big Alcohol and Big Food was met with strong support. There was a suggestion that a percentage of the budget was quarantined for prevention and a proposal for research into sustainability.
"We invest in translational research but what are the exemplars for making our systems sustainable. I don't think we have looked broadly enough at that and we don't have a sustainability agenda."
While technology was the tool, one argued that a change of culture was required "so we can embrace sound opportunity".
"There are protections out there but the one thing we can't protect people from, and we shouldn't be protected from, is change."
One doctor believes in individualised health care and turning our back on it was emblematic of our failure to embrace change.
"If nothing else, the 21st century is the age of the individual – everything is down to the granular level, we just don't have the systems to run it so we run on single issues and good intentions. That won't work."
For another, proper integration of general practice into the tertiary model is of vital importance. While only a mention in the SHR, the breakfast was assured that it would play a more prominent role when the final report is handed down in November.
"Something like this can't be prescribed from the centre. It won't work unless it is locally driven and that means local GP practices and the local hospitals working out their own innovations. There are some exemplars around WA where that integration is taking place and they need encouraging because they will grow."
The Panellists
Dr Mark Hands – principal at Western Cardiology
Dr David (Russ) Russell-Weisz – Director General of Health
Mr Roger Cook MLA – Minister for Health
Dr Rohan Gay – principal at Bayswater GP practice
Dr Rebecca Wood – Service Registrar FSH, Doctor in Training representative