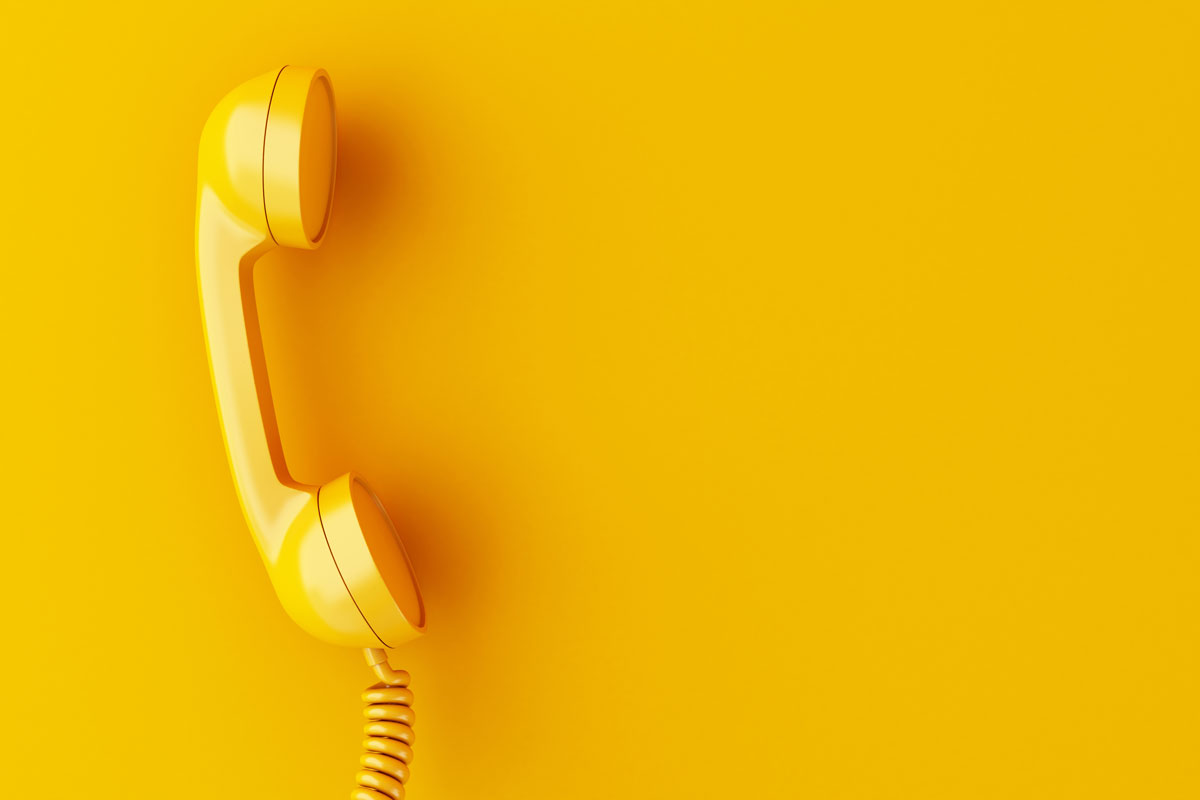 Telehealth, that all-encompassing term that includes video, telephone, digital messaging and email, has transformed the primary care landscape in a few short months.
While the catalyst was a pandemic, telehealth has shot rapidly onto the Medical Benefit Scheme and many GPs have been scrambling to find their digital feet ever since.
While its reviews are variable depending on whose opinion is sought, its usefulness when confronted with a highly contagious disease is incontrovertible. The big question on everyone's lips, will telehealth become a permanent fixture and be integral to general practice after September 30?
Health Minister Greg Hunt indicated in June that this was his preferred position but he has already moved to appease growing GP concerns, advocated by the AMA and the RACGP about the so-called 'pop-up' telehealth services.
The President of the AMA, Dr Tony Bartone, and President of the RACGP, Dr Harry Nespolon, while both urging the retention of telehealth, welcomed the Health Minister regulating the use of telehealth by requiring GP providers to have an existing and continuous relationship with a patient in order to provide such services.
"This will ensure patients continue to receive quality, ongoing care from a GP who knows their medical history and needs," Minister Hunt said.
He defined 'relationship' as "the patient having seen the same practitioner for a face-to-face service in the last 12 months, or having seen a doctor at the same practice for a face-to-face service during the same period".
In the AMA's submission to a Senate select committee, Dr Bartone said with more than 30% of all consultations being done by telehealth, patients were clearly making a case for its retention.
"Telehealth is not a substitute for face-to-face visits to the doctor, but it does provide a cost-effective option that can supplement traditional visits," he told the committee hearing.
"It has been an outstanding success that is supporting high-quality patient care from both GPs and non-GP specialists – and it should continue for the long term. We must now turn to the task of fully integrating telehealth into day-to-day medical practice according to best practice standards to ensure continuity of care.
"Most GP telehealth consultations to date have been in circumstances where a patient has an existing relationship with a GP, but we have also seen the increasing emergence of 'pop-up' telehealth models and other models that are linked to pharmacies.
"These arrangements fragment care and blur the important distinction between the prescribing and dispensing of medicines. They must be stopped. For telehealth in general practice, we need to build on what is key to our very successful primary care system – the relationship between a usual GP and a patient."
Dr Harry Nespolon echoed those sentiments adding that ensuring quality care was critical.
"We have been deeply concerned to see the rise of more and more 'pop-up' telehealth businesses offering low-value medical services. These businesses promise a 'quick fix' for patients but there is no commitment to the ongoing care of the patient," he said.
"These doctors have no connection to a patient's usual clinic and won't know their medical history. Increasing access to health services should never come at the cost of patient health and safety.
"To ensure telehealth is not exploited and that the community receives the highest quality care, the RACGP has been calling on the Australian Government from the start to limit patient eligibility for telehealth. Telehealth services should only be accessible to patients through their regular GP, who can offer face-to-face consultations when needed."
Of particular concern to the doctor groups are the pharmacy-sponsored services Instant Consult being promoted by the Chemist Warehouse chain and Scripts Now run through the Priceline pharmacy group.
Business moving in on government funding is not a new story. One only has to cast back to GP after-hours when new, lucrative urgent GP after-hours item numbers were added to the MBS to encourage more doctor activity in an area of desperate need.
Earlier lesson
The Health Minister was forced to turn off that particular tap after the proliferation of providers began threatening the Medicare bottom line and the chorus of complaint from bricks-and-mortar GP practices grew too loud to ignore.
The pharmacy initiatives advertise themselves as "supplements to the traditional health care system". While Instant Consult offers GP-endorsed (the website specifies RACGP and ACRRM fellows) sick notes and referrals to specialists, radiology and pathology, it also offers prescriptions which can be sent direct to a pharmacy of the consumer's choice.
The Priceline service is less subtle. It describes Script Now as a self-service prescription program accessible in participating Priceline pharmacies. After completing a range of questions, the survey is sent to a registered doctor for immediate review. If the doctor deems the prescription appropriate, the script is emailed directly to the store's dispensary inbox.
If the doctor requires further information, a virtual consultation will be requested before the script is approved. Consumers are told the process takes 15 minutes and costs the price of the medication plus a $22.99 service fee.
Given the minister's announcement, it is not certain how these businesses will now proceed. On the face of it, their business model may be in tatters.
However, as reported in PulseIT, similar operations in the UK, Babylon Health is cited, have navigated around NHS restrictions.
Babylon, through is GP on Hand group, has been accused similarly of picking the low hanging fruit of general practice and leaving chronic disease management to bricks and mortar GPs.
"They are correct in that – 94 per cent of GP at Hand's patients are under 45 – and Babylon has cleverly got around the NHS requirement that patients must be enrolled in a practice by offering that very capability. Babylon is also able to offer face-to-face consults through a few clinics in its target areas," writes PulseIT's Katie McDonald.
In the Minister's mind, he hopes and intends for telehealth to be a "positive legacy of [the COVID-19] crisis and I am already engaged with the medical community in planning a long-term future for telehealth.
Practice owner Dr Jags Krishnan, who is also the WA representative of the practice owners' group, Australian General Practice Alliance (AGPA), told Medical Forum while the initial telehealth experience for GPs was a shock, he would like to see telehealth stay as part of regular practice but he'd like GPs to have the opportunity to charge a co-payment. Currently, it's bulk billing or nothing.
"It has been a perfect storm. General practice was vulnerable before coronavirus and telehealth has put enormous pressure on some business owners," he said.
"Practices have had to significantly increase their technical investment as well as redraw and refit systems from reception to the consulting room. Many practices are now having to revert to bulk billing."
More support
"We are thankful to the government for doubling the QI PIP and also increasing the bulk billing incentive. We cannot underestimate what the government has done. It definitely helps, but it may not be enough to keep the doors open for some."
The most current MBS data indicates that there has been an increase in revenue of GP in-house and telehealth consultations in May.
Revenue for in-room consults showed an $11m increase from April from $328m to $339m but that figure is still $100m less than the $448m earned in March. Revenue from telehealth over the same period showed a steep increase from $45m in March to $219m in April and $261m in May. Overall, GP revenue, including mental health, after hours and aged care consults, rose to about $666m, the highest figure recorded in the past two years.
While GP revenue has increased significantly, its distribution is not revealed and some speculate that bigger GP companies, which were equipped for telehealth before the COVID-19 restrictions, may have stolen the march on some of the smaller practices.
Canberra GP and business owner Dr John Deery is chair of AGPA. He told Medical Forum that telehealth for a large number of his associates meant telephone because it was the most accessible tool.
"There are two factors that limit the effective use of telehealth. A lot of GP surgeries don't have the infrastructure in place, some don't have the NBN nor the bandwidth for several GPs at one time to do video consultations," he said.
"The flipside is that a lot of patients don't have the necessary tools or know-how, so the phone is easier. These consults are invariably quicker, so we can deal with more patients and it's this that has been providing GPs with a financial buffer.
Phone default
"However, video-consulting is now approaching a similar length of time as a normal consultation and we're forced to bulk bill every telehealth visit. It is an administrative nightmare. It's difficult to ask for financial consent when you're already on the phone with someone."
John acknowledges that the space has opened up for independent telehealth operators but urges his fellow GPs to be innovative themselves.
"You've got to figure out a way to make it work. There's always going to be face-to-face consultations because it's the gold standard. People want that. They want to go and see someone they know and trust. But it's different for different demographics.
"I'm actually looking forward to telehealth if it's done well. It enables me to follow up with patients much more easily than I can now which doesn't require them to get back in the car and come and visit me. Sometimes all that's needed is a simple conversation over the phone and now I can get actually get paid for it. That's wonderful.
"I don't think the minister wants GPs to become call centre operators and I'm not sure there are many doctors who would want to become one. It wouldn't be much fun."
Dr Deery acknowledges that the so-called pop-up telehealth operators will challenge bricks-and mortar businesses initially, but he's not fearful of them.
"If people with infrastructure are going to be doing tricky and complicated stuff all the time, they need to start charging appropriately for the service," he said.
"There's a marketplace out there. If you want to get the easy stuff from one of these places, that's fine, but when you want a doctor who knows you and knows what is appropriate for you, you are going to pay for it. That's the service I provide now and patients keep turning up.
Scared to bill
"GPs are their own worst enemies. Most of the doctors are terrified of not bulk billing someone. They are locked into this model of practice and so are their patients.
"The poor indexation of Medicare rebates over the past 30 years has got us to where we're at. Bulk billing doctors are not bad doctors, some of them are awesome doctors. They just get paid really badly for the work they do.
"And then you've got doctors who rush things through and provide poor service but get paid well for the work they do. Then there are the guys in the middle who are trying to provide a good service but they've got a limited time to spend with patients because, you know, they've got a mortgage.
"Relying on a third party to set the fees is ridiculous."
John thinks there is a lack of leadership in medicine.
"GPs are usually wonderful, caring individuals who want to share the journey with people and often aren't tough enough to ask a proper fee for their services. I see a lot of businesses run really poorly because there's no clear leadership.
"I would encourage people to have business coaching. It will pay dividends."