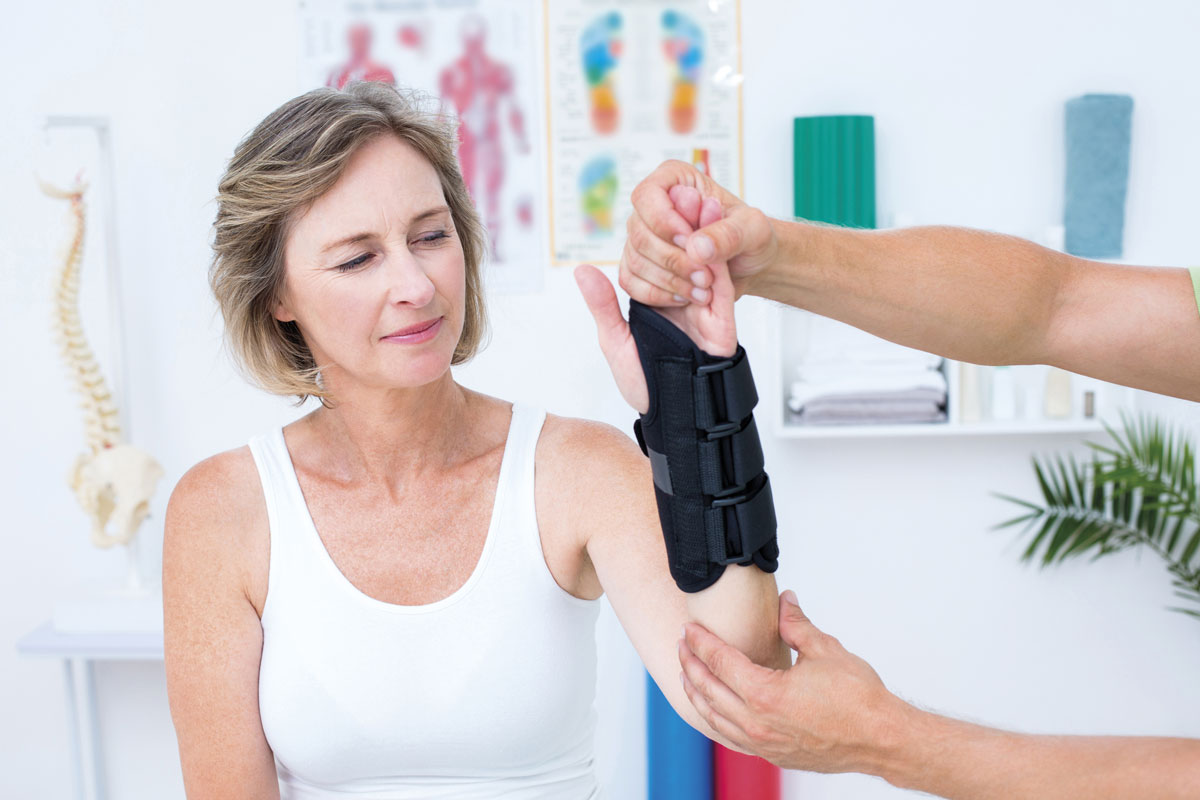 The Coalition government opened a can of worms when it announced it would give St John Ambulance $28 million for four more urgent care centres.
In the May edition, we reported some of the concern GPs have for the Federal Government budget announcement which would see $28 million flow to St John Ambulance to trial four more urgent care clinics adding to their stable of three, currently at Joondalup, Cockburn and Armadale.
The chair of the WA faculty of the RACGP, Dr Sean Stevens, said in a media statement that the trial risked fragmenting care and would lead to poorer health outcomes. When Sean sat down with Medical Forum to discuss his concerns in more detail, he said the urgent care was the bread and butter of general practice.
"We do it every day and we do it well. There is no reason why we can't keep doing it well. If we were given the resources that St John Ambulance have just been given we would do it even better."
Sean said this was just another instance where outside parties were trying to take a piece of general practice because GPs were purportedly 'too busy' or had more serious things to do with their time.
"St John want to do urgent care, other groups want to do chronic disease, pharmacists are doing vaccinations and want to prescribe medicines independently and then there's the home visiting services. Quite frankly, they are not doing it better and it's only fragmenting care, which should be taking place at the patient's primary general practice so GPs know exactly what's going on with their patients."
If it aint broke…
"The Australian health system ranks second in the world because of its good primary health care system. If we start messing with that, each fragmentation chips away at general practice and makes the whole system more inefficient and reduces the quality of care."
In Medical Forum's December issue, when we interviewed Dr John O'Toole, St John's Urgent Care Medical Director, and Dr Tim Lipscombe, St John Medical's head of general practice, John stressed that the urgent care centres were not a replacement for a person's own GP.
"We want to facilitate a patient's relationship with their GP, not interfere with it. If a patient is appropriate for urgent care, send them in and we will attempt to fix the problems but we'll send them back to you," he said at the time.
"If a patient presents with a routine problem that would be better managed in an appointment with their regular GP, we will advise them as such. Urgent care does not perform health assessments, management plans, preventative medicine, referrals to specialists (other than acute specialties such as plastics and orthopaedics). This is the remit of the GP and we are careful to reinforce this."
"In modern urban general practice, it doesn't make sense to set yourself up to see a lot of walk-in urgent fractures or lacerations because you also have a waiting room full of patients. Juggling those things can make a GP's life untenable."
As far the RACGP is concerned all of those things ARE life for a GP.
"All the services St John Urgent Care Clinics provide, with perhaps the exception of onsite radiology (though many practices have adjacent radiology practices), can be done through a regular general practice," Sean said.
"Simple fracture management, lacerations, they are all part of general practice and there is no reason why a GP in their own surgeries can't provide it."
State-led initiative
In the last edition we referred to a WAPHA project seeking expressions of interest for an urgent care project from general practices across the state who believed they had capacity to deliver those services onsite. We erroneously reported that it was a federal government initiative. In fact it was a WA government request as part of its 2017 election commitment to increase urgent care options in the community, partly to alleviate congestion at hospital emergency departments and partly to improve access across our vast state.
Sean said this state initiative was a collaborative project that sought the views of the primary care community – from the RACGP, the AMA, pharmacy bodies and practice nurses. It was at an advanced stage when the Federal Government made its surprise announcement of $28 million to St John Ambulance.
"The WA government project is estimated to cost $2 million versus $28 million and would potentially provide access to urgent care right across the state rather than in seven localised areas," Sean said.
"A practice would be assessed for its ability to provide urgent care and its capacity to quarantine daily appointments for urgent care. An app is in development where patients would be able to log on and be directed to the nearest general practice that has been assessed to provide those services."
"It has been identified by Health Engine data that there are tens of thousands of appointments every day in WA that go unfilled. So there is capacity for those appointments to be used for urgent care."
"The misunderstanding of many people is that a lot of this urgent care happens after hours, but if you look at the ED data, most of it occurs in what general practice would consider in-hours, between 8am and 6pm, so general practice is very able to deal with a vast majority of these Category 4 and 5 presentations."
Sean said the other disappointing aspect to the federal budget announcement was that it lacked transparency.
Where's the transparency
"There was no tendering or consultation. The primary care bodies – RACGP, AMA, WAPHA – didn't know about it, nor apparently the WA government. A deal was done without reference to any of the groups that will be involved or affected by this."
Then there are the serious concerns private general practices have over such a large amount of federal government money funnelling into one bulk billing primary care organisation.
Over the past several weeks, Medical Forum has heard from a number of general practices in the proximity of the existing urgent care centres and they are bitterly disappointed with a perceived unfair advantage St John centres have been handed by the federal government – these GPs own part-funder via the MBS.
One described it as a kick in the guts.
Sean, who consults at Currambine, said that practice owners in the Joondalup St John catchment had told him that the centre had significantly impacted on their after-hours care provision.
"Previously those appointments were at a premium and people were happy to come in and see their regular GPs for these services. Now they have reduced those offerings and even the ones that are available are not being booked because the service attracts a fee."
To add insult to injury, Sean said there was poor communication between the urgent care centres and the patients' regular GPs.
"The official word is that they are liaising with GPs via discharge summaries. I've been working in Currambine for 12 months and I've seen one summary despite multiple patients of mine attending an urgent care clinic," he said. "From my information, this is not a unique incident."
Poor communication
"There have been reports of patients returning to the urgent care centres for MSU results after they presented for an 'urgent' UTI. They had been started on antibiotics but rather than be directed back to their own GP for follow-up of the MSU result, they were told to return to the centre. GPs are not even being copied into lab reports. That's not appropriate."
Sean believes that St John had applied to the federal government for a grant of $158m and $10 million in recurring funding for multiple new clinics across WA.
"If this is the case, this will just fragment care even more across a wider area," he said.
Creating a Level Playing Field
Medical Forum contacted Chris Kane, WAPHA's General Manager of Strategy and Health Planning, to explain the details of the state-based GP urgent care network pilot, which she said was due to start in August and continue for 18 months.
She said the pilot, which would initially be only in the metro area, was a reality because of a collaboration between the WA Department of Health, the WA Faculty of the RACGP, AMA WA and WAPHA, and has been driven by the Health Minister Roger Cook as part of the ALP's election promises in 2017 to provide access to urgent care centres in the community.
All involved hope for other positive spin-offs such as helping to alleviate overcrowding in public hospital EDs and better collaboration and communication between the traditional silos of hospitals and general practice.
However, Chris emphasised that the pilot was not an ED diversionary project.
"If a person turns up at a hospital ED, regardless of their symptoms, they will not be diverted to a GP Urgent Care Network practice. ,  The usual ED processes will apply" she said.
A call for expressions of interest to be a part of the pilot has produced encouraging results with 133 practices submitting applications, which, given the criteria around appointment access and proximity to services such as radiology and pathology, is a significant number.
A website and app are currently in  development which will show consumers which practices and what urgent care appointments are available at various times of the day. A public awareness campaign will also be launched to encourage people to consider heading down the road rather than across town to a public hospital for their urgent care needs.
"What will be built into the scheme is that even if your own GP is not participating, there will be a proper handover to the patient's usual GP," Chris said.
"This encourages better patient care as well as fostering better relationships between EDs and GPs, between GPs and diagnostic providers, and between GPs across geographic regions."
Practices in the pilot are not required to bulk bill, but Chris said they do have to be transparent and forthcoming if there are out-of-pocket expenses. And they don't have to be open 24/7 because demand is expected to be spread across the network of urgent care practices.
"Obviously, there will be a narrative in people's minds that they can go to an ED and get all the services for their urgent care needs for free and in one place, so we are working on how we can support and build more capacity for these presentations in general practice so that access and convenience is compelling."
A governance committee, with WAPHA chair Richard Choong, and representatives of RACGP (Dr Mike Civil), AMA WA (Dr Simon Torvaldsen), the WA Chief Medical Officer and an ED physician, is in the process of assessing applications.
GP and UWA academic A/Prof Alistair Vickery will evaluate the project and Curtin University's A/Prof Suzanne Robinson will study behaviour change.
"It is a robust process and will create a level playing field for general practice," Chris said.