Retired GP Dr Stella Budrikis unearths the disturbing story of 'baby farming' and tragic endings. Ara Jansen reports.
---
While researching another story, writer Stella Budrikis came across the words "baby farmer" in a newspaper article. Something stuck with her and she kept coming back to those words.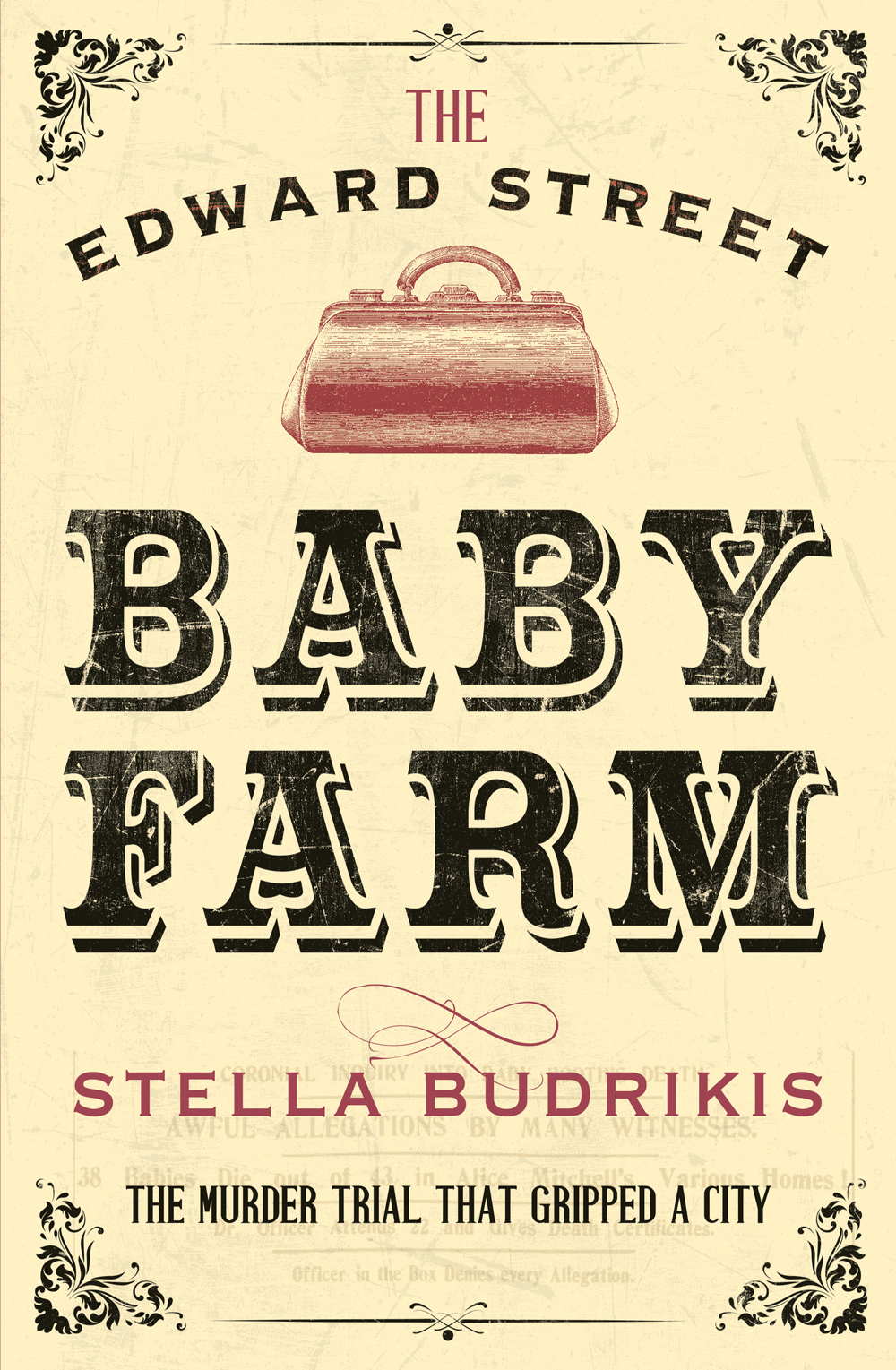 Four years of research and writing later, the result of her investigations led to The Edward Street Baby Farm, published by Fremantle Press.
A baby farm was a term for someone who took in the infants of single mothers or unfortunate families for a fee, with little or no concern for the child's welfare. It was like the beginnings of the creche or day care, but often with tragic results.
Australia's most notorious baby farmer was Perth's Alice Mitchell, who was tried for the murder of a baby in 1907. Some 37 infants were thought to have died in her care, in the Edward Street house within walking distance of the author's own home.
Budrikis – like a lot of people – had never heard about the case, though there's a display about it in the Old Court House Law Museum.
"I didn't have any idea about writing a book on a baby farm," she says. "I started with a blog post. Then I started digging around and curiosity got the better of me."
She started to discover the other characters that ended up in her book – Harriet Lenihan, Perth's first lady health inspector and a former classically trained musician, and Dr Ned Officer, who had played football for Essendon before becoming a doctor.
Law responds
Even though she has lived in Perth most of her life, Budrikis was discovering parts of local history which were drawing her in. This included the fact that the Alice Mitchel baby farming case prompted immediate demands for changes to child protection laws which the government implemented quickly.
It had lasting flow-on effects including creating momentum for the eventual establishment of King Edward Memorial Hospital for Women. Infant mortality in WA was high – 13 of every 100 babies died in their first year – compared to today, where it's just over two deaths for every 1000 live births.
While the subject might seem grim, the author writes in the introduction that it's more the story of how three people and a community "became entangled in a tragic situation and its aftermath".
The picture of Perth the author paints as a backdrop is also interesting. Family names which are now part of our social and business vernacular appear, alongside an indication of women's standing in the early 1900s add colour to surround the inquest and trial.
Conditions in our then small colonial town, population around 27,000, were primitive. Roads weren't paved, sewage systems didn't exist and the town regularly fought off typhoid and outbreaks of the bubonic plague.
Hard times
A retired doctor and a life-long writer, Budrikis has worked as a GP, pastoral carer, addictions clinic doctor and a freelance writer. She writes a history blog and published a biography about her great-great-grandmother, Susan.
"Having been a doctor and GP in the area of drug and alcohol and pastoral care has given me a sense that everything has a story and there's usually two sides to it. Even the most degraded person is not often what you imagine and there another side to their story.
"Curiosity is what keeps me going with my research and into the writing stage. A story needs some characters with depth and interesting aspects to them. It needs to say something about the general human condition.
"I couldn't decide even after having written the book what level of deliberateness or how much Alice Mitchell was ignorant or untrained or whether the babies just died. I got the impression she was a really pessimistic person and had low expectations of life."
ED: The Edward Street Baby Farm, Fremantle Press