Ara Jansen talks to two physiotherapists who are helping communities that don't have access to physio, while satisfying their own need to travel.
---
Eight months ago, two physiotherapists set out on a journey in a pimped-out minibus. Their goal was to offer physiotherapy services to underserved rural and remote communities while enjoying some of the best outdoor adventures Australia has to offer – whether it was a stunning beach, a great sunset or the perfect place to hike, ride or fish.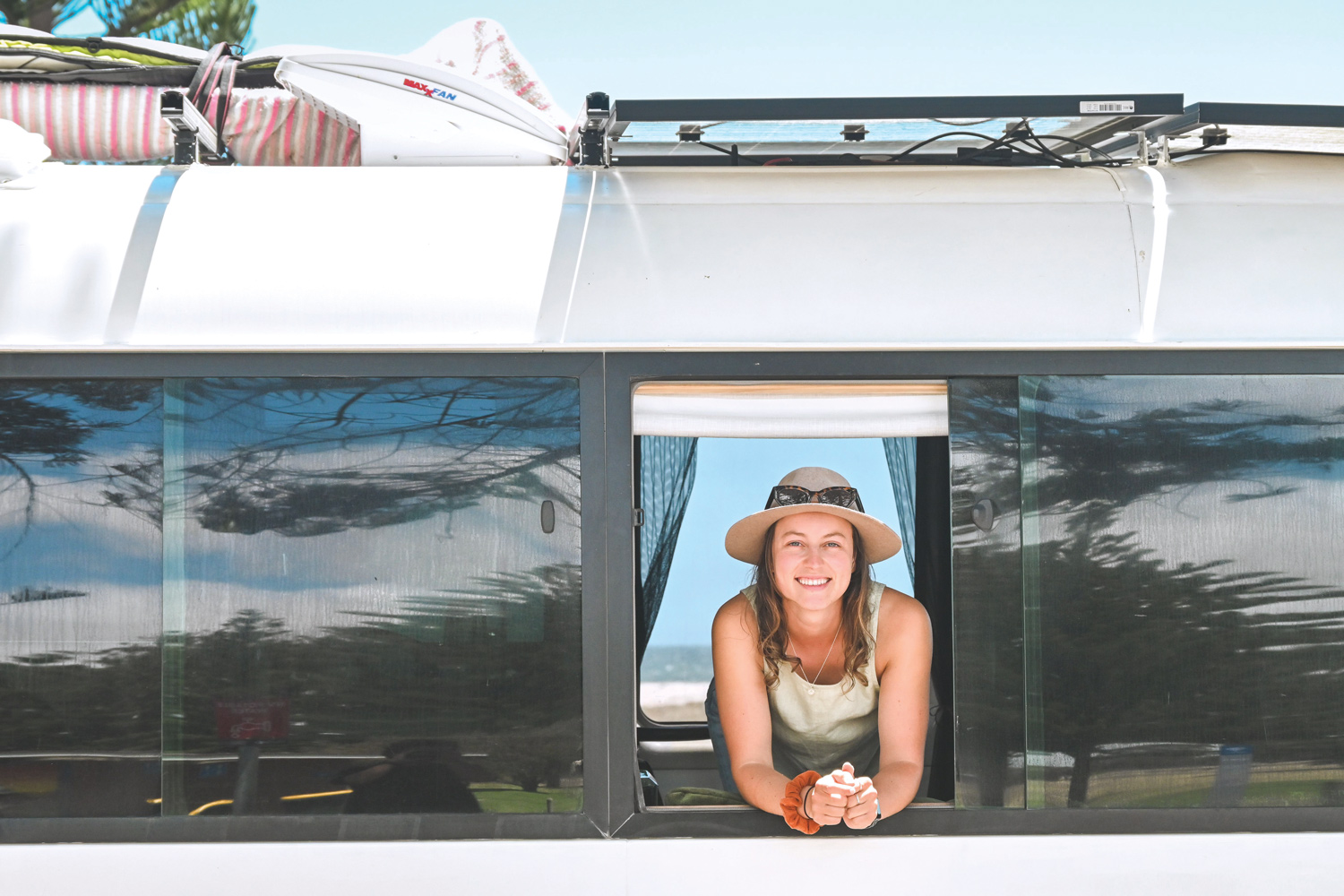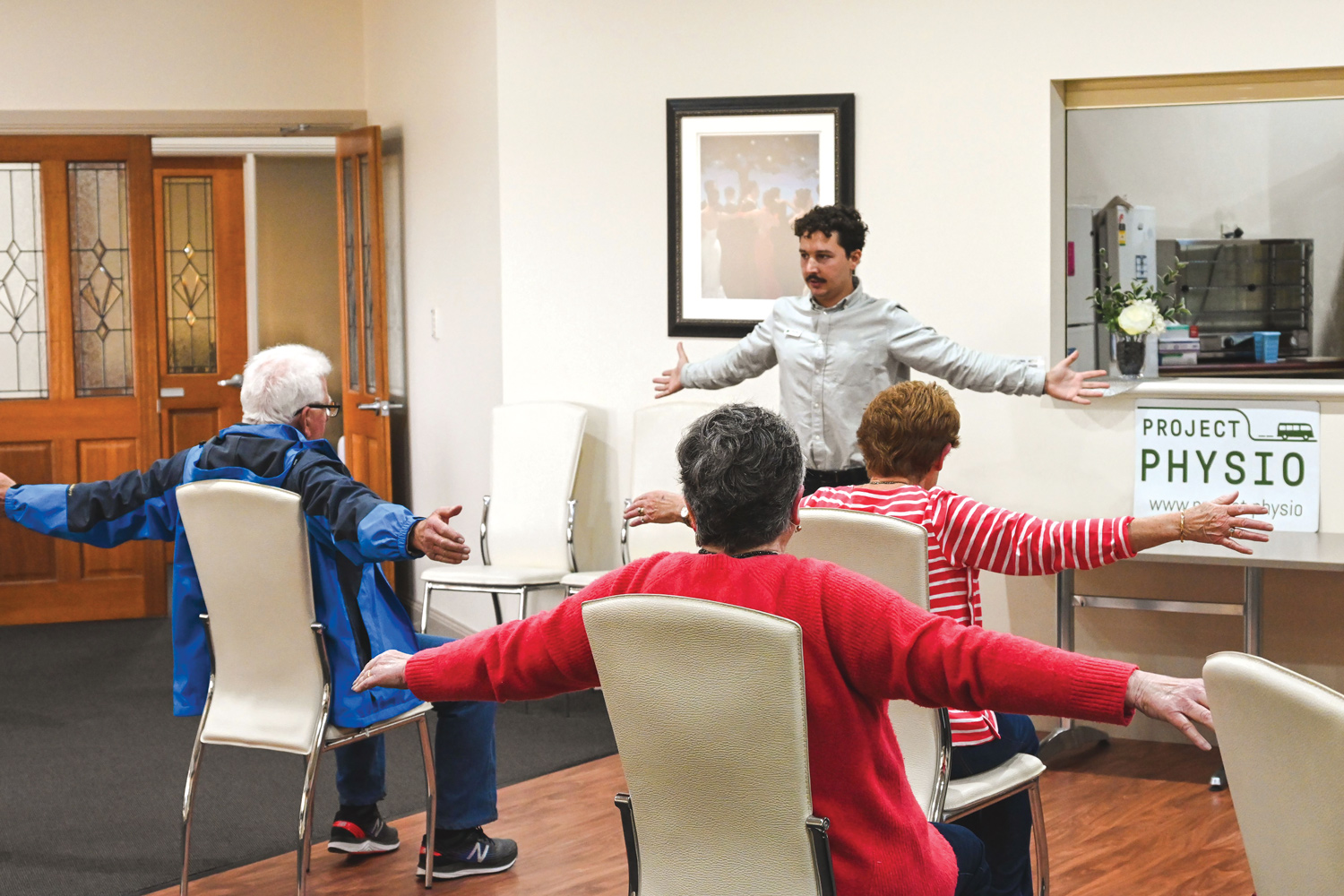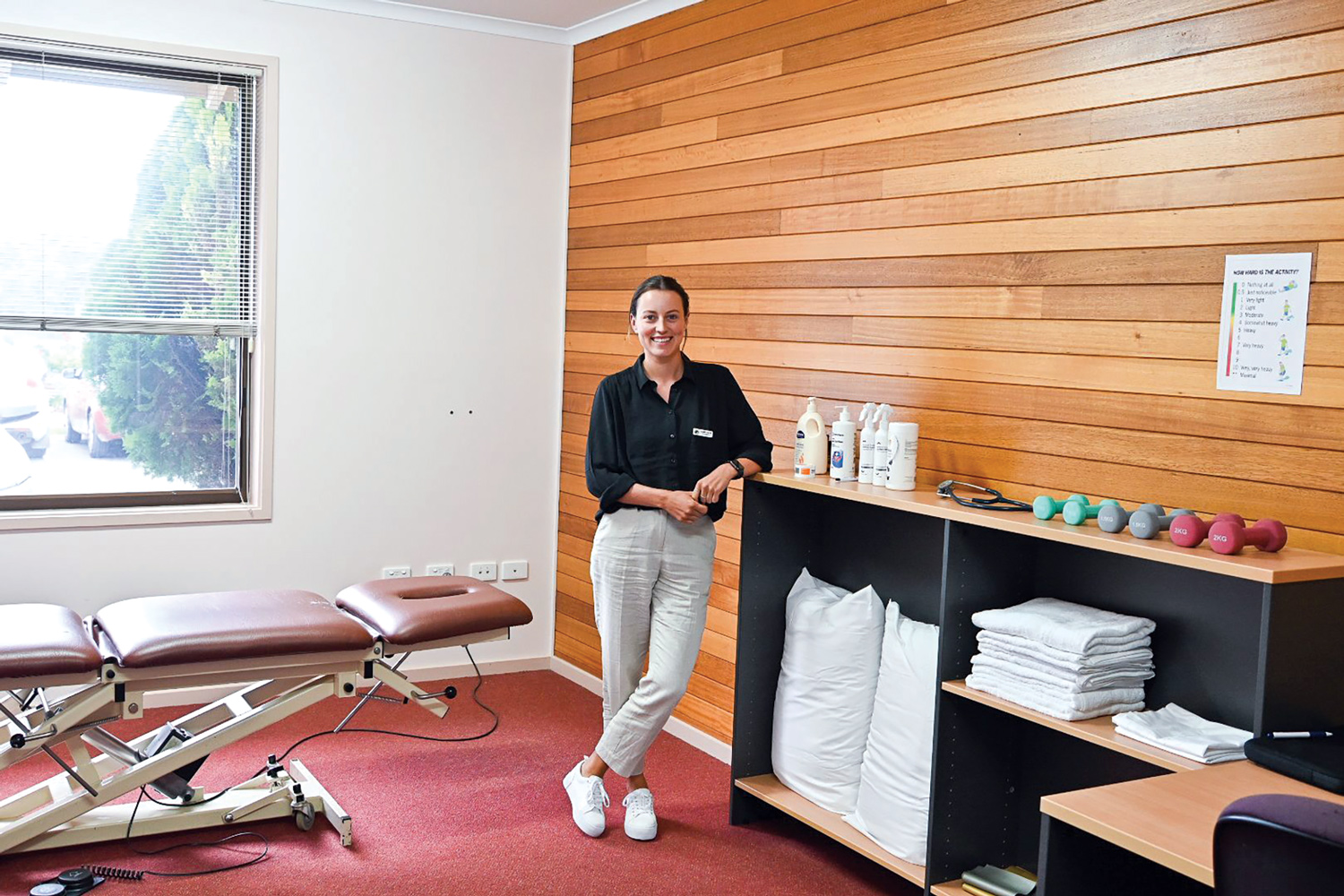 David Dimech and Clare Austin, both 27, met three years ago. After doing their masters and working full-time in Wollongong, they started thinking creatively about ways to use their skills that also involved sating their passion for travel.
"Through our work we regularly saw how regional people were missing out on our services and in fact health care in general," says David. "It was even happening in Wollongong. We started thinking about travelling around Australia and wondering how we could incorporate work."
If they were going to drive around the country, they wanted to do it with something which was more than a car – and had a shower. Enter the minibus.
Totally self-built, thanks to instructional YouTube videos and online forums, the pair designed a comfy tiny home on wheels. It has a kitchen which is sophisticated enough to do a roast dinner and houses a top-shelf coffee machine, a fair-sized bathroom, a fold-out desk and a deck on the roof. If they want to shower outdoors, the kitchen tap simply swivels out the window.  
As the pair usually pick up locum work or contracts, which often come with accommodation, they use the bus to explore on weekends or get off the beaten track between jobs. They called their business Project Physio.
"We consider it our living space and our car to get around," says Clare. There's also space for bikes, surfboards and fishing rods as the pair like to keep active. "It's also a lovely space to do our admin work and we see some clients online. Getting to have a coffee on the roof looking out over a beach is pretty special too."
Rather than needing two jobs, the pair will often share one full-time position. As each works part-time, this frees up the other to research, look for the next contract or find gaps in local services.
"Our work can be in the community, a private clinic, a hospital or aged care," says David. "Working part-time gives us free time and allows us to target areas which might need our help. We do a lot of community work such as in-home visits, hydrotherapy and rehab for neurological or post-operative conditions. 
"We also try and figure out ways that the clients aren't out of pocket. It's one of the reasons why we work with government-run programs and community health programs."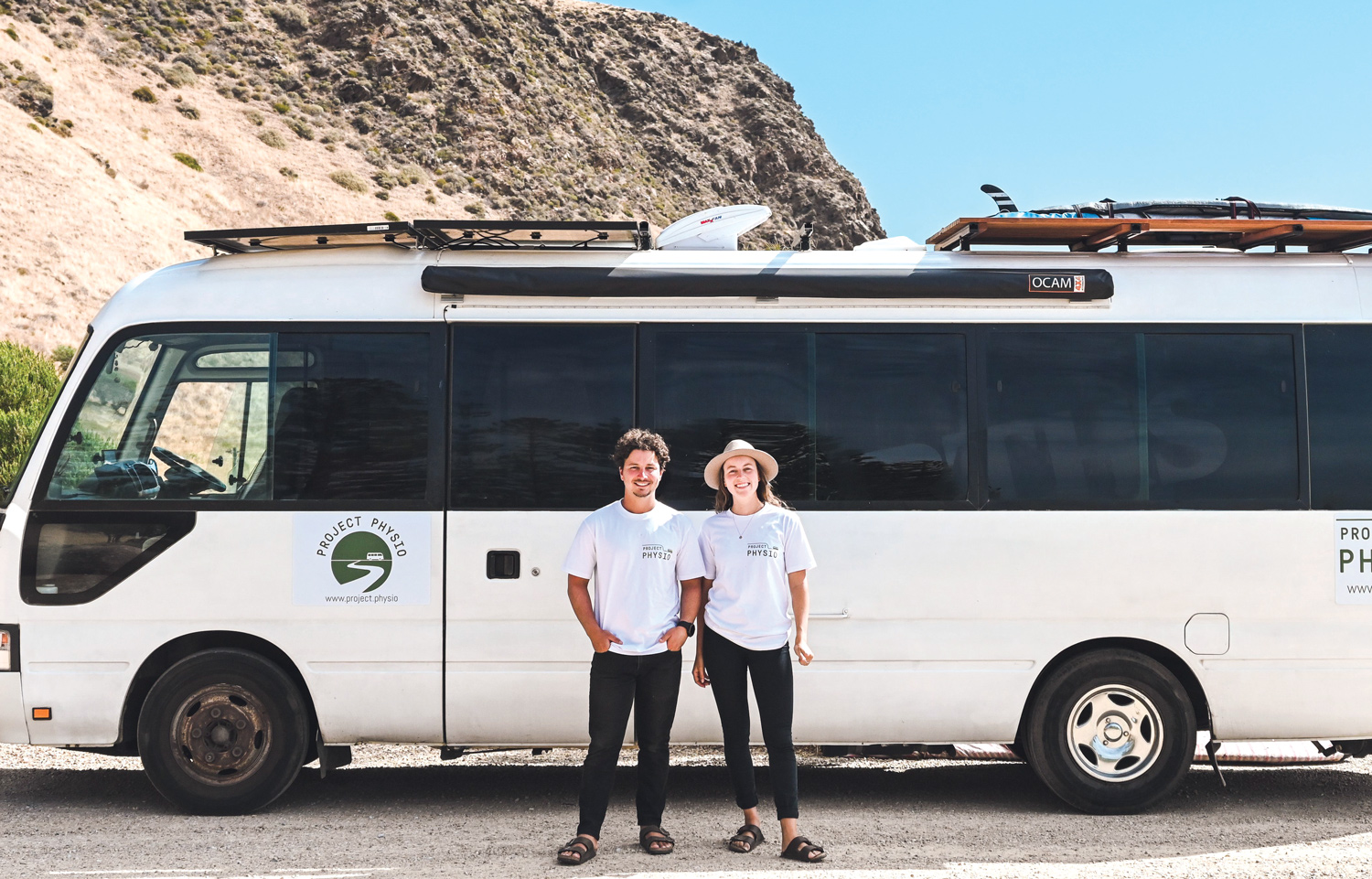 One recent job was over six weeks where David and Clare set up and ran a hydrotherapy program, which the participants could continue after they'd gone.  
"In that case, there was another physio in town and they were happy to take the program on board," says Clare. "We strive to promote independence and autonomy and set our clients up with programs they can do and encourage them to adopt healthy lifestyles to improve their overall physical and mental health.
"Through our journey we hope to encourage other health professionals to take their skills to rural and remote areas around the country and help out communities in need." 
The pair and their bus have recently arrived in WA and they plan to spend at least six months working their way from Broome, south. 
ED: Communities interested in working with Project Physio can find them at www.project.physio.