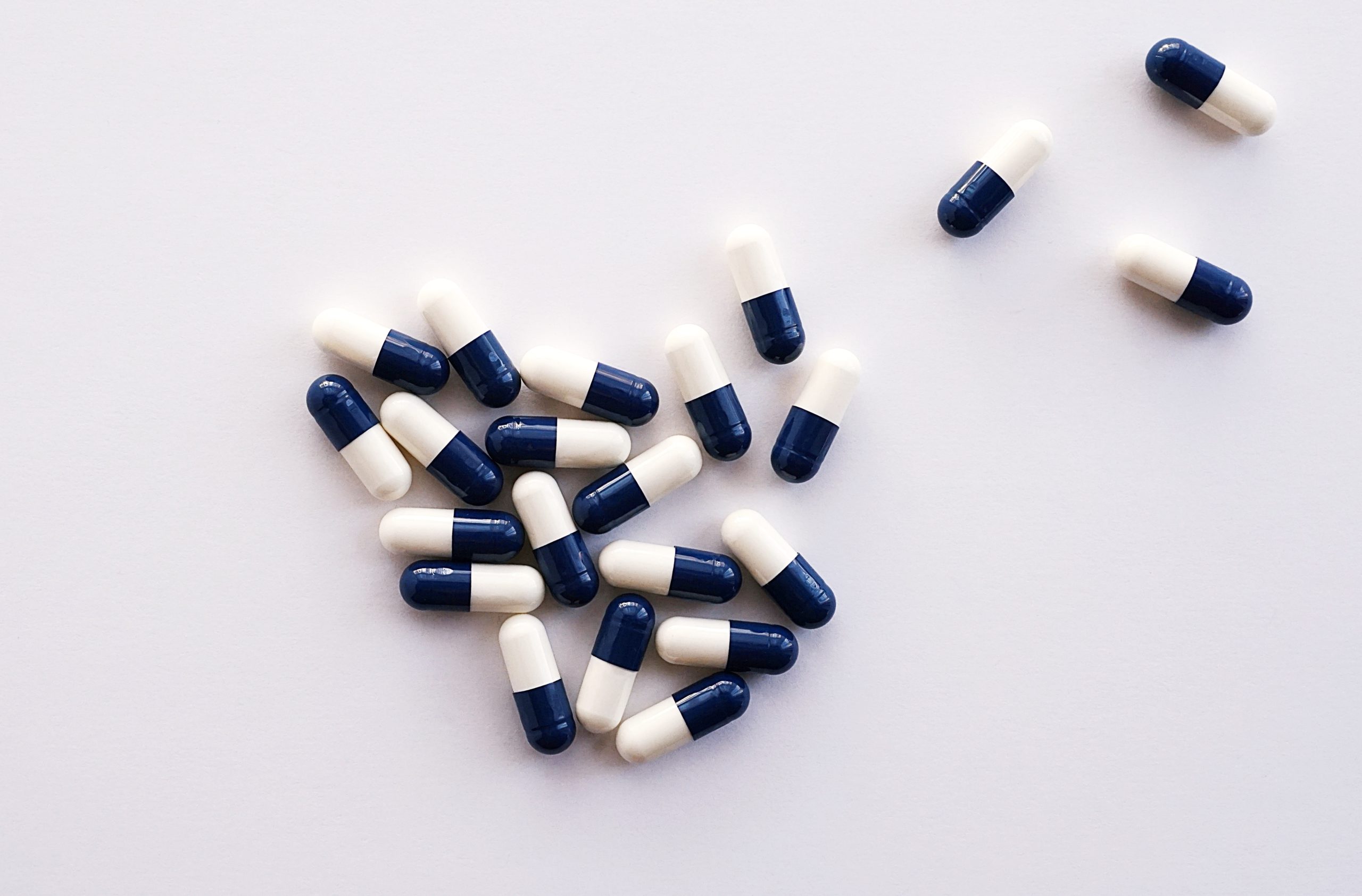 Medications on record
The Australian Digital Health Agency and Webstercare have launched a new clinical document within My Health Record (MHR) to reduce medication-related problems, especially in the elderly. The Pharmacist Shared Medicines List (PSML) is a consolidated list of medicines prepared by a pharmacist and uploaded to a patient's MHR. The list will compile both prescription and non-prescription medicines, including over-the-counter and complementary medicines, such as vitamins and herbal remedies. The move was in part to combat the growing number of medication-related admissions to hospitals, which numbered about 250,000 last year.
Interns head east
January saw a new crop of interns start their hospital placements and, for the first time, St John of God Midland Public Hospital has accepted an intake. The 12 interns will spend the next 12 months in general surgery, emergency medicine, general medicine/acute aged care, paediatrics, intensive care and neurology/stroke. They will do an intensive care rotation at St John of God Subiaco Hospital. Group CEO Dr Shane Kelly said the interns wold benefit from being part of a small cohort, "further supporting individualised training, education and mentorship." "As a direct employer of interns, we can expand the career pipeline for the next generation of doctors in WA. Dr Kelly said there were plans to expand the intern program to include other St John of God hospitals in WA.
The Midland hospital late last year released its annual report which reflects increased activity in the eastern health service from the previous year. Its ED saw 71,181 presentations in 2017-18 which grew to 76,585 in 2018-19; the number of public patients was slightly fewer public admissions down to 33,290 from 33,477; there were 77 more babies born than previously with 1888 for the past financial year; staff grew from 1983 to 2236; the number of bed days grew from 97,816 to 103,618.
Emerald's IPO
Emerald Clinics, which specialises in the prescribing of medicinal cannabis, will launch on the ASX this month, reportedly seeking to raise at least $6 million and up to $8 million through the issue of 30-40 million shares at $0.20 each. This offer indicates a market capitalisation of about $37-39 million upon completion. Managing Director and CEO Dr Michael Winlo has written about the value of high-quality real-world data collected from Emerald's patients in this issue of the magazine. He told Small Caps business website that the acceptance of real-world evidence was gaining significant momentum in jurisdictions through Europe and North America with substantial investment being made by big pharma. He said Emerald planned to use the IPO funds to expand its clinics and grow patient numbers with additional clinics being considered across Australia and the UK. The company also plans to boost investment in its data platform.
LGP floats
Also heading for the share boards is medicinal cannabis grower and manufacturer, Little Green Pharma (LGP). It is offering 22.22 million shares at an issue price of $0.45 with the hope of raising $10 million. LGP chairman Michael David Lynch-Bell wrote in the prospectus that the company's "first mover advantage" and "highly scalable production" were key factors that position the company to "capture value" from the emerging medical cannabis industry. Last month the company and Curtin University announced that they would be working together to develop a range of new medicinal cannabis products that have the potential to deliver more accurate and targeted treatment for a range of medical conditions. Curtin has provided an exclusive worldwide licence to LGP for the micro-drug delivery system ARISE (Atomised Rapid Injection for Solvent Extraction) and will use raw cannabis extract to start an 18-month development program to generate new medicinal cannabis formulations.
Dialysis in the field
SCGH nephrologist Dr Aron Chakera is leading a study on two tests that have the potential to minimise complications of the more lifestyle friendly form of dialysis. Peritoneal dialysis (PD) can offer patients a better quality of life than conventional haemodialysis because it can be delivered outside the clinical setting but is often shied away from due to a heightened risk of peritonitis. Anton and his team believe the solution could lie in two tests which slash the time taken to identify the cause of infection, enabling earlier treatment and reduced severity of infection. One of the new tests is used like a home pregnancy test, with the appearance of two lines in a panel providing almost immediate confirmation of infection. The second test, which has been developed by PathWest, not only reduce the wait for a diagnosis by hours or even days but also predicts antibiotic resistance. This added feature means the treating doctor can prescribe the right antibiotic upfront rather than rely on the use of a broad-spectrum antibiotic to cover all possible infections. Up to 100 PD patients are expected to take part in this study which will employ the two novel tests alongside standard existing tests.
School's in the Recovery
The Mental Health Commission has appointed NFP Helping Minds to establish the state's Recovery College with hubs located around the state. The WA government has invested $3.6 million to the project, which will involve local organisations around the city and in regional areas. The college will offer courses co-designed and co-delivered by people with lived experience of mental health, alcohol and other drug issues. The college will operate using a hub and satellite design. Courses are expected to kick off in the second half of the year at a Perth hub (as well as locations north, south and east of the CBD); three locations in the Kimberley (Broome, Kununurra and Fitzroy Crossing) four locations in the Pilbara (Karratha, Hedland, the Shire of Ashburton and Shire of East Pilbara) while planning is underway for the Mid-west, Wheatbelt, Goldfields, South-West and Great Southern.
Joondalup expansion
Christmas came early for the Joondalup Health Campus in December with the announcement the WA government intended to invest $96 million to provide 30 mental health beds, two new operating theatres (including a cardiac catheter laboratory, an extra 90 inpatient beds and six new critical care beds. Also due for upgrade is the emergency department with 12 more bays and the establishment of an Urgent Care Clinic to treat drug and alcohol affected ED patients. Parking will expand by 362 new bays. Construction is due to begin in mid-2020 with the expanded car park and the ED first cabs off the rank. The entire build is expected to be completed by July 2025. The $96 million commitment brings the estimated total cost of the expansion project to $256.7 million, of which the Commonwealth has committed $158 million.
Changes to testing?
A/Professor Julia Marley from UWA's Medical School said it was possible that two out three women with gestational diabetes, and who lived in rural and remote areas, may have been missed due to problems with the collection tubes. "To get correct sugar results, the blood tubes need to be put straight on ice until they are tested and testing needs to happen within one hour of the last blood sample taken but this is not part of usual practice in Australia," she said. "Instead blood samples are put in tubes that contain an additive (fluoride) to stop cells in the blood sample from using sugar. However, this takes four hours to work so when the blood gets tested there is less sugar. We wanted to explore this further to see if usual practice affects sugar results and if we are missing women with gestational diabetes." The researchers kept blood sample tubes taken from the women at room temperature (usual clinical practice), on ice (research grade) and in FC Mix tubes. They found the sugar results didn't change in the blood samples that were put in FC Mix tubes, which were easier to use than putting samples on ice to stop sugar results from dropping. The research team is now planning to meet the Royal College of Pathologists of Australasia to discuss updating its guidelines for blood sample collection for sugar testing.
Silver for Golden Oldies
The RACGP's updated clinical guidelines for the care of older people for the first time covering issues such as elder abuse and concerns in the care of older marginalised groups. College president Dr Harry Nespolan said the RACGP aged care clinical guide (Silver Book) Part B, had been significantly expanded in scope. Dr Nespolan said it was a vital document for the profession. "Statistics show that already, more than one in three GP-patient encounters are with people aged over 65 years, and the proportion of people aged over 65 will more than double in the near future," he said. Dr Mortin Rawlin chaired the Silver Book review said the Royal Commission into Aged Care and Quality Safety highlighted the issues in aged care and unique concerns of marginalised group. Things needed to change. "There is a huge opportunity for GPs to make a difference – they have a central role to play in creating a more inclusive environment for all, and in doing so promoting health and wellbeing for everyone in our community."