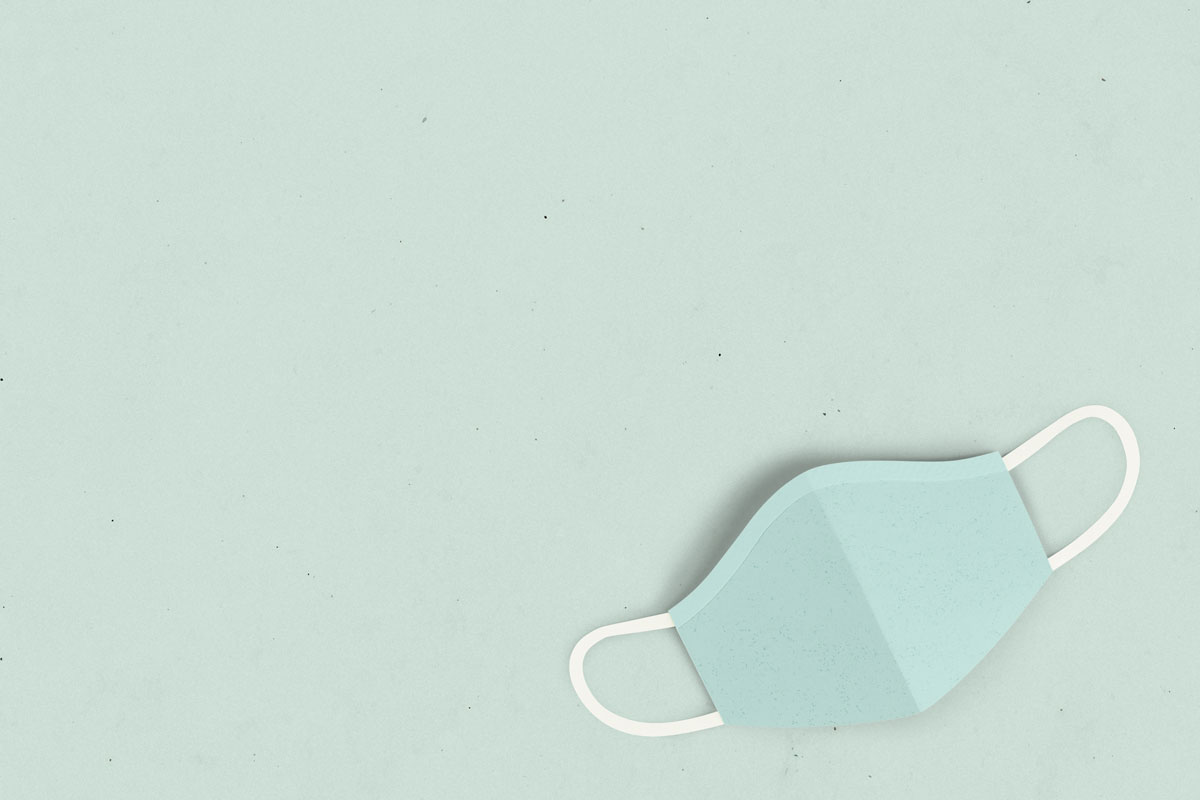 In The News: Medical Forum's monthly digest of what's new in the world of medicine and science, curated by the editorial team.
PPE shortages for clinicans; HealthEngine to pay millions in penalties; rollout of eScripts paused; plan for WA specific electronic health records; and much more in the September edition of Medical Forum's In The News.
---
PPE critical
As Victorian reels from and New South Wales braces for outbreaks of coronavirus, the lack of personal protective equipment is becoming critical. Victorian GP Dr Mukesh Haikerwal called on the Health Minister Greg Hunt to release more PPE from the national stockpile to the frontline, especially N95 masks. Dr Haikwerwal said that despite reassurances that Australia had adequate supplies, 40% of GPs were reporting serious difficulties sourcing them and 75% decided to source their own on the market rather than wait for logistical problems to be sorted out. It was a distraction they could do without.
The Royal Australasian College of Physicians released a survey of its members, revealing a significant proportion of them in public hospitals were resorting to buying their own PPE with almost half having limited or no access to N95 grade masks and 11% with no access.
The survey found:
20% of respondents in public hospitals have had to source their own PPE
22% across all settings say they have either limited (19%) or no (3%) access to surgical masks
45% of respondents say they have limited or no access to N95/P2 masks for their needs, with 11% having no access
61% of respondents reported having had recent workplace training in the use of PPE.
RACP President and Respiratory Physician Professor John Wilson said at a bare minimum, the government must start providing transparent updates on the status of the national stockpile.
Hit for HealthEngine
The Federal Court has ordered HealthEngine to pay $2.9 million in penalties for engaging in misleading conduct in relation to the sharing of patient personal information to private health insurance brokers and publishing misleading patient reviews and ratings. HealthEngine admitted that between 30 April 2014 and 30 June 2018 it gave non-clinical personal information, such as names, dates of birth, phone numbers, email addresses, of more than 135,000 patients to third party brokers without adequately disclosing this to consumers. HealthEngine earned more than $1.8 million from its arrangements in this period. HealthEngine was also ordered to contact affected consumers and provide details of how they can regain control of their personal information.
In a statement, the company welcomed the conclusion of legal proceedings and emphasised that personal, not clinical, information was provided when consumers specifically requested a call regarding a health insurance comparison. "We did not make it sufficiently clear on the booking form that a third party, not HealthEngine, would be contacting them regarding the comparison and that we would be passing on consumer details for that to occur. This was an error and HealthEngine apologises for it," CEO Dr Marcus Tan said.
Northam boost
The final element of the $42 million Northam Health Service redevelopment has been officially opened. The addition includes operating theatres at double the previous capacity, a refurbished recovery suite and a central sterile services department. A dedicated chemotherapy department has also been established, including a waiting room, reception, consulting room with telehealth capability, and large treatment areas equipped with recliner chairs. The health service now boasts an expanded emergency department, purpose-built consultation rooms and indoor and outdoor rehabilitation treatment areas, as well as a new ambulatory care building that provides access to community health services.
Lidocaine after surgery
Consultant anaesthetist and Director of Research at the Department of Anaesthesia and Pain Medicine at Royal Perth Hospital, C/Professor Tomas Corcoran, was awarded a $4.3 million grant in a joint project with Monash University to study the long-term outcomes of anaesthetic infusions for breast surgery patients to reduce persistent pain after surgery.
Persistent pain after surgery and radiotherapy affects up to half of patients who have undergone breast cancer treatment. Researchers believe the pain could be prevented or reduced by using lidocaine.
The project will examine the long-term outcomes of lidocaine infusions for persistent postoperative pain in patients undergoing breast surgery (LOLIPOP).
RPM for Royal Perth
Philips Healthcare has secured a $6.5 million contract to provide an integrated care management package which will enable RPH (and Bentley) to monitor more than 100 beds from the RPH-based Command Centre. Eventually it will help provide 24/7 clinical support services for all remote patient monitoring and assessment of patient data. The contract with Philips will allow the East Metropolitan Health Service (EMHS) to monitor its high acuity beds enabling early detection and prevention of patient deterioration.
Brakes on eScripts
It started with the bang but the Australian Digital Health Agency is now asking GP software companies to remove the electronic prescribing functionality that was only launched in late July. GPs who were early adopters and had updated their software to issue eScript tokens will still be able to use the function. But it's a "sit-on-your-hands" moment for others. The update will only be available to practices in designated "communities of interest". The ADHA is also asking GPs outside these areas to halt all eScripts until pharmacies are ready to receive the digital tokens.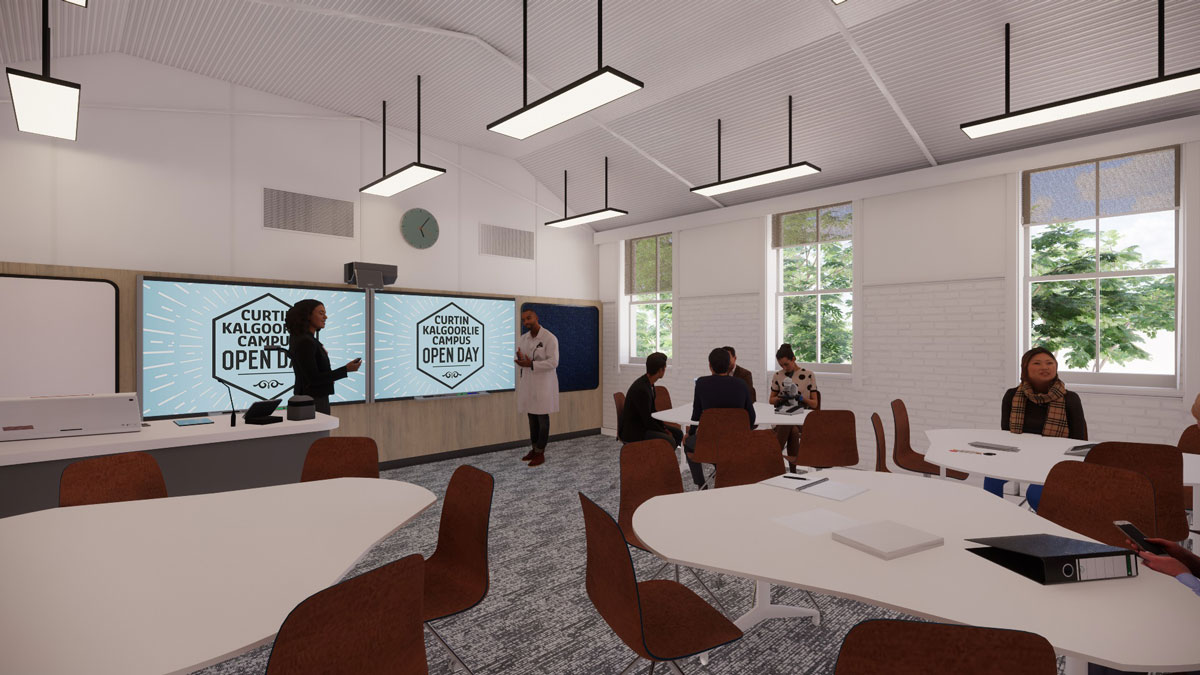 Kalgoorlie campus for Curtin Medical School
Curtin University has announced that it will open a Kalgoorlie campus of its medical school to boost regional training opportunities for its medical and health science students. The new rural health campus will include a simulation clinical hospital ward and rooms for clinical skills training and assessment, in time for the 2021 academic year.
Rural Academic Lead A/Professor Keith McNaught said through the development of the Kalgoorlie campus, Curtin aimed to increase rural training opportunities and programs, provide a base for students to complete practical experiences and encourage more graduates to work in the regions.
Dean of the Medical School, Professor Sandra Eades, said Aboriginal health outcomes would be a major focus of the new facility and its staff.
"While the rural health campus will play a big role in providing valuable rural training experiences for Curtin medical students, as well as the broader health workforce, its presence will provide greater opportunity to connect with local stakeholders and health agencies to identify and support work being done across the Goldfields in the area of health," she said.
If you'd been wondering
Researchers have found pasteurisation of human milk inactivates SARS-CoV2, reassuring the milk bank stocks have been safe throughout the pandemic. The study was a partnership between UNSW and the Australian Red Cross Lifeblood Milk.There are five human milk banks in Australia, which have continued to provide donated breast milk to preterm babies who lack access to their mother's own milk. Donors are screened for diseases, and milk is tested and pasteurised to ensure that it is safe for medically fragile babies. "While there is no evidence that the virus can be transmitted through breast milk, there is always a theoretical risk," says Greg Walker, lead author and PhD candidate in Professor Bill Rawlinson's group at UNSW Medicine.
WA eyes EMRs
The pandemic recovery response will see the WA Government begin the process for a system-wide electronic medical record system. It is injecting $8.1 million to start the planning for a EMRS, which was one of the pillars of the Kruk Sustainable Health Review. Apart from the clinical advantages, planners think it will also create an important foundation for future digital growth and clinical innovation.
Local projects go gold
Residents of the Goldfields will be able to access MRI technology in Kalgoorlie after the WA government stumped up the cash for a 1.5T Magnetom Sola MRI machine which has the unique ability to perform remote scanning of patients. This will allow technologists based in Perth or other regional sites to connect to the machine and provide real-time technical support and training. In 2019, almost 600 patients from the Goldfields accessed the Patient Assisted Travel Scheme to travel almost 1,200 kilometres on a round trip to Perth to receive MRI services. The tender to build the $6.27 million Kalgoorlie Health Campus MRI suite has been awarded to ACorp Construction, with site possession expected to occur in mid-August.
***
Still in Kal, the new Goldfields community mental health step up/step down service is on track to open early next year. The facility in Kalgoorlie will provide 10 beds for short-term accommodation, together with specialist treatment and support, for people with mental health issues. The construction is due to be completed by the end of this year and a tender process is under way to appoint a service provider to manage the service, starting in early 2021.
***
Patients undertaking dialysis at the Kalgoorlie Health Campus will soon have the choice of residing at the new 19-bed Kalgoorlie Renal Hostel, which has reached practical completion. The $7.4 million facility is close to the health campus and will have five accommodation blocks and three amenity blocks including a reception, kitchen, dining area, activity room and laundry. The hostel will initially be managed by the WA Country Health Service (WACHS) and is expected to service at least 14 different Aboriginal groups by providing safe and secure accommodation. The new facility is expected to be operational in September and local Aboriginal business Yonga Djena is currently undertaking landscaping works.
Open wide…
UWA research shows there is an upward trend in the number of medications prescribed by dentists, particularly an increase in antibiotics, opiates and benzodiazepines. Dr Alex Park used PBS data collected between 2006 and 2018. He said a number of reasons may account for the increase – a over-prescription of medicines, an increase in population and an increase in the number of dentists practising. Dr Park said prescribing medication was an important part of dentistry to relieve pain and prevent infection. "But just like the work of a surgeon, the balances of medications are complex, and if not exact, can have significant impacts on patient care," he said.