Clinicians and administrators working closely together is just one of the deep-felt causes intensive care specialist Dr Simon Towler staunchly advocates.
---
Dr Simon Towler never thought that getting to know a number of Jehovah's Witness members would lead to a world-first rethink around unnecessary blood transfusions.
The veteran clinician discovered that the Western Australian health system was suffering because unnecessary blood transfusions were depleting stocks.
Jehovah's Witnesses believe it is against God's will to receive blood or to sustain their life with another creature's blood and therefore refuse blood transfusions. 
"I was working with a number of Witnesses and I had to think how we could legitimately support them to have a successful outcome," says Simon. "Having worked in the UK and the US, my experience told me we could do it differently."
As a result of the reform in blood management and implemented programs now in WA, we've not only lowered the amount of unnecessary blood transfusions, saving blood needed for life-saving situations, but we've made massive shifts. For example, people having a hip replacement would routinely be given two units of blood. Now in the best programs, less than 1% of patients are transfused.
"With something like voluntary assisted dying we're giving people a choice. Why is blood transfusion different?" Simon argues.
"These experiences really tested my views around the fact that a clinician needs to acknowledge and provide the best possible care taking into consideration people's convictions. How do we provide care without angering them and support how they face their illness as they make life choices?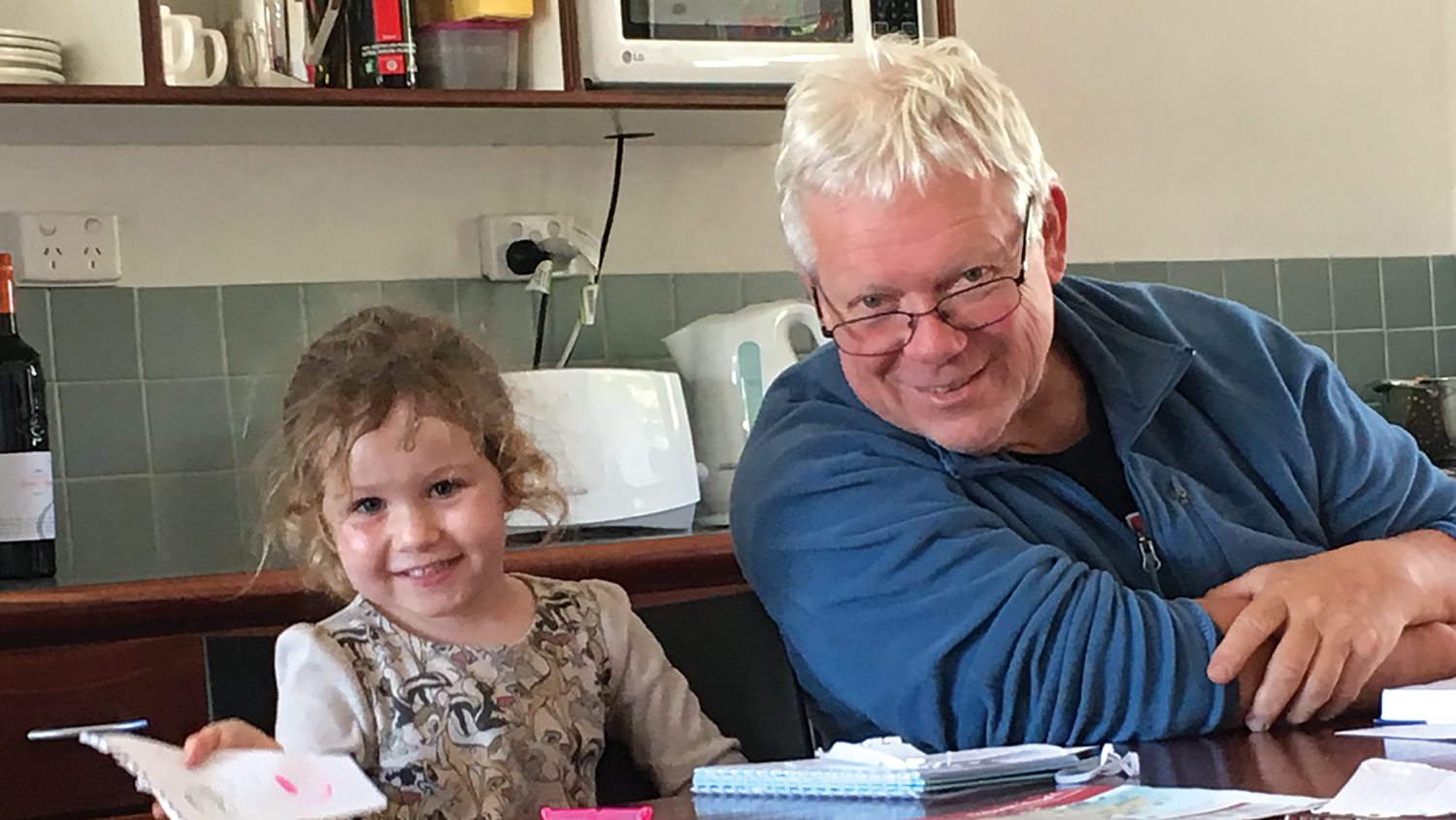 "The idea was to change the focus from the products to the patients, while looking at a comprehensive approach to care."    
Simon has worked as a clinician in intensive care for most of his career and is currently an intensive care staff specialist at Fiona Stanley Hospital.
A 'ten-pound Pom', Simon came out to Australia when he was six-and-a-half. His grandfather lived in Melbourne but by the time he was 21 the family had moved 14 times.
Medicine calls
Good at school and always "profoundly interested" in biology, he also really wanted to fly planes but was hampered by being red-green colour blind. His grandmother suggested he look at medicine instead. She was influential enough that he did. 
After doing his degree at Monash University, Simon's internship was at the Alfred Hospital in Melbourne. Considering a career in surgery it became clear that his colour blindness meant surgery was a closed path. He went on to focus on physiology in practice and eventually found his way to anaesthesia and intensive care because they offered a lot of opportunities and procedural work. 
"It was a perfect balance between what I would prefer to do and what my make-up would allow me to do. I would have been a truly miserable paediatrician." 
Simon's father was a civil engineer and was offered work linked to the Muja Power Station, east of Collie. His parents came west, which ultimately led him here too.
"With something like voluntary assisted dying we're giving people a choice. Why is blood transfusion different?… These experiences really tested my views around the fact that a clinician needs to acknowledge and provide the best possible care taking into consideration people's convictions."

---
After completing a fellowship in anaesthesia and working at St Bart's in London (in his first overseas trip as an adult), Simon arrived in Perth in 1986 to start work as a senior registrar and pursue a career in intensive care medicine. Alongside the expected trauma resuscitation, he says snake bites were something reasonably common, with a parade of regular offenders getting themselves bitten. 
While he moved around a bit Simon has always kept his hand in emergency and intensive care work, but always with an eye to open and informed care. He admires the pioneering work of his mentor Dr Geoff Clarke and Professor Teik Ho, who Simon says wrote the handbook on intensive care. 
Ultimately, working in intensive care has become his passion, with his work greatly facilitated by machines "that go ping and give you information". It's also very much a team game, so he refuses to take all the credit. 
He worked as an intensive care specialist at Royal Perth Hospital from 1990 to 2014 and is currently at FSH where he was also a medical co-director during the hospital's commissioning.
Teamwork
Undoubtedly a seasoned specialist, Simon has also dedicated significant chunks of his career advocating for better care and bringing clinicians and administrators together to improve how health care is delivered. 
The list of his work in this arena is a dizzyingly impressive one but notably has included being executive director of health policy and clinical reform at the Department of Health in 2005 followed by a stint as WA's Chief Medical Officer from 2006 to 2012. He was responsible for initiating and promoting a model of state-wide networks linking clinicians and patients in delivering more responsive, evidence-informed care. 
His appointment in 2017 and ongoing work as the clinical lead of the Futures Program in the South Metropolitan Health Service included developing the Clinician Engagement Strategy, establishing the first Institute for Health Care Improvement Chapter in WA and championing the implementation of innovative approaches to end-of-life care and sepsis management.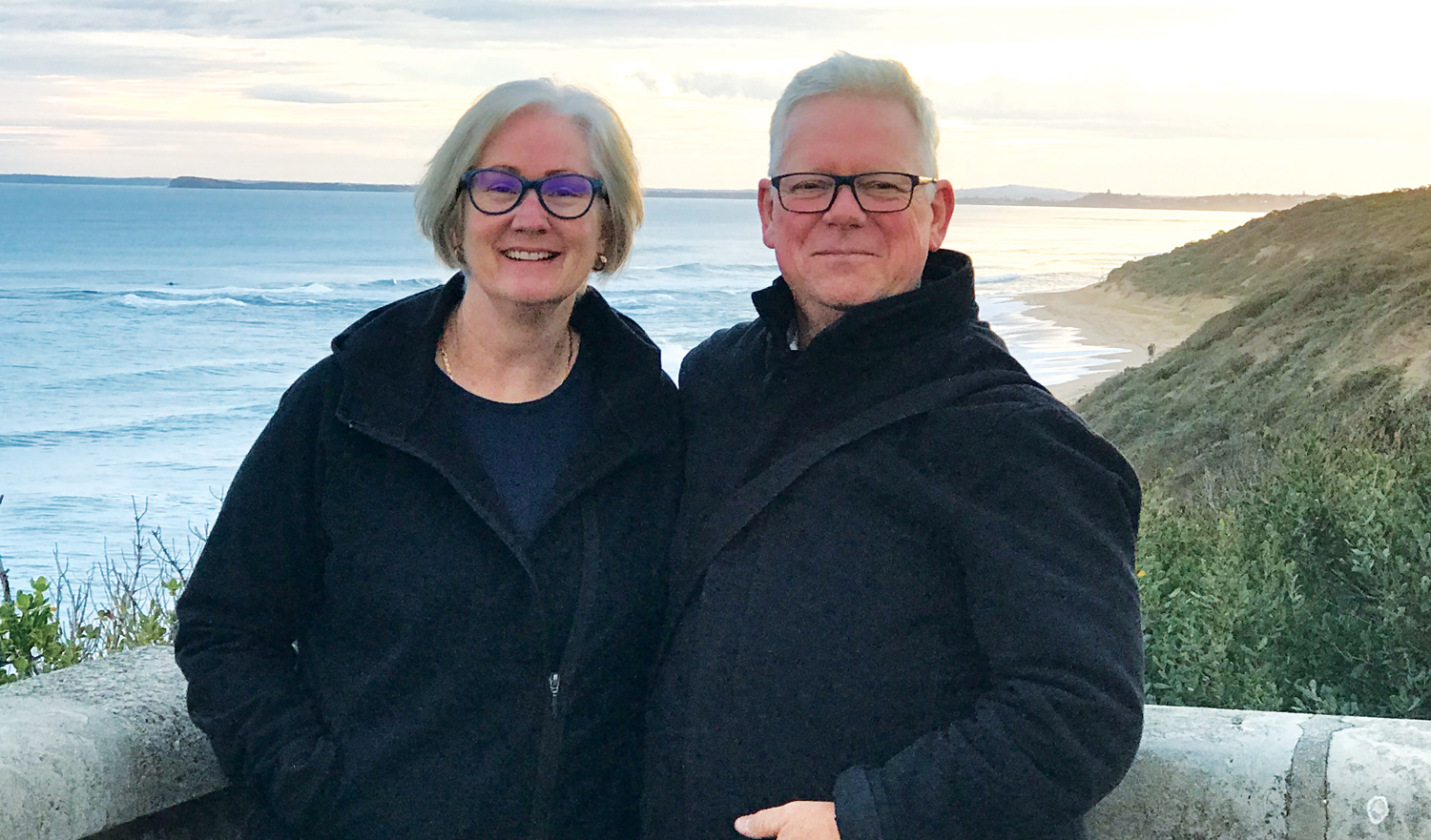 A former local president of the AMA, Simon has been an active and vocal part of numerous committees and commissions into improving and sustaining health care in WA including 2001's Health Administrative Review Committee and was deeply involved in the subsequent Reid Review of 2004. 
Part of the expert panel which developed WA's Voluntary Assisted Dying legislation, he has been a clinical lead in a project to increase the use of My Health Record for keeping end-of-life planning documents. He served six years on the Council of the National Health and Medical Research Council – Australia's peak health policy and research funding body – is currently a board member of Palliative Care WA and adjunct professor at two universities. 
"At a certain point, my colleagues told me I was losing my edge and said I needed to do more clinical work or get out completely," Simon says. "I believe one of the most significant failings of the health system is the failure of the clinical staff and administration to work together more effectively. There are failings on both sides of that equation. I have always believed there's a critical role for clinicians who understand management and for people even to have a toe in both camps."
Doctor to patient
All Simon's personal experience advocating for improved patient care and better communication across the board was put to the test when he was diagnosed 10 years ago with head and neck cancer caused by HPV. Overnight he became a patient, getting a box seat to appreciating the challenges patients face and the importance of a true patient-focused approach to the delivery of health services and healthcare.
Unlike the saying about doctors making terrible patients, Simon was the opposite. He says he did everything he was told to do, which helped and healed him.
Around the same time, he and his wife of 23 years separated. Being a workaholic clearly had a cost.  
"My wife was right! I did nothing but work and my work-life balance was non-existent. My cancer diagnosis was a wake-up call," he says.
While he's far from done, he says if he has one regret, it's not continuing to practise anaesthesiology. But he takes heart knowing his career to date has been "filled with extraordinary opportunities and experience". 
He'll continue to use his voice and knowledge to advocate for the causes and issues he believes in, work to bridge the clinician-administration gap as well as treat patients in intensive care. 
Now remarried, Simon and his wife have eight children and five grandchildren between them. An enthusiastic gardener he's up for the challenge of transitioning to a four-day working week.