A surfing accident at a Perth beach more than 25 years ago led to a life committed to help others, as Cathy O'Leary explains.
---
During a quick dip at Cottesloe Beach on a calm February afternoon in 1995, a seemingly innocuous accident while body surfing changed a young man's life in an instant.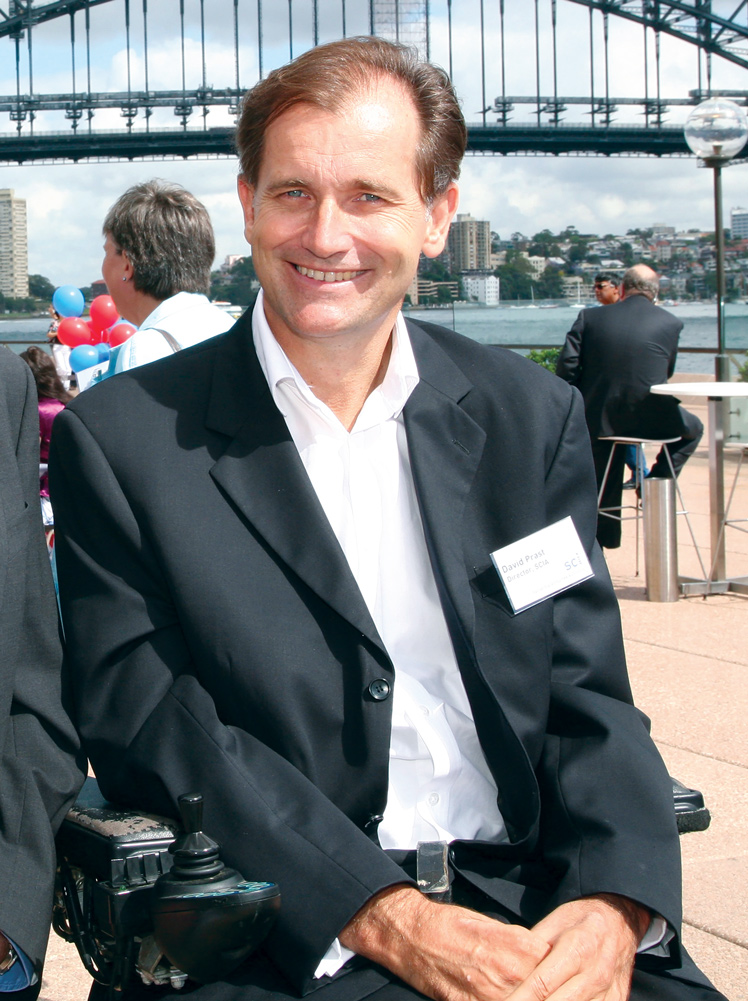 David Prast sustained a high-level spinal injury that would leave the 29-year-old a C5-6 complete quadriplegic and shape a new direction in his life as he campaigned to find a cure for spinal cord injury.
After many months in hospital, David suddenly had to negotiate life in a wheelchair, with limited hand movement and paralysis from the chest down. 
He went on to campaign governments to shift more funding to research and lobbied the WA Government to set up Australia's first Neurotrauma Research Program, directing funds from traffic fines into research to help people in road accidents who were left with spinal cord and brain injuries.
David was also involved in setting up the Spinal Cord Injury Network, and helped to introduce a model of exercise rehabilitation to Australia and promote pioneering research which led to some spinal injured people gaining movement.
Legacy put to paper
Now, 10 years after David's death, his work, which saw him rub shoulders with top researchers in spinal cord injury and the late actor Christopher Reeve, has been internationally recognised in a book. 
Walk On – The Remarkable Life of David Prast was written by Peter Murray, who worked with people with spinal cord injuries and was inspired by David's story. 
There are over 20,000 Australians with spinal cord injuries, which are largely incurable and cost the economy $3.7 billion a year.
Spinal Cord Injuries Australia said David revolutionised the way people with spinal cord injuries were treated, by bringing together Walk On – now called NeuroMoves – a specialised exercise and therapy service designed to help people maximise their functional ability and lead to a more independent life. 
Making moves
NeuroMoves now has 11 centres across Australia and more than 700 weekly clients, providing people with intensive exercise therapy after an accident. 
SpinalCure Australia executive director Duncan Wallace said David understood that getting clinicians and scientists collaborating was the key to getting the necessary medical evidence.
"He would be truly excited to see NeuroMoves being part of the next leap in spinal cord injury treatment," Mr Wallace said. "We are now launching Project Spark and our eWalk trial which build on the NeuroMoves service by combining it with spinal cord neurostimulation." 
In his 16 years as a quadriplegic, David initiated projects to find a cure for paralysis, including stem cell research, and was the driving force behind setting up research programs and conferences in Australia and overseas. 
He remained a major advocate for people with spinal injuries until his death in 2011.