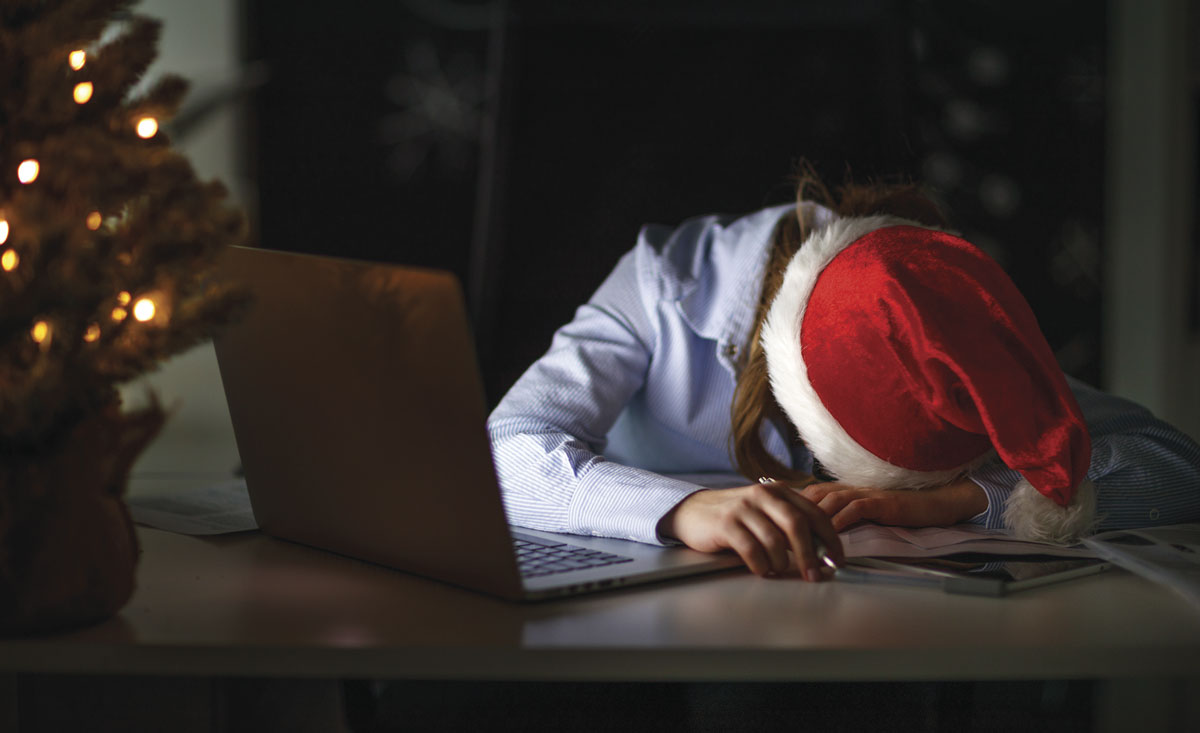 The festive season is a fun time for many, but can also come with a spike in extra family, financial, and work stress.
The mental health needs of doctors are generally under recognised (or often noticed and under prioritised) throughout the year, but never more so than during the Christmas period, where clinicians are often caring for patients whose own mental health and physical needs may transiently increase for a variety of reasons.
It is too easy to consider ourselves as clinical practitioners and carers of the sick, forgetting our own human side. The holidays can increase expectations for ourselves outside of work (family commitments) too. We may work during the holiday period looking after patients who are parents, and their children, ensuring they are safe and well, on top of the safety and wellness of our own family.
Many of us have interests, supports, and elements of our identity outside of work, which help to buffer and support us as clinicians. Paradoxically, as the expectations and demands of our clinical roles increase, our engagement in those same supports and interests often reduces or ceases.
Take this as a rallying cry to be your own primary patient to whom you provide the supportive therapy principles of empathy, unconditional warmth, being non-judgmental, actively engaging in your positive defences (assertively taking some time out, making and sticking to plans for social and leisure activities), and recognising some of your less helpful defences (going it alone, doubling down workload in the spirit of altruism, or ignoring signs of burnout and self-distress).
Recognise that you end up holding some of the emotional distress of your patients, and give yourself permission to seek your own mental health supports as needed. These can come in a variety of forms but might mean seeking or increasing therapeutic engagements for yourself over this period.
The Doctors Health Advisory Service of WA (DHASWA), of which I am the Psychiatrist Adviser, has doctors of first contact able to provide advice and assistance for medical practitioners.
British psychoanalyst Wilfred Bion discussed the container-contained relationship, which means that part of our role as practitioners involves holding the tumultuous distress of our patients in order to reduce it for them. However, without our own containment, doing this is either impossible or unsustainable. So, for ourselves and our patients, we need to ensure that we monitor and look after our own mental health. You are both valued and valuable and I hope you have a great festive season!
Key Messages
Practitioners can easily forget their own needs during times when their patients' levels of stress increases.
Take time to support yourself, look out for colleagues, and engage with your families and interests.
Give yourself permission to access supports and help.
References available on request.
Questions? Contact the editor.
Author competing interests: the author works for a group providing imaging.
Disclaimer: Please note, this website is not a substitute for independent professional advice. Nothing contained in this website is intended to be used as medical advice and it is not intended to be used to diagnose, treat, cure or prevent any disease, nor should it be used for therapeutic purposes or as a substitute for your own health professional's advice. Opinions expressed at this website do not necessarily reflect those of Medical Forum magazine. Medical Forum makes no warranties about any of the content of this website, nor any representations or undertakings about any content of any other website referred to, or accessible, through this website.