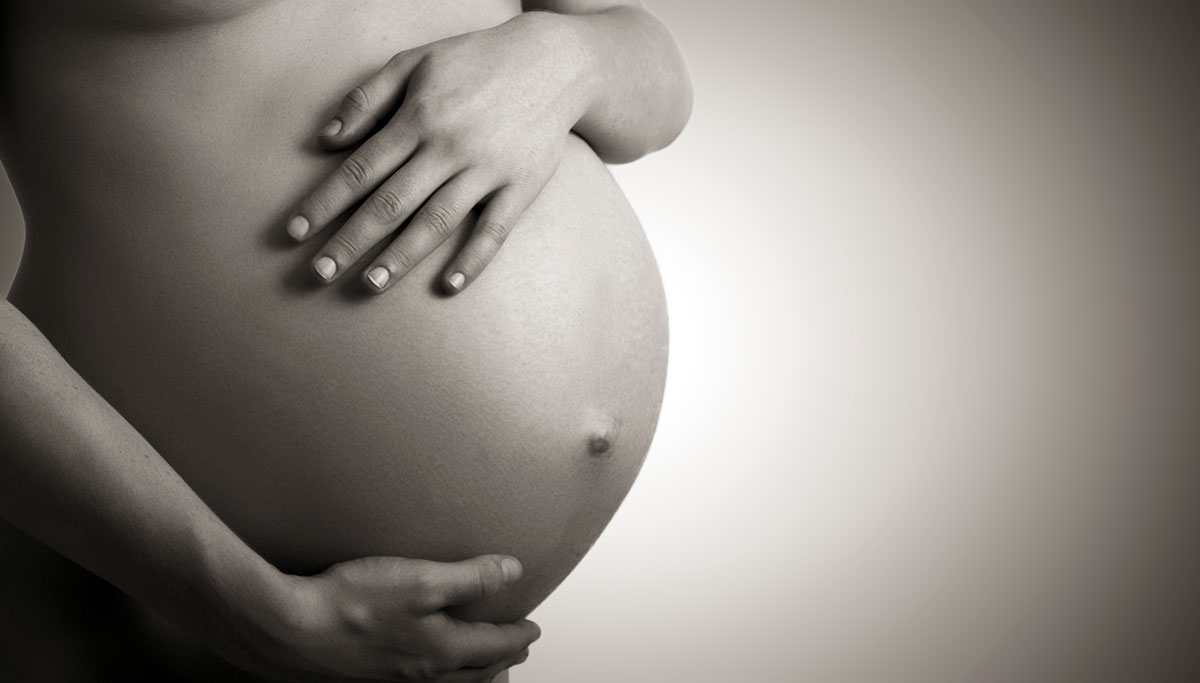 New research is closing in on maternal alcohol use disorder and its implications for a spectrum of adverse child health outcomes.
---
In a recent paper using record-linked data in WA, the effects of maternal alcohol use disorder were found to be experienced by the majority of exposed children, rather than a vulnerable subgroup of this population.
Over half (55%) of non-Indigenous children and 84% of Indigenous children of mothers with an alcohol-use disorder had at least one adverse biological and/or social outcome.
The outcomes examined were intellectual disability, cerebral palsy, being small for gestational age, birth defects, preterm birth, stillbirth and infant mortality, poor educational outcomes and school attendance, contact with the justice system and contact with child protection. These outcomes had earlier been examined and reported separately, but this was the first time they had been examined jointly.
The research used routinely linked administrative and research data to identify the outcomes in the offspring of women with and without a record of an alcohol-related diagnosis, who gave birth in WA between 1983 and 2007.
The exposed cohort was defined as births to mothers with an alcohol-related diagnosis recorded in the hospital morbidity, mental health or alcohol services datasets. The comparison cohort was infants of mothers with no record of an alcohol-related diagnosis, frequency-matched to the exposed cohort on maternal age within Indigenous status and year of child's birth.
The exposed cohort consisted of 13,969 non-Indigenous and 9,535 Indigenous offspring; the comparison cohort consisted of 40,302 non-Indigenous and 20,533 Indigenous offspring.
Analyses were conducted separately by Indigenous status and adjusted for the matching variables and other relevant co-variates. The effect of timing of the recorded alcohol exposure in relation to pregnancy was also examined.
The adjusted odds of a child of a mother with an alcohol-related diagnosis having any adverse outcome was over 2.5 times greater than for the comparison cohort for both Indigenous (OR 2.67; 95%CI 2.50-2.85) and non-Indigenous (OR 2.67; 95%CI 2.56-2.78) groups.
The highest odds were seen when the alcohol-related diagnosis was recorded during pregnancy (OR 4.5 for non-Indigenous; OR 5.18 for Indigenous).  When the maternal alcohol-use disorder was recorded before or after pregnancy the odds of an adverse outcome two- to four-fold greater than in the comparison cohort, for both Indigenous and non-Indigenous groups.
This study adds new information about the magnitude and breadth of the negative impacts of maternal alcohol use disorder on offspring, with the majority of exposed children being affected.
This underscores the need for multiple agencies to coordinate identifying alcohol-use disorder and providing support in pregnancy, early assessments and interventions for the child, and long-term support for both mother and child. Indigenous designed, led and delivered programs will need to be embedded in these multi-agency approaches.
It is important to point out that not all women with an alcohol-use disorder will have a record of such in administrative datasets and, furthermore, there will be many women consuming alcohol who do not have an alcohol-use disorder, but the fetus may still be exposed to prenatal alcohol with its attendant risks.
Assessment of alcohol use in every pregnancy and for every woman is essential, followed by brief intervention and motivational interviewing or referral for more intensive intervention as indicated.
Resources for health professionals are available on the FASD Hub (https://www.fasdhub.org.au) to assist them in asking and advising about prenatal alcohol exposure, including a set of videos and resources for GPs entitled 'GPaskthequestion' (https://www.fasdhub.org.au/fasd-information/understanding-fasd/alcohol-use-in-pregancy/gpaskthequestion/).
ED: Both Prof Bower and Dr O'Leary are researchers at the Telethon Kids Institute

References available on request.
Disclaimer: Please note, this website is not a substitute for independent professional advice. Nothing contained in this website is intended to be used as medical advice and it is not intended to be used to diagnose, treat, cure or prevent any disease, nor should it be used for therapeutic purposes or as a substitute for your own health professional's advice. Opinions expressed at this website do not necessarily reflect those of Medical Forum magazine. Medical Forum makes no warranties about any of the content of this website, nor any representations or undertakings about any content of any other website referred to, or accessible, through this website.