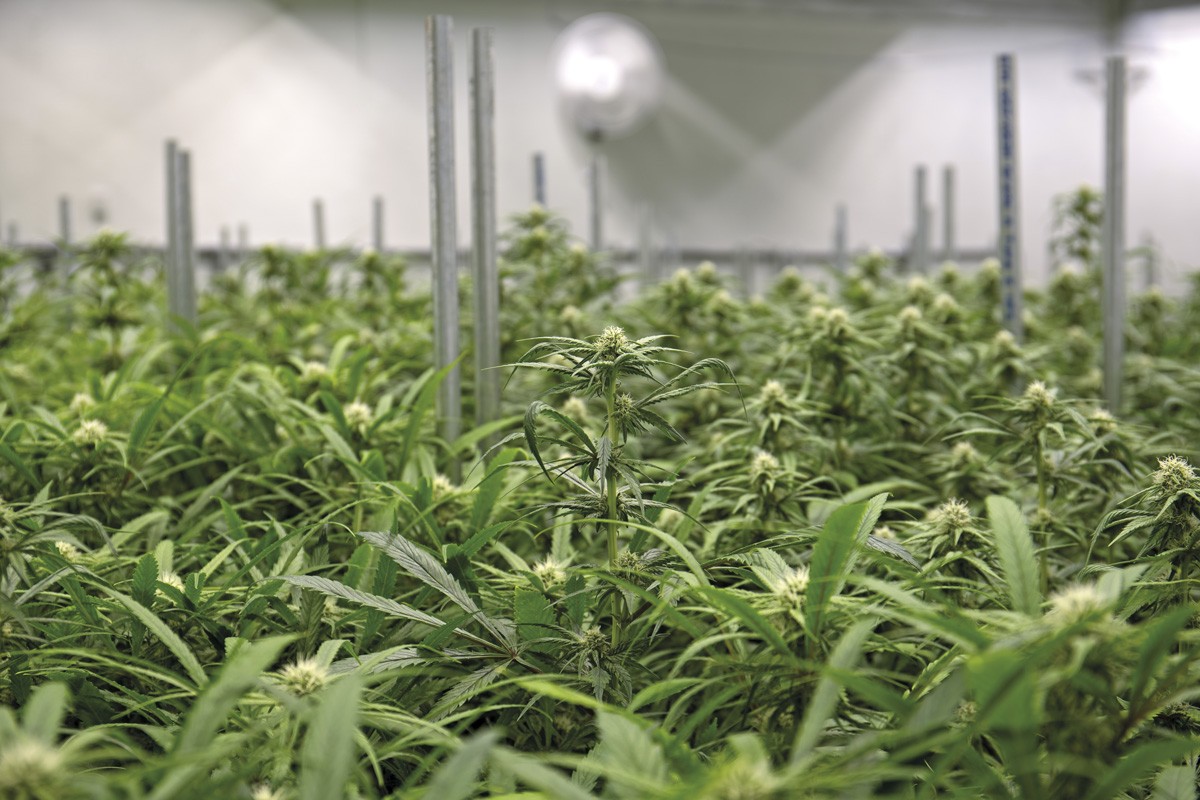 Eighteen months since the Therapeutic Goods Authority paved the way for the legal prescribing of medicinal cannabis, WA has seen the opening of two bricks and mortar clinics, both in the Subiaco area, and a clutch of solo doctors, predominantly GPs, who are authorised to prescribe.
The average time for the approval process has shrunk from weeks to days and anecdotally, the number of patient inquiries has increased significantly. Across Australia approvals have begun to increase exponentially with just 500 approvals in the first year and over 1000 approvals in November and December last year.
Emerald Clinics, which is a WA company, and Cannabis Access Clinic, an Eastern States group, both opened in December. And Emerald Clinics opens in Sydney in February with Melbourne, Brisbane, and Adelaide to follow. There has been a steady flow of patients and high demand since opening in December.
A board member of Emerald Clinics and well-known Perth GP and academic Dr Alistair Vickery is implementing the clinical set-up of the Perth operation. He is helping to train local GPs interested in practising at the clinic, as well as collecting clinical and demographic data essential to develop research protocols to examine the efficacy of medicinal cannabis for specific medical conditions and co-morbidities.
Alistair spoke to Medical Forum before the clinic opened when he had been busy recruiting local GPs willing to undergo extra training in the form of online modules devised by Canadian physician Dr Danial Schecter.
The Canada experience
"Danial has a wealth of experience after a decade of prescribing medicinal cannabis and the research to back him up. We are fortunate to have his expertise. He's helped me with the writing of the prescribing protocols, which are important because the regulations in Australia and especially in WA are rigorous and demanding," Alistair said.
"We are keen to build a working relationship with the local GP community, training and recruiting those interested in the use of medicinal cannabis, but more importantly building a shared-care model with the GPs managing such patients with complex issues to help with the prescription of medicinal cannabis across Australia."
"The TGA has strict regulations regarding who and what they will approve for the prescription of cannabis. Currently, in WA we have an additional barrier to prescription through a secondary state-based process, in contrast to the other states in Australia."
"If we can improve and expedite the process which allows patients to access medicinal cannabis, appropriately, we will be satisfied."
That said, Alistair acknowledges that the process is significantly easier than 12 months ago and it is expected to get simpler as more quality clinical evidence emerges.
"I agree that some of the clinical evidence is patchy but that's not to say there is no evidence for medicinal cannabis. For some conditions such as multiple sclerosis, CINV and chronic neuropathic pain, the TGA agrees that there is sufficient evidence for its prescription," he said.
Globally it is being studied for
Chronic neuropathic pain
Chemotherapy induced vomiting and nausea (CINV)
Parkinson's disease
Treatment-resistant epilepsy
Some insomnia and night time agitation particularly in the elderly
In WA, studies are being conducted at UWA (sleep) and Curtin (pancreatic cancer) and Emerald Clinics has embarked on its own data collection for patients with specific conditions to improve the knowledge and evidence base.
Cannabis v opioids
"The question I would like to ask of a study is whether the use of medicinal cannabis is opioid sparing. The deaths from prescription opioids is an evolving and international crisis. If medicinal cannabis, which does not cause respiratory depression, is shown to reduce opioid use then that will be a major breakthrough. Recent systematic reviews have suggested that this is the case but we need good RCTs or strong observational studies," he said.
"So, the first clinical trial through Emerald Clinics will be to see if the use of medicinal cannabis reduces the use of opioids. Every patient going through the clinic will be asked to contribute to the data."
In the broader context, Emerald Clinic is not just about giving West Australian patients access to a pure, legal cannabis product, it also opens a dialogue with West Australian doctors who may be curious about the product and what it can do for some of their patients.
When Medical Forum explored this issue 18 months ago, there was an ambivalence at best among local doctors and open hostility among others. Some pain specialists were particularly vocal in their opposition.
The Australian and New Zealand College of Anaesthetists Faculty of Pain Medicine (FPM) released a statement on medicinal cannabis with particular reference to its use in the management of patients with chronic non-cancer pain.
In the statement it acknowledged the changed regulatory environment for the use of medicinal cannabis and "recognises both the political imperatives underpinning these changes and the community demands that have generated them".
However, that's where the love stops. It goes on to state that the FPM adhered to the principle that drugs intended for therapeutic purposes be registered; that patients' socio-psycho-biomedical needs required strict management particularly associated with polypharmacy; it criticised the lack of what it describes as "scientific evidence" for this cohort; the "adverse event profile of cannabis users, especially in young people" was also concerning; and while it acknowledged that trials of medicinal cannabis in isolation were difficult, it believed "that if pragmatic trials of cannabinoids are considered to be necessary, they should be conducted on a coordinated national basis".
Cannabis and doctors
Fast-forward to February 2019 and there are some local pain specialists who are interested in seeing what medicinal cannabis can do in a controlled clinical environment.
Alistair said there was positive support from senior pain specialist Dr Phil Finch and Dr Jen Morgan, who is the head of the acute pain unit at SJG Subiaco Hospital. He said they had both seen medical cannabis have a positive impact on some of their patients' recalcitrant pain.
"Doctors – GPs and specialists – are facing an inundation of requests for medicinal cannabis. We have seen some data where 50% of people with chronic neuropathic pain had tried recreational cannabis to control their pain and 30% are taking it regularly," Alistair said.
"Some who tried it don't like it, but some stopped taking it because it is illegal. Patients are being criminalised to get access to cannabis. Essentially that is the problem."
"If half the people with neuropathic pain are having to buy it from a local illegal dealer and a third of them believe that the illegality is confronting yet are prepared to continue to access illegal drugs for their pain, you have to make some rational conclusion that the stuff must work."
Alistair has held two seminars for GPs where the most persistent issue raised is patient safety. How does medicinal cannabis differ from illegal cannabis, which is known to do harm for some?
"The typical joint has somewhere between 150-250mg of THC depending on the quality and method of absorption, the drug we are prescribing (at a dose of between 1-3ml a day) is effective at much lower oral doses of 10-30mg of THC often in conjunction with cannabidiol (CBD)," he said.
"The THC dose is smaller, especially as we are giving it with CBD, and that combination has been shown to be efficacious and cause fewer negative side effects."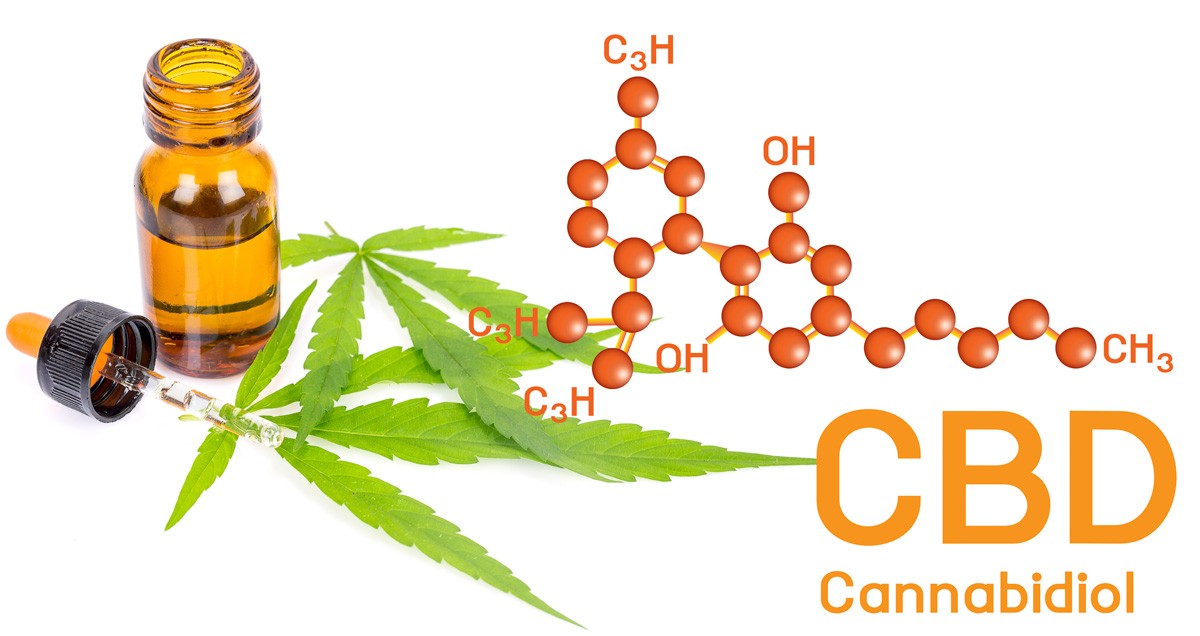 Dosage and prescribing
Where evidence is needed is around dosage. Alistair said Silicon Valley research into prescribing algorithms could be immensely useful in the future.
"If you were to ask me where the weakness is in cannabis research, it's in the variety of products and combinations of active compounds used in research from whole leaf, with over 450 organic compounds, to highly refined product with one active compound such as THC or CBD."
"People are using different combinations, dosages and excipients for absorption, partly because it is such a complex botanical with over 10,000 years of use for the management of a variety of illnesses."
"Much of the research is not comparing like with like. It is not the same as, 'here take 150mg of pregabalin'. That's why there is so much mainstream scepticism."
"It's not true there is no research to support the use of medicinal cannabis. The evidence demonstrates its usefulness with the widespread use of nabiximol (Sativex) to improve spasticity in multiple sclerosis. It's just difficult to sift the research in order to be able to compare apples with apples."
"Emerald's research will focus on THC and CBD, which are the compounds shown to be effective, and we will be looking at the oral dosing structure that will give the best outcomes, because the product is currently expensive."
Patients need a referral from their treating doctor to book an appointment at Emerald Clinics. The patients undergo a rigorous initial consultation to screen for suitability followed by close ongoing clinical monitoring once the prescription has been approved. The real expense is the drug itself, which can be about $10-15 a day on a 2-4 ml a day dose.
Eyes on the trials
Patients won't be the only ones keeping an eye on cost. As medicinal cannabis becomes more accessible, and if it is proven to be efficacious and reduce opioid usage, it will become a significant issue for governments, health insurers and Big Pharma – none will want to see this ship sail without them.
Cannabis Access Clinics' Dr Sanjay Nijhawan spoke to Medical Forum from CAC's offices in Sydney. He said there were a number of ways for patients to come into Cannabis Access Clinic.
"We accept self-referrers, who will be screened by one of our 'patient champions' or by one of our GPs. If the screening proves it appropriate, the patient will go to pre-approval consultation where they will be examined by tele-interview," he said.
"Or patients can be referred by their GPs or specialists and then go through the same process of evaluation after which, if appropriate, we will set up the approval process."
"Ultimately the doctor who fills out the paperwork gets their name against that patient's, so system is the same for all three levels."
In Perth, Mandurah GP Dr Berenice Blakemore will do some of Cannabis Access Clinics' face-to-face consultations at the Subiaco clinic but with telehealth, Sanjay said it could cover much larger parts of the state.
"WA is a big state and there are people all over who want to access medicinal cannabis and GPs and specialists are not trained and don't understand the drug well enough," he said.
"We, as a medical fraternity have a standard of double-blind studies, which sets the bar. So, before we believe in a drug, every pharmaceutical company needs to tell us about their studies of 20,000 or 30,000 participants, then we evaluate and cause no harm."
"Marijuana has been taken medicinally for thousands of years but we don't have those double-blind studies. Our workforce is not trained. Doctors will often write a letter saying they cannot recommend this medication because there is not enough data. However, what clinics are trying to do is open up the channels."
Sanjay as a former head of clinical for Primary Healthcare Group and understands how essential communication is for the team managing patient care. CAC has established a similar process.
"We write back to referring doctors telling them what we have done to their patient and what we would like them to review, so there is a dialogue," he said.
Supply, demand & costs
On costs, Sanjay said CAC, which has clinics in NSW, Queensland and Victoria, had published a pricing report which found a substantial decline in costs – between 50-60% — since January 2018, partly as a result of more reliable supply and increasing demand.
Currently Canada supplies most of the cannabis product but as local producers come on line – Little Green Pharma in WA is now in production – supply issues will impact less on cost.
However, costs will vary on what conditions it is treating. Sanjay said in his clinical experience, pain patients could be looking at $360-$400 a month while epilepsy patients, $600-$1000.
"But that also is highly variable depending on usage, be it oil, spray or wafer."
In this dynamic clinical and commercial landscape, the old prescribing adage might be appropriate – start low, start slow