A medical practice in Rockingham combines clinical care with a light heartedness that leaves everyone feeling more positive.
By Ara Jansen
---
Blame George Clooney. It's partly his fault that Christabel Samy became a doctor. More precisely you can blame Dr Doug Ross, Clooney's character from the iconic television show ER.
"I grew up watching ER and I always wanted to be a paediatrician," says Christabel. "It wasn't until I went into training that I decided to become a GP because that way I got to help families through the highs and lows."   
When she was eight, Christabel suffered facial burns and for the next two years spent a lot of time in outpatient therapy. All the time in hospital and being around doctors helped her decide that medicine was the career for her.   
Around the same time, the movie Patch Adams was released. Starring the late Robin Williams, it's about a real-life doctor who treats patients with humour. While his patients loved it, the medical community wasn't laughing. Christabel always wanted to make sure her own practice would be a place where laughter is medicine and a positive atmosphere does everyone good.  
After finishing a medical degree in York in the UK and working in the NHS, Christabel now injects plenty of energy and passion into the practice she started in Rockingham four years ago. Earlier this year she opened a second practice in Canning Vale.
She's easy-going, loves to work, is a self-confessed chatterbox and can often be seen in colourful towering heels. The latter being a regular source of discussion amongst patients and the odd bet about what colour Christabel will choose.
A family affair
Christabel, 32, coaxed her parents out of retirement to help create the Samy Medical Group. "I'm an only child and close to my parents because we moved around a lot. They were always a constant, even as I moved schools and explored new countries."
Her mum Matilda is a retired special needs teacher. She's the practice manager and her dad is affectionately known as Prof Samy and as a former accountant is the business manager.
"My father raised me with an ethos of social responsibility. He's a very affable character, a good inspiration and deeply knowledgeable," says Christabel. "He's so positive about us doing our part to give back to the community and I think people respect that."  
Inspired and influenced by her father's lifelong work in corporate and social responsibility as well as her own experience in the NHS, the practice bulk bills and has established a trusted network of allied health services to refer patients to which they refer patients. There's no point in sending a patient somewhere if they can't afford the sessions, so Christabel says they work with patients to help them find affordable options. 
After working in the NHS, Christabel says it was a challenge to go from only thinking about a patient and their medical needs in a free system to treating a patient and having to take cost into consideration. 
"It is a challenge and I really have to think about someone's financial situation while delivering quality care. Will they have to wait long because they can't afford something and will that be a limiting factor. Patients are not always good at saying 'I can't afford that'. 
"We want to offer quality clinical care, which is affordable, and that's bulk billing. I wanted to make sure we were holistic and working with others to provide that care to the community, while having fun."
Adamant about never taking away from the seriousness of practising medicine, Christabel has equally been determined to make the surgery a place filled with positive energy, enthusiasm and when needed, a good dose of fun. 
Social media fun
Follow them on social media and you'll meet the doctors, Prof Samy and various other staff as they dole out relevant health information, some personal hints and tips and the Friday dance-off. 
"It's a young and vibrant practice," she says. Her philosophy is built on two words – engagement and empowerment.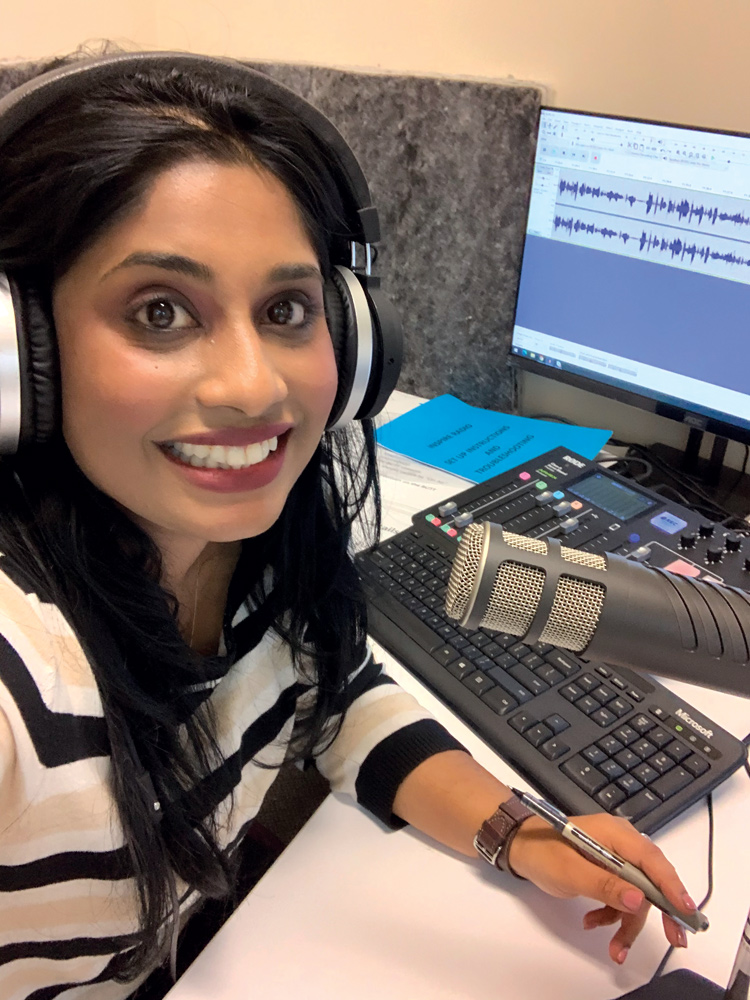 "Gone are the days when doctors sit on a pedestal and don't really get to know their patients. A lot of our consultations have a mental health component. When you make yourself approachable and your patient is telling you about their fears, you want to make sure you hear them and they know you hear them. You can't expect someone to tell you something deeply personal in a 10 or 15-minute appointment if you haven't built a rapport with them. 
"Patients often say they feel so much better and that they felt like they were chatting to a friend. It's hard to get that in a standard consultation."
It's one reason that social media has worked so well for the practice because it helps the patients get to know the professionals they'll be seeing. It also shows them as human and as people who struggle with keeping away from chocolate, doing more regular exercise or simply being very average dancers. 
"We get a lot of patients who have found out about us through social media. I think we come across as really approachable. The people who spend the most time on our social media are aged between 40 and 70, even though you would assume it to be younger than that. We're finding patients are a lot more tech savvy too – they bring in their iPads to make notes. 
"I really believe that technology can be used to enhance health care and delivery. 
Info sharing
"If there's a big public health announcement, our patients know we'll post about it. Sometimes the information is serious and sometimes it's fun and can be anything from a vaccine that has come out to a new app for health hygiene. This way people can access high quality information and contribute to the discussion if they want to.
"If we post about something like a heart check, we definitely see an increase in patient engagement."   
As a newer doctor on the block, Christabel also wanted to help the older people in the community retain a sense of connection. Inspired by one of her patients who lost her husband after 60 years of marriage and retired into her shell, Christabel established a monthly morning tea. It has been a huge local hit. Whether or not you're a patient, anyone living locally and aged over 50 is invited to attend. 
"What I really want is for people to have enough knowledge about how to keep themselves healthy. That way we can start a conversation. Which is why every two weeks we also have a health seminar, which is free to anyone who comes to the practice."
Filled with general but targeted information, they are designed to educate and open the door to bigger and wider conversations to encourage people to be proactive about their health. 
Empower not bully
"We want to empower them to be healthy and stay healthy. If you want to help improve someone's health, you can't just bully them into it. You want to find out what someone's struggles are, what the psychosocial issues are. I try and see it as a partnership and I find this approach tends to produce better results.
"I think people want to be healthy and I don't think they can always achieve that by themselves. If you come up with more practical ways of getting to know them, then you can find common ground, like if you both find it hard to get to the gym. I'm sharing some real life experience and that helps us come up with practical goals and the little things which can affect change in the long run. That's a powerful mindset to help cultivate."
Christabel says fun, a positive atmosphere and a dose of humour tempers work and acts as a pressure release valve when things get grave, especially on a day that can go from delivering bad news to dealing with mental illness and then a debilitating illness.
"We work hard and seriously, but a fun video on social media is a break, sometimes a catharsis, a de-stress and something light-hearted, which I think is important when you work in this profession."