A planned overhaul of payments to doctors by WA's biggest health insurer could see winners and losers, as Cathy O'Leary explains.
---
Looming changes to what HBF pays specialists is dividing the medical profession, and not surprisingly the battlelines are based on whether doctors will get less or more for their services.
HBF recently unveiled to members and providers plans to scrap its historical and problematic Known Gap arrangements from July 1, arguing it is confusing and unfair.
Under the scheme used by about 400 specialists, they have the option to bill in three ways, including opting into a No Gap arrangement where the fees charged do not exceed the fee specified in HBF's Known Gap Schedule, so patients have no out-of-pocket costs.
They can also opt into a Known Gap arrangement by choosing to charge fees that do not go over the Full Cover Schedule fee, which means the account will be paid up to the Known Gap Schedule fee. Patients then pay the difference between the Known Gap Schedule and the Full Cover Schedule. 
Doctors can also opt out altogether and charge a fee that is more than the Full Cover Schedule fee, and the patient pays the difference between the Medical Benefits Scheme fee and the specialist's fee.
As well as planning to discontinue the Known Gap Scheme, HBF is also ditching an excluded items list which currently allows a doctor who is no-gap provider to charge a gap for procedures on that list.
HBF, which has about 50% share of the health insurance market in WA, has told its members that from July 1 they face potentially higher out-of-pocket costs if they use specialists who are not signed up as full cover providers. 
It is also launching a new website and provider search tool so that patients can more easily find its full cover specialists.
HBF's director of medical services, Dr Daniel Heredia, told Medical Forum the Known Gap arrangements confused patients – even down to sounding like "no gap".
"With the No Gap Cover, if you sign up to that, and a member goes to see that doctor, they have absolute certainty that their procedure or service, with a small list of exceptions, is going to be fully covered and they'll have no gap."
"With the Known Gap, the doctor can choose to bill in one of three ways – they could choose to have no gap; or they could choose to have a known gap which is a fixed amount up to an upper limit that we set; or they can choose to opt out completely and charge whatever gap they want.
"And those three different scenarios can be done on a patient-by-patient basis. And the difference could be a known gap of a few hundred dollars, or they could say, based on x,y,z, I'm going to charge a $3000 or $4000 gap, and that's for that same procedure, so it's entirely their discretion."
Dr Heredia said HBF received a lot of feedback from members over the years who said they didn't understand why they had a quote with a $4000 gap.
"And the problem is that by the time you go and see a specialist, it's too late, people don't feel comfortable to then query it or ask for a second opinion," he said.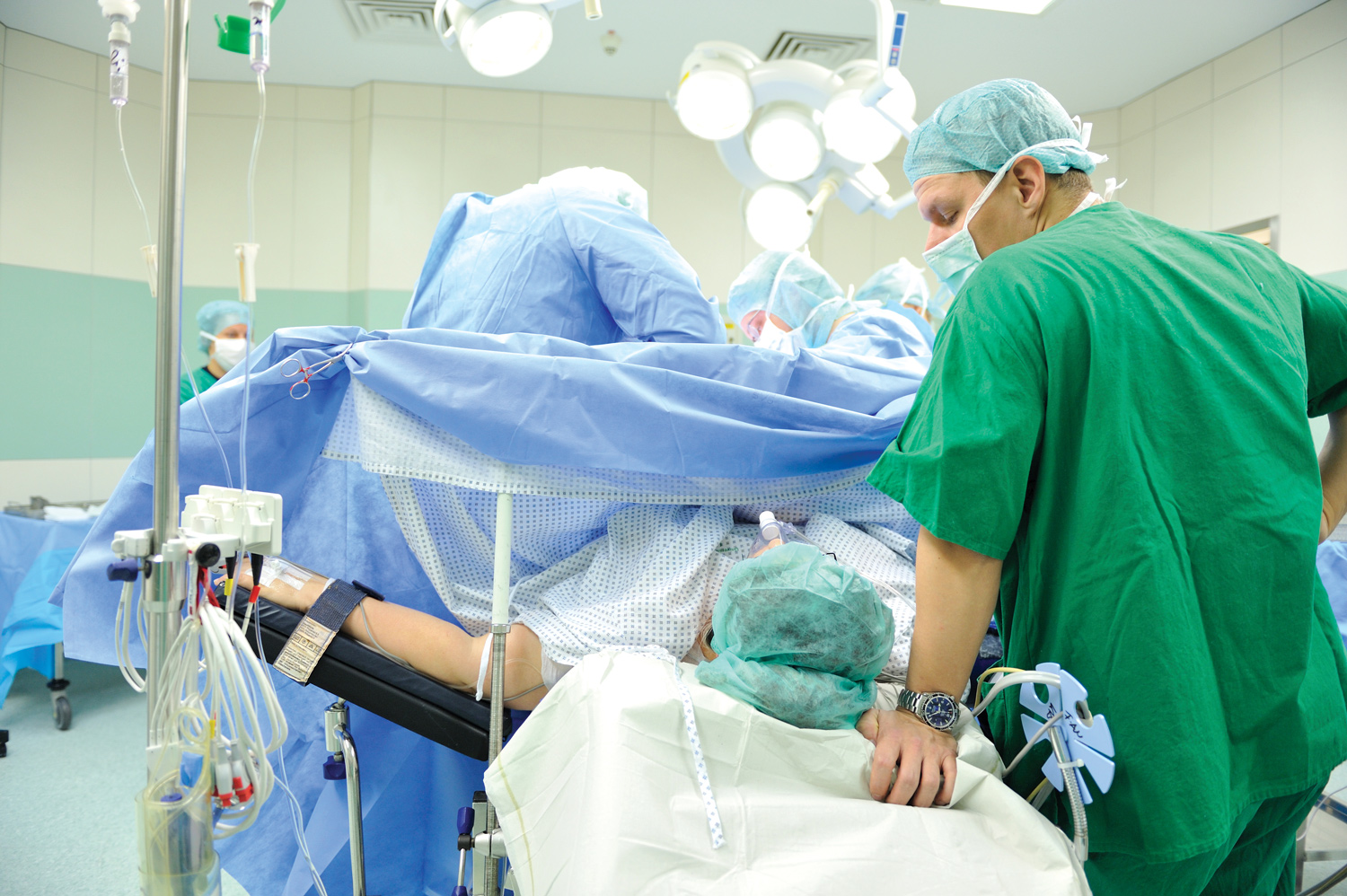 "Interestingly we also get feedback from doctors who say our Known Gap Scheme is unfair because they've done the right thing by signing up as a full cover specialist – and in exchange for that we pay them more, but we also cap how much they get paid – but the person in the room next to them is on the Known Gap Scheme and they can charge whatever they want and we still pay them.
"So even doctors find that the scheme doesn't make sense."
Dr Heredia said one of the reasons for scrapping the Known Gap Scheme was to make fees more transparent. Gap payments were a major source of angst, with people complaining that they paid thousands of dollars for insurance yet when they went to use it, they had to pay a gap.
Being a no-gap provider from an administrator point of view was much easier because doctors did not have to collect money in their office or deal with bad debt.
Doctors have been given three months to decide on the Full Cover arrangements, or to go it alone, which would mean that from July 1 any services provided to their HBF patients would only attract a benefit up to the MBS.
Here's the rub
However, at the same time as planning to scrap the Known Gap Scheme, HBF has reviewed all of its payments under its Full Cover arrangements – of which 2500 specialists are already signatories – which means for some items their payments will increase while others will decrease.
Anaesthetists in particular will face reduced fees.
Dr Heredia said that for some specialties and item numbers HBF paid significantly above the market, and in some it paid below the market.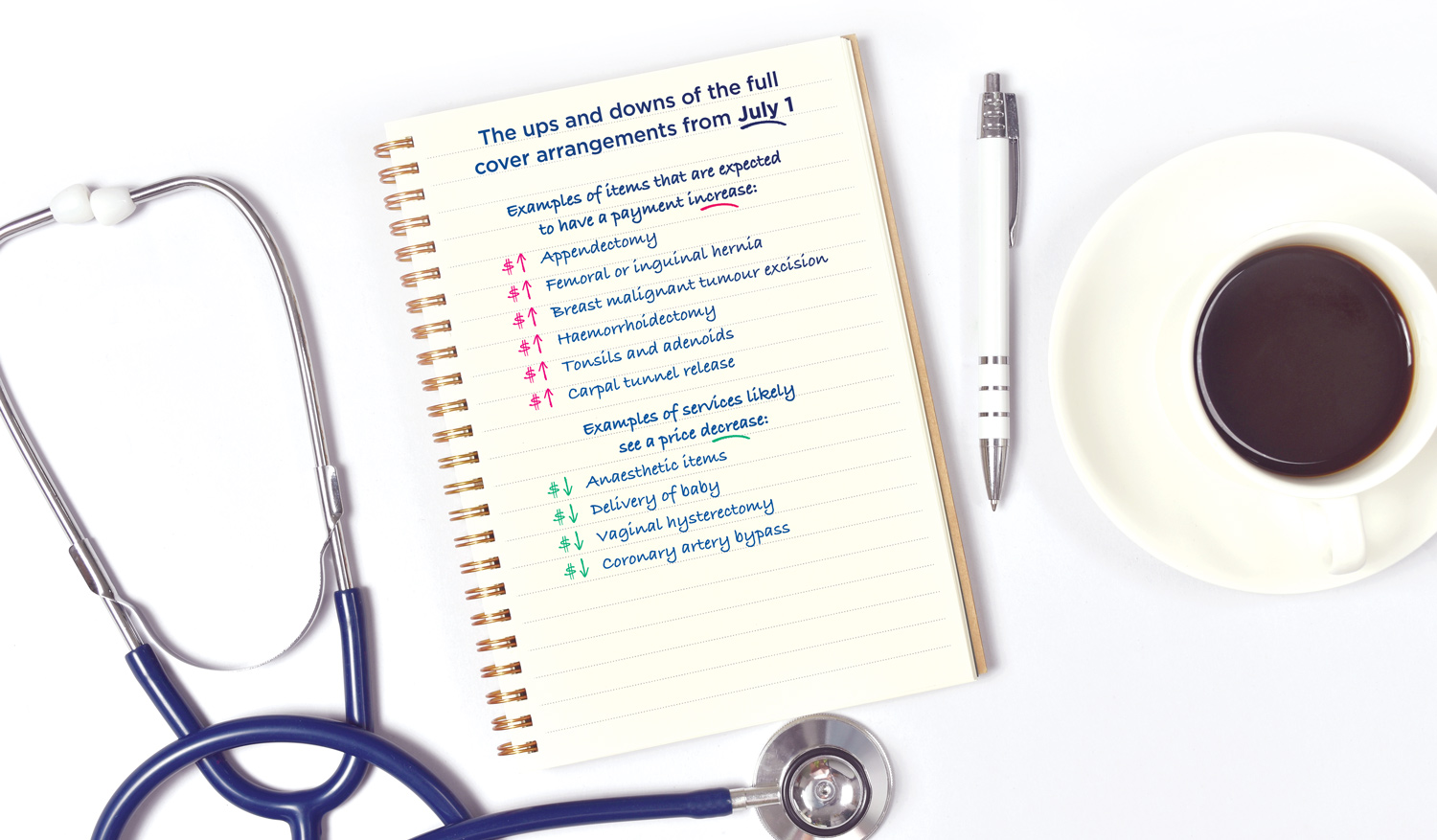 "So, we decided to increase as many as possible where we're paying below the market, to being 5% above the highest major competitor," he said.
"That means services such as appendectomies, hernias, breast cancer surgery, tonsils etc going up, but here's the rub, because being a not-for-profit and given pressure on premiums, we had to do this in a cost-neutral way.
"We have reduced those item numbers where we were paying well above market, but have kept them at 5% above the highest major competitor.
"So overall, with more than 82% of item numbers, we'll remain the highest paying main insurer, and we have the largest number of no-gap item numbers. It will be something like 92% of items being fully no gap."
Not all happy
Since the changes were announced, HBF has been in talks with medical groups and doctors who are affected by payment decreases.
Australian Society of Anaesthetists president Dr Andrew Miller told Medical Forum that plans to reduce fees for anaesthetists who provided a no-gap service for all HBF members, and to remove the Known Gap arrangement, was a disappointment to the WA anaesthetic community.
"Since the formerly popular scheme was introduced more than a decade ago, indexation of fees has already been much lower than practice cost increases," he said.
"Many anaesthetists, however, had been prepared to accept lower fees for HBF patients because of the administrative ease of the program and for patient benefit in a market dominated by the fund."
Dr Miller said HBF already had fees lower than most competitors when the effect of other funds' modest known gap was included, and lower by far than the recommended ASA and AMA fee, which had been properly indexed.
"For anaesthetists to remain as no-gap providers under the draft reductions, they would have to be willing to absorb a significant drop in fees for all patients insured with HBF," he said.
"Unsurprisingly, participation seems likely to decline dramatically, according to the results of an informal survey conducted by the ASA.
"A reduction in participation would place HBF members at a disadvantage through much larger out-of-pocket expense if the fund defaults to funding only 25% of MBS schedule fee as is proposed."
Dr Heredia said he accepted that some doctors were concerned about the changes, particularly anaesthetists whose full cover rate would reduce, while still remaining above all of HBF's major competitors.
He hoped that, on balance, most doctors affected by the decrease would think that it "still stacked up". 
"It also has to be said that a no-gap pathway is highly desirable for a lot of our members, but not every member, so if having a gap is not important, it will make it easier to find those providers."
He said the fund had received calls from doctors – some positive, some confused.
"We've met with the AMA and the Anaesthetists' Society, which understandably has expressed reservations, and they've given us some constructive feedback which we are looking at to see what, if any, tweaks we can make," he said.
"The AMA also wanted some time to see the impact from doctors' point of view, primarily concerning anaesthesia.    
"Some people say why can't you increase the specialties you want to increase and not take from us, which is great in theory, but we're a not-for-profit, so it's not sustainable.
"It's hard to get doctors to understand that these things have a flow-on, so yes, we could increase everyone, but then our premiums increase, and then people drop out of insurance, and everyone's worse off."
Dr Miller said he understood the changes were still in draft form and the ASA recognised that participation in the HBF scheme was a business decision for private practitioners, and informed financial consent for all patients was essential. 
ED: At the time of going to print, HBF was still in talks with interest groups about the changes.