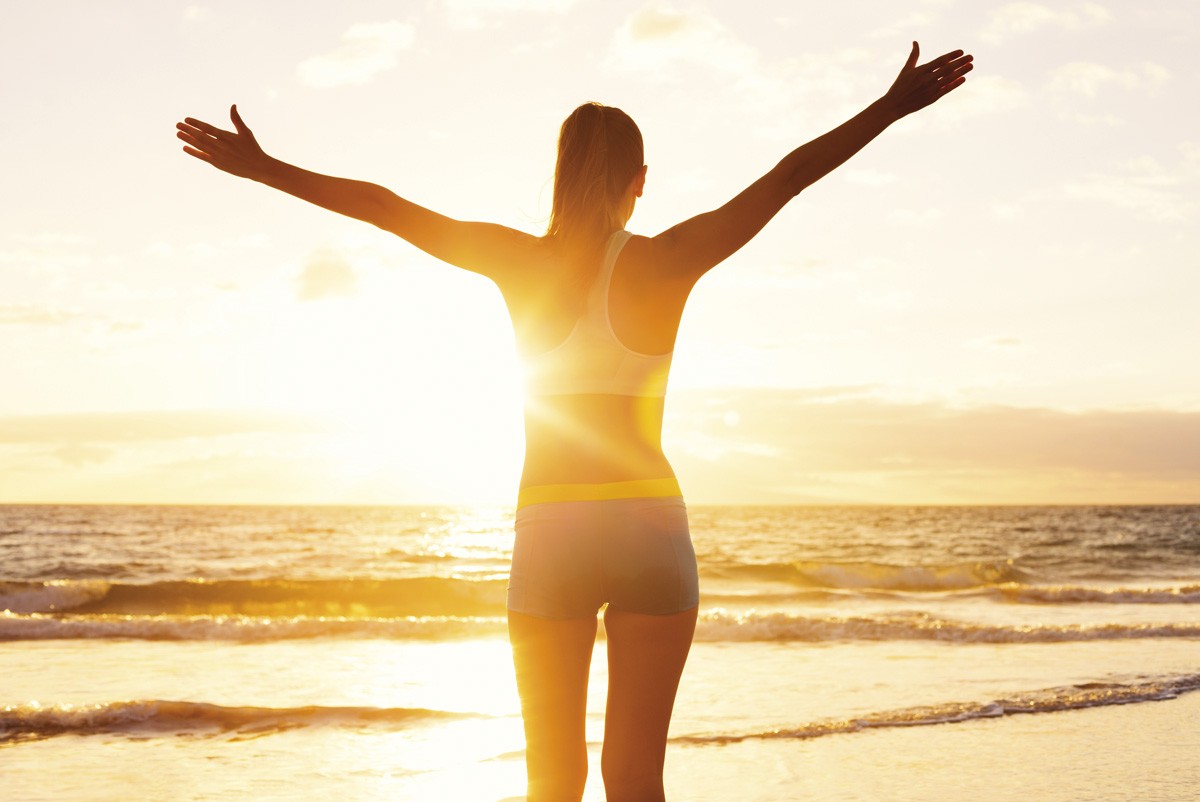 I was inspired to become a doctor when I was in Year 8 after hearing a nurse speak at our school assembly about her volunteer work in the Philippines with Operation Rainbow, performing surgery on children with cleft palate and other facial deformities. I was moved by this generous act to relieve suffering and in that moment I decided that medicine would be my path.
As a medical student and junior doctor, I was drawn to doctors who listened to their patients; who got to know them as a person and aimed to understand and relieve their suffering, not just treat their disease.
As a GP registrar, I became acutely aware that my medical knowledge was not always enough to relieve my patients' suffering. I had been taught to treat and cure, but when their illness didn't respond to my medical management, I realised the limitations of my training.
A year after I my second daughter was born, I attended a yoga retreat where I met an Ayurvedic practitioner. She described this ancient science in simple terms, and suddenly I understood that there was more to health and healing that I needed to learn.
I became interested in learning more about the complementary health practitioners working in my local area, many of whom had been recommended to me by my patients. I realised I knew very little about what they did or how they helped patients, but it was obvious to me that they were having a positive effect.
Then, in November 2014, I was invited to attend a screening of the film Microbirth, organised by a local community member, Amy Garrett, at the Busselton cinemas. The post-film discussion, chaired by chiropractor Dr Esyllt Graham, was the inspiration I needed to initiate contact with a number of local holistic health practitioners who attended that event.
I felt strongly that our community needed a network of passionate, committed holistic practitioners to support it achieve good health.
After this event, I knew this was possible.
Early in 2015 I invited about 30 holistic health practitioners in the South West to attend a meeting in August to introduce ourselves and to learn about the various health modalities available in our region. Around this time, I also enrolled in a Foundations of Clinical Ayurveda training course with the intention of deepening my own knowledge of this body-mind-spirit approach to health care. I completed this training in 2016.
The response to my invitation was overwhelming. More than 40 practitioners attended that first network meeting with discussions going late into the evening. The energy in the room was electric. This meeting set the foundation for subsequent meetings, which focused on particular themes including depression, gut health, mind-body connection and relationships and healing. The Holistic Health Practitioners Network (HHPN) has met four times a year for the past three years, and our membership continues to grow and diversify.
It's the networking that has been the highlight for me, and for many others, I am certain. The referral pathways that have developed and the collaboration between practitioners to provide person-centred, holistic health care to our community is powerful.
Personally, I have seen a significant change in the patients I see, and in the way I approach their care. In particular, I have come to understand the difference between healing and cure.
Many patients who come to see me share how they have had doctors tell them there was nothing more that can be done for them; that they must accept there is no cure for their illness and that they must live with their suffering.
After hearing their story and identifying the support that might assist in their healing, I have been able to refer these patients to a range of holistic health practitioners. Although their disease remains, their symptoms have improved and their suffering has reduced.
One of the early visions of HHPN was to create an event to bring together practitioners and community members. Early in 2016, psychologist Jo Edmond shared her vision for a free event for families, children and teens featuring workshops and education opportunities to empower attendees to live healthier, happier lives.
We were overwhelmed by the enthusiastic response from network members and our local community to this idea. Our inaugural South West Wellness Expo was held in October 2016 in Busselton, with over 40 practitioner stalls and about 2000 people attending the event.
Since then we have held two more events, the most recent with a new name, the South West Wellness Festival, on October 28, 2018. These events have been successful in raising community awareness of a range of holistic and integrative ways to manage health.
Of course, there are still many challenges that keep my work interesting. I remain on a steep learning curve, constantly finding myself reflecting on my practice and the intentions underlying my work.
There are times when practitioners within the network have conflicting beliefs to my own. I treat these as opportunities to listen without judgment and try to understand how the practitioner has come to form their belief.
If appropriate, I share my own views, based on my knowledge and experience, while at the same time acknowledging that everyone's perspectives are unique, based on their own life and career journeys. We may not always agree, but we do maintain respect for one another and strive to work collaboratively, if possible, despite our differences.
Opinions of patients can also differ and I use the same approach – by listening and acknowledging their beliefs, they feel heard rather than judged; and feel safe to engage in a conversation, rather than withdraw and reject all advice from medical practitioners who aren't willing to accept their beliefs.
In this way, we can negotiate and meet half-way, providing the patient with treatment options that they didn't realise were possible.
In this way, medicine is very much a spiritual path for me. I am continually humbled by the wisdom of my patients and colleagues, who teach me so much about the value of patience, courage, persistence and kindness. I appreciate that I am a small part of the greater whole, and yet my contribution is important and valuable.