From cigarettes prescribed for asthma to spray-on skin for burns, the Western Australian Museum Boola Bardip explores many of our stories through health and medicine, Ara Jansen writes.
---
At the new Western Australian Museum Boola Bardip you'll find thousands of stories about us, about where we come from, who we are and how we got here. You'll also find displays about health and medicine exploring those stories. After all, our collective health and innovations in the area create a significant picture about our society and how we live.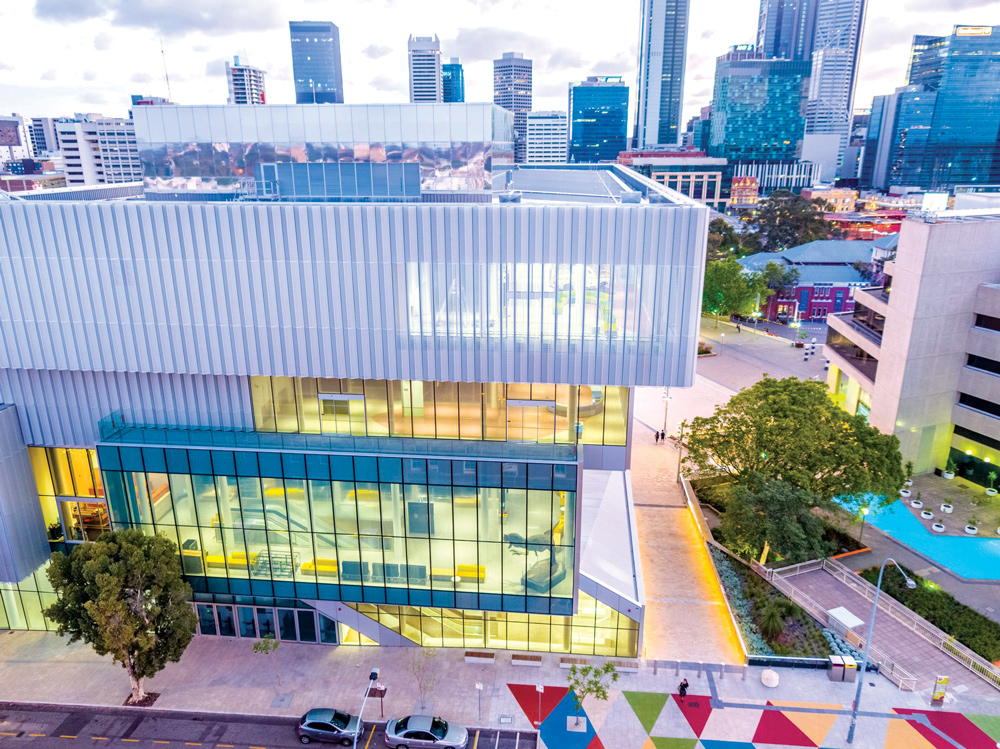 Whether it be displays related to curious remedies from the 19th century or more contemporary stories, the changes which have occurred in the medical field reflect our evolution. Furthermore, it's interesting to view it from multiple perspectives, to reflect upon the professionalisation of Western medicine alongside the endurance of traditional Aboriginal approaches to wellbeing. 
Medical-related stories are shared in many galleries of Boola Bardip and it's a topic the curators approached from different angles and cultural perspectives – through personal and community based stories and through displays of objects, artworks, interactive exhibits and multimedia. 
"There are stories about the Royal Flying Doctors Service, mental health and wellbeing alongside Professor Barry Marshall's research into peptic ulcers," says WAM assistant history curator Monika Durrer. "There are also many stories related to Aboriginal health, such as those of the leprosarium Bungarun and other 'lock hospitals' around the state, as well as those which focus on traditional approaches to holistic health."
The Horrible Health display in the Reflections gallery focuses on WA's identity and social history, told from WA perspectives. It demonstrates how concepts of health, hygiene and disease have changed over time.
According to Durrer, throughout much of the 19th century, it was thought that disease was carried by miasmas or bad odours and, at the time, Perth was an unhygienic, dirty, smelly place. In fact, the city smelt so bad that an Inspector of Nuisances was employed specifically to sniff out bad smells. 
The display contains several medications and medical instruments dating from the last two centuries, some of which are surprising by today's standards. Among other objects, there are headache wafers, asthma cigarettes, hair renewer, lead nipple shields, a scarifier (blood-letting instrument) and dental instruments. 
"The asthma cigarettes are particularly intriguing, mainly because the use of cigarettes as a treatment contrasts so starkly with our current understanding of the adverse effects of smoking," says Durrer.
"Cigarettes such as these were common in the late 19th and early 20th centuries. Although inhalation therapies had long been used by ancient cultures to treat respiratory complaints, it wasn't until the 19th century that Western medicine adopted the use of the active ingredient, stramonium, from India. 
"These cigarettes fell out of favour as an asthma treatment in the mid-20th century as medical research evolved and new methods of treating asthma replaced the use of cigarettes. They were officially phased out in the 1980s due to concerns they were being exploited for their hallucinogenic properties."
In the Innovations gallery, which showcases Western Australia as a place of ingenuity, imagination, vision and originality, the ReCell Spray-On Skin device, developed by Professor Fiona Wood, is featured.
The ReCell kit rose to prominence with the 2002 Bali bombings, when Professor Wood and her team at Royal Perth Hospital used it to treat victims of the terrorist attacks. The device works by harvesting healthy skin cells and suspending them in a solution so they can be sprayed onto the wound. 
The bedside kit revolutionised the treatment of burns, enabling a postage-sized sample of skin to cover an area 80 times larger. The invention is a prime example of how WA innovation has advanced medical research internationally.
"It is a privilege and an honour to be part of the new museum," Professor Wood said. "The Museum is a state treasure and highlights the many interesting and wonderful stories of our people and I am proud that my story has been included."
She says the kit is testament to how innovative WA is and how ideas and translation of research can come to fruition with the right team and sheer hard work. 
"The initial development of ReCell is a story that belongs to many West Australians as they supported it with fundraising, either directly with the McComb Foundation (now the Fiona Wood Foundation), or with donations to Telethon which gave Marie Stoner and I the first grant to fund the lab, which allowed us to start our research. Now ReCell is distributed and sold worldwide by Avita Medical and we are proud that it came from WA."
Her inclusion aside, Professor Wood reminisces that a visit to the museum was always a great outing for her and her kids – and followed by an ice cream stop afterwards. 
"Taking my first grandson, James, to the new museum when it first opened brought back a lot of memories of taking my own children. Although, I think James was more interested in seeing meteorites than my own exhibit! The new museum is truly wonderful and interactive and I am sure many West Australians will feel connected to all the remarkable stories, people and collections."
Pictures: Courtesy Western Australian Museum
Main picture: Michael Haluwana, Aeroture