She started her life wanting to be a musician, but Emily Leung pivoted into a greater challenge – becoming a doctor.
Ara Jansen reports
---
On the surface, medicine and music might seem like they have little in common, but both professions take practice, precision, an inquiring mind and a dedication to excellence.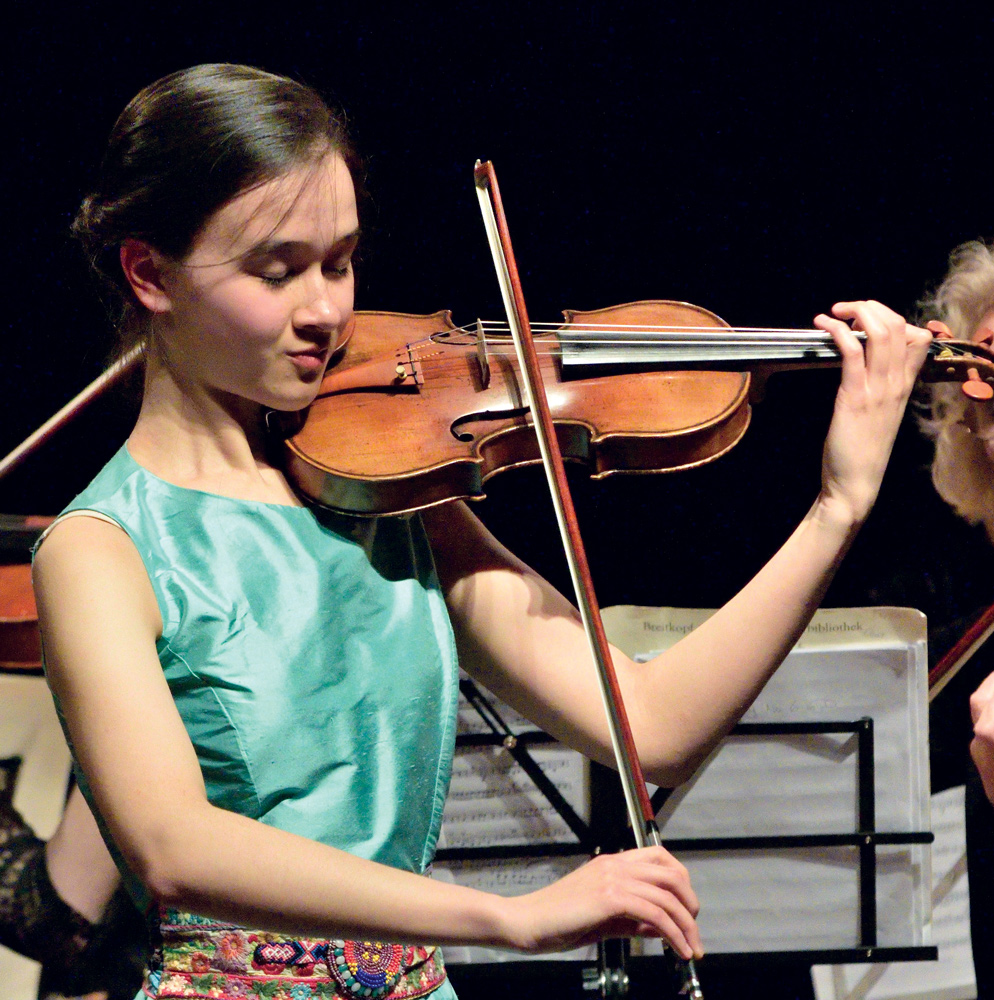 Emily Leung is already an accomplished and awarded violinist, so she actively lives those attributes. Now in her second year of medicine at UWA, she's applying those traits to her studies on the way to becoming a doctor. 
Born and raised in Perth, Emily started playing the violin at age seven. It wasn't just something to do, but a chance to emulate her older brother whom she adored – and still does. At nine she remembers going to a concert of Max Bruch's Violin Concerto No. 1 in G minor. It was the start of a love affair with music and her violin. Years of dedicated practice later, she was playing the concerto herself. 
By the time she reached double digits Emily knew she wanted to be a musician.
"I wanted to be a musician simply because of the joy I had from playing, and the emotional solace I got from listening to music. Listening to some particular performances changed my life," she says. "I knew that if I could do that for other people, then it would be a wonderful thing to do with my life. I considered medicine and other professions at the time – but I simply loved music."
Through her playing she was introduced to international violinist Karen Gomyo. Bravely asking if Karen would give her some tips, they met a few times and Karen became a mentor and inspiration to the young musician. A few years later, Emily met Karen's former teacher, world-renowned pedagogue Mauricio Fuks, with whom she studied at Indiana University's Jacobs School of Music in the US. 
Emily was the first international recipient of the university's most prestigious scholarship, the Wells Scholarship. After spending four years there, she returned to Perth in 2020 to start studying medicine at the age of 22.
Why medicine?
With concerts planned and an international career in music potentially beckoning, what made her give that up to go back to university to study medicine? 
There were a number of reasons. Firstly, Emily realised how lucky she had been to have received a solid education. She also loved reading, writing and academia from an early age and was highly curious. 
"Music is a wonderful outlet for so many of the things I love, but it just wasn't enough for me," she explains. "I wanted something where I could use my education and my intellect, to help people in vulnerable positions. 
"Music is a wonderful way to reach and teach people and it makes people's lives better. Playing for people and having them go from a good time to a special moment is wonderful. In medicine, you are helping people when they may be at the lowest point in their lives. In that position, little things make a big difference. The idea of being able to do that is a privilege."
Also passionate about education, activism and advocacy, she didn't know how music could help deliver those things, so went looking for an additional career that could.
"The ability to push for change is something I feel strongly about. Medicine is also simply fascinatingly interesting and the human body is a miracle."
Giving up music as a profession was a difficult decision. Playing music all day, every day had been such a big part of Emily's life. Now as a medical student, she doesn't feel like she's lost anything and is a firm believer in the adage that if you want something done, give it to a busy person. 
"While I can't practise seven hours a day, I can still practise one to two hours a day and I still have almost as many concerts as I did before. If something's important to you, you make time for it.
Harmonising interests
"If anything, I think studying medicine has improved my playing. I play because I love it, not because I have to do it as my career, or to jump through hoops. To be able to play what I want to play, and for the sheer pleasure of it, gives me such joy.
"I am the luckiest person alive. What more could I ask for?"
Around her studies Emily remains a stickler for lengthy daily practice and she also performs with a number of local groups, including the Fremantle Chamber Orchestra, usually as a soloist.
One of those groups is the WA Doctors' Orchestra, who come together every so often for charity concerts. Featuring medical doctors, medical students and allied health workers, the musicians span five decades in age. With proceeds going to Breast Cancer Care WA, their concert on August 21 features Emily as a soloist playing Tchaikovsky's Violin Concerto. The other two pieces being performed are the overture of The Barber of Seville and Brahms Symphony No. 1. 
"In my ideal world, I'm not just a violinist, I try to be an actor on stage. As an audience member, I don't just want to see someone on stage, I want to be totally possessed by them. 
"The artist I admire the most is Rudolf Nureyev because when you see him, you can't take your eyes off him. Every second he is living the part he's dancing. That's my dream as a musician, to be able to become what you play. It also means you can become so many things in your life. You can become characters who are so very different from your own and live that little bit of fantasy."
These days, classical music still makes up the bulk of Emily's listening but she also loves jazz. She has started doing some jazz arrangements because she loves the freedom of the style, choosing either violin or the piano, depending on her mood. 
Emily also loves to draw and for the past 18 months has been working on a children's picture book about the fast-dwindling colony of Little Penguins on WA's Penguin Island.
Research focus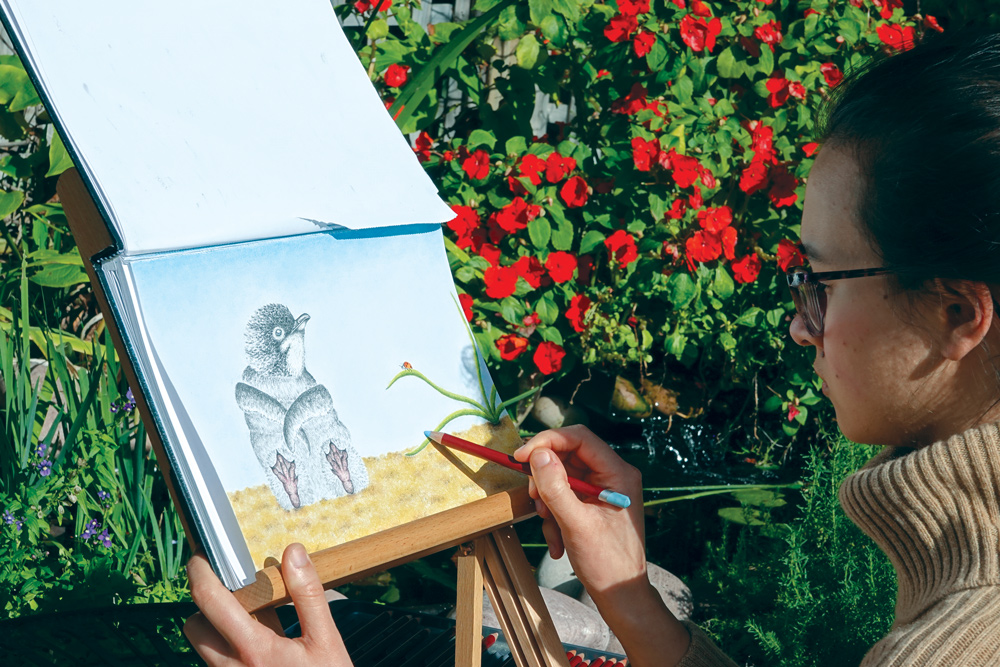 With the disclaimer that two years ago she wanted to be a professional violinist, at medical school Emily's current interests are in haematology and oncology because she has been enjoying the mix of research and patient contact. 
She recently received a scholarship from the Royal College of Pathologists of Australasia for a research project on chronic myeloid leukemia. Watching the speed of change when it comes to treatment and diagnosis for various conditions is one of the aspects Emily finds exciting about medicine. "It gives you so much hope for what can be done."
At home she has found herself caretaker for a vocal extended family of frogs which live in her garden and like to croak away at all hours. Rudely, they don't seem to understand how to sing musical scales. 
Preferring books to television – though she does like the odd silly old BBC show – Emily is a dedicated bookworm and you'll easily find classic literature (she's currently in a Shakespearean phase) alongside university tomes. 
"When you read Shakespeare at the same time as books on human psychology, you realise how much he knew about people, it's quite extraordinary." 
WA Doctors' Orchestra Charity Concert 2022 is on Sunday, August 21 at 2pm at St Hilda's Anglican School for Girls in Mosman Park. Tickets from www.trybooking.com/CACSB