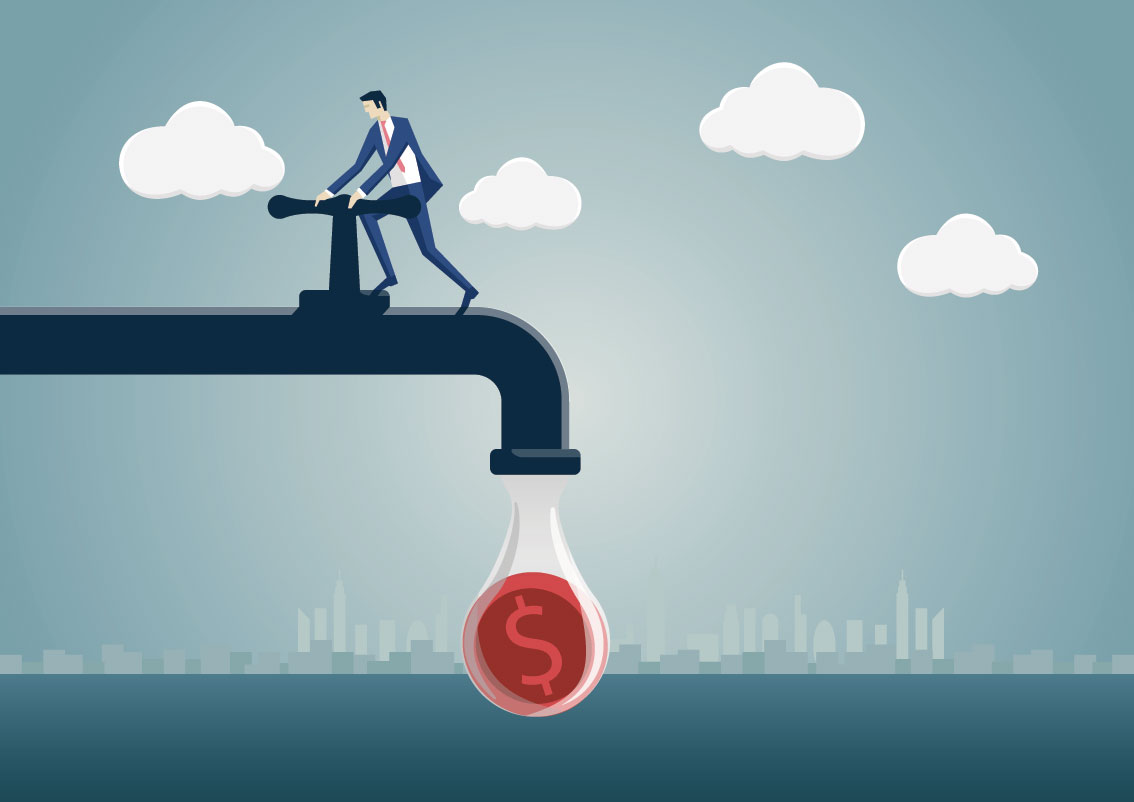 'Never waste a good crisis.' These famous words from Winston Churchill should echo for doctors recovering from the financial hit of COVID-19.
The reassuring bubble of medicine being recession proof has been well and truly popped by the experiences of the past three months. However, in this instance, it wasn't a recession that stopped medical practices in their tracks, it was a public health state of emergency that went fast and heavy, effectively turning the tap off for some with the ban on elective surgery, and drip-feeding others with the introduction of bulk-billed telehealth.
The long-term impacts are still to be revealed.
Medical Forum spoke to Stephen Jones a principal in the financial services firm, Smith Coffey. In Mr Jones's time, he's steered clients through recession and the global financial crisis but admits nothing quite matched the shutdown experienced in March.
It seems counterintuitive that doctors' incomes would be damaged during a health crisis but that's exactly what happened to the cash flow of private specialist medical businesses, finding themselves in the same boat as so many businesses across many sectors during the shutdown.
For GPs, the pain was softened by government policy changes around telehealth which enabled them first to see COVID-19 related consults and then to use telehealth more broadly. The rub was that telehealth could not be privately billed which, when combined with a 25-30% decline in walk-in consultations, left GP practice owners feeling the pinch.
Mr Jones said medical businesses operated with very little surplus cash, so when patients stopped walking through the door, so did the cash flow. The initial concern for many of his clients was meeting outgoing commitments such as loan repayments and tax instalments – and it didn't help that shutdown coincided with an approaching BAS payment.
"This was before the government stepped in with JobKeeper and tax breaks while putting pressure on banks to defer interest and loan repayments," he said.
"So, yes, it caught people off guard in the sense that they had never contemplated this ever eventuating. And to be fair, it never has. The cash flows in the medical sector have never been interrupted, unlike say in mining and construction industries where markets are dynamic.
"It was a shock to us and to them and perhaps took a little bit longer for the cogs to turn. It also took the banks time to work out the problem. People were still getting sick. The penny hadn't dropped that a significant amount of a doctor's income was from private billing and it was not certain when that income would return."
So, how can doctors use these experiences to build financial resilience?
"It takes some serious thinking and decision making because protection costs money and it's essentially inefficient because it ties up cash or increases your loan for no growth," he said.
"And, you know, it's like any salient event, you remember it for a year. Everyone will put in some buffers but how long do you leave them in place for, because they are inefficiencies."
Mr Jones believes business would be better placed to consider what improvements have been to their business over the past three months.
"It is probably safe to say that the good old days pre-COVID are not coming back, so from a financial sense we have to look at each process and make it as efficient as possible," he said.
"Is telehealth going to be an improvement to keep? What other technology can be used? How can technology be used to prevent inefficiencies but enhance cash flow.
"Consider the value both professionally and financially of the work you do and match the best approach to each. Is face-to-face required for everything or could technology be used?
"Is it important to have cash reserves, working capital provisions, flexible work force?
"The shutdown also gave doctors a real-time look at what it's like to have no income, which is what happens at retirement. It gave people an opportunity to assess if they were financially and mentally ready for that."