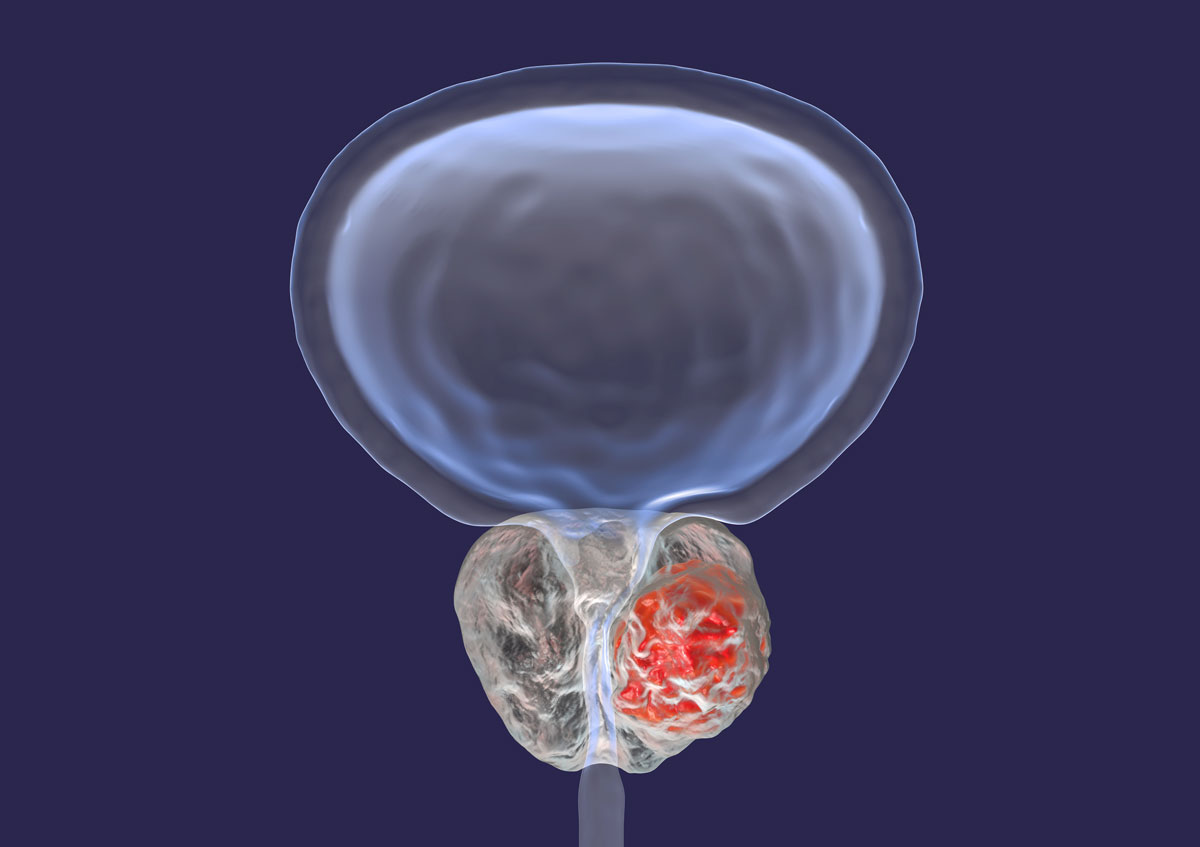 The aim of prostate cancer treatment is to achieve cure whilst maintaining physical, urinary and sexual function. Technology with better MRI, more precise resection and radiation has helped, but problems persist.
---
Prostate cancer patients tend to present late and have co-morbidities with obesity, diabetes and cardiovascular disease that directly affect outcomes. By holistically addressing all these issues, we can generate better cancer outcomes, but possibly more importantly, improve overall risk of disease through lasting lifestyle change.
Over the past 10 years, we have moved from the typical surgeon-and-patient interaction to a team-based approached that takes the patient on a journey through cancer diagnosis, rehabilitation, recovery of function and survivorship.
To engage the patients in their own care, the initial focus is on education and support, with a prostate cancer specialist nurse who has undertaken advanced training, is independent and remains a patient advocate during the journey. Cancer is framed as a challenge that can be faced and defeated, rather than a feared imposter.
After an explanation of diagnosis and reading literature, nurses answer questions over an unhurried long review. Patient emerge from their review more relaxed, with clarity and purpose.
The next step is often a weight loss and exercise program targeting the central obesity common in male cancer patients. Average weight loss at three weeks has been 7.3kg, (with mainly visceral fat loss), a fall in SBP of 15mmHg, much improved diabetes control and improved mood (in press). Weight loss more than 15kg is common with longer programs, with satisfying compliance of more than 90%. Nomograms predict significant reductions in CV morbidity and mortality.
Incontinence can be minimised by good surgery. Weight loss and pelvic floor training with a physiotherapist can reduce long-term continence issues and physiotherapists can help in considering when therapy can work, or when corrective surgery is needed, to prevent long periods of inconvenience.
Sexual function is a major concern of patients and has become a focus of pre- and post-operative care. It is now an expectation that sexual function can be resumed soon after surgery, initially with help and later, spontaneously. This eases much of the anxiety around treatment for many men.  Vascular health is reinforced as critical to erectile recovery.
Survivorship has become more important with the longer life expectancies, especially with more advanced disease. Exercise becomes critical and patients are commonly involved in exercise programs or trials.
Key messages
Prostate cancer management is changing
Reframe prostate cancer as a challenge to be defeated rather than feared
Holistic care can improve outcomes
References available on request.
Questions? Contact the editor.
Author competing interests: None to disclose.
Disclaimer: Please note, this website is not a substitute for independent professional advice. Nothing contained in this website is intended to be used as medical advice and it is not intended to be used to diagnose, treat, cure or prevent any disease, nor should it be used for therapeutic purposes or as a substitute for your own health professional's advice. Opinions expressed at this website do not necessarily reflect those of Medical Forum magazine. Medical Forum makes no warranties about any of the content of this website, nor any representations or undertakings about any content of any other website referred to, or accessible, through this website.