The health of our community, and the individuals and families within it, are very much on our minds and in our pages this month.
Public health, and more specifically, investing in and practising preventative health are increasingly viewed as the potential saviour of an ailing health budget groaning under the weight of chronic disease.
What is also starkly apparent is that while the health system has evolved and medical practitioners have accomplished extraordinary things, there has been a corresponding community expectation that the system can cure absolutely everything! All that's required is a pill here, a nip and tuck there with maybe the odd 'zap'.
Consequently our community is, with the help of some seriously influential corporate behemoths, living high on the hog. But what happens when the hog turns around and starts to live high on us? Cue the reassuring white coat, stethoscope and gleaming hi-tech hospitals.
One consultant cardiologist at the latest Doctors Drum breakfast begged to be put out of work by a community brimming with rude health…
Yep, that's what we thought too.
We caught up with Terry Slevin last month as he was packing away 23 years of hard work with the Cancer Council of WA, the past decade or so as its Director of Education and Research, to take up the CEO's role at the Public Health Association of Australia in Canberra.
Terry knows a thing or two about public health campaigns. He was on the ground fighting Big Tobacco 30 years ago, he knows way too much about bad fat in an overweight person's gut through Live Lighter, he's put a big floppy hat and a slathering of UV 50+ onto our sun-worshipping bodies to reduce skin cancer, and he is now deeply involved in alcohol harm minimisation so we don't pickle ourselves and the generations to come.
He's seen all the Big Data linked with these issues, but what he knows most about is human nature.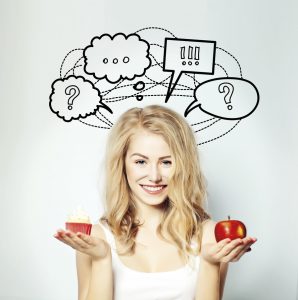 He's seen how inconvenient, incontrovertible truth is ignored when societal norms wilfully refuse to acknowledge them.
All of this gives serious cause for pause.
Of course we can stand idly by while people choose to kill themselves by living on fast food, drink to excess and smoke or gamble their children's futures away. Yes, it's their life! All these are legal activities, and they're perfectly free to choose.
But do they have a right to follow such a course of action, particularly if it's the community picking up the tab as a consequence of their actions?
Another doctor at the Drum coined the term, 'Disease System' because that's what is left when both personal responsibility and public policy fail.
Perhaps Public Health will be the saviour of us all?
This isn't a new song, by any means. But it's now being sung with more confidence and gusto than it has been for years and, most importantly, decision makers are starting to tap their toes in time.
Sadly, like most of these discussions, it always starts with money. And, as is so often the case, a paucity of hard cash often results in bitter rivalries with interest groups squabbling like seagulls over the scraps.
Maybe it's time to change the tune.