Recently elected as president of the AMA in Western Australia, Dr Michael Page is the first pathologist to hold the post in decades.
By Ara Jansen
---
You might never meet Dr Michael Page, but it's likely that he's an important part of the chain of your care.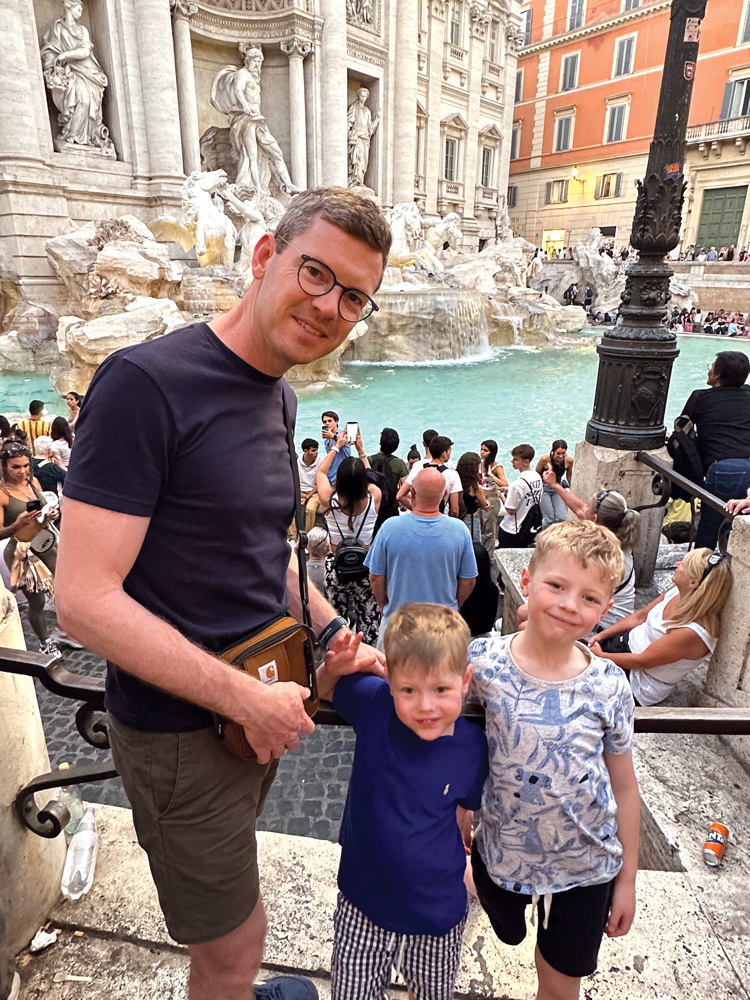 The 41-year-old is a chemical pathologist whose job involves monitoring bodily fluids like blood and urine to detect important changes in body chemistry. He's likely to play a key role in diagnosing and monitoring patients with a wide variety of illnesses – from high cholesterol to rare genetic diseases. 
"The thing about pathologists is that some people have a perception that they are toiling away in a basement in little rooms with harsh light and no air, away from the outside world," Michael says. 
He's spent the last five years working for Western Diagnostic Pathology and definitely isn't banished in an airless basement. 
"Communication skills and the ability to distil and explain complex ideas are simply some of the most important skills a pathologist needs. It's incredibly important to do the job well."
Organised and focused, what attracted Michael to the specialty was the ability to solve often complex problems with limited information, sometimes quickly and on a tight timeline. He also enjoys having access to a lot of data in the lab – "you can answer a lot of questions through research and we have the capacity and the access".
"I enjoy helping GPs and other specialists to solve complex clinical questions. The depth of understanding of lab tests is something you can't get anywhere else. When I'm able to help demystify a really unusual result or solve some otherwise obscure diagnosis it's quite satisfying. 
"I fully accept it's not everyone's cup of tea," says Michael who also loves films and music. "Some people see it as really boring. I get just as excited as anyone else in their job when I come across something really interesting, or a rare diagnosis. I really enjoy those moments." 
In June, Michael was elected unopposed as the new president of the WA branch of the Australian Medical Association. He's the first pathologist in 40 years to hold the role.
Making a difference
His involvement in the AMA dates back 10 years and, he says, his motivation to run for office started by wanting to be a member of the representative body for doctors in WA and making a difference. 
"I could see how many issues there were facing doctors, during and after their training and that the system just didn't seem to care sufficiently about them," he said.
"I saw the AMA as an avenue where I could raise these issues and perhaps see what I could do to contribute. They were also an independent advocacy body, which was another reason I wanted to be involved. I never aspired to become president but somewhere along the line it became my turn, I was in a position to say yes and I feel strongly about the mission of the AMA."
Being a pathologist in the president's role will also give Michael the opportunity to raise the profile of pathology as a specialty and perhaps demystify it a little bit too. 
"It's good to have a range of specialties in positions of leadership," he says. "On the other hand, being from one of the specialties which is a little under the radar perhaps might give me objectivity around some of the issues affecting my colleagues in different specialties and forces me to think of issues that affect all doctors and what unifies us. 
"There are a lot of unifying factors that tie us together and make the organisation necessary. Some doctors have a view that their specialty field is so narrow that a broad-based organisation is less representative of them. 
"I believe those bigger external issues can only be represented by a broad-based organisation, such as the issue of increasing role substitution by non-medical practitioners. These sorts of developments are cost-saving but they also undermine the medical system to the detriment of patient care and undermine the whole profession.
Docs' responsibility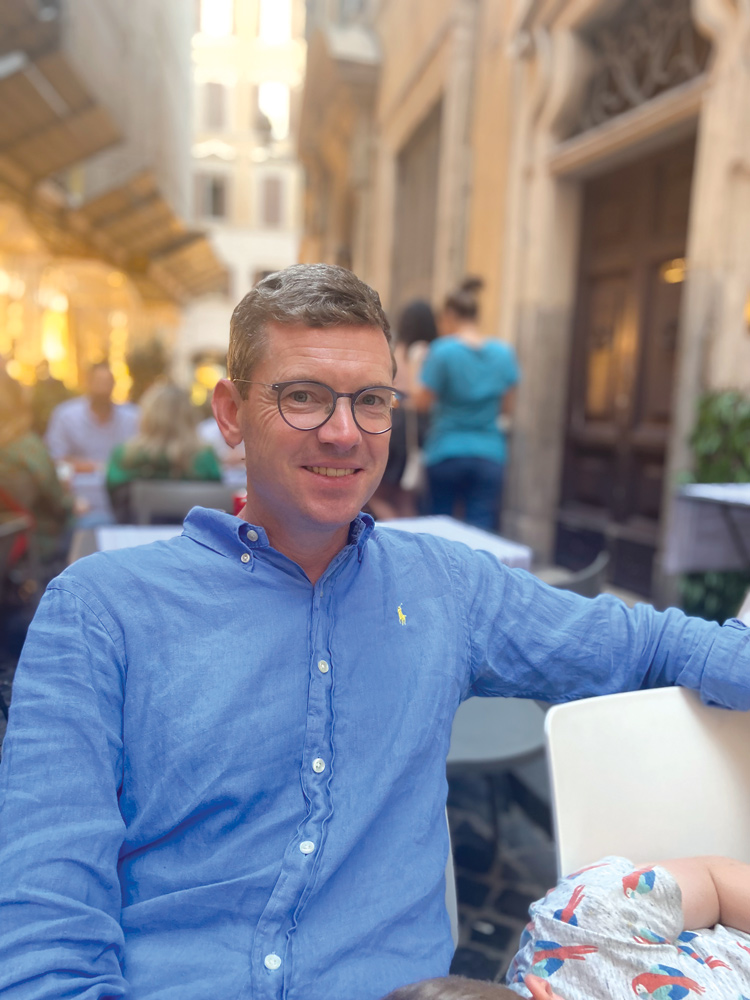 "Our mission relates to doctors and patients and if we don't have a strong medical workforce, we don't have the best patient outcomes. Someone in a healthcare team has to be responsible for the outcomes that the patient experiences – and that's the doctor. It's the truth and that's the truth across all specialities."
The son of a pharmacist, Michael did his medical degree at UWA after starting in pharmacy. "I had a vague interest in health sciences and my dad's job seemed interesting," says Michael. "I worked in hospital pharmacy in Graylands Hospital." 
Eventually he found that pharmacy didn't have the level of clinical involvement he wanted and having become interested in psychiatry while working at Graylands, decided to sit the entry exams for medicine. 
While he didn't rotate through pathology as a student or a junior doctor at Royal Perth Hospital, Michael took up a research project which had a chemical pathologist on the team. Having never really heard much of the specialty, it was through this personal connection that his interest was sparked and set him on the path. 
He trained in chemical pathology at PathWest (Fiona Stanley and Royal Perth) and Western Diagnostic Pathology. 
He's now also a senior lecturer at UWA and is working towards a Doctor of Philosophy through UWA Medical School. Michael serves on the Chemical Pathology Advisory Committee of the Royal College of Pathologists of Australasia and the Federal Council of the Australian Medical Association and is a Member of the Australasian Association of Clinical Biochemists and a Fellow of the Royal College of Pathologists of Australasia.
Team player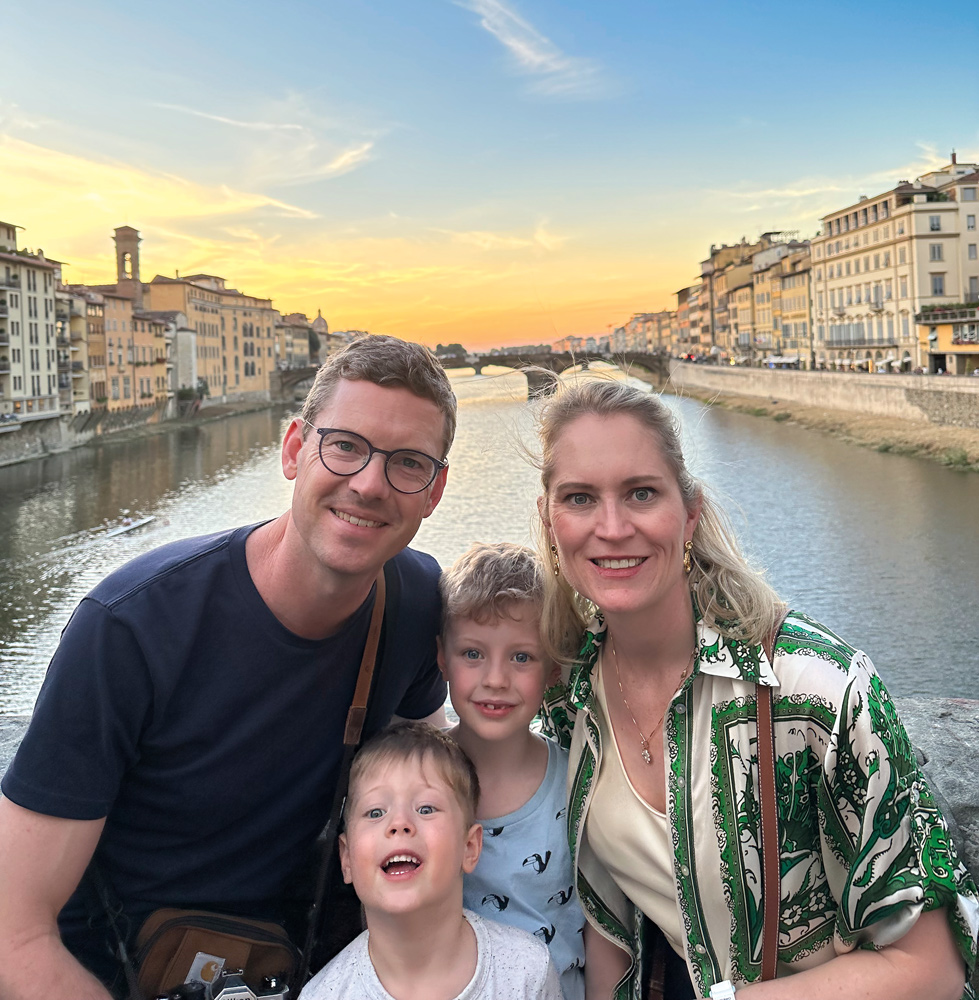 Michael also enjoys pathology because it's a team job. Not only being part of the chain of exploration but working with at least three or four colleagues each day means a natural sharing of collective experience and wisdom. 
Within that team everyone has a different sub-specialty interest. Michael's are pathology testing for the evaluation of cardiovascular risk and disease, including lipid disorders and hypertension. He's also the office DJ in charge of the daily music playlist in the lab. He takes requests but always has final veto power. 
Michael keeps himself fit by running and during the recent school holidays did plenty of walking around London, Crete and Italy with his wife Dr Sarah Strathie-Page (a dermatologist) and their two young sons. The trip – the family's first big overseas adventure together – has helped him reconnect with his interest in photography. 
His favourite dishes to cook at home are Italian and Michael is pleased to report that his carbonara and amatriciana stack up favourably to the originals he tasted in Rome and Florence. 
The family spend most weekends together – a benefit of having two parents in specialties which rarely require out of hours work – and the boys are young enough that their schedules are not yet packed out with sport or other activities.
"I enjoyed a lot of different specialities in my rotations. To me the most important thing is finding something you really enjoy, fit into as a person, are really comfortable with and that you feel like you are in the right place when you go to work every day.
"It's often said that people choose their specialties based on the people they meet in them rather than the actual work. I started medical school with people who had very fixed ideas on their specialty choices and it's probably true that only a small percentage of them ended up in those specialties. You can have a great fascination about eyes or skin but until you work in the area you don't know what you'll find in the day-to-day."