In the wash-up of a landmark inquiry into the aged care sector, Cathy O'Leary looks at what is being done to protect some of society's most vulnerable.
---
Surveillance cameras are ubiquitous – we have them at our front doors, inside public buildings and as dashcams in cars. And while there may be valid legal and ethical concerns when it comes to the use of covert surveillance, it is these hidden devices that recently confirmed some worst fears about elder abuse in several Australian aged care facilities.
Images released during hearings of the Royal Commission into Aged Care Quality and Safety made for distressing viewing, showing elderly residents – some clearly frail or disorientated by dementia – being manhandled and roughly shoved around in their beds.
If not for the worried families who hid cameras in their relatives' rooms, it might have been difficult to prove that neglect and abuse had even occurred in some facilities.
With the commission's final report in March this year calling for fundamental and systemic aged care reform, Perth researchers are looking at how security cameras could be part of the process to improve safety in aged care homes.
Weighing up CCTV
Edith Cowan University researchers have been surveying residential aged care facility staff and family members to understand their views and attitudes about closed circuit television monitoring and how it is used. 
The survey follows a previous pilot study at one Perth aged care facility, which found that 57% of family members and 38% of residents would like CCTV used in public spaces. The study also found 48% of family members and 25% of residents would like it used in bedrooms.
The study is part of ECU's Centre for Research in Aged Care, which was established last year.
Lead researcher Dr Caroline Vafeas hopes the findings from the latest study, due out by the end of the year, will guide the potential use of cameras in residential aged care.
"At the moment CCTV monitoring is not widely used by the aged care sector for patient safety, however, there are growing community calls for cameras to provide stronger protections for vulnerable residents," she said.
"Evidence provided to the Royal Commission identified that some families have installed hidden security cameras in their loved one's room because they are concerned regarding their care and safety.
"We want to identify people's concerns and opinions of surveillance in the residential aged care sector, how it may be used, for what purposes and if the use of cameras may be beneficial for private or common areas or both."
In a position paper, Aged and Community Services Australia endorses the ethical and lawful use of surveillance in aged care "where it is reasonably necessary to protect the safety of residents, and where it does not unreasonably impinge, or render unbalanced, their rights under the Charter of Aged Care Rights, or undermine the rights of staff."
Dr Vafeas said the Royal Commission had highlighted the need for more input from residents, family and staff into safety and privacy issues.
"CCTV is one tool that is being explored in some States, but importantly we need to engage with the residents, families and staff who will be most affected by any new actions or measures."
Dr Vafeas said that while the pilot survey asked if people were generally happy with CCTV in public areas and private rooms in aged care, the bigger project went into more depth with more than 200 family members and staff. 
Staff supportive
While the data is still being analysed, some trends are emerging, including higher than expected support from staff.
"We're getting a lot of different responses from family members and health care staff, with some families agreeing cameras would be good and others thinking it would invasive," she told Medical Forum.
"Likewise, there's a big divide in health care workers, with some thinking it's suitable and others saying it's not, but we were surprised with more of them agreeing to its suitability."
Dr Vafeas says acceptance of cameras also seems to depend on what surveillance is being used and who is accessing it.
"It all depends on the facility and the organisation, but I think there's value to have them, and if everyone was offered them, they could either decline or accept," she says.
"It's not a cheap option if you're going to do it properly, but it could be a very valuable resource for staff. It's going to be a learning opportunity to see what really good care looks like, and to share it.
No Big Brother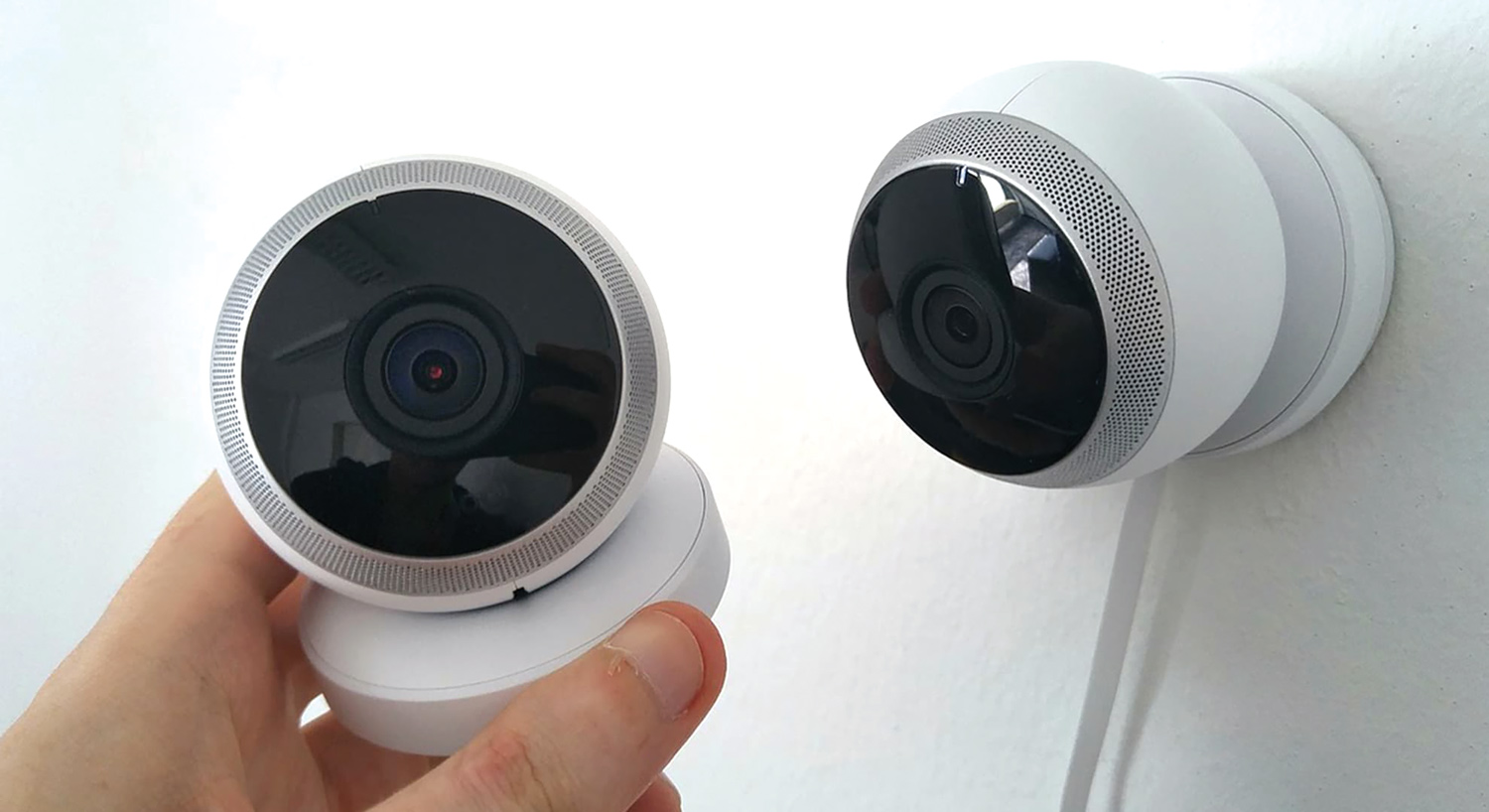 "It's not always about Big Brother finding bad care, because people do fantastic work, but it's hidden, and we don't know about it.
"In the pilot interviews, staff mentioned it was really useful because if someone had a fall, they could see the trajectory, and be better able to decide whether that person needed to go to hospital or not because they obviously didn't hurt themselves and they didn't appear to be in pain."
She says that while informed consent has been raised as an issue, the reality is that people in aged care usually have guardians making decisions on their behalf, and many guardians felt it should be their decision to say yes or no to cameras being used.
"Some absolutely do not want them, and that's usually when they're happy with the standard of care, but we don't know that everyone has got that standard," Dr Vafeas says.
"And for some people they mightn't want to know any more in case they start to monitor the care and get more information which they have to act on."
While no one in the survey shared that they'd hidden a camera, some families did use cameras with the facility's knowledge.
"One of the family members I spoke to in an interview did have a camera in the room and said it was very difficult at the start because there was this lack of trust between her and the facility, but after a while it settled down and wasn't an issue," Dr Vafeas says.
"No one had issues with having cameras in public areas, which is strange because things can still go on there, like falls or one resident abusing another.
"But surveillance isn't always bad. It's really about seeing how we can use modern technology within the aged care industry to make the care better." 
She says it was difficult when the research started because there were no qualitative or quantitative studies that considered what to do with the information gathered from cameras.
"We go about our daily lives and we don't know where cameras are, and we just carry on and don't really think about it," she says.
"I think a camera would be useful even in an individual dwelling, so someone could keep an eye on the elderly and make sure they're still pottering around. No one is going to be watching every single thing they do."
The bigger picture
The Brightwater Care Group, which has more than 750 permanent aged care residents, also wants to see changes after the Royal Commission, an inquiry which its CEO Jennifer Lawrence says "was a huge thing."
"With all the media coverage and the awful stories that came out, it shocked all the people I work with – the clinical and nursing staff and our families – to the point where I had families ringing up fearful that their loved ones were being mistreated," she says.
"That was a real shock and we welcomed the investigation into the current system in Australia, and I was lucky to give evidence and a submission.
"But I'd have to say the Government's response was quite lacklustre in that they picked and chose what they were going to put into the reforms.
"And then, of course, the pandemic hit, and we're dealing with residential aged care and disability care with very vulnerable people."
Ms Lawrence says there has been some movement, with Government investment in the Aged Care Quality and Safety Commission, and compliance efforts have been ramped up considerably.
All about resources
"But while that might be a good thing, any system that takes staff away from hands-on care – well, you've got to be able to get the workforce to do that," she says.
"The final report really nailed it – it's about resourcing, and what we haven't seen from the Government is strong commitment to resource the industry to the level that the community and compliance expects."
The sector has received one tranche of funding, for nutrition, which means an extra $10 a day for residents to ramp up the amount spent on food.
There is also a requirement for a minimum number of care staff which comes in during 2023, and means a client in residential aged care will have a minimum of 200 minutes a day of care, and 40 of those minutes must be made up by a registered nurse.
"We're yet to see what the funding for that looks like, and while we absolutely welcome this move, it would require, just for us at Brightwater, an additional $4.4 million of funding, and in the context of us finding ourselves with a quite critical workforce shortage, I'm not sure how that's going to work," Ms Lawrence explains.
"I think there's a couple of years of really toughing out the workforce issues before we see a turnaround, so how it's all going to fit together, I'm not really sure, nor how the Government is going to fund it and how we're going to get the staff."
Vaccinating the workforce has been a recent big task, as has been providing protective equipment, infection control training and crisis management plans.
"That takes huge energy and commitment, and while we have virtually no COVID restrictions in WA it's easy to be complacent," Ms Lawrence said.
She says many people now want to stay in their own homes, so Brightwater is also trying to grow services that could be delivered to them.
"We're certainly going to have a tsunami of older people who are going to need support, with all the baby boomers getting to that point, so we've done a lot of modelling on what will be needed," she says.
"But there will always be a place for residential care, and there's been a huge increase in the acuity of the clients that come to us. They've got very complex medical needs, and they're very frail, and they're coming to us at the very end of their lives.
"That's why high investment in residential aged care is important because the level of acuity has gone up so significantly."