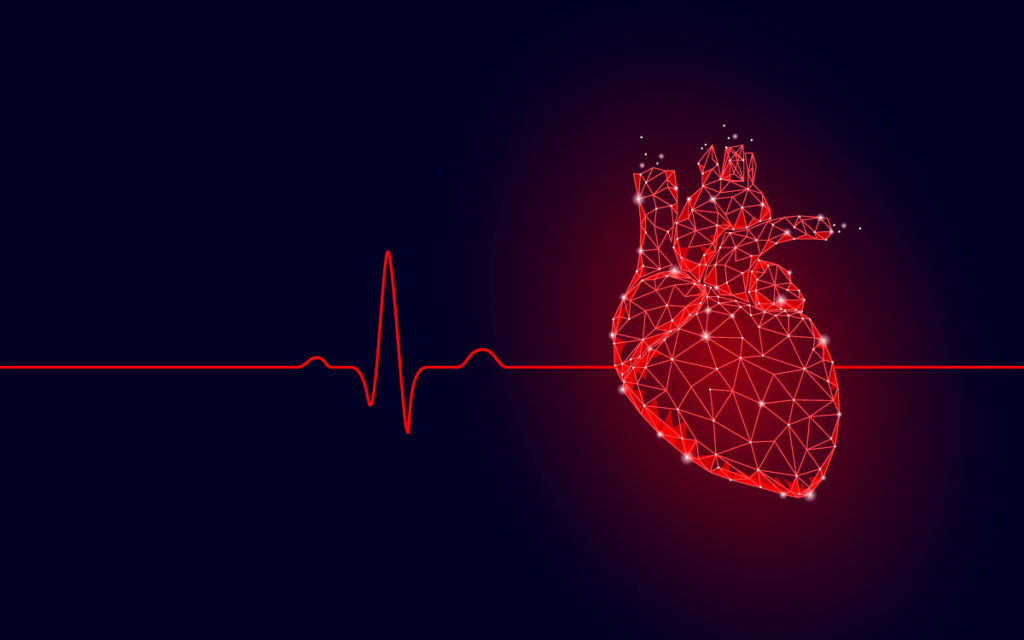 In mid-July 2020, a team of cardiologists and radiation oncologists became the first doctors in WA and the second in Australia to use stereotactic ablative body radiotherapy (SABR) to treat a heart disease patient. The team of Perth doctors carried out the procedure in close collaboration with Washington University of St Louis (WUSTL), where the technology was developed.
SABR is a precise, targeted treatment that is most commonly used to treat cancer. It was utilised to treat a patient with ventricular tachycardia (VT). SABR delivers a high dose of precise radiation to kill tumours with minimal exposure to surrounding healthy tissue and allows areas of the heart responsible for serious arrythmias to be targeted.
Stereotactic ablative radiation therapy for patients with VT is a relatively new concept and has only been carried out on about 80 patients worldwide and offers a viable non-invasive option for patients with cardiac arrhythmias who are too sick for invasive treatments or where other treatment options have been unsuccessful or inapplicable. It takes only between 10 and 20 minutes.
Patient profile and outcome
A 54-year-old woman has mechanical mitral and aortic valves due to endocarditis and radical pericardiectomy for pericardial constriction. She had a presumed embolic inferolateral myocardial infarction occasioning moderate systolic impairment.
From this scar, very frequent ventricular tachycardia was coming, resulting in frequent electrical storms, ICD shocks, and hospital admissions. Multiple co-morbidities disqualified her from transplant consideration. Further treatments including medication, CRTD and A-V node ablation, and stellate ganglion injection had minor beneficial effect. The VT burden remained high. Mechanical aortic and mitral valves and no pericardium made the left ventricle inaccessible for ablation.
Echocardiography and cardiac CT (MRI ineligible) was performed for anatomic definition of the myocardial scar. The Cardio Insight body surface vest was then used to render the electrical activation data onto a CT representation of the heart. This technique identifies the areas of the myocardial scar that are critical to the maintenance of VT and therefore the target of (radio-)ablation.
The anatomic and electrophysiologic data was then used with the help of the WUSTL team to define the myocardial segments to target with radiotherapy. These segments were delineated on a respiratory-gated 4D planning CT and edited by the cardiology team to correspond to target areas. The radiotherapy team created a treatment plan that was reviewed independently and approved by colleagues in Perth and the WUSTL team.
Stereotactic radiotherapy was delivered in a single 25 Gray fraction over 12 minutes. ICD tests before and after were performed, demonstrating no change in parameters nor noise detection.
With the exception of expected minor lethargy, the patient has not suffered any side effects and has experienced no recurrence of sustained arrhythmia. In fact, she spent several weeks holidaying in the Kimberley over the winter.
Cancer and heart disease are two of the biggest health burdens facing Australia so to find a treatment that is effective for both of these patient populations is a positive.
Key messages
Radiotherapy for treatment of heart disease is new

A case of VT has been treated in Perth

The procedure is non-invasive and takes under 20 minutes.
References available on request.
Questions? Contact the editor.
Author competing interests: The authors performed the procedure.
Disclaimer: Please note, this website is not a substitute for independent professional advice. Nothing contained in this website is intended to be used as medical advice and it is not intended to be used to diagnose, treat, cure or prevent any disease, nor should it be used for therapeutic purposes or as a substitute for your own health professional's advice. Opinions expressed at this website do not necessarily reflect those of Medical Forum magazine. Medical Forum makes no warranties about any of the content of this website, nor any representations or undertakings about any content of any other website referred to, or accessible, through this website.