By Dr Tony Mylius, Cardiologist and Consultant Physician, Northam
The most common question is, "Do I have to go to Perth for that Doc?" Being able to say 'no' often provides great relief. As well, challenges for both patients and doctors are often magnified in the country. This town's population of 7500 services about 40,000 people into the Wheatbelt. While not the glamourous end of cardiology technology and intervention, better patient health outcomes require effective application of best practice diagnosis and management. Identifying those for whom interventions, devices and medical therapeutic changes or adjustments are appropriate, and facilitating access to these, makes working in a regional centre rewarding.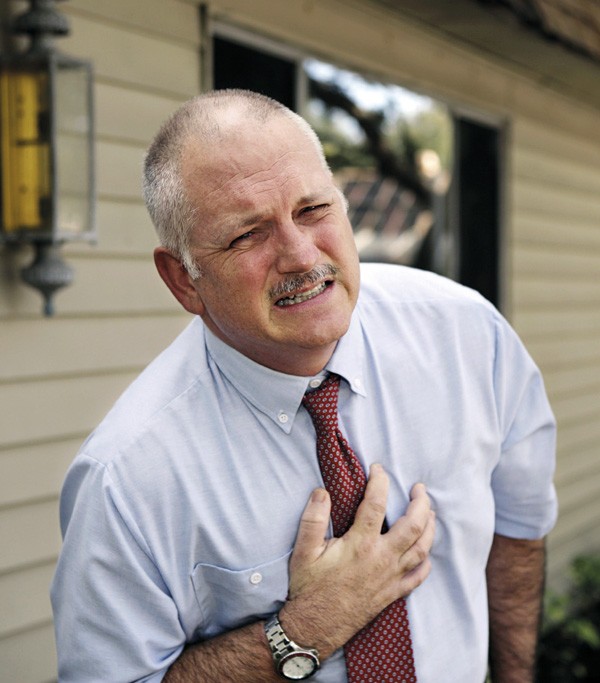 Innovations like the Emergency Telehealth Service have made a huge difference to regional patients getting access to higher level emergency care and in supporting regional health care practitioners (including doctors and nurses).
Rural and regional patients can gain access to specialist diagnostic and management services and in this way 'get into the system'. This is more about innovation in health service design and implementation! Once patients need more advanced investigations and management most take up the opportunity but many don't get access to know what they need in the first place.
CASE REPORT: Ischaemic Heart Disease. "Can you see this patient with atypical chest pain? I think he has musculoskeletal pain but it has continued for the last two days". The patient's history is concerning with more persistent exertional discomfort of late. ECG changes suggest inferolateral infarction (see ECG 1).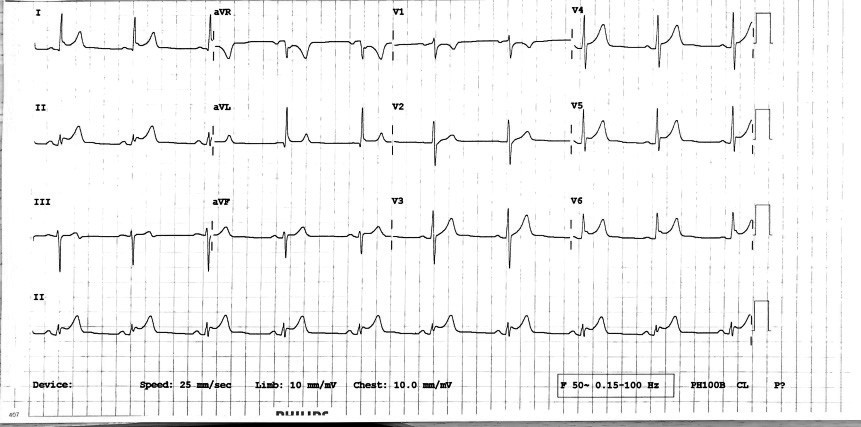 ECG 1: Acute inferolateral infarction
Transfer to Perth for urgent coronary angiography and stenting of a tight right coronary artery stenosis prevents a 'near-miss'. While such clinical challenges are not unique to regional areas, more limited access to specialist support is, as is the tyranny of distance. Mortality rates for coronary heart disease are 1.2 to 1.5 times higher in rural and remote areas than in metropolitan Australia – and there is a higher prevalence of heart, stroke and vascular disease.
SCENARIO 1: Atrial fibrillation and anticoagulation. Appropriate detection and management of atrial fibrillation challenge us everywhere. Regional patients are not acutely sick enough to fly to Perth as an emergency but this clinically serious condition requires assessment and management.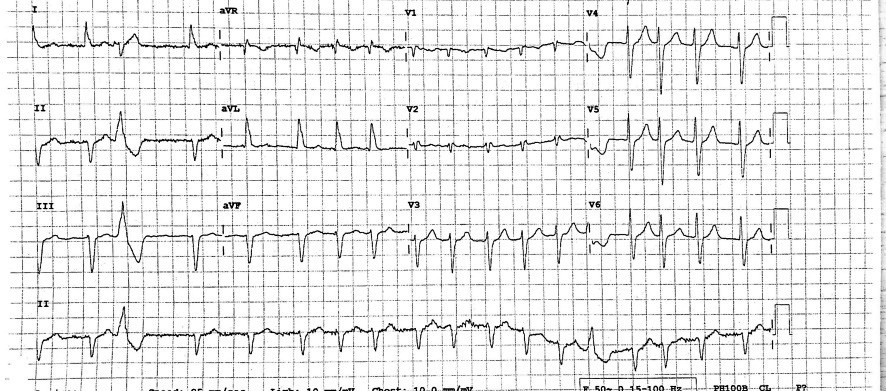 ECG 2: Atrial fibrillation
In a recent article from WA by Bellinge et al, The impact of non-vitamin K antagonist oral anticoagulants (NOACs) on anticoagulation therapy in rural Australia (MJA 2018; 208: 18-23) the authors identified that in regional WA "…about one-third of patients with AF and with an indication for anticoagulation therapy (according to their CHA2DS2-VASc score) received no anticoagulation therapy. The authors added that "…the transfer of evidence-based knowledge into rural clinical settings remains difficult…"
SCENARIO 2: Aboriginal cardiology. The high prevalence of ischaemic heart disease, diabetes, cardiac failure, atrial fibrillation, rheumatic heart disease and coronary risk factors in Aboriginal patients challenges optimal health outcomes in regional areas.
Northam Health
Access to expert cardiology assessment and care is important in achieving better outcomes in heart failure, valvular disease, obesity, secondary prevention and risk factor management. Population and primary healthcare services also have a key role in these increasingly prevalent and challenging clinical problems.
Specialist testing services including echocardiography and Holter monitoring and detailed lung function testing, offered locally, support improved clinical care.
Many health service initiatives, such as telehealth and digital health, have been implemented or are being trialled to address the tyranny of distance – while these initiatives are valuable, they are best seen as a means to augment and complement face-to-face clinician services, rather than substitute for them.
Funding barriers impact on optimal care – siloes exist between the public and private sectors, the GP and Specialist funding and service models of Medicare, Commonwealth and State funded health services. Addressing these challenges offers some of the greatest opportunities for health service innovation and development for regional specialist service provision.
The teaching of medical students in Northam since 2013 has added challenge and reward for medical practitioners here and augers well for increasing the local medical workforce as post grads are more likely to return to rural locations
Further reading:
Australian Institute of Health and Welfare (2016). Australia's Health 2016. Australia's health series no. 15. Cat. No. AUS 199. Canberra. AIHW: Page 248-9
Dr Tony Mylius has been a Clinical Cardiologist for over 20 years. From 2010-2013 he worked as Regional Medical Director for the WA Country Health Service (Wheatbelt) and has been on the Department of Health Cardiovascular Health Network's Executive Advisory Group since 2012. He is Assoc/Prof in the Rural Clinical School of WA.
Disclaimer: Please note, this website is not a substitute for independent professional advice. Nothing contained in this website is intended to be used as medical advice and it is not intended to be used to diagnose, treat, cure or prevent any disease, nor should it be used for therapeutic purposes or as a substitute for your own health professional's advice. Opinions expressed at this website do not necessarily reflect those of Medical Forum magazine. Medical Forum makes no warranties about any of the content of this website, nor any representations or undertakings about any content of any other website referred to, or accessible, through this website.