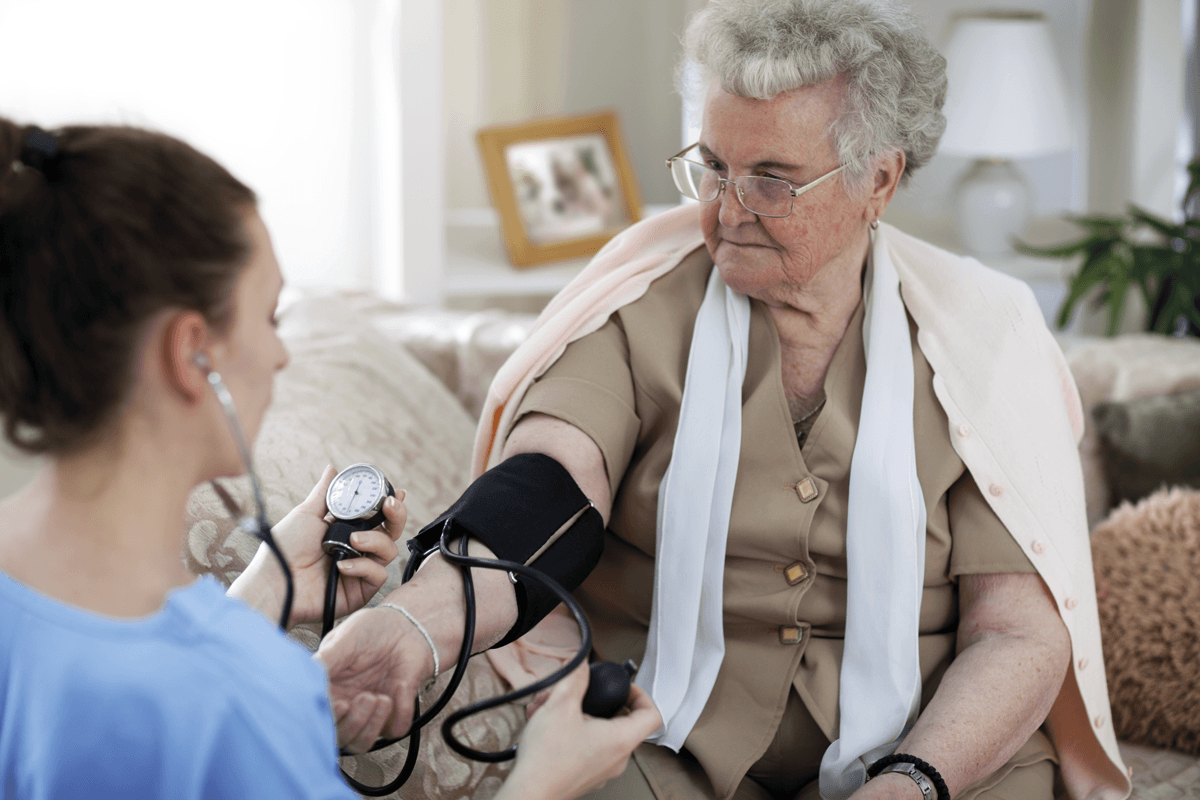 ED: Person Centred Care (that leads to greatest happiness, a good life) is often not well implemented. The terms of a 'good life' must often be set by those in Residential Aged Care – GPs are well suited to dealing with any complexity.
Good care in Residential Aged Care (RAC) starts with understanding what "good" residents would wish for themselves. What is a good life and happiness to a person no longer living independently? High levels of cognitive decline in the RAC population means we must consider what constitutes a good life in their terms.
Family, friends and food often rate high. Dignity (sensitive attention to continence issues and personal care) is paramount. As is respect for autonomy within each resident's capacity.
The contribution of a resident's families and friends cannot be understated but good intentions can also be misdirected, something that clinical care providers must become aware of and address. Desertion, over attentiveness and family discord can be equally damaging.
Do not underestimate the role of the Aged Care Facilities to the good life of residents. Dignified personal care and attention to issues such as continence, pain and other distress are the foundation without which the good life cannot exist.
Multiple comorbidities are the rule for residents entering RAC and quality of life depends upon a good health maintenance program. No longer is it enough to just respond to requests for attention to things that go wrong. There needs to be a consistent program of cycles of assessment, planning and case conferencing to consolidate the good life and happiness of the resident.
Seven years ago, we considered these issues and developed a model of care with three goals. These are maintenance of quality of life, minimisation of suffering and inclusion of the residents (where appropriate) and their family in the conferences (to help them understand and to establish a conversation about advanced care planning).
To achieve Collaborative Health Care (CHC) a private practice entity where GPs and Nurse Practitioners (NP) work together was formed. Each resident has a GP and a NP who collaborate in real time to develop the care model for each resident and work towards achieving the goals set.
It became evident early there was a need for clinical advice from the team at all hours and an after-hours advice service was implemented. This has been helpful in directing the clinical need of the residents and reducing unnecessary ED visits for trivial and futile issues. Though not funded through Medicare we have been able to support it internally.
The recurrent cycles of assessment and planning carried out by the NPs enables clinical status change to be identified and addressed early. This enables priority to be given to how the resident feels, maximising their quality of life.
We have found that early interaction with the family is paramount so we can all be on the same page with the same realistic expectations. Advanced care planning has become an essential part of the conversation with the family and is indeed the game changer in terms of being able to maximise the quality of life of the resident.
When their inevitable deterioration occurs to shift in focus is to minimise suffering. We have to be competent, in fact expert, at providing palliative care appropriate to the person and this is achievable within the collaborative structure.
The final KPI for good clinical care in aged care is that the family grieve well when their loved one dies and return to living their own good life. This is best achieved by maintaining the good life for their elderly, and can focus on minimising their suffering as it occurs.
We believe through experience this requires a team approach and a dedication to person centred care.
For the 'nuts and bolts' of how this model works, we can refer you to Dr Blackwell who can discuss his private practice model.
Author competing interests: the author works in aged care. Questions? Contact the editor.
Disclaimer: Please note, this website is not a substitute for independent professional advice. Nothing contained in this website is intended to be used as medical advice and it is not intended to be used to diagnose, treat, cure or prevent any disease, nor should it be used for therapeutic purposes or as a substitute for your own health professional's advice. Opinions expressed at this website do not necessarily reflect those of Medical Forum magazine. Medical Forum makes no warranties about any of the content of this website, nor any representations or undertakings about any content of any other website referred to, or accessible, through this website.