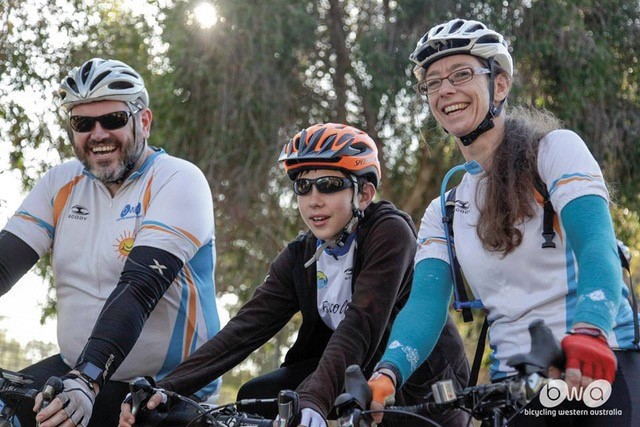 Why am I and my colleagues involved in the Hawaiian Ride for Youth? Suicide is the biggest killer of young Australians. Too slowly, our society is realising that mental illness is an issue that people suffer from, rather than a personality or character flaw from which there is no escape. The feelings of isolation, despair and hopelessness are not just a normal part of growing up.
The Hawaiian Ride for Youth is known as one of Australia's best leading charity and fundraising events, and has been growing over the past 17 years, raising funds to support counselling services in our high schools and communities, both rural and urban.
School visits which encourage kids to speak up if they are finding life hard, or to offer help if the need arises have profound impacts on the children as well as the teachers and parents.
One-on-one counselling is available, with face-to-face consultations where possible, and web counselling where necessary. Access to this service has been increasing into areas of significant unmet need.
But the ride is about much more than raising funds. I saw my own kids bright with new compassion for themselves and their friends after a school visit by Youth Focus.
During Ride Week in 2018 I sat next to a young man in a rural gymnasium (in all my Lycra glory) who was clearly transfixed by the revelation of a real life story being shared up the front: not by a trained psychologist or evangelist, but by a successful businessman – a person you would never guess had struggled with inner demons.
The young people and their teachers recognised that we were visiting their small town not for our own profit or glory. We were there to help because we care.
The care doesn't stop with the young people. We chatted and shared with their parents, with their teachers. And with each other.
Yes, riding 100km against the Geraldton wind in 46 degree heat was tough. But the experience of teamwork and camaraderie, as well as conversations about topics not normally shared with our close friends, let alone people from all different walks of life, made it a very fulfilling and refreshing journey.
The leading causes of death and impaired quality of life in Australian adults are related to smoking and obesity. Both can be treated, but it is preferable to prevent them.
Dysfunctional coping mechanisms for anxiety and depression frequently involve food and drugs. I can't do much about the latter, but the medical profession can help change habits, help with goal-setting and finding a sustainable long-term healthy diet.
Perhaps if the Hawaiian Ride for Youth is successful in reducing the burden of mental illness in our young people, there will be a reduced need for our weight loss services in the long term.
ED: The 700km Hawaiian Ride for Youth takes place on March 26-30.
To donate: https://www.rideforyouth.com.au/donate/