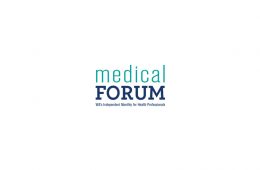 United we stand
Australia's general practice peak bodies have banded together to boost their lobbying power and provide a consensus opinion on important matters affecting general practice. The national group, called United General Practice Australia, is an amalgamation of leaders from the AMA, RACPG, Divisions (Australian General Practice Network), Rural Doctors Association, General Practice Registrars Association, and Australian College of Rural and Remote Medicine. Highest on their agenda is a call for an extra 100 national GP training places, international medical students, and national accreditation.
Gap gaffs downplayed
In early October, federal Health Minister Nicola Roxon promised to crack down on medicos who failed to tell patients about gap fees but the Private Health Insurance Ombudsman has found the number of complaints about gap fees for hospital treatment is small. The Ombudsman received 2,385 complaints in the 12 months to June 2008, which was 45 (1.9%) more than the previous year. Most complaints were about health insurers (2267), followed by hospitals (133) and practitioners (56). Policy holders with Medibank Private (which has 28.6% market share), made 22% of the complaints. MBF Australia (15.9% market share) policy holders made 28.4% of the complaints and HBF (7.6% market share) made 2.1% of complaints.
Cosmetic cleanup
Speaking of clampdowns, the Australasian College of Cosmetic Surgery (ACCS) is taking aim at inexperienced cosmetic surgeons...
...
Read More...