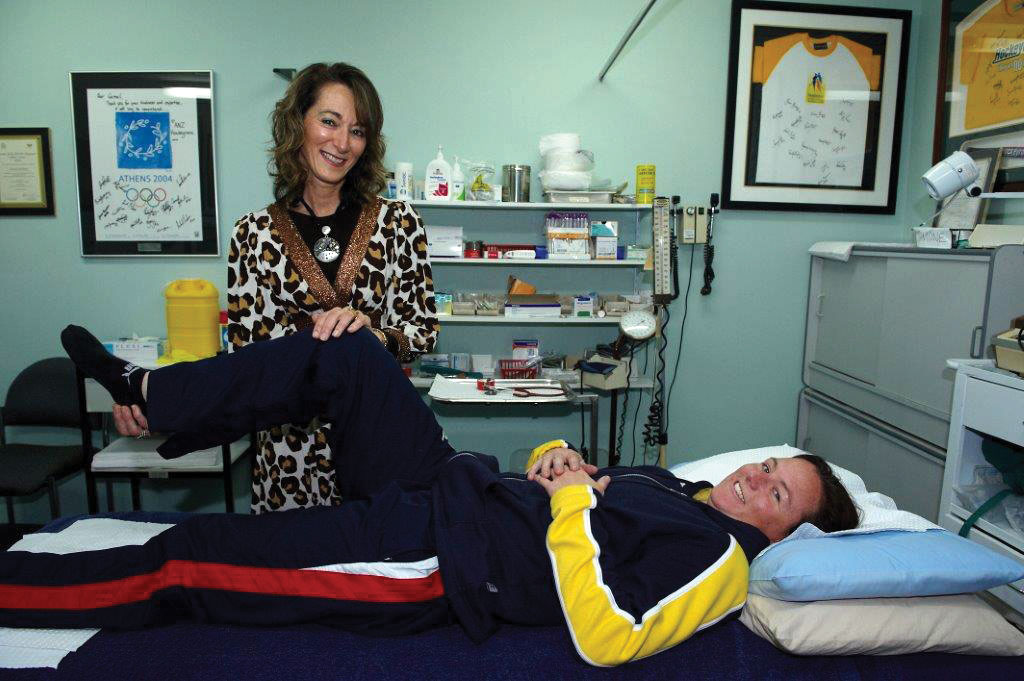 A love of sport and a curiosity of how the body worked led Dr Carmel Goodman into the fledgling specialty of sports medicine where 30 years later she is the chief medical officer of the Western Australian Institute of Sport.

Dr Carmel Goodman is happy to be the bad cop. She's also happy to keep a secret. She regularly tells the athletes in her care that if they ever have a problem, come to her.
"When an athlete is injured or has a medical problem that may prevent them from training, they are concerned that telling their coach may mean the coach perceives them as being weak or it may impact their team selection," Carmel explains. "I tell them 'don't go to your coach, come to me and then you can tell them Carmel says you are not allowed to train'. I don't mind being the bad cop."
Especially if it's in the service of helping an athlete be their best.
Challenging and stimulating is how Carmel describes her chosen field of sports medicine. It may not be the same kind of pressure as an accident and emergency room but there's major pressure for athletes to consistently perform well and come back from injury as fast as possible.
As the chief medical officer of the Western Australian Institute of Sport (WAIS), it also requires a calm and firm hand to navigate the, often, competing attitudes and priorities of coaches and parents, let alone the athletes. Like a United Nations ambassador, Carmel's negotiation and diplomacy skills regularly get a good work out.
WAIS works with between 200 and 250 elite and developing athletes in a daily training environment for a dozen different sports including cycling, swimming, wheelchair basketball, water polo, sailing, diving and athletics. It also works with individual athletes to support them in Olympic and Paralympic programs in other sports.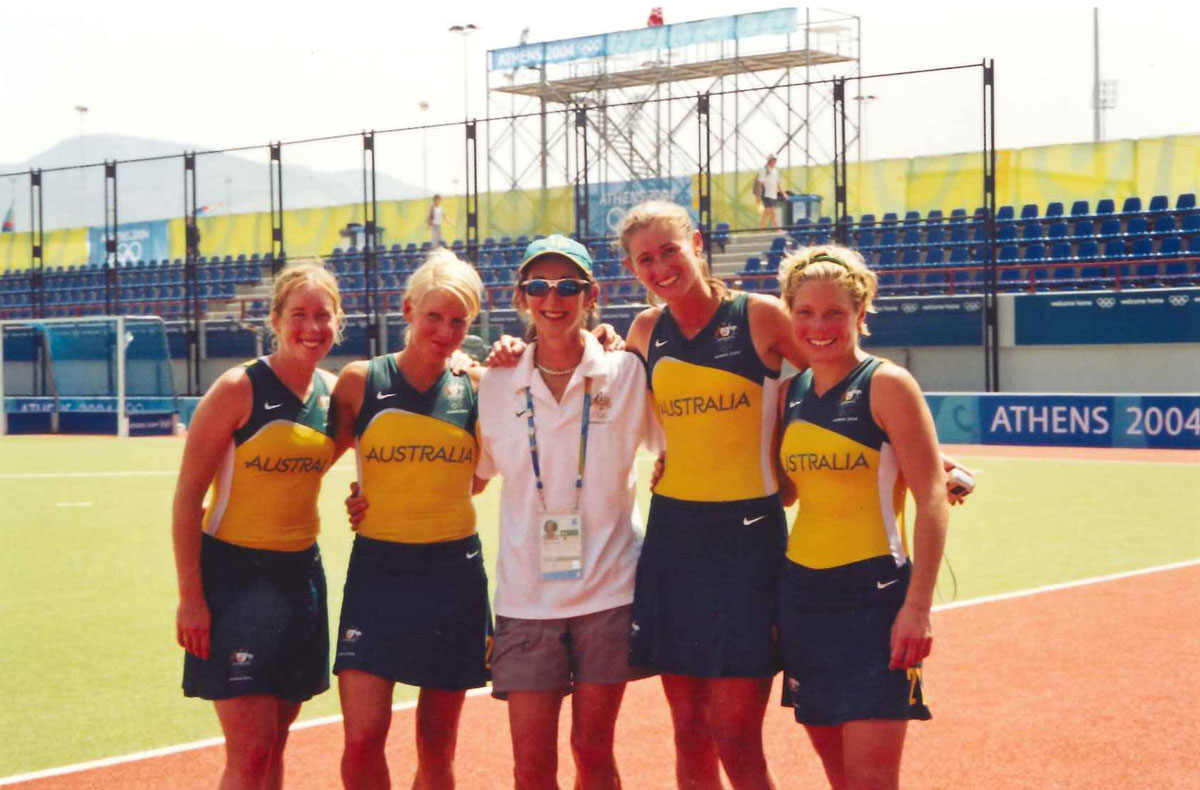 Trial by fire
"I got my baptism of fire working with Ric Charlesworth and the Australian hockey team in 1998 before the Sydney Olympics, where the Hockeyroos won gold," she says. "As one of the most successful Australian coaches of all time and a medical doctor, Ric constantly challenged me and prepared me for contributing as part of an off-field team of coaches, psychologists, dieticians, exercise physiologists and physiotherapists in an elite sporting environment.
"Over the years I've worked with some challenging coaches, especially ones who have a different philosophy around training, such as coaches from China and Russia who train in a vastly different way.
"I'm happy to make the hard decisions and have those uncomfortable discussions. What I also find incredibly gratifying is that the athletes appreciate that.
"The flip side is that whatever is going on – whether it's an injury, illness or psychological problem – working as a sport and exercise physician with elite athletes, decisions are never black and white. Sports medicine can be an inexact science."
A careful balancing act is often required too. In the average person, six weeks of no training, rest or taking it easy for a hamstring injury is doable if an inconvenience. For an athlete in training, that's an exceedingly difficult conversation to have.
"We're always pushing the boundaries of what would be strictly medicine by the book. We have to get inventive to find other forms of activity to try to get an athlete back training slightly sooner than the book but not getting them back too soon. That's a real challenge."
Keeping the athletes' confidences is a big part of Carmel's work. She needs the dozens of athletes under her care to be honest with her and she constantly reminds them that all their conversations are 100% confidential.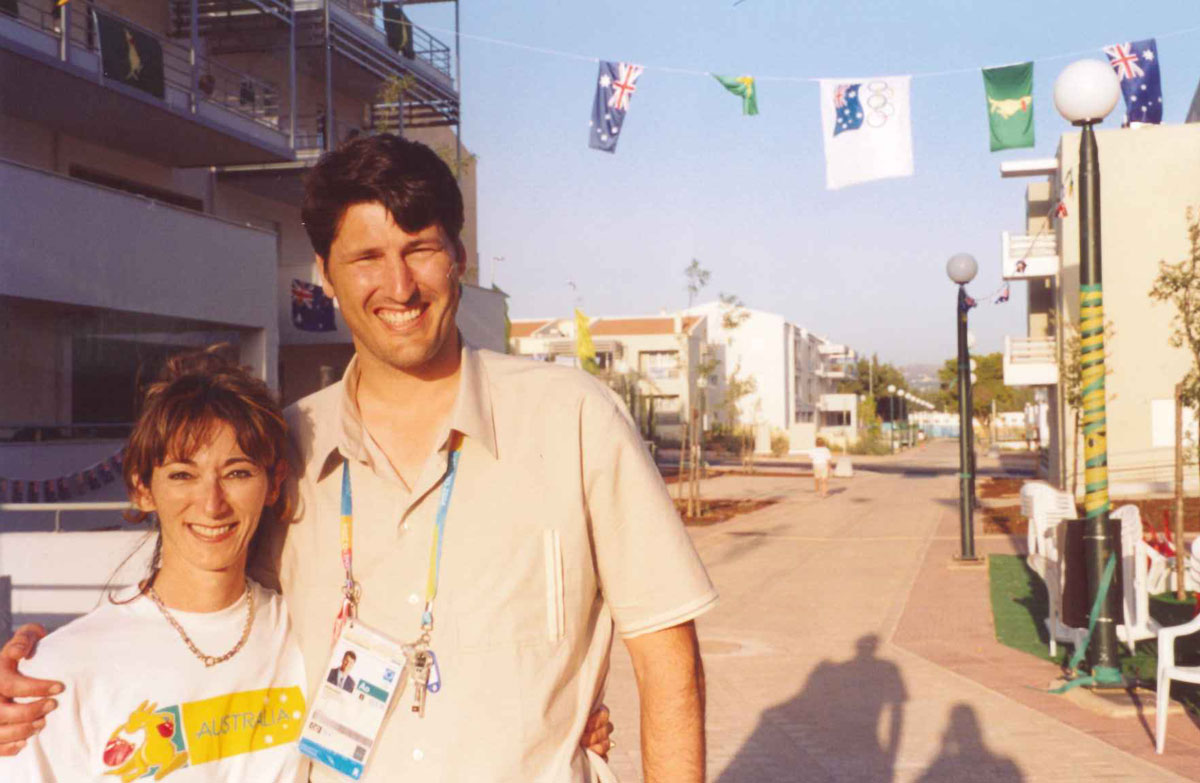 Loyalty essential
"I have never betrayed a confidence of an athlete. I've always been honest and negotiated with someone if there has been an issue that would impact their performance or the performance of the team. The athletes know my loyalty is to them and because of that they are comfortable confiding in me."
Originally from Johannesburg, South Africa, Carmel migrated to Australia nearly 40 years ago. She still has enough of an accent to notice. Concerned about the political situation, Carmel and her husband, radiologist Jonathan Cartoon, moved to Perth in 1990.
Carmel has always had a passion for sport and after qualifying as a doctor undertook a doctorate in exercise physiology and found herself specialising in sports medicine, which was still a very new discipline.
From her early years, Carmel's career has always been a mix of practice and academia. On arrival in Perth she took a position at UWA in exercise physiology. She continues to be involved in lecturing and postgraduate research supervision in sports medicine.
She was named chief medical officer of WAIS in 1990 and has been a team doctor at Olympic and Commonwealth Games since 2000. In 2006, she was awarded the Sports Medicine Australia medal for outstanding contribution to a team in the field of sports medicine.
In 1998, Carmel became the team doctor for the Australian hockey team. Hockey is one of the sports which has its national training base in WA. Throughout, she has kept a clinical practice, which eventually turned to working largely with elite athletes as well as recreational athletes.
"Combining research and clinical practice is a lovely mix. Working with elite athletes guided my research interests, which then translated into clinical practice in elite and recreational athletes. Particularly in the areas of iron deficiency and the impact of different phases of the menstrual cycle and oral contraceptive use on performance.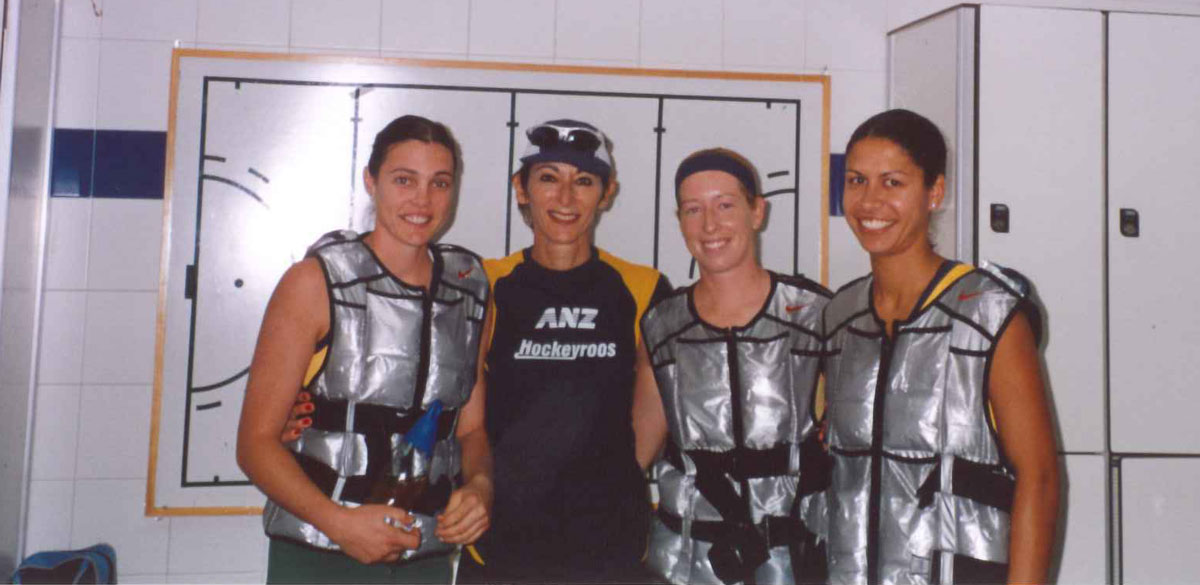 Research support
"Other research areas which translate to clinical practice involve overtraining and chronic fatigue in elite athletes and ergogenic aids such as caffeine and creatine."
Working with WAIS has also allowed Carmel to collect and study large amounts of training data from the elite athletes who train at the Mt Claremont facility. This has included everything from heart rate monitoring to muscle mass testing.
"It's all done under strict supervision, but we want to know when an athlete goes into a strengthening phase and might be doing weights in the gym, what helps them and what doesn't."
At WAIS, doctors, physios and other related personnel constantly report to Carmel on athlete illness, injury and progress. This is particularly important when an athlete is coming back from an injury. In a central database linked to the Australian Institute of Sport in Canberra, all pieces of information are logged, which includes a minor sniffle through to something major.
Carmel reviews all the charts, regularly checking in with staff if something concerns her or perhaps requires an alternative approach. She's required to write policies and make sure that everyone is adhering to them, whether it's around injections or mental health.
"I meet regularly with the psychologists to discuss the mental health of the athletes. I also meet regularly with the coaches, nutritionists and exercise physiologists in each discipline to discuss what's happening and how people are tracking.
"I love the variety and it's still a real challenge. I also enjoy the diversity and I'm learning all the time, because a lot of what we see is not in medical journals. I learn so much from the athletes because they really know their bodies. They can be really intense about it and I find that I have to listen very carefully to what they say and am constantly using all my knowledge all the time."
The postponing of this year's Tokyo Olympic Games was obviously gutting for all the athletes and staff at WAIS. Carmel feels quite heartbroken for the athletes, especially the ones looking at Tokyo as being their last games shot.
"While we can look somewhat objectively at it and say it's not the end of the world not being able to compete, if you've worked with an athlete for years and they have given up everything just to do this, it is the end of their world.
"It's challenging to keep them motivated and keep their fitness up when the goal posts have moved. Collectively and individually you create a lot of energy working up to an event like the Olympics and then having to find six or more months of that energy and drive is difficult."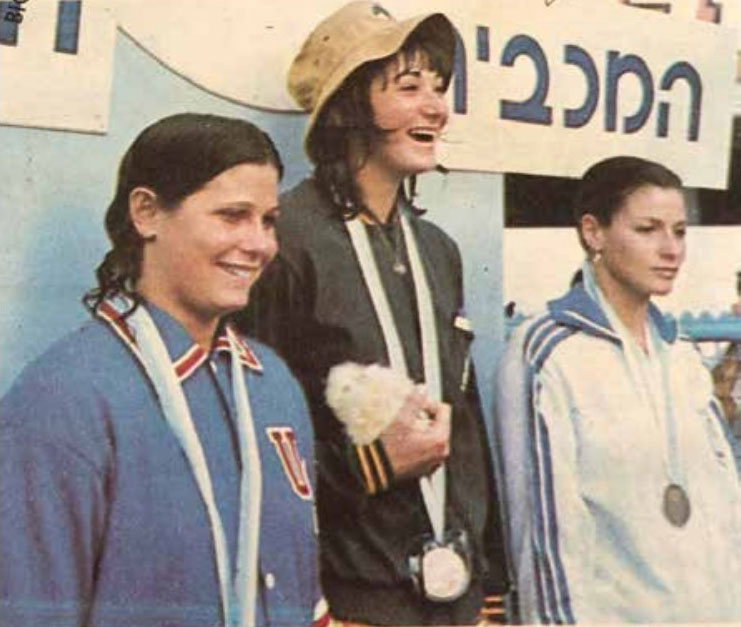 Lived experience
A national level swimmer, being awarded her Springbok colours at the age of 12, created an interest in how the body works and led Carmel into sports medicine. In those days, that didn't mean anything more scientific than taking extra vitamins in the hope they would help with strength and speed.
Sports medicine was still in its infancy, but Carmel knew, somehow, she wanted to become a doctor, find out how the body really works and somehow inject her love of sport into it.
Coming to Australia meant working hard to have hers and her husband's qualifications converted and raising two daughters. Running worked better than swimming around her busy work and family schedule. Ever competitive, she started running with a group, has run a number of marathons and now hits the road a few times a week for fitness.
Cycling is also Carmel's other outdoor passion. She and Jonathan cycle together on weekends and have done cycling trips all over the world including Spain, Italy and the UK.
"Cycling is a great way to see an area. I also run in the places we visit. You see so much more than when you are driving."
Coming close to celebrating four decades of marriage, Carmel says cycling and taking long walks keep the pair connected as does a love of the arts. She says they still have plenty to talk about and are kept terribly busy with five grandchildren.
Jonathan and Carmel met when she was in her final year of medicine and he was an intern. During all the years the pair have been together, the Goodman dinner table has never been short on a medical story or three.
Carmel's brother is a doctor and her younger daughter, Jodi, is a psychiatrist and married to a radiation oncology registrar. Elder daughter Lee-Ann is a lawyer, prompting the now-famed dinner table declaration that there would no longer be "discussions which go below the waist" in an effort to stop shop talk. Sometimes it's ridiculously hard to make that happen.