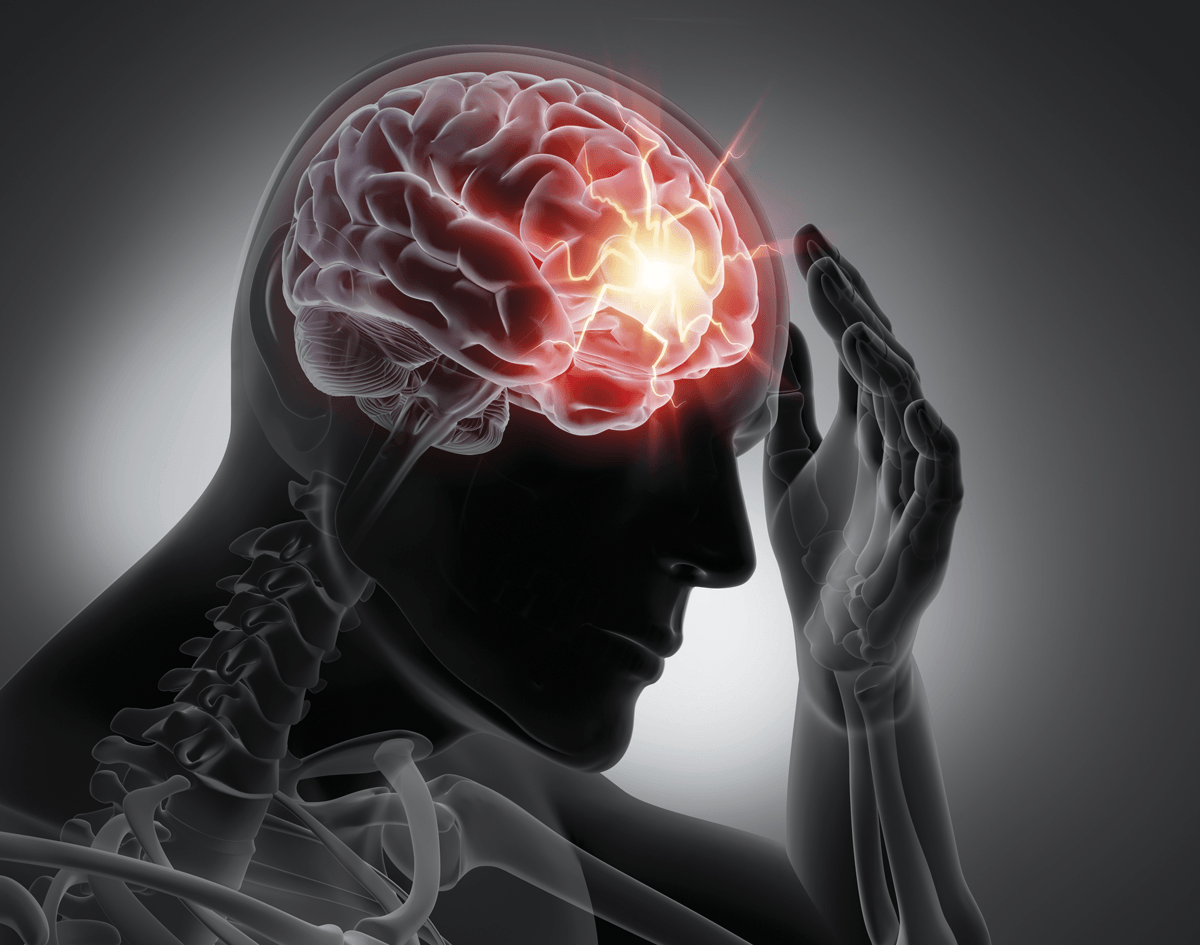 Acute stroke management epitomises how technological advances drive the practice of medicine. The Stroke Foundation says brain cells die at a rate of 1.9m a minute with no blood supply, so being able to start work 'in the field' is a potential game changer (and a reason why Melbourne has a stroke ambulance).
According to neurologist Dr David Blacker, who heads the busiest Australian stroke management centre at Sir Charles Gairdner Hospital, the 'villains' in this story are a lack of resources, a lack of patient awareness, distance and time (but thanks to thrombectomy, time has become less formidable). In fact, the longer time window associated with thrombectomy puts it top of the 'heroes' list, along with the 'ambos' and the doctors who manage stroke cases in WA 24/7.
This is very much a team effort aimed at keeping stroke patients well and out of hospital.
"A lot of this has been driven by clinical trials over the past couple of years that have shown that thrombectomy is definitely better than thrombolysis or conservative management. Two trials have looked at pushing out the intervention window from six to 24 hours and have shown that in carefully selected patients you might still have benefit in the much longer window than was previously understood," David said.
You still need quality imaging close to the patient and some way of delivering images to the neuroradiologist.
"A fine-cut, good quality CT scan done in a country site can often enable us to make a decision about putting the patient into a plane to Perth. You can see if a clot needs removing from brain parenchyma. If there is profound ischaemia, or the brain is permanently damaged then unblocking the artery will provide little benefit."
So brain imaging is looking for large, artery clots, acute brain injury, non-salvageable infarcted brain, acute haemorrhage (a contraindication), and stroke mimics.
The elderly person who doesn't want to bother anyone and goes back to sleep despite the symptoms of stroke may be putting themselves outside the extended window.
David gave an example of how things might work rurally.
Timely intervention
"We had a call from a nursing post in Paraburdoo – a mine worker had had a big stroke in the morning and a very competent nurse was able to give an assessment via links to WACHS and relay the important information to me at SCGH.
"The RFDS chopper transported the patient from Paraburdoo to Hedland and while in flight, I contacted the receiving staff at Port Hedland to tell them what was needed for the use of tenecteplase [off label use, another plasminogen activator inhibitor as used in thrombolysis].
"Within 15 minutes of arriving at Port Hedland, I was able to look at the images they took and give the instructions from Charlies."
The key technology necessary are the scanner and transmitter, not to mention the RFDS plane ready to transport the patient to Charlies for thrombectomy.
"But about 10-20% recanalise with the tenecteplase and when he arrived in Perth about 4-5 hours later he was pretty unscathed!"
He gives the ambulance paramedics a bouquet: "The ambos bring the relative along, which is what we need for consent."
David raised this scenario because the group he is on (the Stroke Care Advisory Group) has been advising all major players for years – WACHS, the Health Department, the teaching hospitals, St John Ambulance and RFDS – and, as he said, "the extended time window has opened the door for all of WA to be potentially available if everything lines up".
Rural sites also have some knowledge of tenecteplase, which is produced from tissue Plasminogen Activator (tPA) by recombinant biotechnology. It is given as a single bolus (or push) for acute myocardial infarction, with recanalisation rates about double (22%) that of another tPA, also given for thrombolysis.
"We are not advocating that rural physicians do this unsupervised in unselected cases. These are the cases where we are going to bring them to FSH or Charlies; where we we have seen the scans and worked out the risks and benefits. The stroke neurologist is accepting responsibility for this."
"We have moved on from Stroke Units to Systems of Care. In the future, it may be possible to administer neuroprotective substances in the field en route, buying more time for the thrombectomy procedure to be performed. In WA we have long distances to travel, which provides a challenge, but also an opportunity to study this approach."
He sees similarities with the Canadian stroke service, particularly the Calgary service which is at the forefront in the world.
David sings the praises of Dr Bruno Meloni and Dr Neville Knuckey and their stroke research group at the Perron Institute where he is Medical Director; their arginine rich peptide neuroprotective drug is highly promising and the most likely candidate as the first proven neuroprotective agent in humans.
Neuroradiologist still the critical first step
The system still needs a good neuroradiologist to read the initial films and someone on hand to do the thrombectomy.
These are part of a cascade of decision makers in the Neurological Intervention & Imaging Service of WA (NIISWA), comprising four interventional neuroradiologists, support staff and a "particularly slick" anaesthetic service at Charlies.
"It has to be a well-oiled service because we are getting five or six stroke calls a day. We assess the inevitable false alarms such as haemorrhagic strokes and seizures, and we are getting an explosion of demand so we have to find funding for extra staff to cover the work load."
Currently they intervene on about 30-50% of cases (up from 5-10% about 5-10 years ago) partly because there has been extensive training in the field for ambulance paramedics in the past 2-5 years.
"You don't want to be activating the plane or dealing with a mimic of a stroke or a little stroke. Instead, a RACE (Rapid Arterial Occlusion Evaluation) score is used to pick the high likelihood of a larger arterial occlusion that will respond to thrombectomy."
"We are moving towards a tissue clock – what we see on the CT – up to the 24 hours window of opportunity."
"Mind you, you can have someone with a big fat clot, lousy circle of Willis and a bad metabolic state that if you unblock the artery at 20 minutes it doesn't matter much because the brain is already irreversibly damaged."
"At the other end of the spectrum you might have someone who has developed good collaterals, and has a good circle of Willis – perhaps someone who will benefit from clot retraction 16, 18 or 24 hours down the line. Rather than be limited by time we are trying to intervene at the longer time interval where patients might benefit."
Different blood biomarkers have come and gone, particularly working out if it is a haemorrhagic or thrombotic stroke but imaging remains the key.
Logistics are important
"The Calgary stroke service is central in a circular shaped metropolitan area, whereas we have 150km of urban sprawl along the coastline with two services at FSH and Charlies."
The FSH service only works in-hours. So Charlies gets the whole state after hours. They try to discharge patients to FSH the morning after any procedure to relieve bed pressure. Joondalup is investing in some services, with a similar 'decanting' of patients back to Joondalup from Charlies.
David is not fazed by the expense of flying someone to the Perth service.
"It is also expensive having someone sitting in a hospital bed waiting for three months for a nursing home bed. There has been a cost benefit analysis done already in Australia and overseas. Thrombectomy is the most potent treatment in terms of effect in all of medicine – it has a NNT [Number Needed to Treat to see benefit] of 2.4."
As if to emphasise, David has a good story from Midland hospital.
"Dr Tim Bates recently saw a woman in her 30s, 7/52 pregnant, with a metallic heart valve, and probably subtherapeutic Clexane. She had a stroke mid-morning, the husband whizzes her in his car to hospital and Tim travels with her in the ambulance to 'Charlies' and within 41 minutes she's in hospital with a catheter in her arm extracting the clot from her brain. (It is relatively contraindicated giving thrombolysis in a woman who is pregnant.)"
Burnout of stroke staff
David came back from his stroke fellowship in the US in 2003 when thrombolysis was just starting but since then, it has gone the way anticipated. He describes it as "hard work, pretty intensive".
Put yourself in the shoes of someone doing the clot retraction. They access the femoral or radial artery, feed a fine bore catheter into the neck past elongated or angulated arteries, then pass a smaller catheter inside it into the cerebral circulation. Using a stent retreiver they grab the soft friable material that is the clot and, using a suction technique, draw it out. David said the people who do this "are world class".
He adds more staff is needed.
"Our juniors are getting frazzled and burnt out. It is not uncommon to get multiple stroke calls within a shift, or 2-3 simultaneous calls in the night. And it is not unusual to see consultants coming in at night to help out. We are putting in business cases and other arguments to try and get a stroke registrar based in the hospital as well as a neurology registrar. We are after a good solid medical registrar who is interested in the neurosciences."
"One thing we struggle with is that stroke was pretty interesting and sexy when all this started, but now it is becoming hard work and a lot of trainees are getting interested in less time-critical sub-specialty areas."
"The toughest thing is knowing when to stop."
David is talking about older people with co-morbidities. They might be able to remove the clot but if the patient has to go to intensive care for blood pressure monitoring or suchlike, they might have lost the race.
"The ethics of pushing people with advanced aged and multiple co-morbidities is hard", he said.
An Advance Health Directive may need to be taken into account too.
"It has to be discussed. One of the problems is we can intervene so tremendously with stroke. People may set up their AHD believing all strokes end in a bad outcome. I do urge the junior staff to take some time, speak with the relatives, see what everyone wants – maybe a non-interventional approach is appropriate."
On top of all this is modifiable risk factors such as AF, thromboembolic disease, alcohol and tobacco intake, hypertension etc. Either way, time is not on their side.
Admission to clinical trials
Research is a drawcard to specialists. David said the big issue at present in WA was the lack of legislative guidelines to cover enrolment of subjects into clinical trials using proxy consent.
"There is currently legislation before parliament to try and sort that out. As it stands at present, even if a surrogate can give consent to undergo a procedure, there is no structure for them to give consent to undergo a clinical trial."
"If there's a patient with a dysphasic stroke that you want to put into an international trial of a neuroprotective agent, we don't have anyone authorised to give legal consent."
Dr Gary Geelhoed is leading the charge through the translational research network.
Facts & Figures
In 2017 the Stroke Audit, across 127 hospitals said regional Australians are 19% more likely to suffer a stroke than their city counterparts and the Stroke Foundation said the report showed a rural-metropolitan divide.
About 82% of over 3000 audited strokes were 'ischaemic'. About 12% of strokes were classed as 'haemorrhagic' for which thrombolysis or thrombectomy were contraindicated. About 6% of strokes remain undetermined.
Clot retrieval. Research has shown benefits of clot removal (endovascular thrombectomy) in carefully selected patients up to 24 hours after the onset of stroke symptoms. Reducing benefits over time means that treatment still needs to be as fast as possible.
In WA, about 36% of patients reach hospital in the 4.5-hour window for thrombolysis though availability of thrombolysis in WA is just 31%. Thrombolysis is delivered in 13% (2017) of cases. The earlier the treatment is delivered the better the outcome for the patient. Thrombolysis given in hospital within 60 minutes is 30% of suitable cases in WA (compared with 62% UK and 59% USA).
The aftermath. In 2015, a national audit of stroke units showed that 35% of patients did not receive a discharge care plan, 41% did not receive a rehabilitation assessment and 30% did not receive risk factor education. This is despite 77% of metro patients receiving Stroke Unit Care.
About 80% of patients are independent prior to admission.