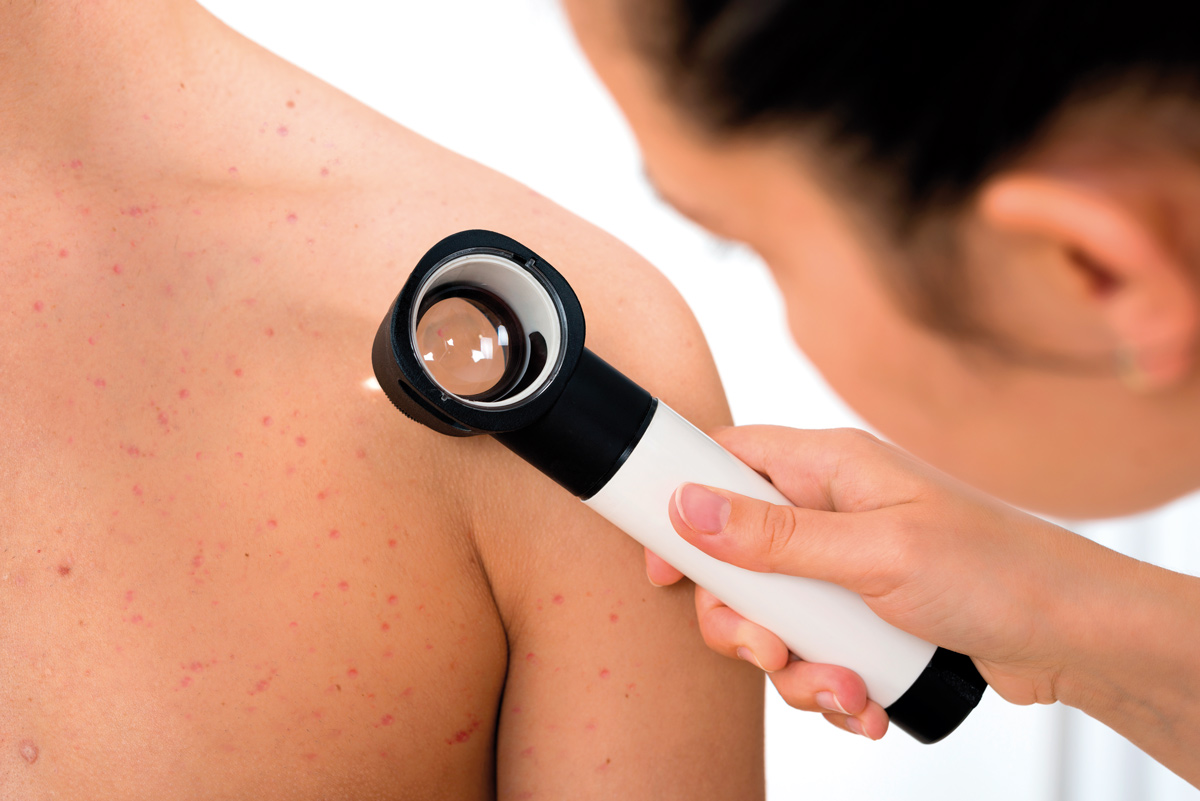 Topical therapies are the mainstay of treatment for solar keratoses, especially on the head and neck, given the frequent need for field therapy rather than spot treatment.
Of all the available options, 5-fluorouracil is the most used and has stood the test of time. A recent study compared four treatment approaches in patients with solar keratoses over a 12-month period and found that 5-fluorouracil was superior (74.7% clearance rate) to imiquimod (53.9%), photodynamic therapy (37.7%) and ingenol mebutate (28.9%).
There are various regimens when using 5-fluorouracil cream for solar keratoses, most commonly twice daily for 2-3 weeks. Patients can choose to treat a facial cosmetic unit one at a time or the whole face at once. The former offers better tolerability making it more likely the patient will use it again in future.
It is essential to educate patients that an inflammatory response is required to ensure that the treatment is efficacious. Erosions, ulceration or oedema can rarely occur, and patients should be warned to cease therapy if these occur.
Imiquimod 5% cream has its place in treating solar keratoses, particularly in patients who cannot tolerate 5-fluorouracil. It is usually applied three times weekly for four weeks. Patients will also experience an inflammatory reaction, although it tends to be more marked and exudative compared with 5-fluourouracil. Patients occasionally experience influenza-like symptoms.
Photodynamic therapy (PDT) is where a photosensitising agent is applied to the skin, which is selectively taken up by premalignant cells, causing toxicity when activated by light. Traditional PDT can be uncomfortable, but the advent of daylight PDT has resulted in better tolerability. This involves applying the agent and instructing the patient to sit outdoors under direct sunlight for two hours.
Ingenol mebutate gel has been discontinued in Australia due to reports that it may paradoxically increase the risk of skin cancer in treated areas.
5-fluorouracil, imiquimod and traditional PDT can be used for treating superficial basal cell carcinomas and in situ squamous cell carcinomas. Compared with solar keratoses, the regimens are longer, i.e. twice daily for four to six weeks with 5-fluorouracil and once daily for five days a week for six weeks with imiquimod.
Warn patients of a more marked inflammatory response as this can cause premature cessation. Although reported success rates are in the order of 80%, these treatments should be used with caution, especially on the face and scalp given the risk of follicular extension in these tumours and the possibility of mixed histology tumours. Surgical excision remains the preferred option in these instances.
Key messages
5-Fluorouracil cream remains the most effective topical agent for treating premalignant skin disease.

Duration of treatment, tolerability, ability to self-administer and cost need to be considered when selecting a topical agent for patients.

Use topical therapies with caution for treating superficial malignancies in the face and scalp.
Questions? Contact the editor.
Author competing interests: Nil.
Disclaimer: Please note, this website is not a substitute for independent professional advice. Nothing contained in this website is intended to be used as medical advice and it is not intended to be used to diagnose, treat, cure or prevent any disease, nor should it be used for therapeutic purposes or as a substitute for your own health professional's advice. Opinions expressed at this website do not necessarily reflect those of Medical Forum magazine. Medical Forum makes no warranties about any of the content of this website, nor any representations or undertakings about any content of any other website referred to, or accessible, through this website.