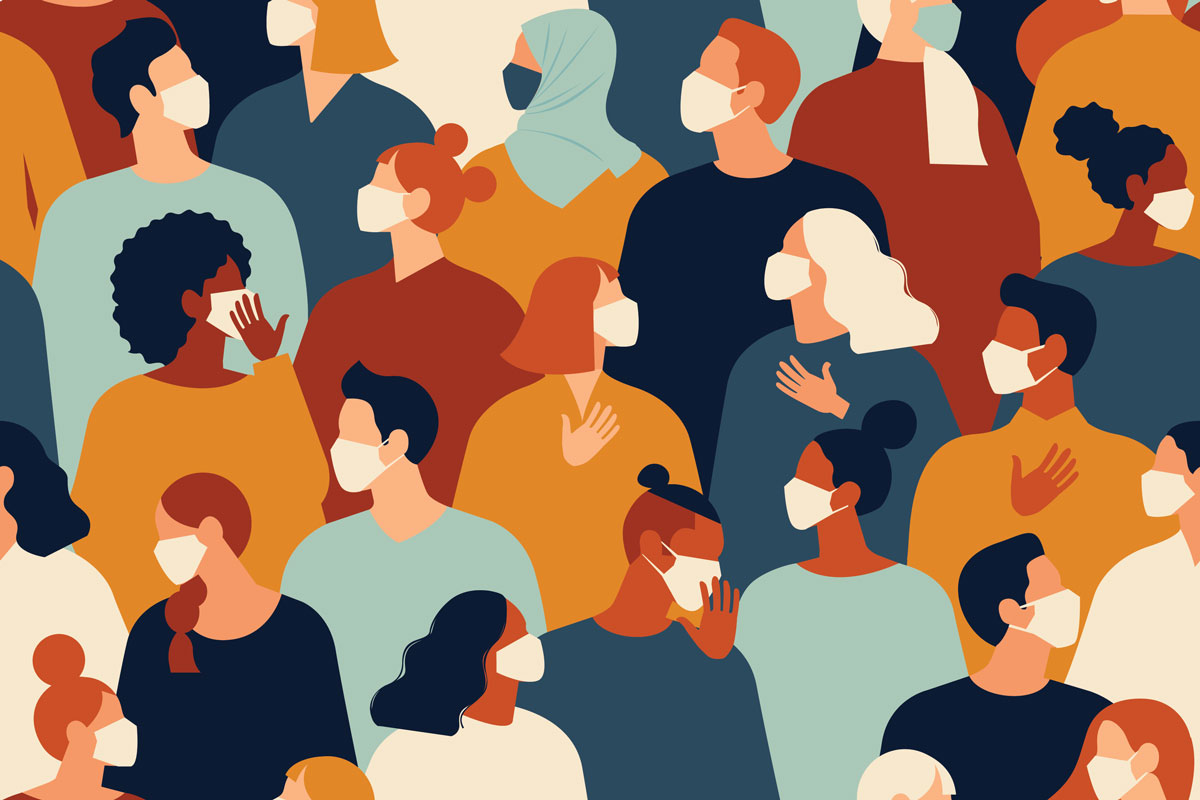 Western Australia has, so far, been successful in controlling COVID-19 cases, largely due to Western Australians adherence to the social distancing measures, the state's relative isolation, lack of population density and the work of contact tracing.
Contact tracing may have become part of the colloquial in these COVID times yet it is a well-established process in controlling the transmission of notifiable infectious diseases.
In essence, contact tracing is investigative work seeking the source or index case of an outbreak and methodically identifying all possible contacts of a positive case, interviewing them and ascertaining in granular detail all of their interactions, then contacting and assessing each possible contact and, depending on their risk of infection, having them placed in quarantine.
To understand how the process works in Western Australia, Medical Forum spoke with the Clinical Lead of Public Health Operations for COVID-19 at the WA Department of Health, Dr Ben Scalley.
Every time a positive case of COVID-19 is identified, the contact tracing team at WA DoH is notified and the process of contact tracing begins Dr Scalley said.
While COVID-19 has presented contact tracers with a novel disease to trace, the fundamental processes of tracking cases and contacts is the same as used elsewhere in public health and was used during the recent measles outbreak.
According to Dr Scalley, once a case of COVID-19 has been confirmed, his team looks at the movements of each case in details and the people they have been in contact with. These contacts may be the obvious contacts from the household, workplace and social contacts to the less obvious such as those from the use of shared facilities including bathrooms.
"When a close contact is established, they are notified and put into quarantine for 14 days from the time of their exposure. We then monitor them for symptoms so that if they become unwell, they are isolated at home stopping the chain of transmission," he said.
The radical change for the tracing team during CVOVID-19 is its size. From a core team of 25 it has increased to 170 at the peak of the pandemic. The team is primarily nurses and doctors who have received specialised training.
Dr Scalley attributes success in flattening the curve to the population taking the disease seriously, which has made his team's work all the more easier.
"The good thing is that people within the state have taken to the social distancing measures. People are taking quarantine seriously when they were asked to quarantine, when they came back from overseas, or when they are a close contact of a confirmed case.
"All these measures have meant that for some people, it's actually much easier to contact trace because they have been at home or in a hotel. If the social distancing measures weren't in place, there may be a lot of extra people to perform contact tracing on.
Although the state has had relatively few cases, each investigation can take days, especially if people were unaware they were infectious or did not quarantine.
"Often the conversation with the person initially might be up to two hours longer and might require quite a few clarifications," Dr Scalley said.
"If someone asked you exactly your movements from about a week ago, it might take a little while to recall. And then talking to all the different contacts, that might take a number of hours.
"There's a lot of skill in prompting people with the right questions, such as asking them to look through their financial records to confirm where they may have been.
"Then we're checking in on the confirmed cases every day until no longer infectious and all of the quarantined contacts for 14 days. There's a lot of work that goes into each one of the more than 500 cases we've had so far."
Dr Scalley told Medical Forum the confirmed cases are often easier calls to make, as they've already been tested and have assimilated their new normal. Whereas the contacts of confirmed cases are usually unaware they have been in close contact with someone who was infectious.
"That's quite a hard conversation to have, telling someone to essentially take a break from their life for 14 days and stay home.
"The vast majority of people we speak with are accepting of this even though we're causing a massive inconvenience to their life in quarantining but understand the broader context, the broader benefit to all West Australians."