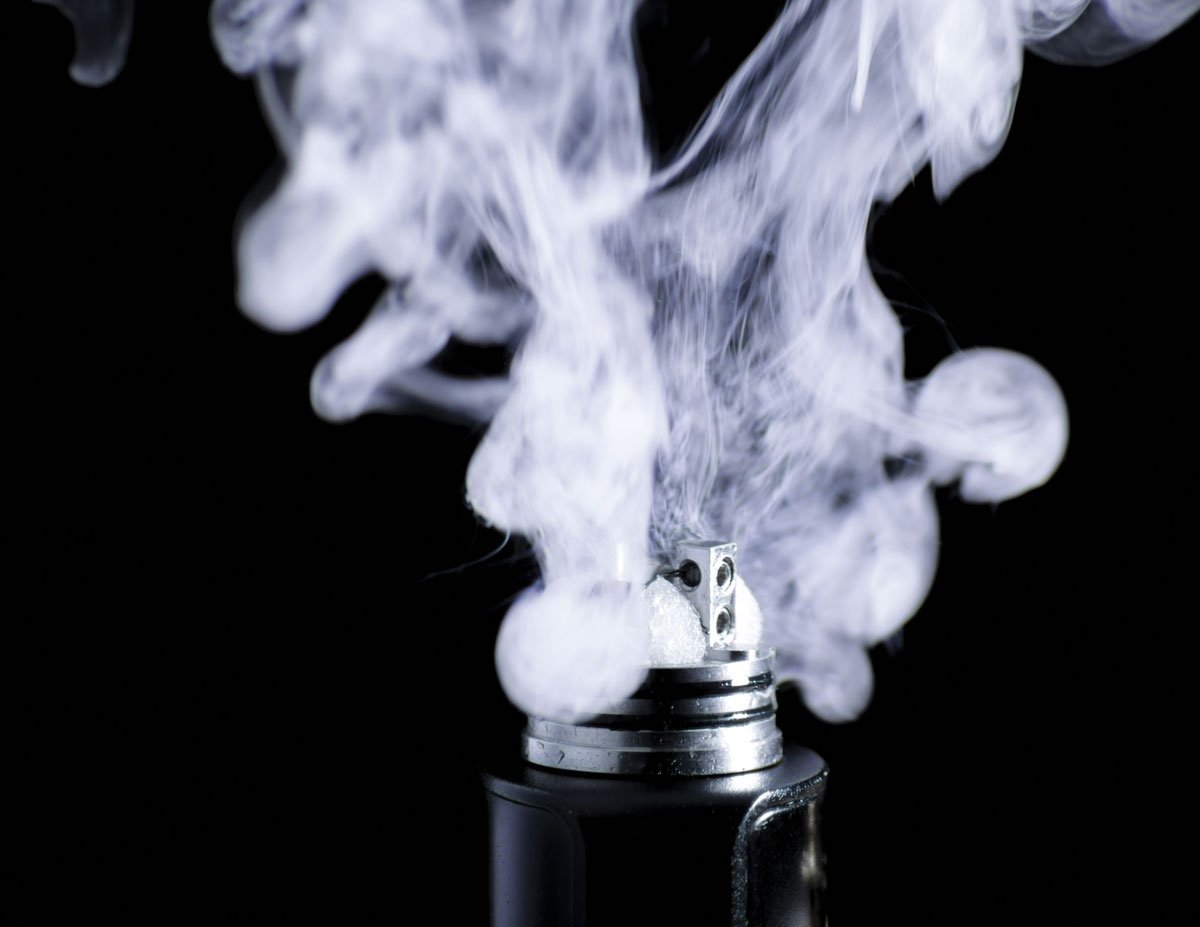 Nicholas Wood from Cancer Council WA says it's safer to keeping the focus on proven methods for smoking cessation.
Buoyed by an addictive nicotine-based recipe, e-cigarettes and other novel products are proliferating, notably among young people. It's important to point out that here in Australia these products have not been approved nor recommended by the Therapeutic Goods Administration.
A minority of advocates argue that e-cigs are harmless, and that they could be "the missing cessation element" for individuals wanting to quit smoking. For some then, there may be questions at large.
While no long-term data is available, there are concerns regarding their safety. Nicotine has been linked to cancer, cardiovascular, respiratory, and brain development issues. Even flavourings in 'non-nicotine' e-cigs have been found with traces of carcinogens.
Large reviews conclude then that e-cigs are likely to be detrimental to health, only the degree to which is yet unknown. Further research will likely show.
As a cessation aid, the evidence for e-cigs is mixed. There is limited evidence of successful long-term cessation, and short-term success is varied too. Australian data shows that only 13% of young adult e-cigs users do so for smoking cessation. In fact, the most common reason is that they are perceived as "fun, enjoyable or cool".
Lessons from North America where regulation is lax suggest that this might be creating a gateway phenomenon; that is, where e-cig usage occurs, combustible cigarette usage increases and normalises too. The public health consequences of reversing tobacco trends would be devastating.
<breakout quote>
So given these unknowns, there are tried and proven methods for cessation.
Cancer councils advocate for a succinct model when supporting smokers. After offering brief quitting advice, the best evidence suggests helping patients by:
Referring to multi-session behavioural interventions conducted by the Quitline (referrals can be made online)
Explaining and providing appropriate pharmacotherapy.
<breakout quote>
While doctors identify most smokers, as few as one in 10 arrange follow-up support. With the time-efficient process above, this need not be the case.
Some smokers may feel disenfranchised by pharmacotherapy, and may be tempted to try e-cigs. Combination nicotine replacement therapy, however, is likely to remedy this.
With advice and the support of the Quitline, patients have a 16% chance of abstinence using one type of nicotine replacement product. When combining products – such as a long-acting patch with a short-acting lozenge or gum – abstinence increases to 21%. A prescription of Varenicline can further increase effectiveness to as much as 25%.
Common pitfalls for failed quit attempts are constant withdrawal symptoms or acute cravings. Combination therapy seeks to address both of these adequately.
With only around one in five Australians using best practice for smoking cessation, there's a lot of room for improvement. Cancer Council's easily applied model should lead to better success without recourse to e-cigs.
ED The author acknowledges the assistance of Doris Neuwerth, from Cancer Council WA.