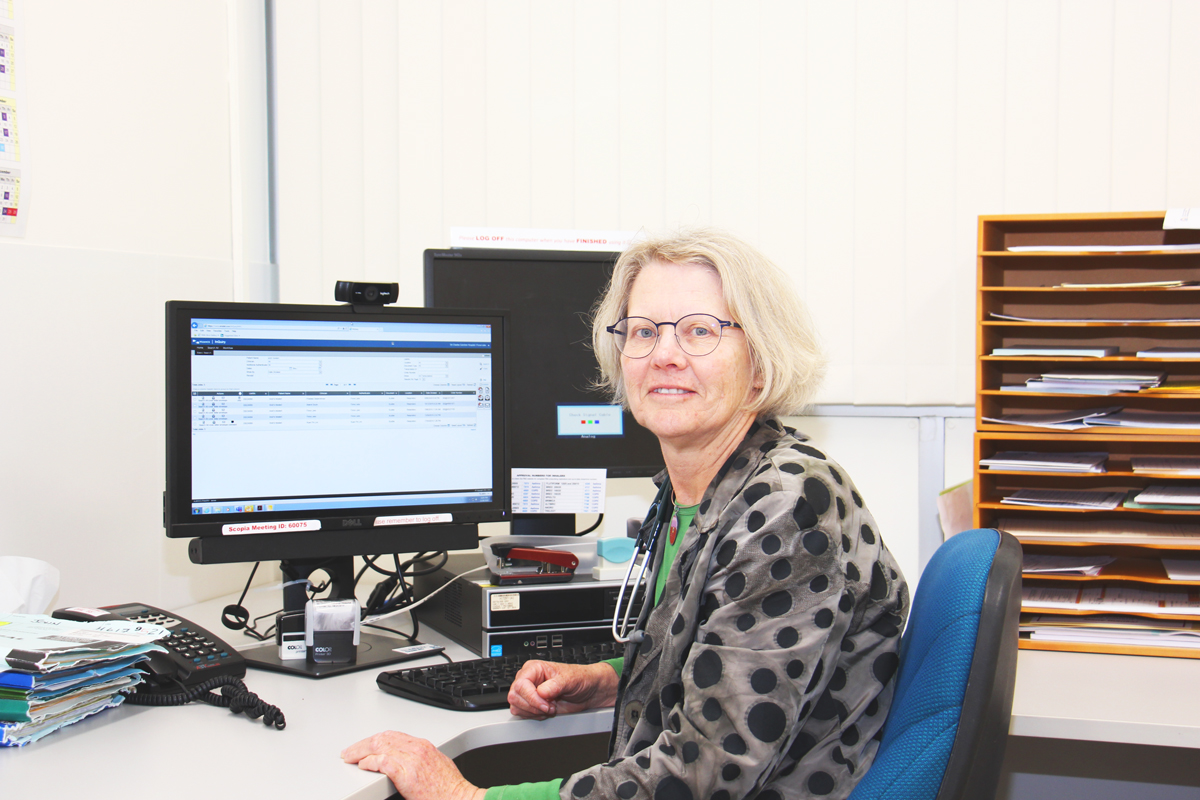 Working on the frontline with COVID-19 patients, Professor Fiona Lake says patient care is both the biggest honour and challenge in medicine.
---
When you're a WA doctor named Fiona, you might have to get used to being 'the other Dr Fiona'. No, not Dr Fiona Wood, who worked tirelessly with burns victims after the 2002 bombing in Kuta. And not Dr Fiona Stanley either, for whom the Fiona Stanley Hospital is named.
Still, when people walk past Dr Fiona Lake in the street and casually say "Hey Fiona, thanks for your work in Bali" she has learnt to acknowledge the compliment. 'Don't worry,' one of the other Fionas advised her, 'accept the praise graciously accept the praise.'"
But all that has changed over the past couple of months because while Dr Fiona Lake might have had the lesser celebrity public profile of the three, her professional profile is undisputed, as is her work in the area of respiratory health as a consultant in the Department of Respiratory Medicine at Sir Charles Gairdner Hospital.
Fiona was on call on the weekend in late February this year when Charlie's received its first COVID-19 cases from the Diamond Princess cruise ship. Along with Dr Chris Kosky and Dr Anna Tai, the trio volunteered to be the frontline physicians to respond to the pandemic.
They assessed and facilitated the care of patients who presented with fever or flu-like symptoms, even if the underlying disease process wasn't a respiratory one. To minimise staff to patient contact, these doctors provided primary patient care around the clock, until they were proven COVID negative.
As part of their Stars of COVID-19 campaign, a recent post by the WA branch of the Australasian College of Health Service Management (ACHSM) said the trio "stepped forwarded at a time of enormous unpredictability and anxiety. Behaving in a calm and measured fashion, they provided leadership and reassurance to all staff and the best possible care to patients".
Qualities shine
They also said Professor Lake demonstrated great leadership, kindness and empathy towards patient care.
"We became the COVID team and there was an enormous amount of learning very quickly," explains Fiona. "It was also extremely rewarding and challenging and a very novel process in a hospital.
"It required a lot of collaboration and, I think, that has changed the way we practise, hopefully, forever. This pandemic has definitely driven some innovation, particularly around things like telehealth, which is something we have been talking about for years and, within a couple of weeks, people were using it.
"I hope we can take all of the learnings and try not to go backwards. The way we communicate has changed. There are still people to see face-to-face, but when we can't or don't need to, then video calls in whatever form they take can make care so much more flexible."
Fiona is now part of a state-wide committee set up for the management of COVID-19 in the community.
Since studying medicine at the University of WA, Fiona has held varying positions at universities and hospitals in Perth, mixing teaching and education with hands-on clinical work. Those positions have included being associate dean at UWA's Faculty of Medicine and Dentistry and establishing the Education Centre within the faculty, a consultant respiratory physician at Royal Perth Hospital and the Winthrop Professor of Medicine at SCGH.
People first
When it was time to head off to university, Fiona wasn't sure what she wanted to do. After a year in Canada as an exchange student, she agreed to see what first year medicine looked like. She got involved with a student initiative in community health where she would visit a patient at home, accompanying a social worker and a nursing student. It was this experience that got Fiona excited about medicine.
She started thinking obstetrics and gynecology was going to be her specialty because, oddly, there weren't many women doing it in the late 1970s. Internal medicine was fascinating to her and in the end it was people like Bill Musk and Gerard Ryan, alongside a number of others, and the work they were doing in the area of respiratory and occupational health which sent Fiona towards a new specialty.
"It was at the time when asbestos cases were in court and doctors were standing up for patients," says Fiona. "To me the area seemed to have less well-off patients and there was a sense of social justice about it. I certainly felt aligned to that.
"I have had a very blessed and fabulous life. I really like the patient work, which is at the core of what I do. I have worked in academia, education and in leadership roles. In the end it has been the patient care that gives me the most pleasure.
"It's the care and that kind of intellectual stimulation, the challenge and the art that come with trying to understand a patient's fears and hopes, meet their needs and translate that into care.
"It's an extraordinary privilege to meet people from all walks of life and from parts of society you never see and how they cope with life and hear their stories.
Shared care
"A lot of people think that doctors in hospitals don't have good relationships with their patients, if any at all. For me, I'm with my patients for an intense period in their lives. They are usually very unwell and I work very closely with them.
"Human beings are wonderful and capable of the worst and the best. I don't have a faith but I see people who do and it helps them. It's fascinating that they have a kind of framework that they use. I've never lost my wonder in human beings. I think all doctors start out with a level of compassion but we learn so much more from our patients."
Fiona says as a young doctor being asked by a patient how long they had to live was probably one of the hardest questions she had to learn to answer. At the time she had no idea what to say or how. But it caused her to make a vow: she would never fear any question someone asked.
Decades on she has kept that promise and says she either tries to help someone or admits she doesn't know and gets help.
"The biggest thing I have learnt is that as doctors we talk too much. If you give someone too much information they can't make good decisions and often they make bad ones. You have to be quiet and listen and give them information, then listen again and then you become much better at picking up the clues."
Fiona says it's imperative to recognise when something isn't done well or didn't go well and strive to do it differently at the next opportunity.
Rewards of teaching
While it has been her biggest joy, working with patients hasn't been the only area of medicine Fiona has been involved in. She co-created a successful and awarded program called Teaching on the Run, which helps doctors become better teachers, supervisors and workshop facilitators. Fiona ran countless workshops around Australia and delivered the program in Vietnam, Myanmar, Taiwan, Saudi Arabia and Ireland.
While she has spent short stints working in the US, UK and Canada, Perth is firmly home to Fiona and where she has always worked. Her husband, a doctor, has recently retired and they have a son.
Alongside internal medicine, the natural world also gives Fiona enormous pleasure. She likes nothing more than a good long hike, as evidenced by holidays on foot in Iceland and France. There are also walks with her dog Jezza, a vizsla or Hungarian pointer.
When walking a piece of the Cape to Cape in the South West, Fiona found a paper nautilus (or an argonaut) which is a kind of egg case for an octopus.
The discovery of a near perfect shell on the beach sent her off on a fascinating reading journey about Jeanne Villepreux-Power a pioneering French marine biologist who in 1832 was the first person to create aquariums and studied marine life in them. Her work proved that the paper nautilus produced their own shells rather than acquiring them, like a hermit crab.
Joy of discovery
For Fiona, her curiosity about finding something interesting is what sends her off on a trail of discovery, most likely applied with the same vigour she uses to uncover a tricky diagnosis.
At 63, while she is far from ready to retire, Fiona is also conscious of not wanting to be "one of those people who hang around until they are ancient". Armed with plenty to offer, she's aware that moving on allows "a lot of fantastic young people" the space to move and develop.
"I've recently started a leadership position in education at Charlie's which is exciting and gives us an opportunity to look at what COVID taught us and how we can learn and work differently. I also think mentoring and supporting young people is particularly important work."
Growing up in Fiona's family home, justice and equality were important. Then, as life moves on, you get buried in work and donate money instead of time. While somewhat controversial, Fiona said it felt important for her to go to Perth's Black Lives Matter rally. She took her camera to immortalise the event, showing off another talent.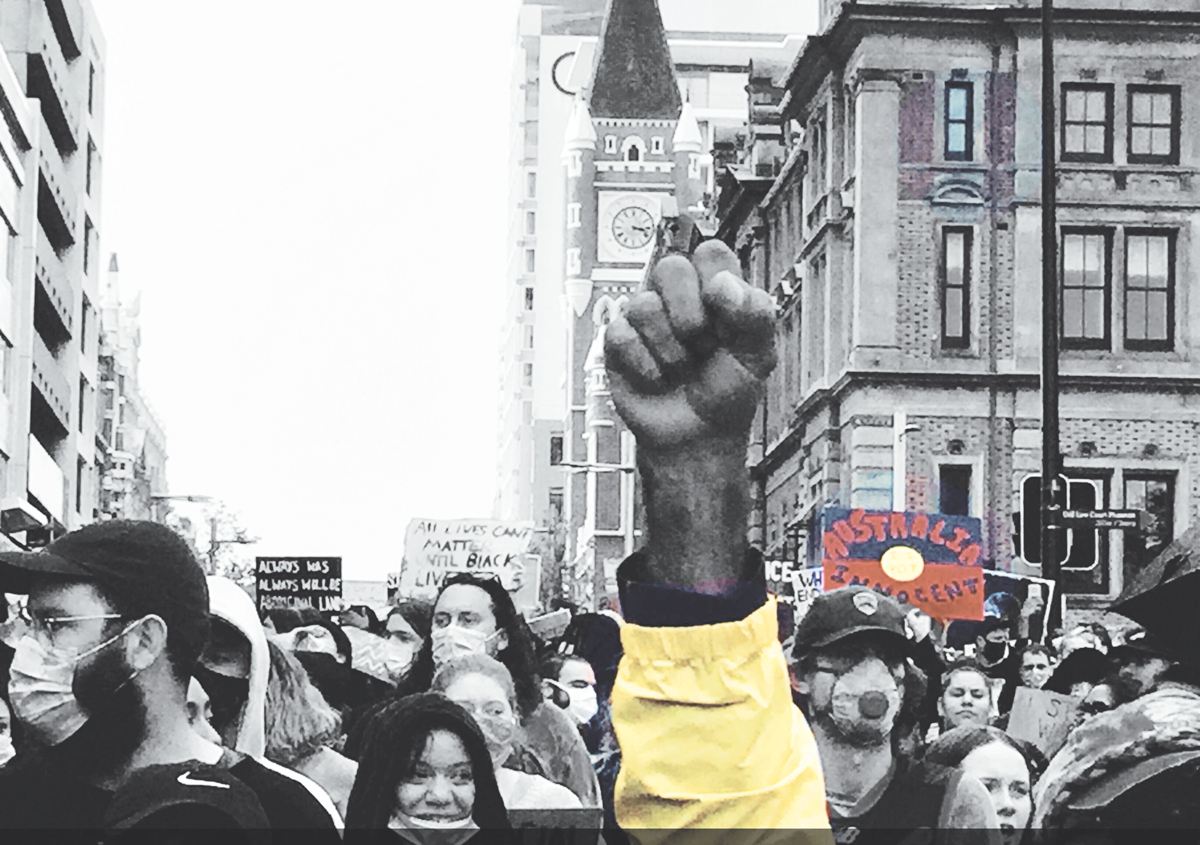 "I felt it was too important not to go. We calculated the area and how many people might be in it while socially distancing and reckoned it was safe. I went to land rights rallies as a student and this felt as important. I was thrilled to see it was run by passionate, young, articulate Aboriginal people.
"Sadly, many Aboriginal people present at the hospital for an extended stay during some point in their lives and we have to make sure that their experience is as positive as possible. In our care I hope we can make a small difference."