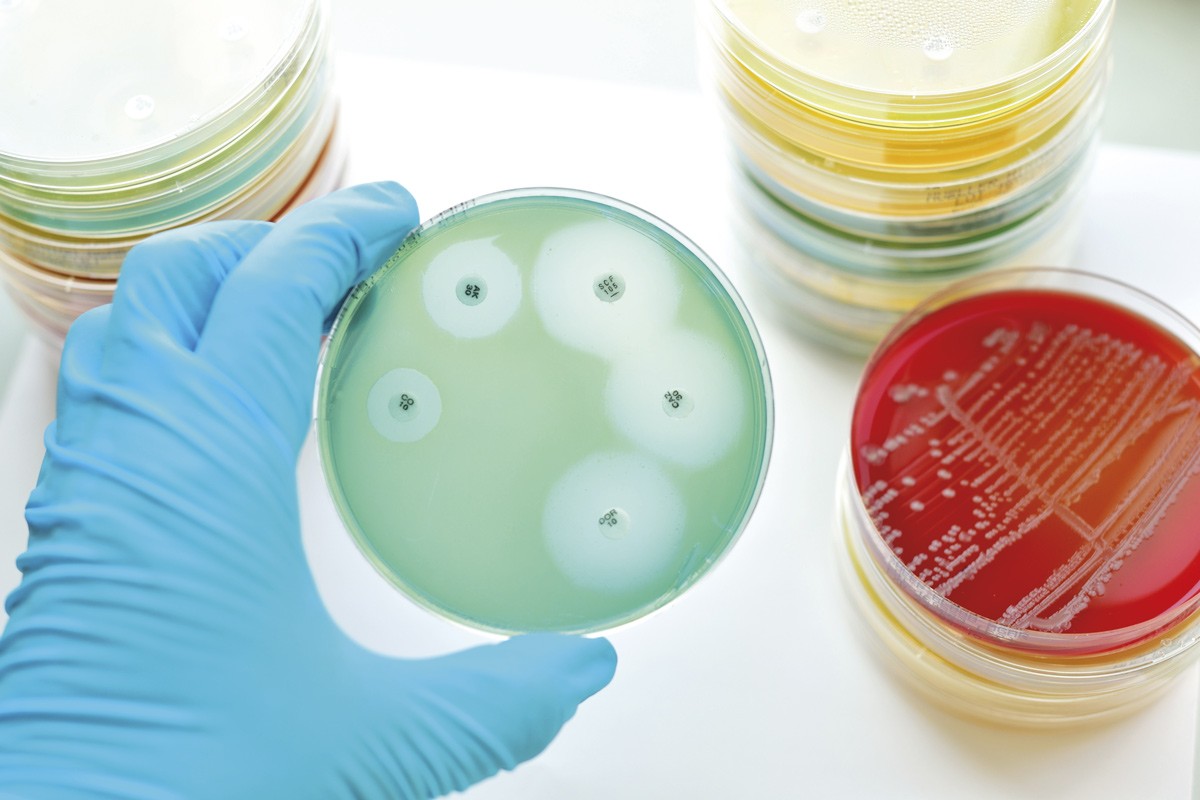 ED: We read sensation about antibiotic resistance and say, "That's a terrible situation but it's not going to happen to me, my family or my patients". We are wrong.
Although the prevalence of multi-drug resistant organisms in Australia is low compared to the US, Europe and Asia the pattern of antibiotic resistance and indiscriminate antibiotic use in Australia is rising with concerning trends. Australia has one of the highest rates of Vancomycin resistant Enterococcus faecium.(VRE) with 49-96% of Enterococcus faecium isolates being vancomycin resistant. Only two or three antibiotics are currently available to treat VRE.
E.coli resistant to quinolones (e.g. ciprofloxacin) and extended spectrum beta-lactamase (ESBL) producers increasingly cause UTIs and bacteraemia. Many (23%) are multi drug resistant (MRO). Studies of MRO colonisation among Asia Pacific region populations show rates of 20-46%. An Indian study showed acquisition rates of up to 90% among visitors who developed traveller's diarrhoea. Once colonised, ESBLs become part of our gut flora without eradication regimens available.
In Australia, 50% of E.coli are resistant to amoxicillin, 20 and 25% are also resistant to amoxicillin-clavulanic acid and cefalexin, respectively. Salmonella resistance to fluoroquinolones is present in over 50% of typhoidal species and 20% of Shigella sonnei isolates. Empiric antibiotic choices for Gram negative infections are becoming difficult.
Some 10-30% of Staphylococcus aureus are MRSA causing a significant number of infections requiring clindamycin, trimethoprim-sulphamethoxazole or IV vancomycin. Of particular concern is the emergence of reduced penicillin susceptibility (26%) in Neisseria meningitidis with the recent isolation of a ceftriaxone-resistant isolate in WA.
In 2015, over 30 million antibiotic prescriptions were dispensed via PBS/RPBS and this rose to 45% of the population receiving an antibiotic in 2017. Over 60% of patients with respiratory tract infections were prescribed an antimicrobial and 15% of amoxicillin-clavulanate scripts were not indicated.
In hospital prescribing, 23% of antibiotics are not compliant with guidelines and 22% are inappropriate with the greatest problem (27% of cases) related to over 24 hours of antibiotics for "surgical prophylaxis".
Among aged care residents 11% are on an antibiotic at any one time with only 4% showing signs and symptoms of infection. A third of prescriptions are of over six months duration. Only 50% have an indication documented with 2% having a stop-date.
We are surrounded by countries where antimicrobials are easily available without prescription and these countries are frequented by many Australians. The likelihood of a steady rise in MRO and MRSA is high and we may find ourselves being unable to treat simple UTIs or bloodstream infections with the resulting Australia-wide financial and health consequences.
Common Indications for antibiotics

Acute cystitis

Community Acquired Pneumonia

Uncomplicated
Trimethoprim PO 300mg daily (3 days)

OR

Cefalexin PO 500mg BD (5 days)

Mild
Amoxicillin PO 1g TDS

OR

Doxycycline PO 100mg BD (Roxithromycin PO 300mg daily in pregnancy)

Complicated, pregnant, men (5 days)
Cefalexin PO 500mg BD

OR

Nitrofurantoin PO 50-100mg QID

Moderate
Benzylpenicillin IV 1.2g QID

plus

Doxycycline PO 100mg BD

Acute pyelonephritis
Severe
Ceftriaxone IV 1g daily

plus

Azithromycin IV 500mg daily

Mild

(10-14 days)

Amoxicillin-clavulanate PO 875 + 125 mg BD

OR

Cefalexin PO 500mg BD

Cellulitis

Severe
Gentamicin* + amoxicillin 2g IV QID

OR

If Gentamicin contraindicated, use Ceftriaxone 1g IV daily

Mild/Early
Flucloxacillin PO 500mg QID

(Suspect MRSA: Clindamycin PO 450mg TDS)

Severe
Flucloxacillin IV 2g QID

(Suspect MRSA: **Vancomycin IV 25-30mg/kg)
* Gentamicin dose: 5mg/kg/day if CrCl>60mL/min, **Vancomycin dose:25-30mg/kg loading dose. Source: Therapeutic Guidelines: Antibiotic, version 16, 2019
Key Messages
Antibiotic use in Australia is widespread and indiscriminate.
Many antimicrobials are used where the demonstrable benefit is low or non-existent.
We need to increase efforts to reduce unnecessary prescribing.
References available on request.
Questions? Contact the editor.
Author competing interests: nil relevant disclosures.
Disclaimer: Please note, this website is not a substitute for independent professional advice. Nothing contained in this website is intended to be used as medical advice and it is not intended to be used to diagnose, treat, cure or prevent any disease, nor should it be used for therapeutic purposes or as a substitute for your own health professional's advice. Opinions expressed at this website do not necessarily reflect those of Medical Forum magazine. Medical Forum makes no warranties about any of the content of this website, nor any representations or undertakings about any content of any other website referred to, or accessible, through this website