The Australian Government is pushing for the use of rapid, antigen-based COVID tests, but will WA get on board?
Dr Karl Gruber (PhD) reports
---
COVID-19 is still a major problem in most parts of the world, including Australia. Rapid identification of people infected by the SARS-CoV-2 virus is the cornerstone of efforts to control the COVID-19 pandemic.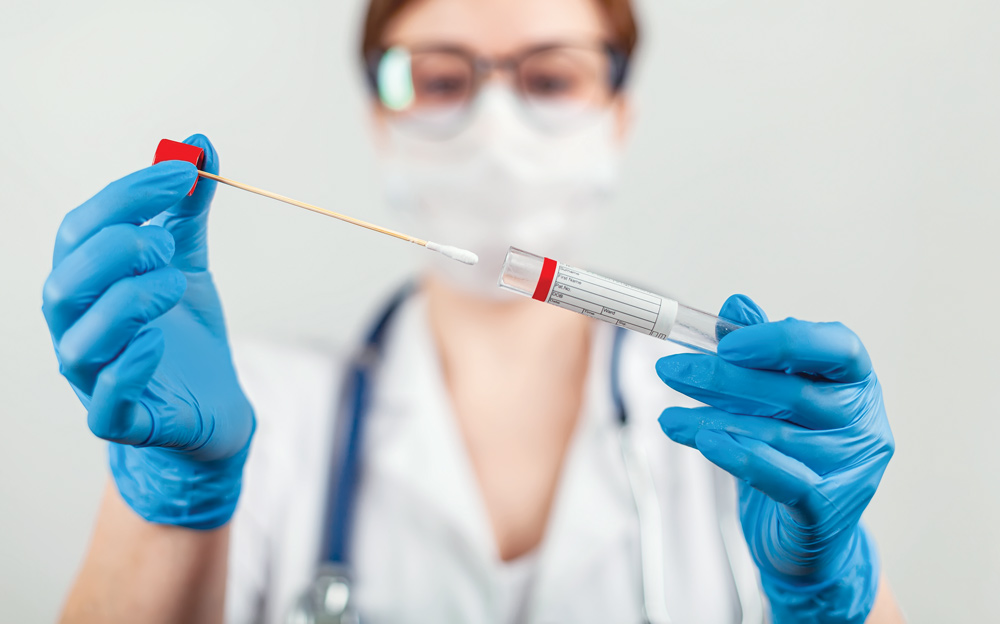 Rapid antigen testing, or RATs, promise results within 20 minutes compared to the more than 24 hours required by the PCR-based test that detects viral DNA.
However, questions still loom in the minds of experts because these rapid tests are less accurate than traditional tests.
More recently, the TGA announced the approval of home-based COVID-19 rapid tests, but will they live up to their promise of helping curb the pandemic?
What are RATs?
Antigen tests use a nasal swap as for a PCR test, but the test usually takes less than one hour to produce a result, although they are not as accurate. This is a problem, especially if we are trying to control a pandemic. 
The Royal College of Pathologists of Australasia has already expressed concern about the use of RATs in Australia. According to its president Dr Michael Dray, these tests should never be used on their own for diagnostic purposes in a symptomatic patient "where a false-negative result may provide unwarranted reassurance and lead to ongoing community transmission," he said. 
Despite all the hurdles, experts argue that RATs may be useful. 
According to Dr Paul Griffin, Director of Infectious Diseases at Mater Health Services and Associate Professor of Medicine at the University of Queensland, the key is to use these tools in the right way.
"We need to utilise all available tools in our arsenal to control COVID-19. This should definitely include rapid antigen tests.
However, like all tests, they need to be used in the right way and their results interpreted in the correct context," he said.
The idea is not to replace PCR tests with RATs, but to use them as a complement to PCR tests. 
"Rapid antigen testing will not replace the use of these laboratory-based PCR tests, but I see it as something that could be used in finite circumstances, in a complementary fashion," Dr Griffin said. 
From a technical perspective, the widespread implementation of RATs will need careful monitoring to ensure accuracy of results. According to Dr Lynette Waring, Chair of the RCPA's Microbiology Advisory Committee, this is not a trivial task.
"Firstly, all positive RATs must be verified by an additional molecular test due to the high likelihood of false-positive results. 
There is also the question of how often a person needs to get tested. For example, you need to take into account the incubation time of the virus, which is anything from a few days to two weeks. According to Dr Priscilla Robinson, Adjunct Associate Professor at Latrobe University, this means multiple testing is needed. 
"You need to be able to test roughly every transmission cycle. So, if you have a negative test, you need to test again in two or three days to make sure that you've remained negative. Because the rapid antigen tests are not quite as sensitive as the PCR tests, you need a high level of virus to detect with a RAT test, compared with a PCR test," Dr Robinson said. 
In addition, results from RATs need to be properly recorded and reported to public health authorities, and action needs to be taken whenever a positive result occurs. 
"In addition to isolating a RAT-positive individual while awaiting the result of the definitive molecular test, the appropriate interim response at the testing site must be predetermined and acceptable to public health authorities. RAT kits must be transported, stored and handled correctly at each non-clinical test site, and each test site should participate in a registered quality assurance program (QAP) conducted at quarterly intervals," Dr Waring added.
RATs in WA
By last month, the Therapeutic Goods Administration had approved 147 RATs. However, none of these tests is available in WA as an acute illness diagnostic tool for detecting COVID-19. There is an exemption – RATs can be used as a tool to detect COVID-19 in transport, freight and logistics drivers coming from medium, high and extreme risk jurisdictions.
While home-use RATs are now sold in shops in some States, they are not available in WA because experts do not recommend their use while there is no community transmission.
Whether the regulations will be relaxed to allow rapid tests to be more widely available, remains unclear.