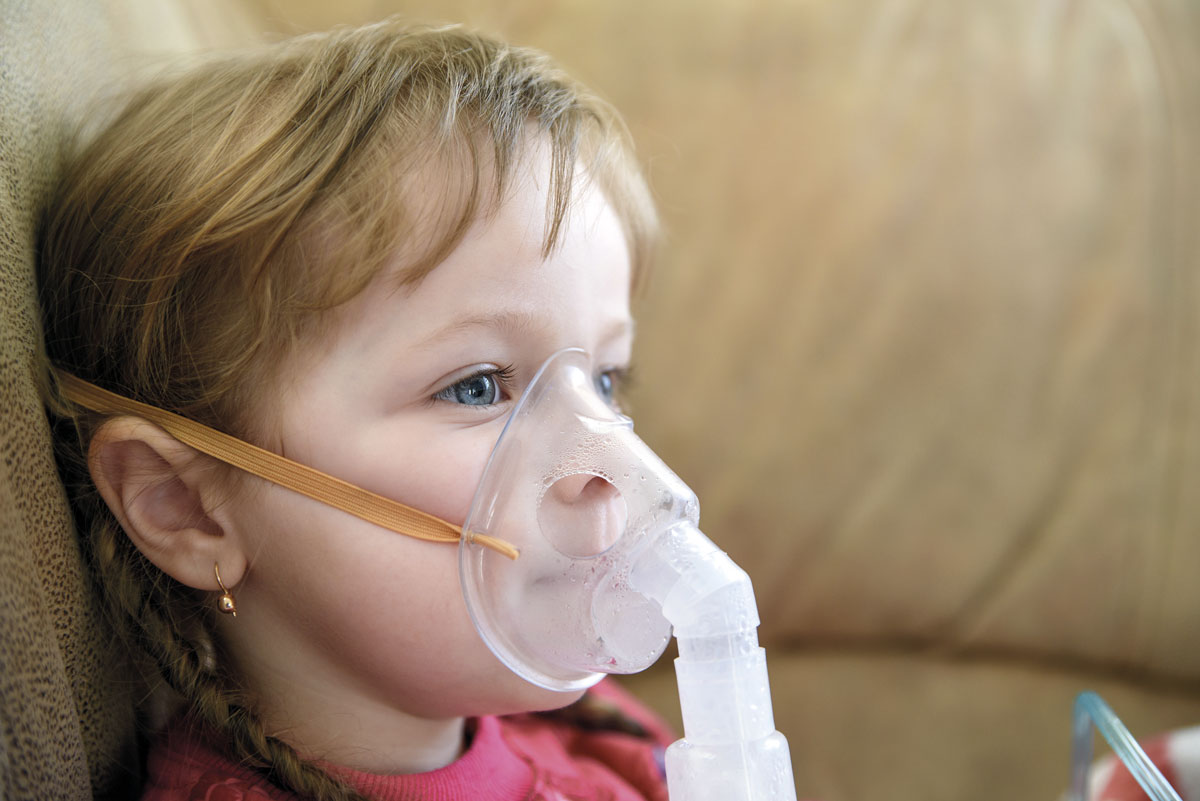 Asthma is a common chronic childhood condition affecting potentially one in five children. This illness can limit a child's ability to participate in educational and social activities, and may also adversely affect school attendance. Parents have to spend more time taking children with asthma to medical appointments resulting in lost work time.
There is emerging evidence that epigenetic paradigms, particularly DNA methylations affecting gene expression, influence the likelihood of children having asthma and other allergic diseases. Researchers have found the link between a number of prenatal factors and childhood asthma; even preconception events can influence the chance of children developing asthma.
A growing body of evidence associate subfertility with childhood asthma; one study discovered children born from sub-fertile parents have a significantly higher chance of developing asthma (OR 1.39). Children born after IVF have even more significant likelihoods of developing this illness (OR 1.28 – 2.65). In absolute risk term, the risk increase is not large (from 4.4% to 5.6%).
Childhood asthma has been linked to multiple triggers during pregnancy; environmental exposure, lifestyle, medications, and even psychological stress have all been shown to influence the possibility of developing childhood asthma.
One group suggested that fetal events (antepartum haemorrhage, threatened preterm labour, growth restriction) but not maternal conditions (hyperemesis, pre-eclampsia) increase the risk of childhood asthma (OR 3.0). Stressful life events during pregnancy, for example divorce, mourning, or job loss, have also been shown to increase the incidence of childhood asthma (8.9% vs 5.6%).
Maternal smoking increases the risk of asthma in childhood up to seven years of age. Children born to mothers classified as obese are more likely to have childhood asthma, with 1kg/m2 increase in maternal BMI associated with a 2-3% increase in the odds. A high gestational weight gain has also been linked to this condition.
Good dietary intake, namely oily fish at least once a month, adequate vitamin D intake, is preventative of childhood asthma. Interestingly, antibiotic usage and also folic acid supplementation in pregnancies have been associated with an increased risk of asthma in children.
In summary, childhood asthma risk is increased by a small margin in IVF. Prenatal exposure also has an important role in affecting the chance of developing childhood asthma. Most studies have used cross-sectional statistical analyses; we have to interpret individual studies with caution before providing advice and recommendations to our patients.
It is increasingly evident that a healthy lifestyle and diet in pregnancy improve maternal and fetal health in the short and long term including childhood asthma risk reduction.
Key messages
Infertility and risk exposure during pregnancy increases risk of childhood asthma
In absolute risk terms the increase is small for infertility
A healthy lifestyle and diet in pregnancy reduces risk of childhood asthma
References available on request.
Questions? Contact the editor.
Author competing interests: nil relevant disclosures.
Disclaimer: Please note, this website is not a substitute for independent professional advice. Nothing contained in this website is intended to be used as medical advice and it is not intended to be used to diagnose, treat, cure or prevent any disease, nor should it be used for therapeutic purposes or as a substitute for your own health professional's advice. Opinions expressed at this website do not necessarily reflect those of Medical Forum magazine. Medical Forum makes no warranties about any of the content of this website, nor any representations or undertakings about any content of any other website referred to, or accessible, through this website.